Rise in wildlife trafficking arrests, shows Vietnam's determination
Among the cases of trafficked wildlife that was seized in Vietnam, the percent that led to arrests reached 97% in the first half of this year, according to Education for Nature Vietnam (ENV), an environmental organization.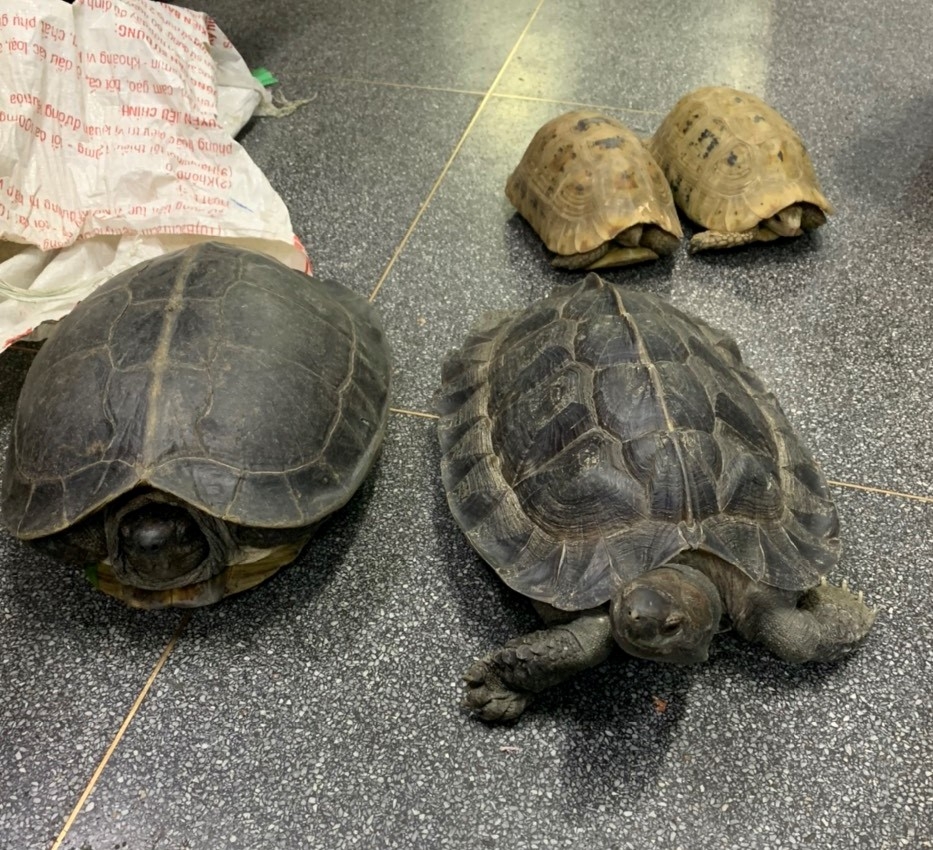 Two elongated tortoises (critically endangered), a yellow-headed temple turtle (endangered), and a giant Asian pond turtle (vulnerable) were confiscated in Ho Chi Minh city in August 2020. Photo: ENV
After scientists determined that the coronavirus likely spread from an animal to a human, there came a flurry of statements from nations around Asia promising to ban the trafficking of animals. Now there is data to suggest that authorities, at least in Vietnam, are following through with enforcing the bans, VOA reported.
Among the cases of trafficked wildlife that was seized in Vietnam, the percent that led to arrests reached 97% in the first half of this year, according to ENV. From 2015 to 2019, the number had remained steady at around 87%.
Scientists believe the pandemic may have begun after human contact with an infected bat or pangolin in China. Vietnam and other Southeast Asian nations act as a frequent conduit for illicit animal products that end up in China. In recent years police have seized pangolins, a scaly mammal that resembles armadillos, as well as endangered turtles, gibbons, and langurs in Vietnam.
"ENV's prosecution analysis attests to the strength of the current penal code and the elevated efforts of Vietnam's law enforcement and criminal justice courts to take down wildlife criminals," Bui Thi Ha, ENV's Vice Director & Head of Policy and Legislation Department said, referring to the penal code that was revised in 2018.
"Since the new law has been in force, and especially this year in 2020, evidence shows that wildlife trafficking crimes are being taken more seriously in Vietnam."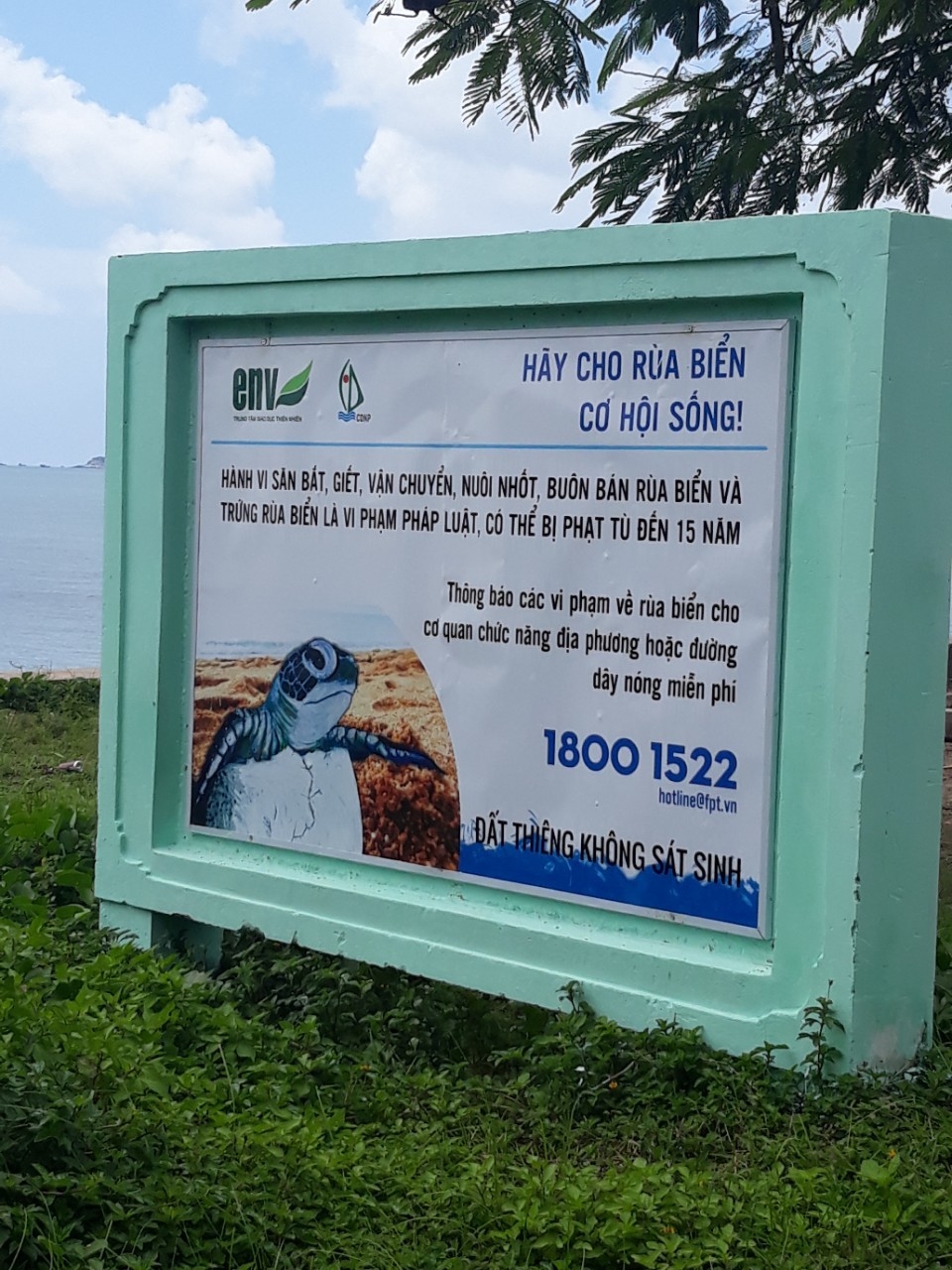 ENV has worked in partnership with Con Dao National Park to replace billboards warning people about the 15 year prison term for exploiting endangered sea turtles. Photo: ENV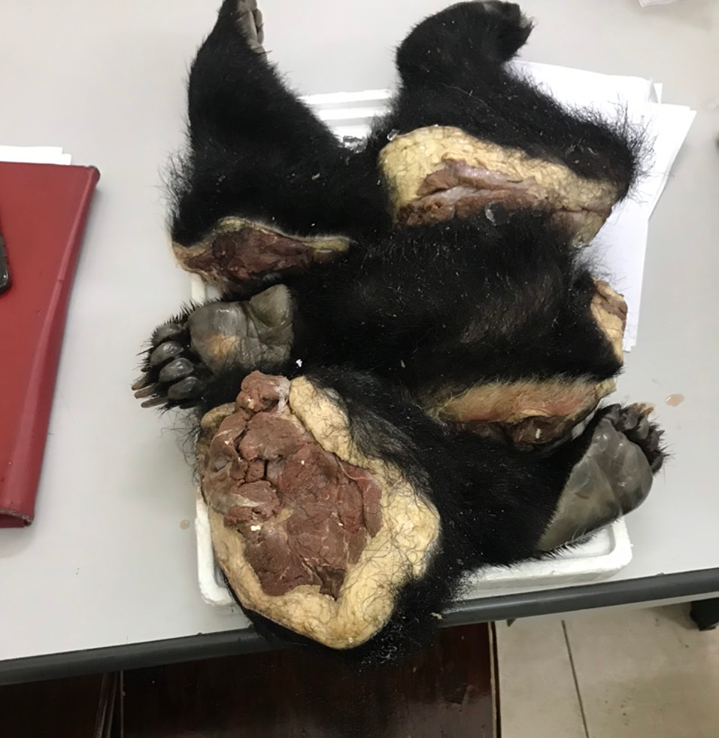 Hanoi Environment Police (EP) in August 2020 arrested a female subject from Ha Giang while she was delivering 4 bear paws to a customer in Hanoi. Seen here are the bear paws confiscated from the subject. Photo: ENV
Ever since the outbreak of the coronavirus, ending wildlife trafficking has become more urgent to stop a potential source of disease, as well as any harm to wildlife, environmentalists say. Facebook has responded by taking down hundreds of posts offering illegal animals and animal parts in Southeast Asia.
In Vietnam, in addition to the increase in the arrest rate, more criminals are going to prison.
For example, in 2015, 45.8% of wildlife court cases led to one or more subjects sentenced to prison. However, this percentage has increased steeply in 2020, as numbers show 67.9% of all convictions in wildlife trafficking cases have resulted in prison sentences this year.
Additionally, in 2015 the average prison sentence imposed in a wildlife trafficking cases was 0.98 years. At present, the 2020 average prison sentence for wildlife crime stands at 4.49 years, a 358% increase over 2015.
"This suggests the courts are taking a much more assertive stance to wipe out wildlife crime in 2020 than in previous years," ENV said in an analysis of 552 cases in the past five years.
"Vietnam has come a long way in strengthening wildlife protection, and as a country we can be proud of the combined efforts of government officials, law enforcement officers, prosecutors, and the courts who have collectively advanced efforts to combat wildlife crime," Ha asserts. "Now, our efforts need to focus on maintaining momentum while taking the offensive to eliminate criminal enterprises that traffic wildlife by targeting their leadership with arrest and prosecution."
On July 23, Prime Minister Nguyen Xuan Phuc has issued a directive to ban wildlife trade with immediate effect in order to reduce the risk of new pandemics, a government statement said, cited Reuters and several news agencies recently.
According to it, imports of live wild animals and wildlife products, affects wildlife markets. It will also make sure to enforce strict prohibitions on illegal hunting and trading of wild animals, including online sales, according to the statement issued late on Thursday.
Vietnam is an important destination in the Asian region for illegal wildlife products such as pangolin scales and elephant ivory. There have also been seizures of rhino horns, which is believed to have medicinal value.
Education for Nature Vietnam (ENV) was established in 2000 as Vietnam's first non-governmental organization focused on the conservation of nature and the environment. ENV works to protect the environment by tackling the biggest threat to biodiversity: the illegal wildlife trade. Their mission is to end the illegal wildlife trade in Vietnam which is devastating ecosystems around the world and pushing the earth closer and closer to the sixth mass extinction.
Since ENV began the ENV Wildlife Crime Unit in 2005, more than 17,500 wildlife crimes have been reported to ENV.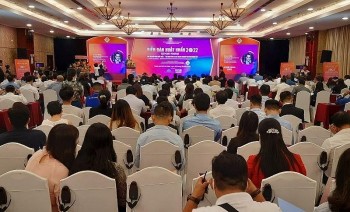 Focus
Vietnam News Today (Dec. 9): Vietnam - Singapore innovation centre helps firms transform production; HCM City among most searched destinations by travelers; Vietnamese digital technology industry's revenue estimated at 148 billion USD in 2022; Two Vietnamese films up for consideration at Oscars.