Vietnam's oldest zoo incurs $US 861,000 in loss due to Covid-19, calling for donation
With the sharp decline in the number of visitors due to the COVID-19 pandemic, the 156-year-old Saigon Zoo has lost VND100 million (US$ 4,304) a day and has called for public donations to overcome the difficulties.
This year, Saigon Zoo and Botanical Garden (Thao Cam Vien) had to close down for two months (March 20 - May 14), reopened on May 15 but in the complicated resurgence of coronavirus in Vietnam, it must shut again on July 25, according to VNExpress.
Consequently, 270 zoo staff unanimously agreed to reduce 30 percent of their salary this month to maintain the care for animals.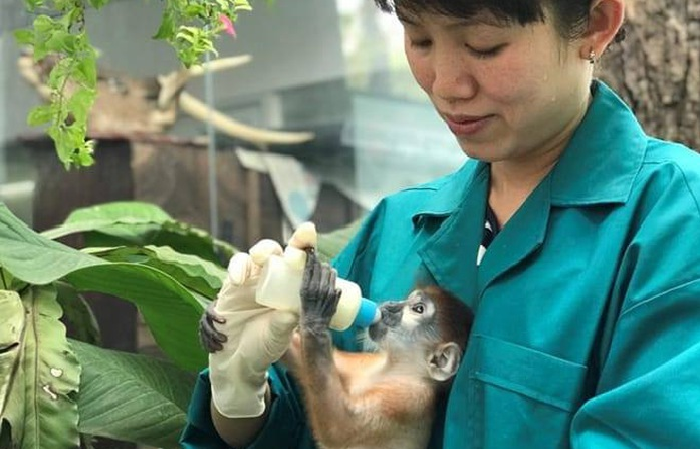 270 zoo staff unanimously agreed to reduce 30 percent of their salary Photo: VTV
Pham Anh Dung, the Deputy Director said pre-pandemic, the zoo earned 300 million VND (US$12,900) a day, but currently, it has considerably dropped to VND15 million (US$645) a day.
In the first half of 2020, Saigon Zoo recorded revenue of less than VND 27 billion (US$1.1million), down more than half compared to the same period last year. With animal care still costing it between VND5-6 billion (about US$259,000) per month, the Board of Directors of Saigon Zoo and Botanical Garden (Thao Cam Vien) has appealed to the public for donations to care for around 1,500 animals amid the Covid-19 economic fallout, added VNExpress.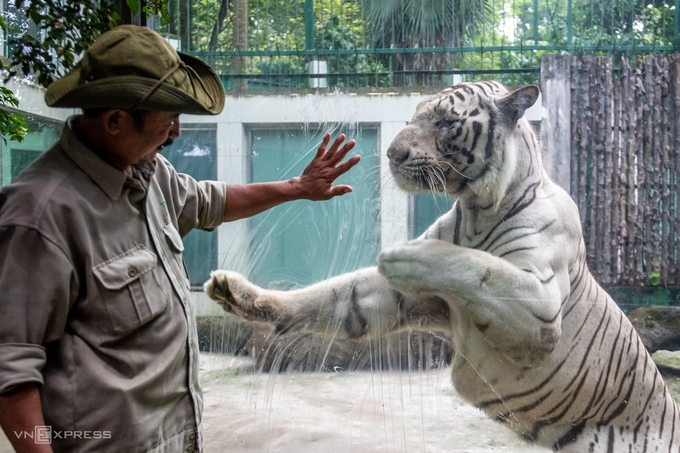 The zoo staff takes care of white tiger, January 2020. Photo: Thanh Nguyen/ VNExpress.
According to Mai Khac Trung Truc, the head of the animal division, all animals have been fed their proper rations up to now, adding that "the majority of animals here are rare and need special cares".
Than Van Ne, working in the feed processing division said food for animals is provided by external partners. Only some types of grass, leaves, vegetables, and fruits are grown on the zoo's Cu Chi Farm. 1,500 animals consume almost five tons of food including meat, vegetables, fruit, and leaves every day.
Food must always be fresh, clean, quarantined and checked for quality before processing, Ne added. The portion is divided based on each animal's health and its diet.
Saigon Zoo and Botanical Garden were built in 1864 by French. This place is home to 1,500 species of animals and 900 species of plants.
The zoo has affiliated with organizations such as the Southeast Asian Zoos Association (SEAZA) and the International Union for Conservation of Nature (IUCN). Therefore, animal care here always meets international standards.