Russian Prototype Military Plane Crashes Near Moscow, Killing All Three on Board
All three crew members aboard a Russian prototype military transport plane died after the plane crashed in a forested area.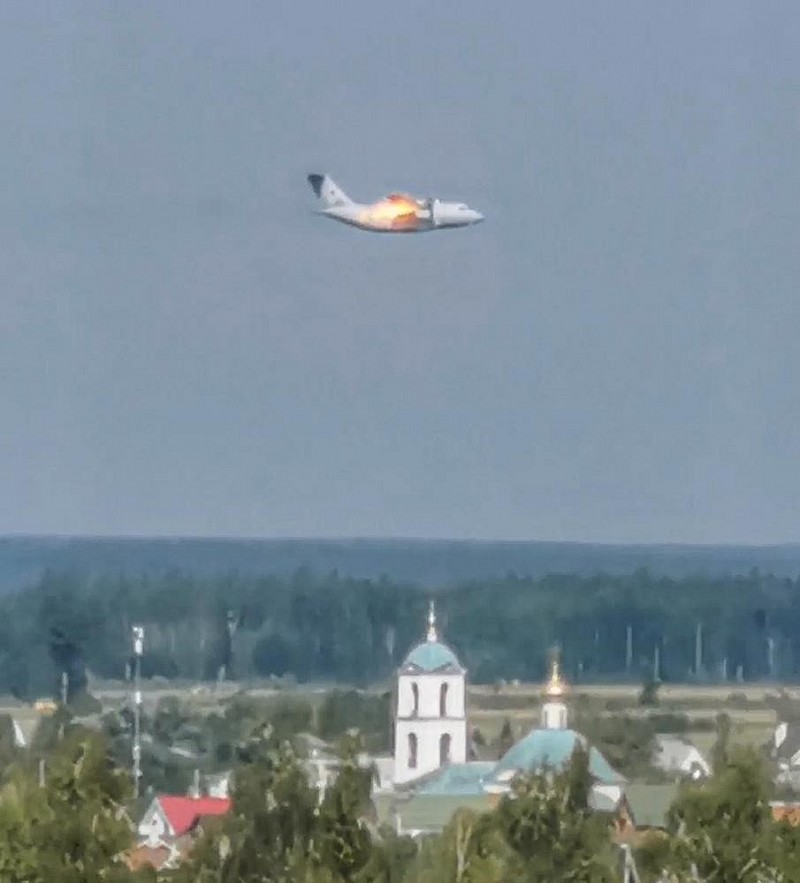 In this handout photo taken from video provided by Dmitry Ovchinnikov, the new light military transport burning plane Il-112V flies near Kubinka airfield about 45 kilometers (28 miles) west of Moscow, Russia, Tuesday, Aug. 17, 2021. Photo: Dmitry Ovchinnikov via AP
A Russian prototype military transport plane crashed while performing a test flight outside Moscow on August 17, killing all three crew members on board, Russia's United Aircraft Corporation (OAK) said.
The new light military transport plane, Il-112V, crashed in a forested area as it was coming in for a landing at the Kubinka airfield 45 kilometers (28 miles) west of Moscow, the corporation told the TASS news agency.
Two test pilots and a flight engineer were aboard the plane, and none survived, the corporation said.
The Baza online news outlet posted a video in the messaging app Telegram of an airplane crashing into the woods after one of its engines caught fire.
Russian police have opened a criminal probe into the incident, as is usual in such cases.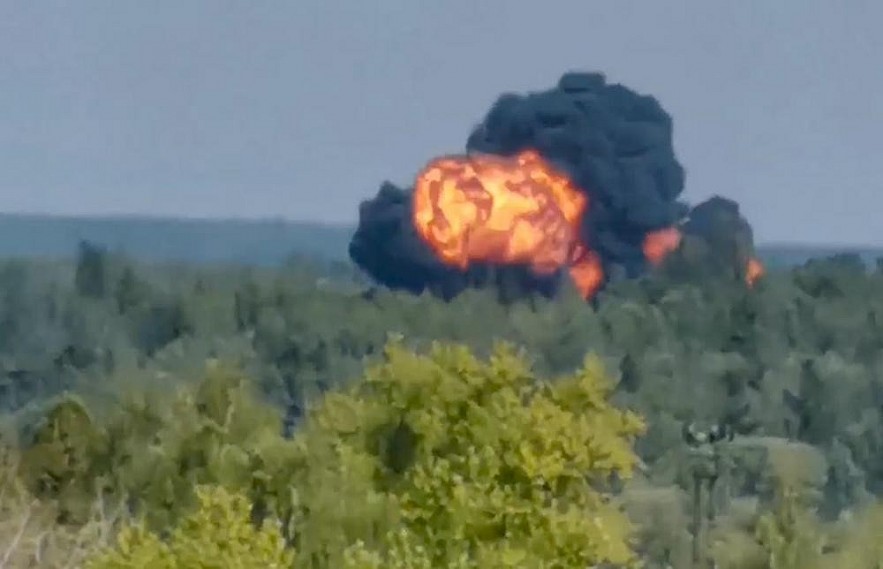 Flame and smoke rise from the place where the new light military transport plane Il-112V crashes near Kubinka airfield about 45 kilometers (28 miles) west of Moscow, Russia, Tuesday, Aug. 17, 2021. Photo: Dmitry Ovchinnikov via AP
The plane flew to the Moscow region last week and was set to be unveiled at the Army-2021 forum later this month. It is the first military transport plane developed in Russia from scratch since the Soviet Union collapsed in 1991, the Associated Press (AP) said.
The Il-112V has turboprop engines and is designed to transport personnel, military equipment and weapons. It is capable of carrying up to 5 tons of cargo.
The plane's first flight took place in March 2019, but it was reported to be too heavy and in need of improvements. Testing of the Il-112V resumed only in March 2021.
Serial production of Il-112V is expected to begin in 2023 at the Voronezh Aviation Enterprise, which can produce up to 12 such planes a year.
Investigation underway
The new light military transport plane, Il-112V takeoff from the Voronezh Aircraft Production Association airfield outside Vorozh, Russia, in this photo dated Tuesday, March 30, 2021. Photo: AP
According to preliminary information, the plane's right engine caught fire before the crash, the OAK told TASS.
The company did not provide further details.
Russian investigators said in a statement that a criminal investigation has been launched over a violation of safety measures.
TASS reported that pilot error and equipment failure are also among the causes being investigated.
The Rostec defense conglomerate confirmed the accident to The Moscow Times and said it was assembling an internal commission to investigate the incident.
The Kubinka air base, located some 63 kilometres (39 miles) west of Moscow, is due to host a large military exhibition this weekend.
Russia, once notorious for plane accidents, has improved its air traffic safety record in recent years.
But poor aircraft maintenance and lax safety standards still persist, and the country still frequently experiences deadly air accidents, according to AFP.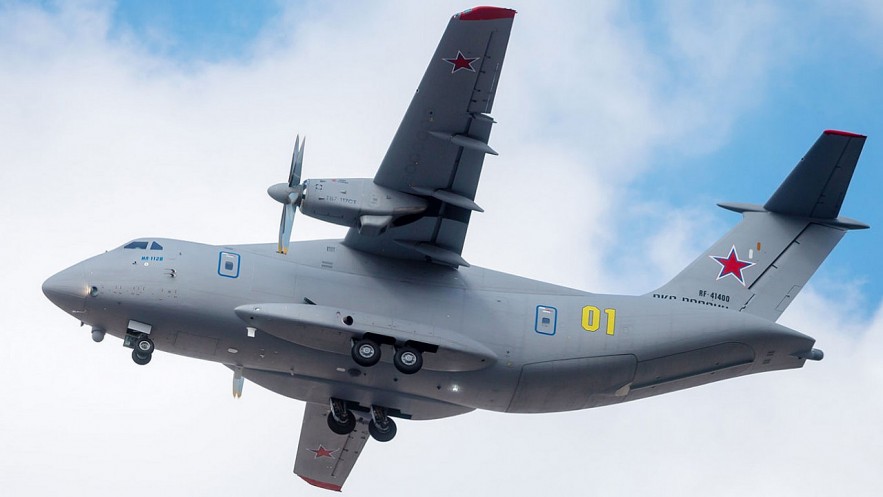 An Ilyushin Il-112V military transport aircraft. Photo: TASS
Pilot errors cause 75 percent of plane crashes in Russia
Last week, a helicopter with 16 people on board, most of them tourists, crashed in the Kamchatka peninsula in Russia's far east.
The AP said rescuers on August 15 recovered one more body following the accident. A total of four bodies, out of eight people missing, have been recovered.
Eight people managed to escape the sinking aircraft and were rescued by rangers of the Kronotsky natural reserve, who rushed to the crash site on boats.
Authorities have banned Vityaz-Aero, a local carrier that operated the crashed helicopter, from transporting passengers pending an investigation into a possible violation of flight safety rules. The company is the biggest of several local carriers which fly tourists to the Kronotsky reserve, a top tourist attraction that houses Russia's only geyser basin.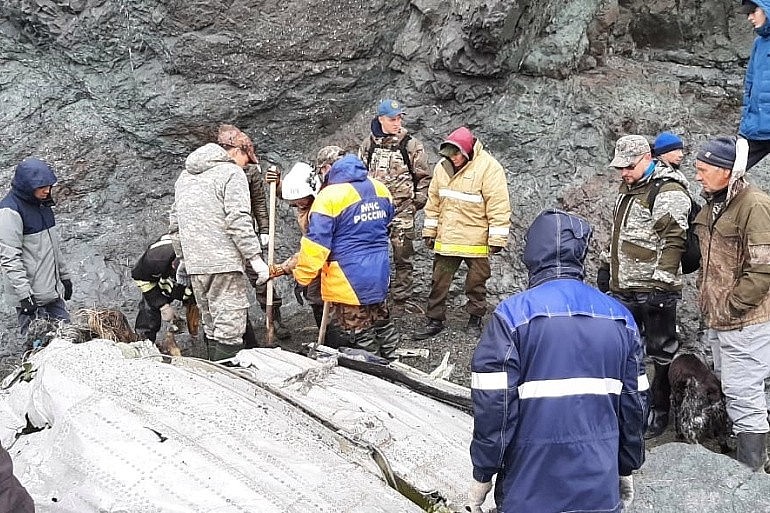 Specialists of the Russian Emergencies Ministry are seen at the crash site of a Russian An-26 passenger plane near the village of Palana in the north of the Kamchatka Peninsula, Russia, July 7, 2021. Photo: Russia's Emergencies Ministry/Handout via Reuters
Russia also has one of the world's worst safety records, Al Jazeera said.
According to a 2018 report by the Interstate Aviation Committee, a group that oversees air safety standards in the post-Soviet Union states, pilots' errors cause 75 percent of plane crashes and other accidents in Russia and other ex-USSR states.
Some of the most recent deadliest crashes in Russia include the December 2016 tragedy, which saw a military plane crash into the Black Sea after taking off from Sochi International Airport, killing 92 people – including 64 members of the army choir on their way to Syria to perform for Russian troops.
In November 2013, a Boeing-737 owned by Russian company Tatarstan crashed in the Volga region city of Kazan, killing 50 passengers and crew.
In April 2010, all 96 people on board a Tupolev-154 Polish air force plane carrying Poland's president and top Polish officials died in a crash near the western Russian city of Smolensk.
"There is reliably one big crash with corpses per year," Mikhail Barabanov, an analyst with the Center for the Analysis of Strategies and Technologies, a Moscow-based think tank, said in a Facebook post in 2019, shortly after an emergency landing of an Aeroflot SSJ-100 plane in Moscow killed 41./.
Nine dead as plane crashes in Hawaii

Nine passengers and crew were killed on Friday evening when their plane crashed near an airfield in Hawaii, authorities said, during what broadcaster CNN said ...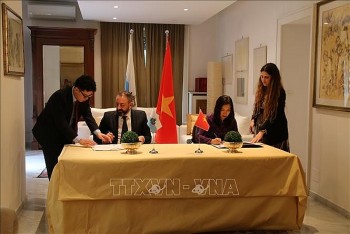 Friendship
The two countries will continue promoting cooperation to enhance growing ties between the two countries based on the good friendship since they established diplomatic relations in 2007.