Saudi Arabia eyes stake in $30 bln Indian Premier League - Bloomberg News
Saudi Arabia has expressed interest in buying a multibillion-dollar stake in the Indian Premier League (IPL), the world's richest cricket league, Bloomberg News reported on Friday, citing people familiar with the matter.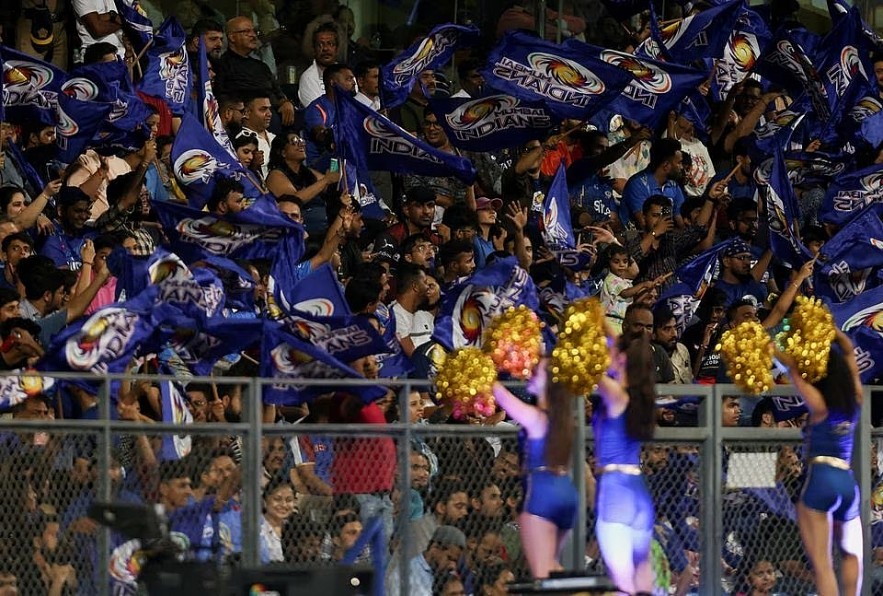 Indian Premier League- Mumbai Indians v Royal Challengers Bangalore- Wankhede Stadium, Mumbai, India - May 9, 2023. Mumbai Indians' fans celebrate during the match. REUTERS/Francis Mascarenhas/File
Saudi Arabian Crown Prince Mohammed bin Salman's advisers have spoken to Indian government officials about moving the IPL into a holding company valued at as much as $30 billion, the report said.
The talks were held when the crown prince visited India in September, the report said, adding that the kingdom proposed investing as much as $5 billion into the league and help lead an expansion into other countries.
The Board of Control for Cricket in India (BCCI), the custodian of the IPL, did not immediately respond to Reuters' request for comment.
IPL is one of the richest leagues in the world and has been attracting top players and coaches to India since its inaugural edition in 2008.