SEA Games 30: Vietnam wins five gold, five silver after third competition day
Arnis athlete Do Duc Tri brought a gold medal to Vietnamese sport delegationon December 3, the third competition day of the 30th Southeast Asian Games (SEA Games 30) after defeating Mark David Puzon from the host Philippines in the men's Anyo Traditional Open Weapon category.
Wushu artist Bui Truong Giang (in red) defeats a competitor from the Philippines to bag the gold medal in the men's 60kg category (Photo: VNA)
This is the third medal that the Vietnamese arnis team have earned so far on the day after two silver medals bagged by Ngo Van Huynh and TrieuThiHoai.
Concluding three days of arnis competition, Vietnam ranked second with four gold, 10 silver and six bronze medals.

Meanwhile, wushu artist Nguyen Thi Trang overcame her Thai rival Suchaya 2-0 to win the gold medal in the women's 65kg category.

At the same time, Bui Truong Giang also defeated a competitor from the Philippines to bag the gold medal in the men's 60kg category, the third one of Vietnamese wushu artists on the day. Earlier, wushu artists Pham Quoc Khanh and Hoang Thi Duyen also brought home two gold medals.

As of 16:00 of December 3, Vietnam won five gold, five silver and two bronze medals at the Games.

In the rest of the day, chess players Nguyen Ngoc Truong Son and Nguyen Thi Mai Hung will seek their gold medals in the last games in the rapid chess category./.
VNA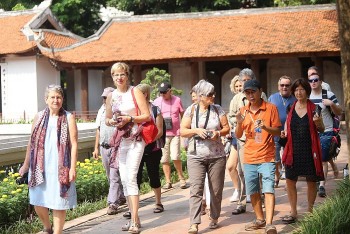 National
Vietnam News Today (May 24): Covid-19: Vietnam records 1,179 new cases, 3,862 recoveries on May 23; Foreign arrivals soar two months after border reopening; Vietnam, Cambodia boost defense ties; Heavy rain floods parts of northern Vietnam.