Vietnam claims first SEA Games gold medal in men's football
For the first time in history, Vietnam has won the Gold medal in men's football at SEA Games.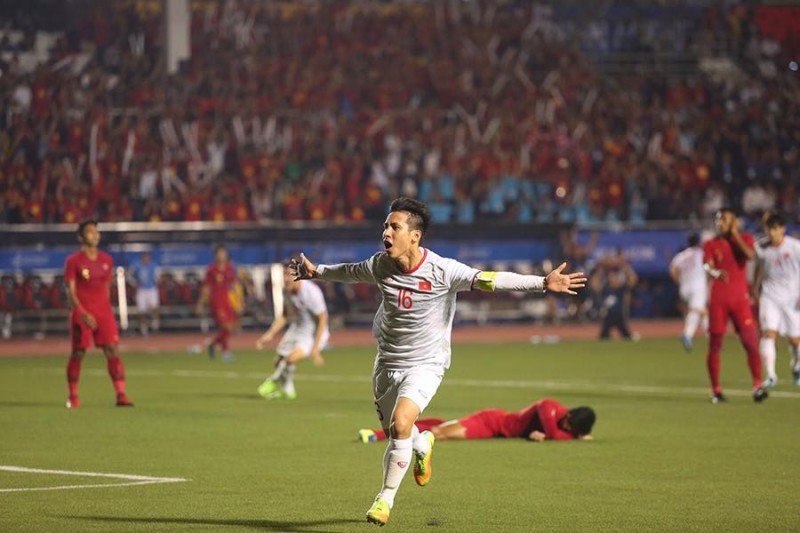 Vietnam (in white) beat Indonesia 3-0 to claim historic SEA Games gold medal.
Vietnam on December 10 finished off Indonesia with three goal in the title match at the Rizal Memorial Stadium to clinch their first-ever men's football gold medal at the 30th Southeast Asian Games (SEA Games 30).
With their 3-0 victory, Vietnam U22s delivered a perfect end to their SEA Games campaign, clinching a gold medal for the first time in history with an unbeaten run throughout the tournament (six wins and one draw).
Vietnam has been highly successful at the region's biggest sport event with double Gold medals in men's and women's football, as well as 93 gold medals in other sports./.