As described by locals, water level in Kien rivers rises high during this time of the year, fresh water fish therefore travel their ways to the estuary. Once meet seawater, they stay afloat on the surface. It's the time flocks of seagulls fly around searching for fish from dawn to dusk.
Eventhough Kien Giang province boats various species of seabirds, the seagulls hunting scence acttracts photographers the most. Seagulls hunting season only happens once each year and lasts for one month, plus it's challeging for photograpers to capture the exact moment seagulls preying on fish. Therefore Rach Gia city is a big draw to hundreds of local and foreign photo enthusiasts, including those traveling hundreds of kilometers to go hunts for the most gorgeous moment.
By May, June, as river water level have comes down, fish stay in rivers, the seagulls migrage elsewhere to return in the coming season.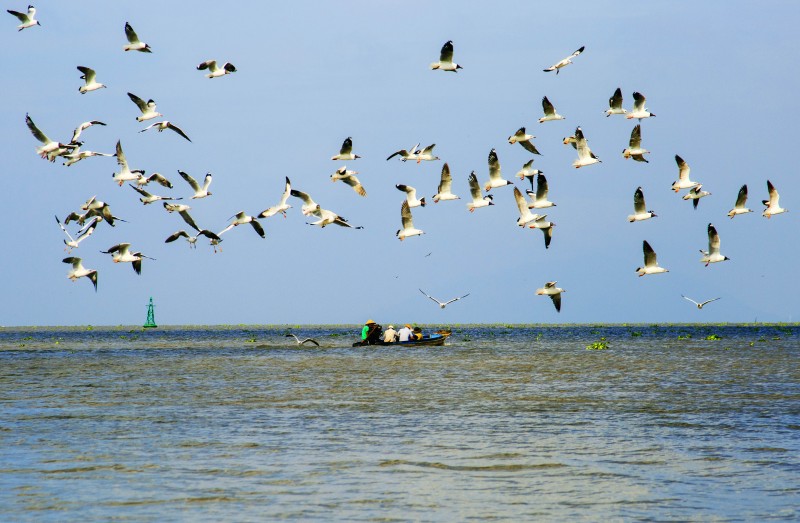 Flocks of seagulls paints the sky white (Photo: Thoi Dai)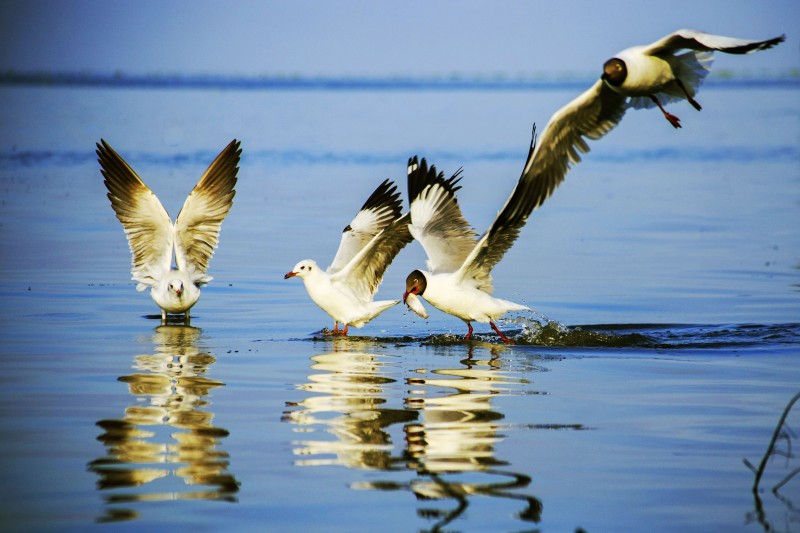 Seagulls land on water to "do the business" (Photo: Thoi Dai)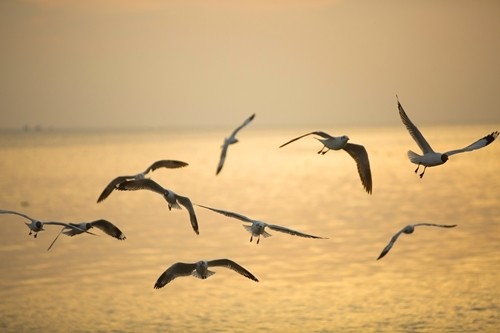 Groups of seagulls flocking to the Kien river create a stunning scenery at sea (Photo: PANO)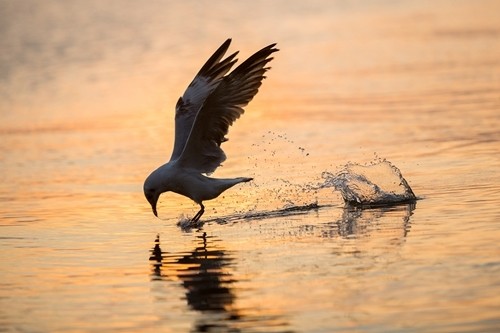 Many photographers keen on taking photo of seagulls' hunting fish (Photo: PANO)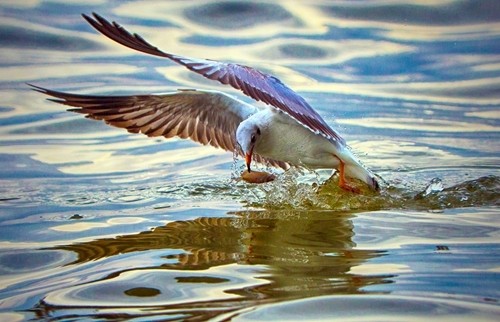 When driving into the water, seagulls use their beaks to catch preys (Photo: PANO)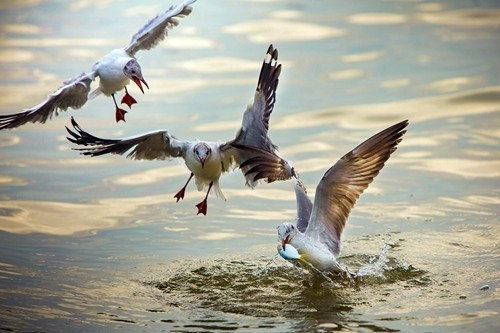 A fish was caught (Photo: PANO)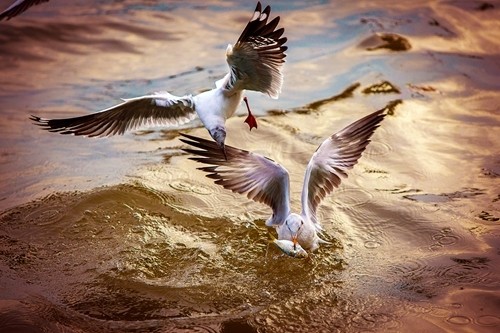 Two seagulls look all excited with their "lunch" (Photo: PANO)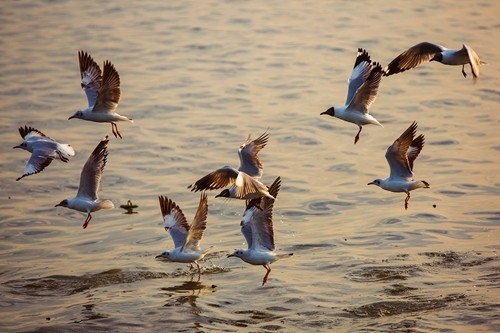 The seagulls give the river a lively atmosphere (Photo: PANO)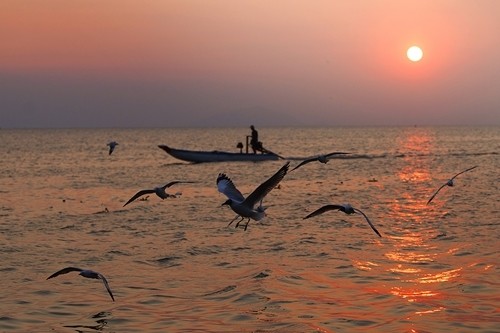 They prey on fish from dawn to dusk (Photo: PANO)
PANO/ Vinh Long Online