Shorten and simplify Hung Kings Festival due to fears of coronavirus.
Phu Tho have decided to shorten and simplify Hung Kings Festival due to fears of coronavirus.
Activities within annual festival of the Hung Kings' Temple will be cancelled due to the acute respiratory disease (COVID-19), according to authorities of the northern province of Phu Tho.
However, the part of commemoration will still be performed, including the incense offering ceremony - the most important ritual dedicated to the legendary founders of the nation.
Visitors to Hung Kings Festival (photo by Trung Kien, Vietnam News Agency)
Meanwhile, other activities such as folk games, traditional music performances, and sports competitions will be cancelled.
The Hung Kings Temple Festival 2020 was scheduled to be held on a national scale at the Hung Kings Temple historical relic site located in Viet Tri City.
To mark the event, other festivities were planned to be co-organised by Phu Tho Province and other participating localities such as Vinh Phuc, Ninh Binh and Thua Thien - Hue provinces.
Information Hung Kings Festivals
This year's Hung Kings Festivals falls on April 2.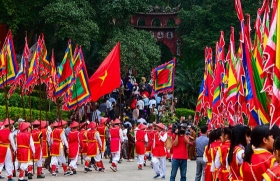 A procession of people in traditional clothing in Phu Tho, Vietnam.
The reign of the Hung Kings is considered one of the most significant in Vietnamese history. Ancient Vietnamese texts cite the first Hùng King, Hung Vuong, as having created his kingdom in 2879 BC, but current archeological evidence places its beginnings between 1000 and 500 BC. Hung Vuong and the 17 Hung Kings that came after him are credited with establishing the basis of Vietnamese civilisation. During their reign, the kings are said to have initiated methods of farming, hunting and horticulture, and facilitated a sense of patriotism in their subjects through the preservation of traditions.
Known as Van Lang, their state is believed to have originated in northern Phu Tho province, but may have stretched to the Red River Delta and even to parts of southern China. Although the 18th king was overthrown early in the 3rd century BC, the fruits of their rule are still evident in modern-day Vietnam and celebrated during the Hùng Kings Festival.
What to expect Hung Kings festival?
During the festival, events are held across Vietnam's 1,400 Hùng King temples, but the main ceremony takes place at the Phu Tho temple complex north of Hanoi, where millions make the journey every year.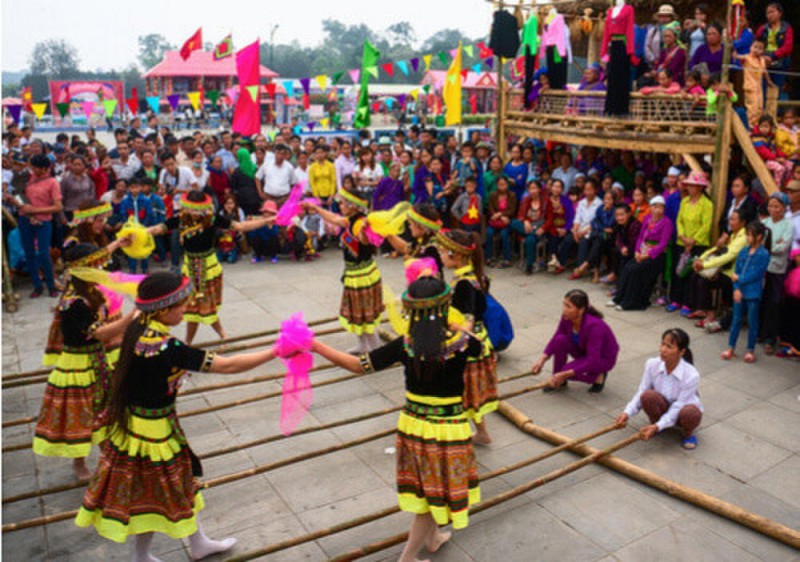 Children play folk games in the Hung King's Festival.
On the morning of April 2, children are dressed in vibrant outfits and loaded with offerings before heading to the foot of Nghia Linh Mountain with their families for the procession. People from dozens of local villages, in conjunction with government representatives, ascend the mountain together, stopping at each place of worship until they reach the highest temple. When they arrive, a bronze drum performance signals the beginning of prayers and an incense offering ritual, performed by elders, pilgrims and state leaders.
There are many food offerings, too; fruit and traditional dishes like banh giay(crushed sticky rice pudding) and banh chung (sticky rice cake) are prepared with love by locals and presented as sacrifices to the Hùng Kings.
In addition to the formal ceremonies, there are many traditional activities associated with Hùng Kings Festival. Local people perform folk music and games such as bamboo swinging contests, rice cooking competitions, human chess, wrestling and dragon dancing add to the jovial atmosphere of the celebration.
Travellers can join in the festivities and learn about the fascinating culture of Vietnam, or simply observe the strong connection Vietnamese people have to their history.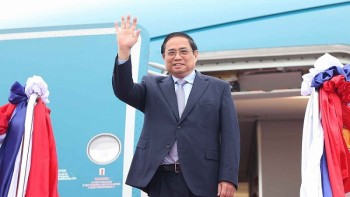 National
Vietnam News Today (Feb. 6): PM Chinh to pay official visits to Singapore, Brunei; Vietnam attends ASEAN+3 Tourism Ministers Meeting; Exports in 2023 and high demands from new generation FTAs; Digital technology to spearhead Vietnam's drive for Industry 4.0.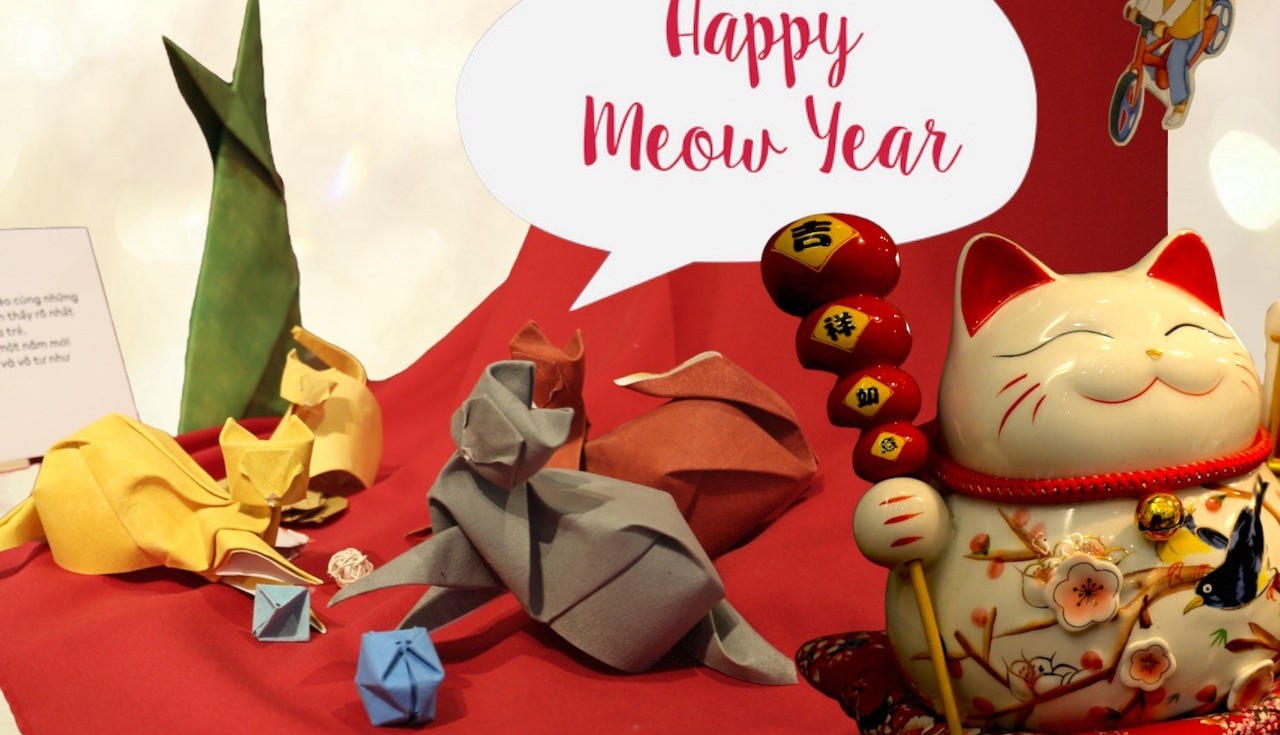 Handbook
The Year of the Cat is right at the corner and it is time to celebrate for all you cat lovers out there. This holiday season, check out how you can enjoy the company of furry feline friend, from cute cafe to personalized gifts in Hanoi.
January 20, 2023 | 08:22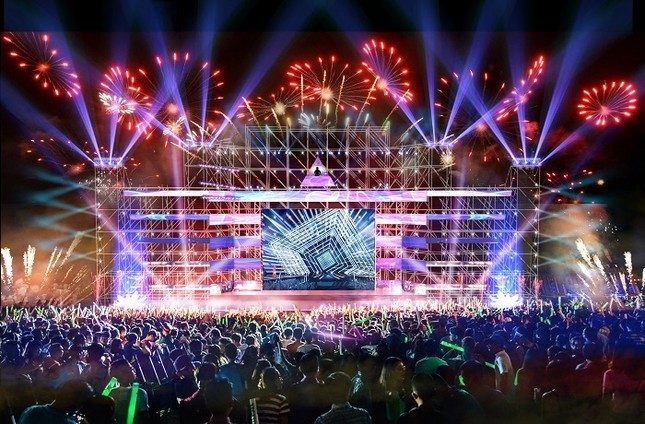 Handbook
Hanoi's young people are eagerly inviting each other to watch fireworks on New Year's Eve. Here are a few things to keep in mind and places with great views for people to watch the fireworks display.
January 17, 2023 | 07:41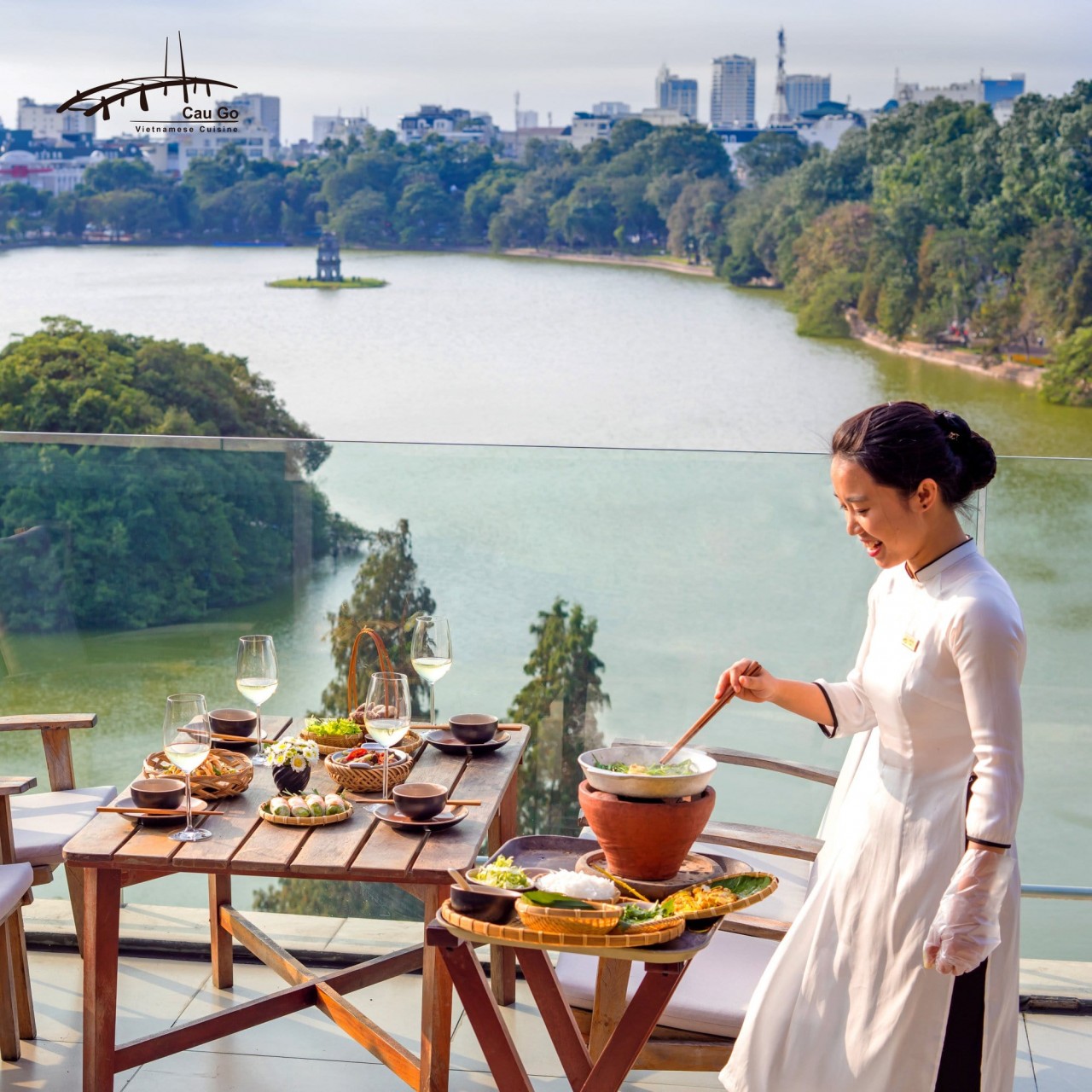 Handbook
Hanoi captivates visitors from all over the world with popular foods like pho, bun cha, etc. If you have a chance to visit the city during the Lunar New Year, try dining at restaurants serving traditional Hanoi dishes to immerse yourself in the culture of Tet in the North of Vietnam.
January 16, 2023 | 08:21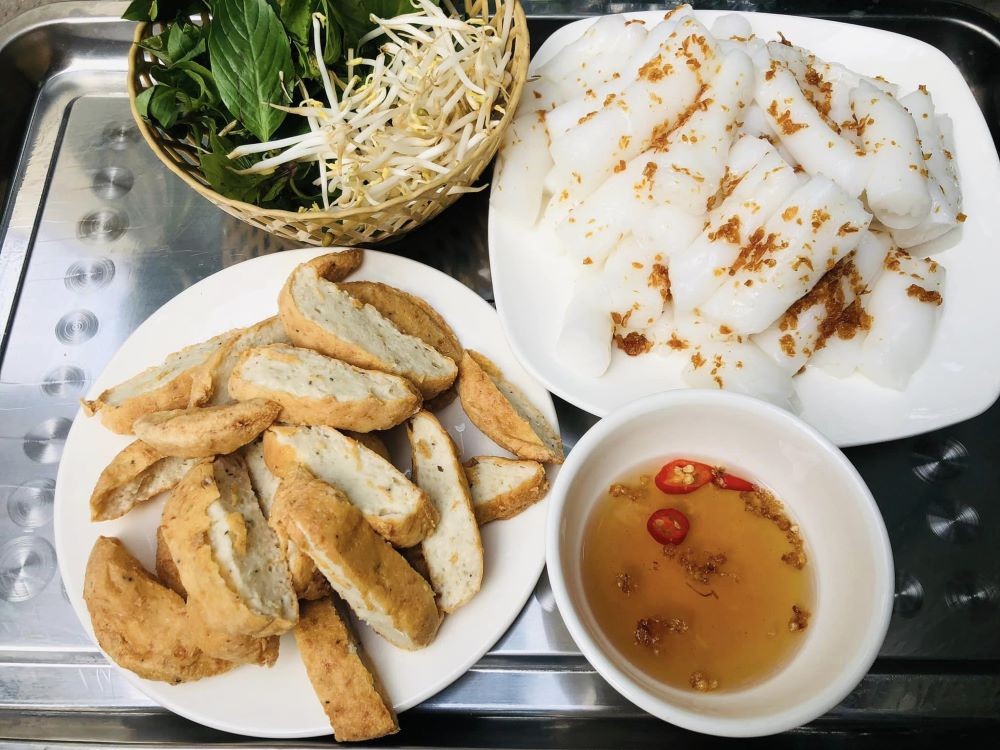 Handbook
The following Nghe An dishes are rated by many diners as delicious, nutritious, and cheap
January 09, 2023 | 06:56