Silicon Valley Veteran Impressed Digital Boom in Vietnam
With more and more local start-ups received millions dollars investment from foreign venture capitalists, Vietnam is gradually becoming a cradle for innovative startups.
Ascend Vietnam Ventures Co-founder Binh Tran recently shared that Vietnam's nascent start-up sector is on the rise and that Vietnam is also gradually becoming the next tech-hub of the region.
This expert said in an interview with Bloomberg, adding that venture capital poured into startups in Vietnam has reached US $2.1 billion in 2021. This is a huge growth considering the figure of only $48 million in 2017.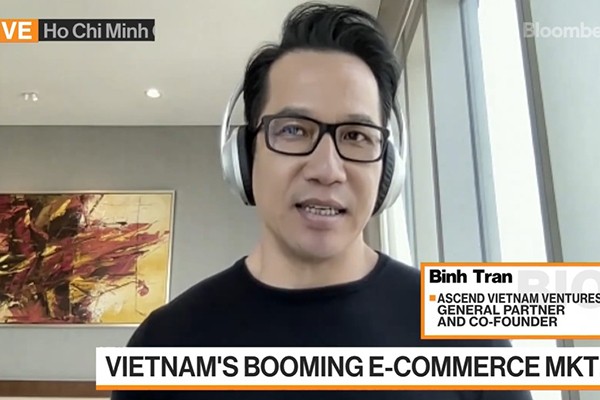 Photo: Bloomberg
After almost two years working in San Francisco, Binh can confirmed that the startup sector in Vietnam is indeed attracting top venture capitalists in Silicon Valley since famous venture capital funds in San Francisco such as Goodwater Capital LLC, Accel Partners LP and Altos Ventures Management Inc have all poured capital into innovative Vietnamese enterprises.
According to the Silicon Valley Veteran, the startup sector in Vietnam is witnessing a remarkable growth. Binh is currently managing the 500 Global Vietnam venture capital fund. This fund has invested in about 70 companies in fields such as e-commerce, financial technology (Fintech) and healthcare in Vietnam over the past years.
Photo: Bloomberg
International report forecast Vietnam's leading position in internet economy
Forecasts by Vietnam's e-Conomy 2021 report by Google, Temasek and Bain & Company show that, by 2025, the entire e-Conomy will be worth US $57 billion with a compound annual growth rate (CAGR) of 29%.
Consumers cruise into a new way of life
Vietnam has seen 8 million new digital consumers since the start of the pandemic, with 55% of them coming from non-metro areas. Stickiness of adoption remains high as digital consumption has become a way of life - 97% of the new consumers are still using the services and 99% intend to continue going forward.
Pre-pandemic users - those who used the services before the pandemic - have consumed an average of 4 more services since the pandemic, and amongst all users, satisfaction with the services sit at 83% across verticals.
Resilience gives way to resurgence
Overall, most internet sectors continued to grow strongly with double-digit Year-on-Year growth. Vietnam's 2021 GMV is expected to reach a total value of $21B - a 31% Year-on-Year surge.
This increase is underpinned by a 53% growth in e-commerce, despite the shrinking online travel market due to ongoing travel restrictions.
Digital merchants take off
In Vietnam, 30% of digital merchants believe that they would not have survived the pandemic if not for digital platforms. While digital merchants use an average of two digital platforms, profitability remains a top concern.
Digital financial services are also becoming critical enablers, with 99% of digital merchants now accepting digital payments and 72% having adopted digital lending solutions.
Many are also embracing digital tools to engage with their customers, with 72% expecting to increase usage of digital marketing tools in the next five years.
Funding on track to reach new heights
Deal activity skyrocketed in the first half of 2021, already surpassing full year investments of recent years. Vietnam remains a very attractive innovation hub with more incubators, accelerators and innovation labs than most other markets in the region.
Despite market uncertainty, global capital continues to pour into the country given its strong growth fundamentals and growing digital ecosystem.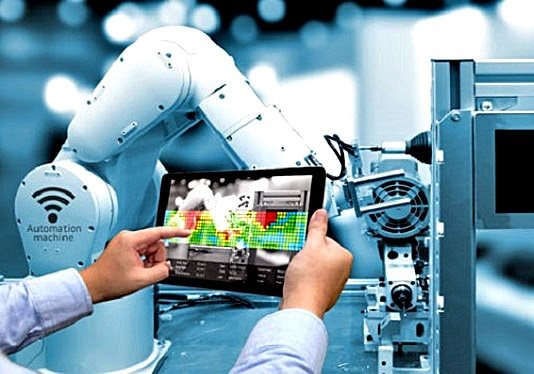 By 2025, the entire Vietnam's e-Conomy will be worth US $57 billion. Photo: Dang Cong San
Vietnam's e-Conomy 2021 Key Takeaways
1.Creative investment trading activity in Vietnam has skyrocketed in the first half of 2021, surpassing the full-year investments of recent years.
2.Vietnam is an attractive innovation hub with more business incubators, development programs and research labs than most other countries in the region. Despite the volatile market, global capital is still flowing into Vietnam thanks to solid growth drivers and a burgeoning digital ecosystem.
3.In the context of the complicated development of the Covid-19 epidemic, the financial source of investment for creative startups in Vietnam has increased unprecedentedly.
4.The investment segments that are most interested in are e-commerce, financial technology, health technology and educational technology.
The Biggest Tech Trends of 2022

With 2022 comes, here are the biggest technology trends that will likely come in this year, with many innovative changes ahead.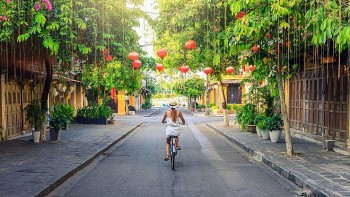 Viet's Home
What has International Living (IL) research revealed about the best retirement havens in 2022? Read on…