Singapore to lift border restrictions for visitors from Vietnam from Oct 8
Singapore will unilaterally lift border restrictions to visitors from Vietnam, saying Vietnam has comprehensive public health surveillance systems and has successfully controlled the spread of the COVID-19 outbreak.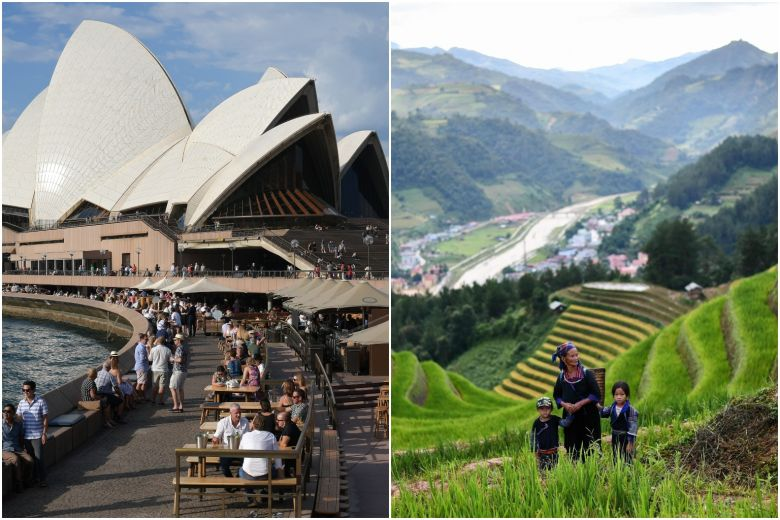 Vietnam and Australia (excluding Victoria state) join two other countries that Singapore has unilaterally opened its borders to.PHOTOS: ST FILE, AFP
Singapore will unilaterally lift border restrictions to visitors from Vietnam and Australia - excluding Victoria state - from October 8, according to the Civil Aviation Authority of Singapore (CAAS).
The authority said on September 30 that that these two countries both have comprehensive public health surveillance systems and have successfully controlled the spread of the COVID-19 outbreak.
"The risk of importation from these countries is low," said the authority.
The two countries join New Zealand and Brunei as the four countries that Singapore has unilaterally opened its borders to, as the country bids to revive its tourism and travel markets, The Straits Times reported.
Visitors from Vietnam and Australia will be able to apply for the Air Travel Pass for entry into Singapore from October 1. The earliest day they will be able to come into Singapore will be October 8.
The Air Travel Pass scheme allows for all forms of short-term travel, including leisure travel. This is in contrast to reciprocal green lane arrangements between countries, which are usually for essential business and official travel.
Requirements for entering under Air Travel Pass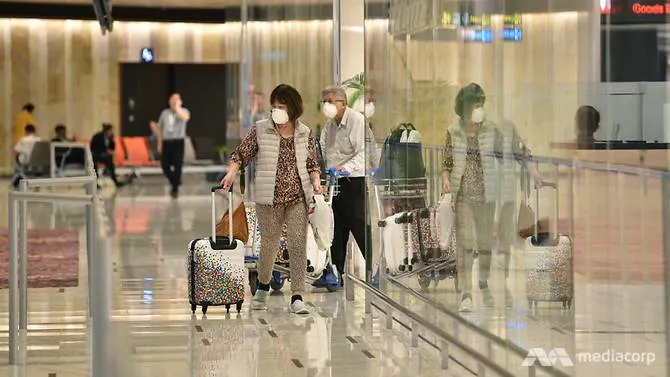 Travellers walking out from the arrival hall at Changi Airport Terminal 1 (Photo: Jeremy Long)
As per the requirements for Air Travel Pass visitors from Brunei and New Zealand, those travelling from Vietnam and Australia will not be required to serve a stay-home notice.
They will be required to take a COVID-19 test upon arrival instead. If the test result is negative, they will be allowed to go about their activities in Singapore.
They must have also remained in either Vietnam or Australia for 14 consecutive days prior to arrival in Singapore, said CAAS.
"Both countries have comprehensive public health surveillance systems and displayed successful control over the spread of the COVID-19 virus," said CAAS.
All visitors from Australia and Vietnam must travel to Singapore on direct flights without transit.
After taking the test at the airport, they must then take private transportation to their declared place of accommodation and remain isolated until the test result is confirmed to be negative.
The test results will be out within 48 hours.
Visitors must also download the TraceTogether app on their phone during their stay in Singapore.
While in Singapore, they will be responsible for any medical bills related to COVID-19, said CAAS. This includes costs related to tests and isolation should they be suspected of having COVID-19.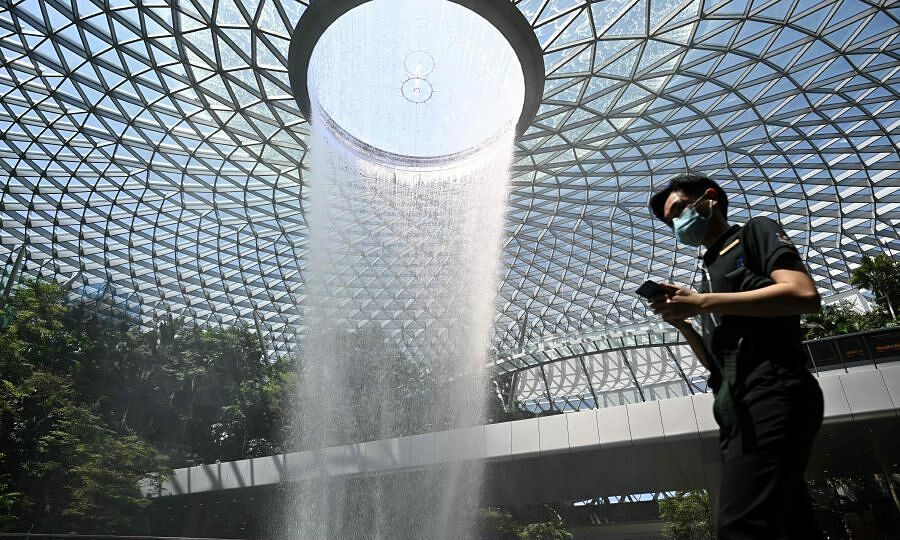 A man, wearing a protective facemask, walks past the Rain Vortex display at Jewel Changi Airport in Singapore on February 27, 2020. Photo by AFP/Roslan Rahman.
Application for a single-entry Air Travel Pass is free. Applications have to be made between seven and 30 days prior to when they plan to arrive in Singapore.
From October 1, Singapore citizens, permanent residents and long-term pass holders returning from Vietnam and Australia (excluding Victoria State) will similarly undergo a COVID-19 test upon arrival, in lieu of a seven-day stay-home notice with a COVID-19 test administered before the end of the notice period, Channel News Asia said.
In a Facebook post on September 30, Singaporean Transport Minister Ong Ye Kung said he has spoken to Vietnamese Ambassador to Singapore Tao Thi Than Huong and Australian Deputy Prime Minister Michael McCormack about the move.
"They were appreciative of Singapore's decision, and when conditions are right, I believe they will consider reciprocating the lifting of restrictions to travellers from Singapore," he said.
The minister added that Singapore's move to further open up was another step in resuscitating Changi Airport.
The Changi air hub is a crucial part of Singapore's economy, contributing more than 5 percent of Singapore's gross domestic product and employing 192,000 people before the pandemic.
Now, it is among the worst-hit segments of the economy, with the transportation and storage sector shrinking at an annualised rate of 80 percent in the second quarter of the year, compared with the previous quarter./.
Vietnam recorded no new COVID-19 cases on September 30 evening, keeping the total number of infections at 1,094, said the National Steering Committee for COVID-19 Prevention and Control.
The country has gone through 28 days with no new locally-transmitted infections.
Of the total cases, 691 were locally transmitted, including 551 linked to outbreaks in the central city of Da Nang since July 25.
The number of recoveries has reached 1,010, including three patients given the all-clear from the novel coronavirus SARS-CoV-2 on September 30, while no patients are under critical conditions.
Among those under treatment, three have tested negative for the virus once, three twice and 11 thrice.
The death toll remained at 35 with most of the fatalities being elderly people with serious underlying health conditions.
A total of 15,954 people having close contact with confirmed cases or coming from pandemic-hit areas are under quarantine at present, including 272 in hospitals, 10,792 in state-designed quarantine establishments and 4,890 at home.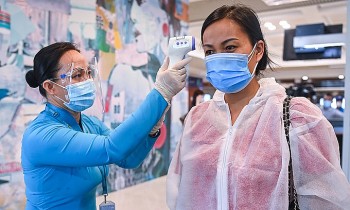 National
Vietnam News Today (October 20): Vietnam adds 3,034 Covid-19 cases to national infection tally; HCM City enhances cooperation with China's Shanghai; Thirty-two localities declare Covid-19 risk levels; Transport ministry mulls letting the unvaccinated fly.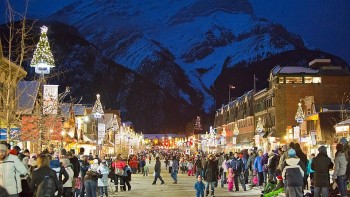 Travel
If you are looking to celebrate your Christmas somewhere else outside the country, then Canada can be the perfect choice for you with these 10 best and most idyllic places to have a wonderful Christmas holiday with your friends and families.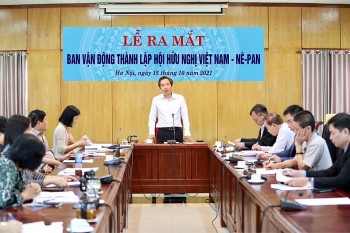 Friendship
The Advocacy Committee for the establishment of the Vietnam - Nepal Friendship Association was officially launched.