Six gorgeous Vietnamese cities in photos
Traveling to Vietnam means treating oneself to myriad delights that its six following stunning cities have to offer.
(VNF)- Traveling to Vietnam means treating oneself to myriad delights that its six following stunning cities have to offer.
Each city has its own unique features that appeal hugely to domestic and foreign visitors alike.
Hanoi – a millennium-old city
The millennial city of Hanoi, deemed a city of peace, which boasts its time-honored historical and cultural traditions, awesome landscape and elegant people, has drawn tourists from all parts of the world over the past several years.
Travelers to Hanoi should not miss the quintessential Old Quarter in the capital city's downtown area. The quarter is a web of bustling streets that was a commercial center and handicraft hub for almost a thousand years.
Other places of interest include Hoan Kiem (Sword) Lake, Tay (Lake), Mot Cot (One-Pillar) Pagoda and Long Bien Bridge.
Mot Cot (One-Pillar) Pagoda in Hanoi.
Ho Chi Minh City– bustling city
Saigon, once dubbed the "Pearl of the Far East," has now grown into a dynamic, bursting hub, where millions of people gather to seek abounding job opportunities it presents.
As the country's biggest and busiest city, it is an ingenious fuse of modern and time-honored charms, with hi-end skyscrapers towering alongside old villas and French-styled architecture.
Its highlights include Ben Thanh Market, Notre Dame Basilica, and Reunification Palace.
The night-time Ho Chi Minh City seen from above. Photo: Zing.vn
Da Lat – city without traffic signals
Da Lat, located in the Central Highlands province of Lam Dong, is renowned as a poetic and romantic city where various kinds of flowers bloom all year round.
Visitors will be impressed with the city's peaceful ambiance. Although the city once had no traffic signal, residents would never get stuck in a traffic jam.
Can't-miss tourist attractions in Da Lat are different cascading falls, lush pine forests, French-styled villas and even gentle slopes around the city.
Nostalgic tourists can choose to take a horse-carriage ride around the city, while adventure-seeking ones can go for thrilling canyoning experiences.
The alluring Da Lat.
Tuy Hoa – city of oil lamps and braziers
Tuy Hoa City, the heart of Phu Yen Province in the central region, is situated near a beautiful beach, right next to the sea.
The city offers excellent tourist service, delectable, inexpensive food and cheery people. ​
Charming oil lamps lighten up the city streets and small stands at the night market.
A beach in Tuy Hoa. Photo: Duy Huynh Photography.
Nha Trang – City of tasty food
A coastal city and the capital of Khanh Hoa province on the south central coast, Nha Trang is one of the country's most alluring inbound travel destinations.
Nha Trang is not only famous for its pristine beaches, scuba ping and recently seawalking services, but also for its mouth-watering specialties such as grilled fermented pork roll, grilled beef and rice vermicelli with grilled fish.
A trip to Dam Market, and Oceanography Institute, and swims around Nha Trang Bay and sunbaths on its heavenly beaches are strongly recommended.
A beach in Nha Trang. Photo: Eravina
Danang city – All in one
Da Nang is considered the greenest city in Vietnam thanks to its clean environment and ecological persity.
The city recently entered a list of 100 smart cities of the IBM Smarter Cities Challenge.
The city has also been recognized as one of the most potential cities for investment in Asia.
One cannot miss Ba Na, Non Nuoc artistic stone village and awesome beaches among other delights when making it to the city.
Rong (Dragon) Bridge in Da Nang. Photo: danangz.com
by VNF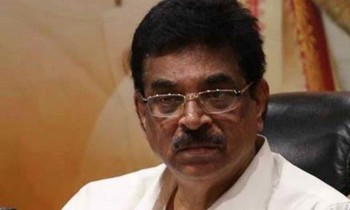 Economy
Mizoram Governor Hari Babu Kambhampati on Thursday said that a Super-Speciality Cancer Hospital and Research Centre would be set up in Aizawl