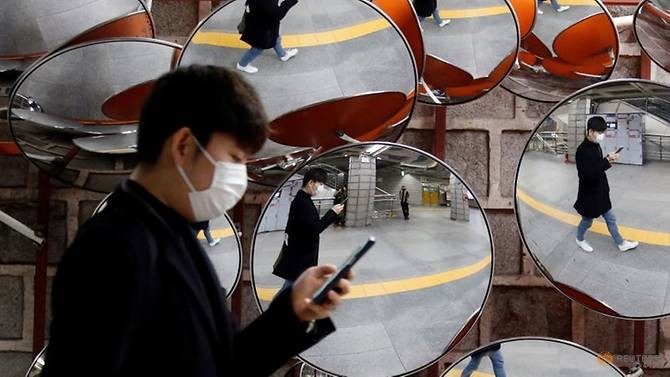 A man wearing a mask to prevent the coronavirus is reflected in the mirrors, in Seoul, South Korea, February 24, 2020. REUTERS/Heo Ran
The figure is the largest reported additional cases in the country since its first case was confirmed on Jan 20.
Of the new cases, 307 were in the southeastern city of Daegu, where a church that was at the centre of the outbreak is located, the KCDC said in its statement.
No new deaths had occurred, the KCDC said in a statement, with the toll remaining at 12.
Forthcoming joint military exercises between South Korea and the US have been postponed over the outbreak, the two countries announced on Thursday.
The decision was made after Seoul declared its highest "severe" alert level over the virus, Combined Forces Command said in a statement, adding the combined command post-training had been postponed "until further notice"./.
VNF