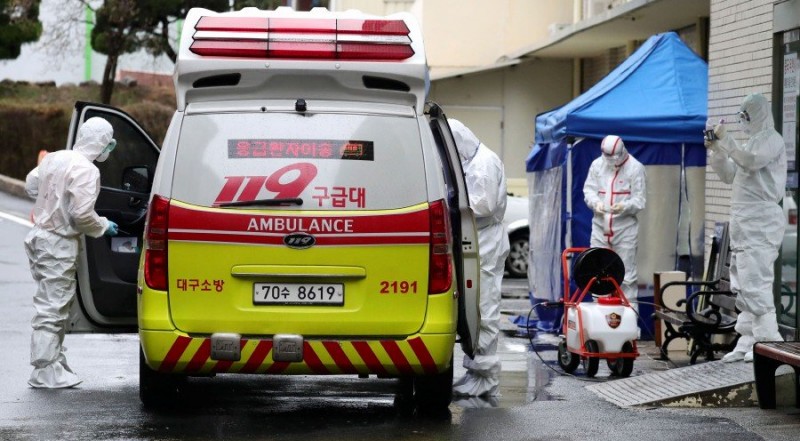 A medical worker sprays disinfectant into an ambulance at a hospital where patients infected with the COVID-19 coronavirus are being treated, in the southeastern city of Daegu. -Yonhap/AFP
Additional details
134 of the new cases are in Daegu.
4 in Seoul, 8 in Busan, 1 in Incheon.
19 in North Gyeongsang Province.
Yonhap cited that the South reported 12th death as on Feb 26th.
Meanwhile, Japan announced that it will ban foreigners who have visited Daegu in South Korea. CNBC reported that Cruise operator Royal Caribbean cancelled 30 cruises in Southeast Asia.
Earlier today, Singapore reported 90 new virus cases but no deaths so far.
Further, the total number of confirmed coronavirus cases in Italy increased to 323, including 11 deaths./.
VNF