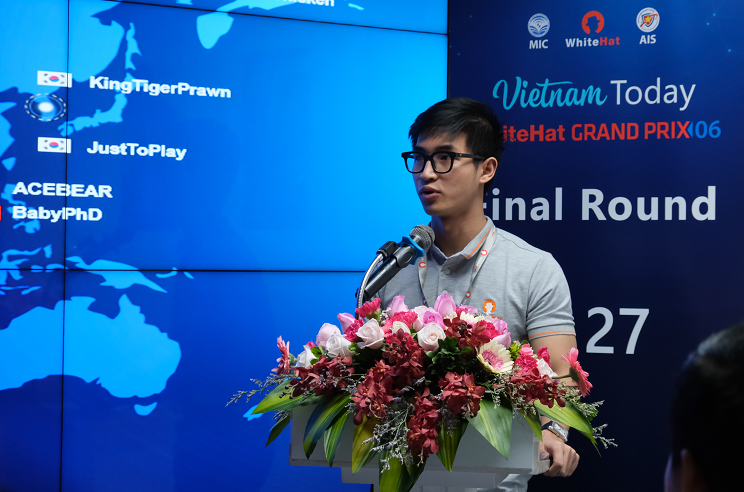 Photo courtesy of the organizer
WhiteHat Grand Prix 06 is the 6th global cybersecurity competition organized by Vietnam. With the theme of Vietnam Today, the Qualification Round took place on January 04, 2020, choosing the top 10 teams for the Final Round in December 27, 2020. WhiteHat Grand Prix 06 has the format of Jeopardy, Attack/Defense and WhiteHat Bug Bounty program, finding vulnerabilities on important information systems and popular software in Vietnam.
Top 3 in the Finals will be rewarded with VND 230 million (appx USD 10,000), VND 45 million (appx USD 2,000) and VND 23 million (appx 1,000 USD) respectively. In addition, teams have the chance to get bounties per bug they find in the WhiteHat Bug Bounty, according to the Organizers' website.
With the theme "Vietnam Today," the contest kicked off on Jan. 4, 2020, with the top 10 teams to compete in the final round. The qualification round attracted a record 739 teams from 84 countries and territories. The contest follows the format of Jeopardy, which focuses on risk warning, Attack/Defense, and one brand-new program, WhiteHat Bug Bounty, which aims at finding vulnerabilities in important information systems and popular software in Vietnam.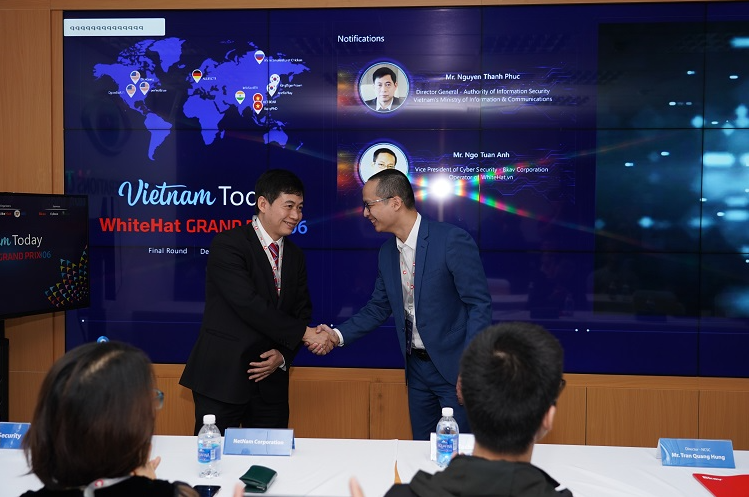 Photo courtesy of the organizer
Due to the pandemic, the annual contest was held online instead of taking place in Hanoi as in previous years.
The final round was held on Dec. 27, with competing teams comprising two from Vietnam, three from the U.S., two from South Korea, and three each from Germany, India, and Russia. The organizer built up a security management system that uses real hardware devices to make the fight realistic. The mission of each team included attacking, exploiting others' vulnerabilities to disable security cameras, motion detectors, and surveillance lights, among others, while keeping their own systems protected.
Engineers from South Korea, Russia, and the U.S. pocketed the first, second, and third prizes at WhiteHat Grand Prix 06 organized by Vietnam. The Vietnamese teams finished in sixth and seventh places, according to VN Express
Nguyen Thanh Phuc, director-general of the Authority of Information Security, said: "In ensuring cybersecurity, skilled experts play a key role. Competitions like WhiteHat Grand Prix will help promote the development of Vietnam's cybersecurity human resources and affirm the country's reputation in the international cybersecurity community."
Valerie Mai