Southeast Asia Set to Lead Digital Economy Growth For Next Five Years: Report
Southeast Asia is expected to lead in digital economy growth at 15.8% for the next five years, outpacing both the US (9.4%) and the EU (8.7%), according to the latest report by market intelligence firm IDC and commissioned by global payments platform 2C2P and Ant Group.
The Republic of Korea (12.7%) and Japan (10.2%) closely follow, unlocking significant commerce opportunities for Southeast Asia (SEA), the RoK, and Japan (SEAKJ).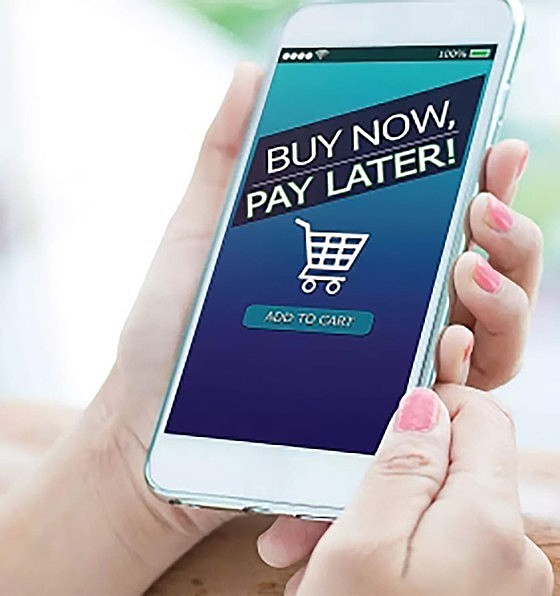 Southeast Asia is expected to lead in digital economy growth at 15.8% for the next five years. Photo: Saigon Giai phong (Liberated Saigon) Newspaper
Based on IDC estimates, the total digital economy of SEAKJ is set to grow from US $501.7 billion in 2022 to US $914.9 billion in 2027, a jump of 82% in five years.
With growth comes more intense competition in domestic markets, it opined that cross-border commerce opportunities appear to be more attractive.
The report also showed that digital payments in SEA are accelerating. SEA anticipates a 100 percent expansion in the e-commerce market. This is driven by accelerated digital payments growth, led by Buy Now Pay Later (38%), mobile wallets (18.9%), domestic payments (16.9%) and credit cards (14.4%).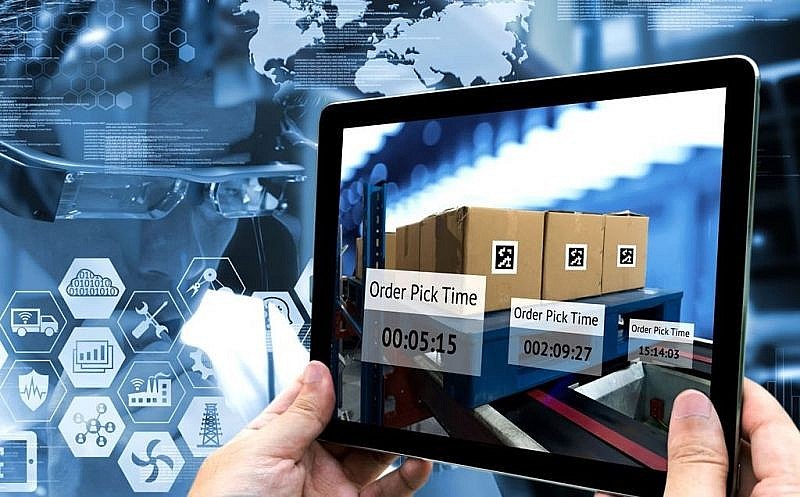 Cross-border commerce opportunities appear to be more attractive. Photo: Investment Review
Also, domestic payments have consistently seen high growth, backed by government initiatives to reduce inefficiencies in the system caused by cash use, and to strengthen financial systems and oversight.
According to the report, cross-border e-commerce revenue is also primed to grow by a striking 70% to $148.1 billion by 2027, outpacing the growth of domestic e-commerce revenue.
With domestic ecommerce in markets such as the RoK approaching maturity, the report opined that cross-border commerce in Asia represents a new frontier which remains largely untapped.
It said continuous improvements to regional trade infrastructure will intensify the flow of cross-border goods in the region.
It also noted that there are significant opportunities for SEA businesses looking to extend their customer base to the RoK and Japan, and vice versa.
However, to be successful requires understanding key buying drivers, purchasing preferences, and product competitiveness, as well as seeking partners who can simplify the entire cross-border process, from payments to fulfilment.
Tourism spending is also booming with offline tourism in SEAKJ is projected to grow by a remarkable 334% by 2027, contributing a substantial $171.4 billion to the region's economy.
According to the report, one of SEAKJ's key strategic pillars, the recovery of tourism post-pandemic, will be aided by more seamless payments across the region.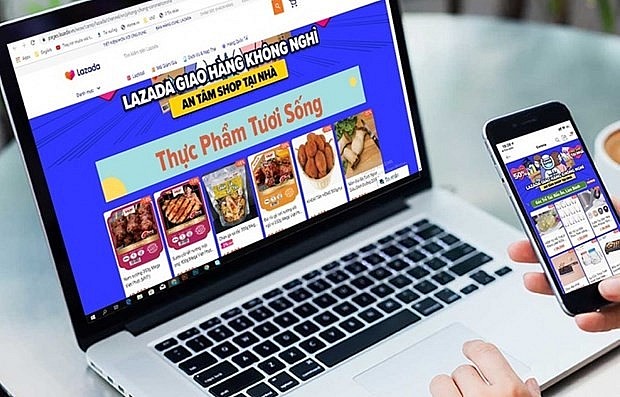 Vietnam's digital economy will continue to grow rapidly to reach 50 billion USD by 2025. (Photo: VOV)
This can be a conduit to increased spending and unlocking further value from tourism opportunities, especially for small businesses.
"Our mission at 2C2P is to empower businesses to navigate and thrive in the ever-evolving payment landscape in Asia,
"We hope the findings of this report encourage businesses to unlock the immense potential of Asia's digital economies by tapping on existing public- and private-sector initiatives and tools," said Aung Kyaw Moe, Founder and Chief Executive Officer of 2C2P.
"Through our comprehensive payment solutions, we stand ready to partner with businesses to seize the exciting opportunities that lie within and across the region," he added./.
Vietnam's digital economy may take the lead in Southeast Asia with average growth of 31% a year and reach US $49 billion by 2025, said a report by Google, Temasek and Bain & Company.

Vietnam's online retail sales hit US $16.4 billion in 2022, accounting for 7.5% of the country's total retail sales of consumer goods and services. The rate is expected to increase to 10% by 2025.
Vietnam was the third largest digital economy in Southeast Asian region with US $23 billion, after Indonesia and Thailand, said the Department of E-Commerce and Digital Economy under the Ministry of Industry and Trade, citing data from the report.
A survey conducted by the department showed that around 78% of Vietnamese internet users purchased goods through e-commerce platforms in 2022.
Moreover, the logistics market serving the country's digital economy maintained its growth momentum, placing among the top 10 fastest growing countries in the world. The sector is expected to have a value of US $4.88 billion by 2030 with a growth rate of 24.1% during 2022-2030.