Special Paintings of 'White Blouse Warriors' Combatting Covid-19
The set of paintings by young artist Nguyen Trang depicts the images of soldiers, doctors, volunteers working together to fight the pandemic from a positive perspective.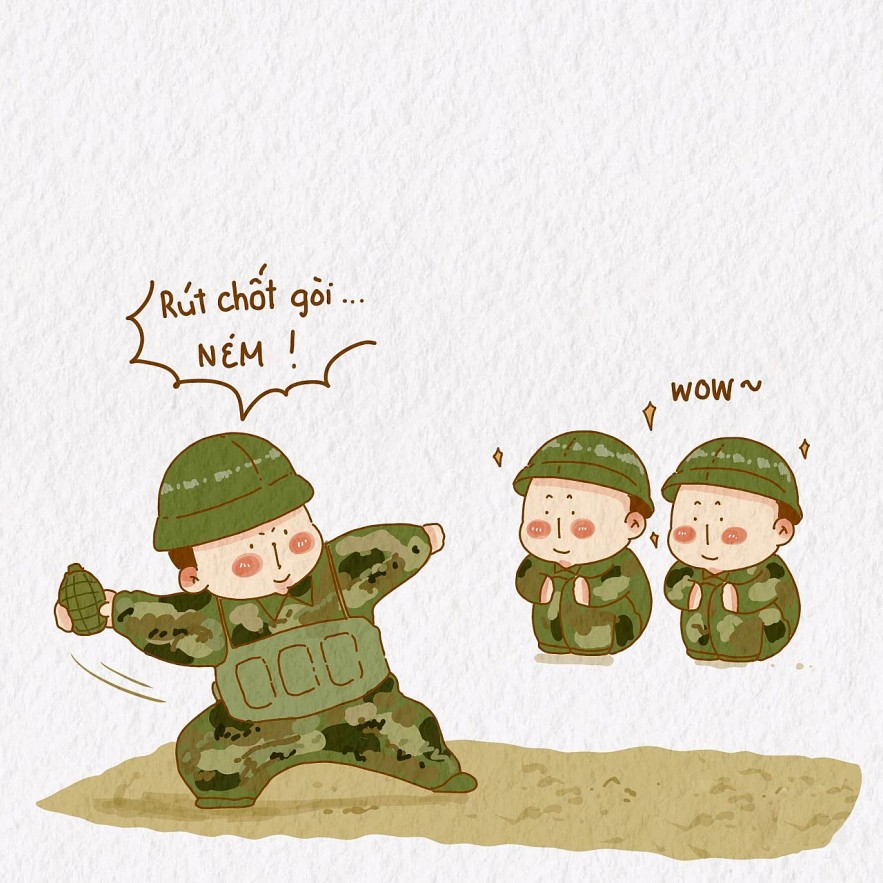 Photo: Nguyen Trang
To create this series of paintings, young artist Nguyen Trang and the Dutch girl dairy brand collected real and positive stories about soldiers and people, doctors, patients against Covid-19. Accordingly, the female artist recreates the difference between the soldiers of the past and the present. The previous job of the soldiers was to enter the battlefield, but when the pandemic arrived, the soldiers also had the task of transporting essential food to the people. For weeks, the soldiers went to the market to support people.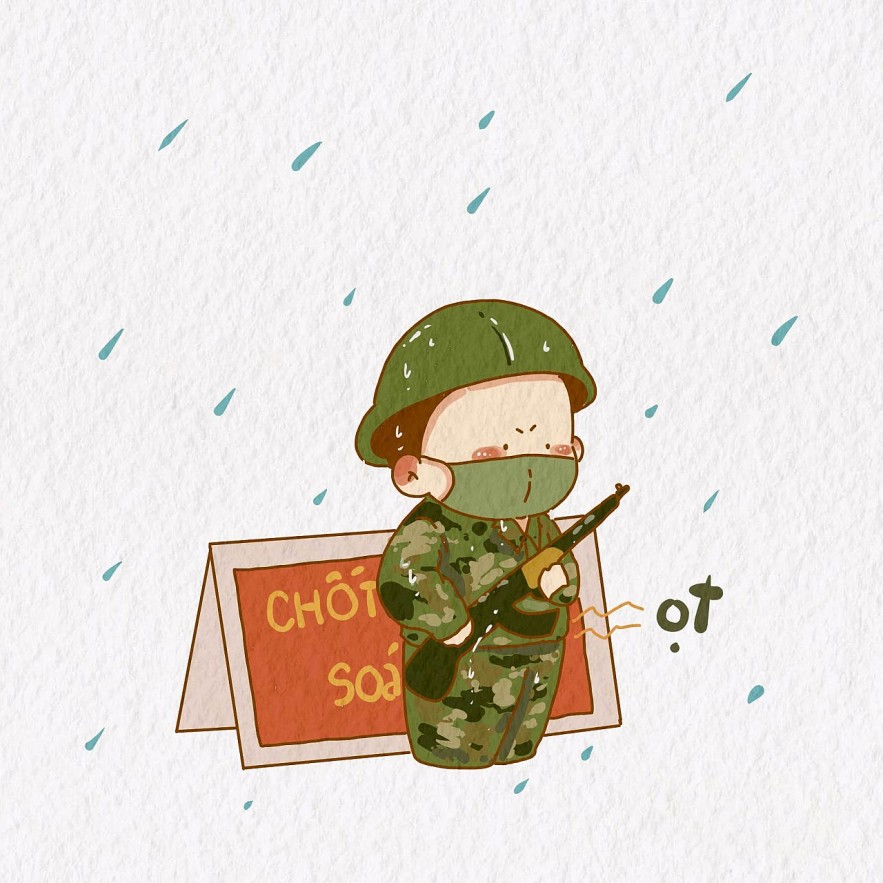 Photo: Nguyen Trang
With the image of a soldier performing a mission with an empty stomach to protect the green - red area, people also have many ways to respond to affection such as giving food and coffee. The female artist even witnessed the old people willing to share food and milk for the soldiers. Through the series of pictures, people also see such simple and warm stories.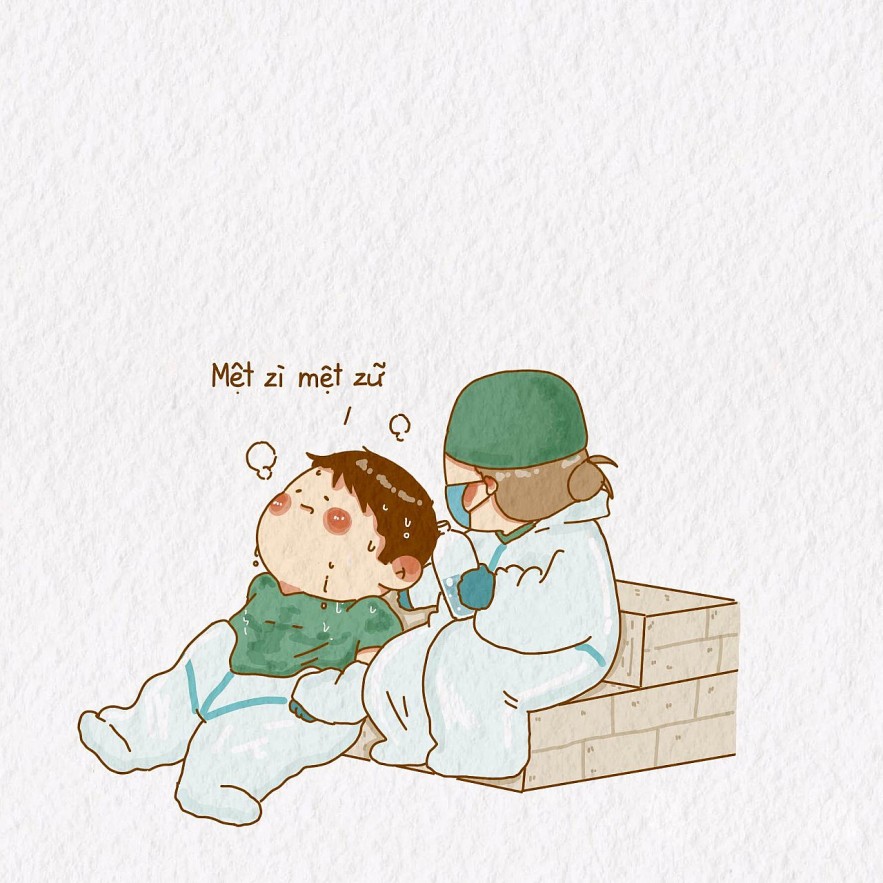 Photo: Nguyen Trang
Besides the images of soldiers, images of doctors, nurses, and volunteers bravely betting their lives and taking care of thousands of patients are also clearly shown by the artist. The set of pictures brings a sweet story when there are innocent babies following their parents into the isolation area, willing to give their own milk to the medical staff; or when medical students volunteer to support doctors.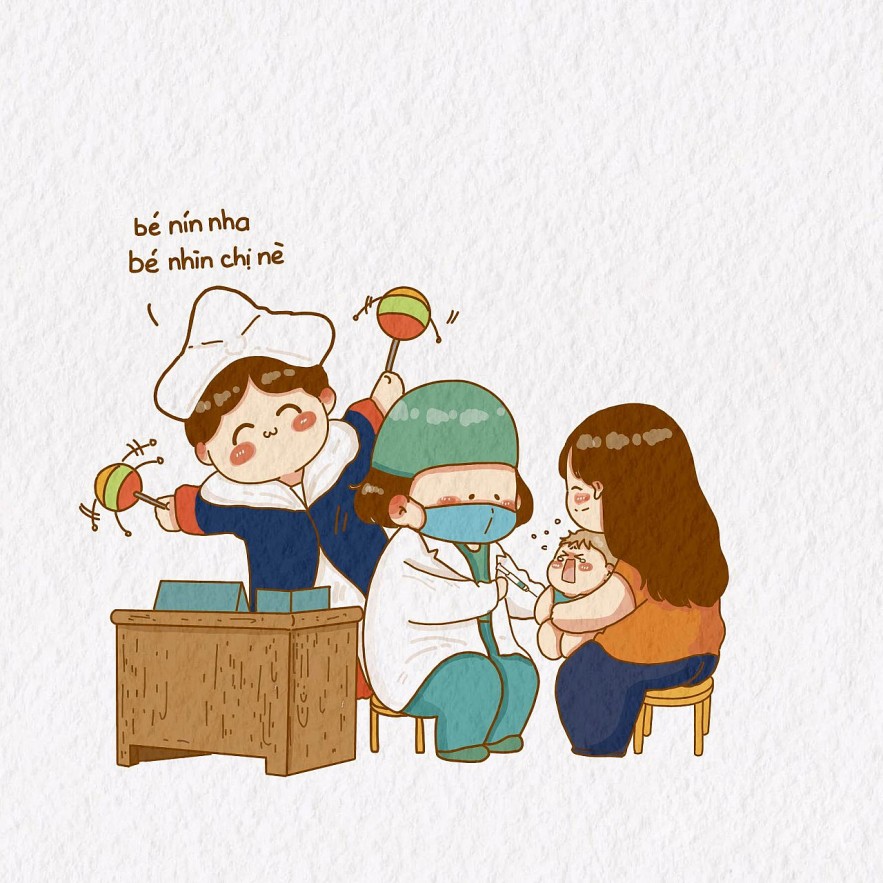 Photo: Nguyen Trang
In the midst of the stressful Covid-19 situation, the image of young children having to be tested for Covid-19 is not new. Even as an adult, this is not a pleasant process. Accordingly, young artist Nguyen Trang has eased the mother's anxiety, portraying the image of "Dutch Girl" ready to show her sense of humor, making jokes to help children forget their uncomfortable feelings.
Photo: Nguyen Trang
At the end of the series, the young female artist wittily recreated the situation when the soldier went to transport subsidized milk during the pandemic season to support people. With a healthy body, ready to carry thousands of heavy bags and thoughtfulness, people are more and more obsessed with the green shirt "shipper" guys.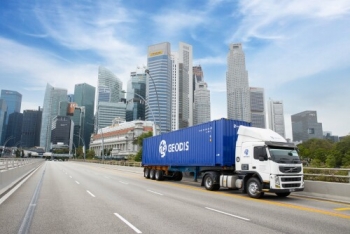 Economy
GEODIS, a global leading transport and logistics services provider, has expanded its road network in Southeast Asia to Vietnam; another step towards its ambition to develop a scheduled road service connecting Singapore to China.