Stand by side with community in Covid-19 fight in Vietnam
As life would soon return to a pre-COVID-19 norm when the social distancing order turns ease, some Vietnamese largest corporations unhesitantly give hands to help the community to overcome the impacts of the pandemic in both terms of economy and health.
The early recovery from the pandemic is largely credited to the early precaution and aggressive deployment of resources. The country reports 268 confirmed cases and fortunately, without any death so far, 224 patients have now fully recovered and been discharged from hospitals to return home.
The hardship of COVID-19 frontline fighters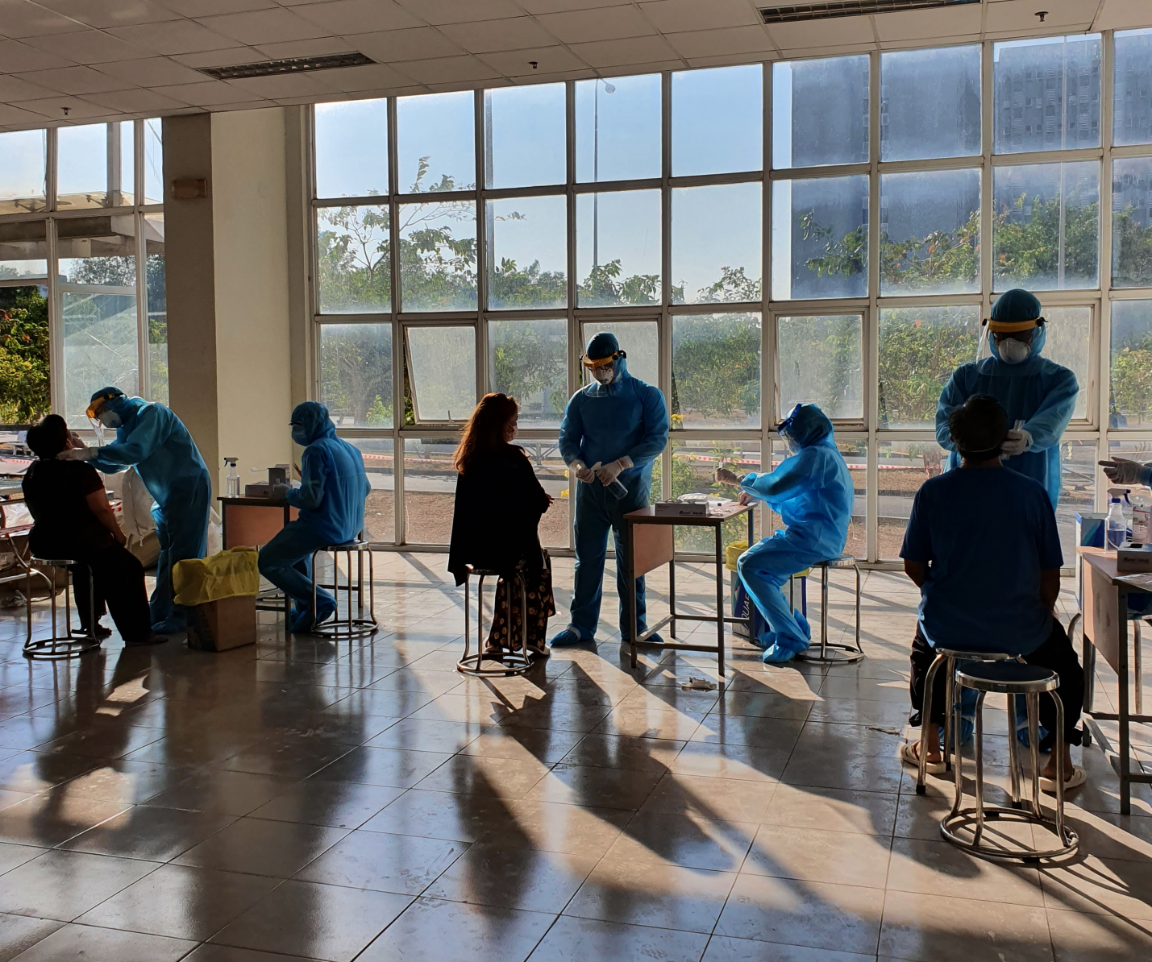 Taking nose and throat swabs for COVID-19 testing at a group quarantine facility.
Being a lower middle income country of more than 93 million, it was not easy for Vietnam to fight this battle against the COVID19 pandemic. Even with its limited resources, it has earned it praises from the international community. Like most nations around the world, the economic impact can be felt in every corner but as a highly collectivistic culture, Vietnam is ready to pick things up again after health and safety have been secured for everyone in the community.
While citizens are focused on rebuilding, the unsung heroes of the community including doctors, orderlies, military personnel, and volunteers still keep a laser focus on performing their frontline duties to contain any possibility of contagion as thousands of Vietnamese from all around the world are returning home. All returning passengers will have to go through mandatory group quarantines for at least 14 days in designated facilities where they can have regular health check-ups and be tested before returning to their own homes. This means that the already long days for the doctors, orderlies, healthcare volunteers, and military personnel are about to get even longer for the foreseeable future.
As group quarantine is mandatory, it is no doubt disheartening for a returning passenger to be stuck somewhere unfamiliar and will not be able to reunite with his or her family for at least two weeks. In the cases of these frontline unsung heroes, they have been away from home for months. It is not unusual to sight them catching a quick shuteye in any corner possible, perhaps between arrivals of passenger groups as they have been working throughout the days and the nights.
Even though everyone faces struggles in the economic downturn, there is no hesitation in lending a helping hand. Citizens send in food and beverage supplies that they can gather from their own communities for the frontline workers. Companies make in-kind donations in goods which they manufacture and good-for-health products are highly appreciated as they can keep these heroes going strong through this pandemic.
Drinks to quarantine facilities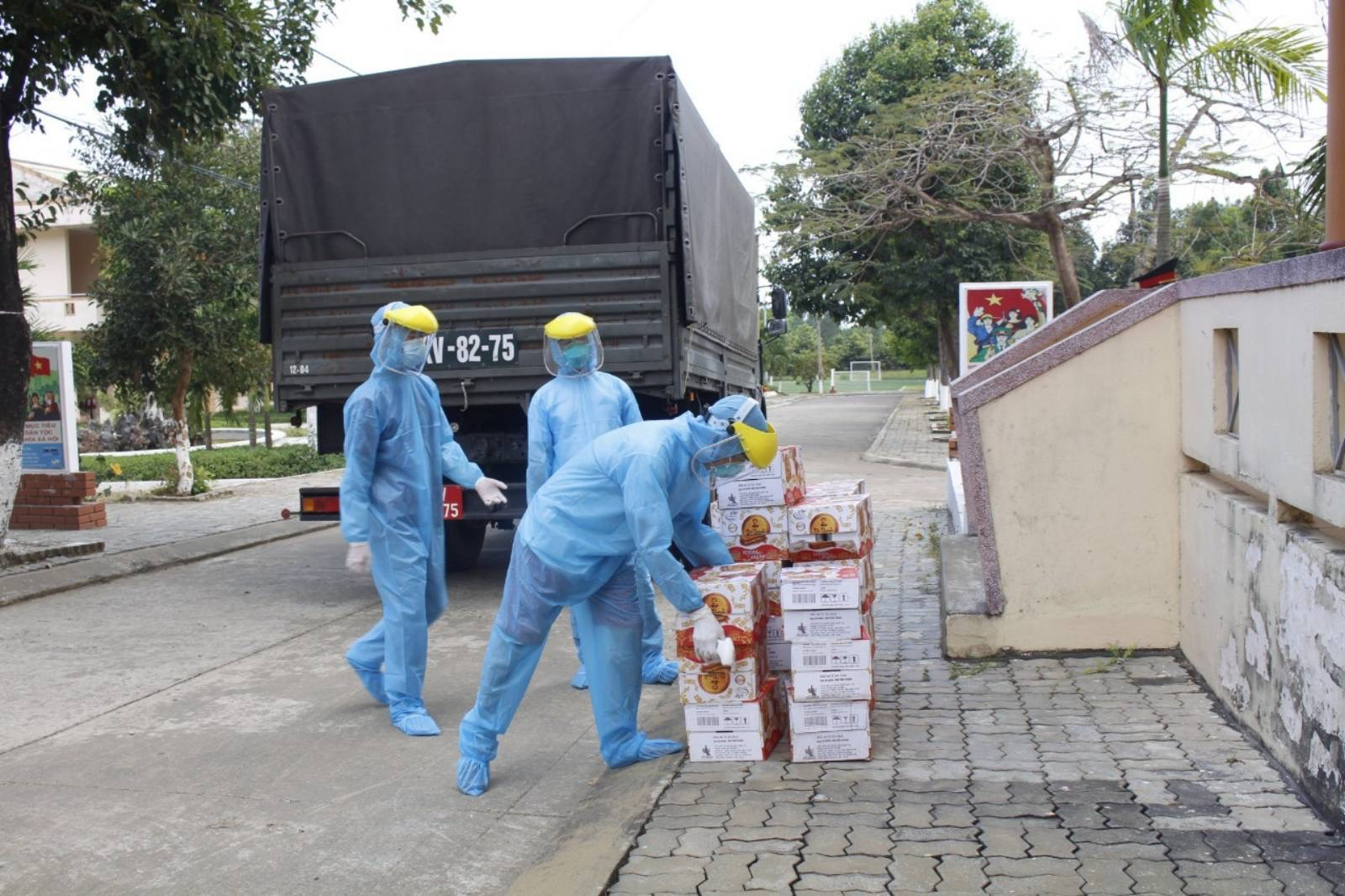 Thousands bottles of Dr Thanh Herbal Tea have been delivered to some quarantine zone.
Tan Hiep Phat (THP) Group, Vietnamese's leading privately-owned Fast-Moving-Consumer-Goods send in tens of thousands of their flagship Dr Thanh Herbal Tea, a bottled beverage formulated with nine different herbal ingredients known for their properties in boosting the immune system and cooling the body's inner heat.
Phuong Uyen Tran, the Deputy CEO of the company shared: "When SARs broke out in Singapore as I was studying there, it was an extremely unsettling and difficult time for everybody. COVID-19 pandemic is now spreading globally at a much larger scale and this time, I'm very proud to be running a company that can do our part to help in some way. We are sending our drinks to various group quarantine facilities. It's not only as a gesture to support the morale of all those who are in quarantine but first and foremost, we want to make sure our brave frontline fighters are as strong and healthy as they can be to bring us out of this difficult time".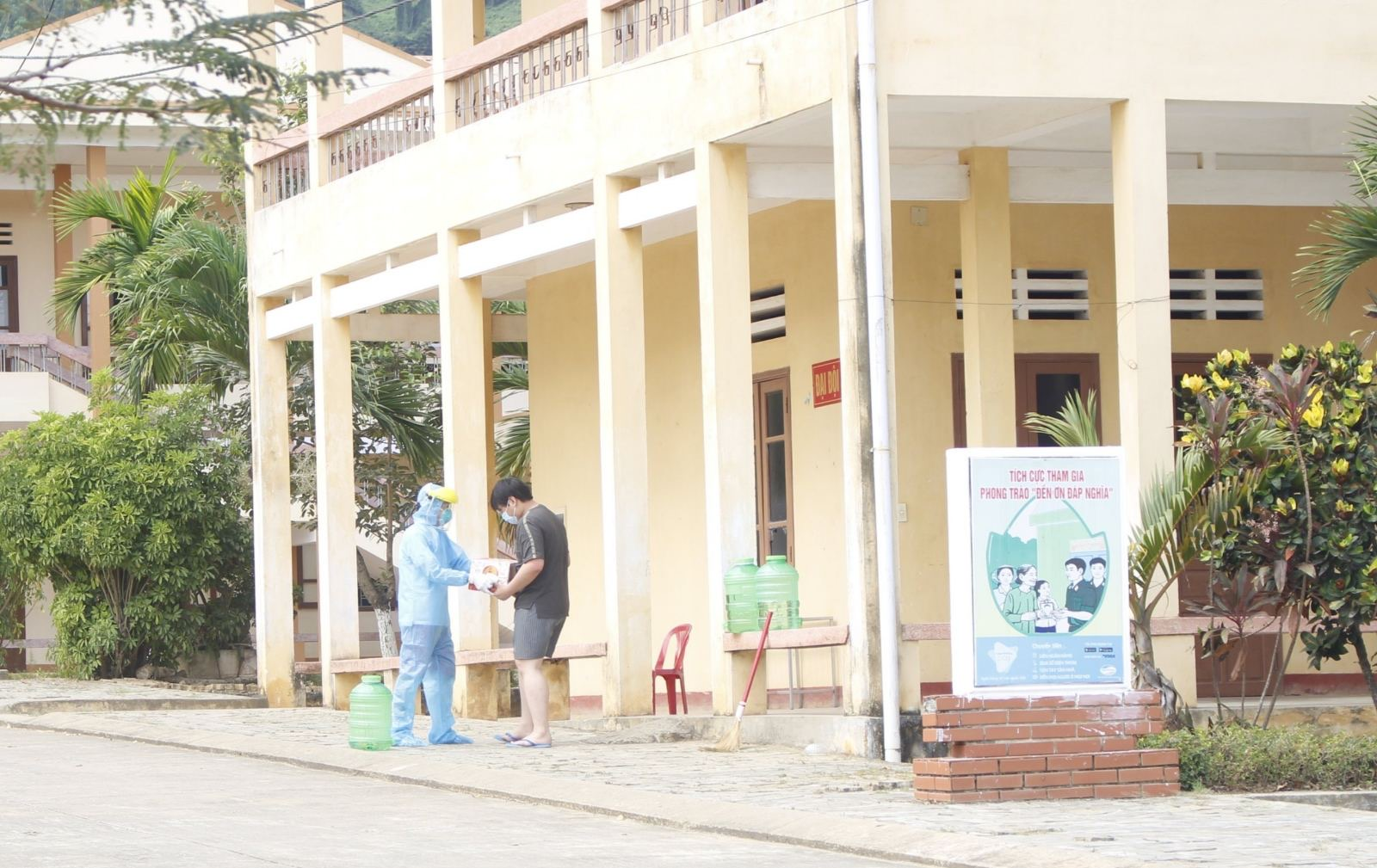 Everyone can take bottles of Dr Thanh Herbal Tea.
In addition, honeysuckle and licorice are also two very common herbal ingredients in traditional medicine's remedies listed the Ministry of Health's directive sent out last month at the height of the outbreak in Vietnam. It is not uncommon that traditional medicine is often combined with Western medicine in fighting illnesses in South East Asia. Countries like Indonesia also see sharp rises in prices of herbal ingredients that are used to create Jamu, a local traditional remedy.
Honeysuckle flower
Recently, Chinese scientists' work showing that traditional medicines, including Jin Yin Hua (honeysuckle flower), can help reduce the harmful effects of influenza in the body.
Flower plants contain a number of small molecules, characteristic of a genetic material called mARN that can bind to the virus strain and slow down its replication in human genes. Prior to this study, it was believed that genetic materials in plants were fragile and easily destroyed by environmental factors. South China Morning Post reported that according to research by Zhang Chenyu, a professor at Nanjing University, published in Cell Research in 2014, Zhang's group found honeysuckle able to remove Influenza A virus in mice effectively.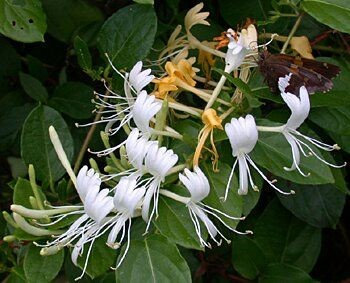 Honeysuckle flowers can treat flu, according to SCMP.
"Social distance measures, eating and drinking healthy options, and exercising regularly are crucial to keep the body well during this time. Although traditional herbal remedies and herbal drinks should no way be seen as medicine or a miracle cure for viral diseases, picking good-for-health options to eat and drink will certainly help to improve your immune system. And that is a great defense tool one can have to stay healthy", Phuong Uyen Tran, deputy CEO of THP added.
Besides standard manufacturing, Tan Hiep Phat has also strictly followed the warnings of the Ministry of Health and drastically implemented preventive measures in its factories since the end of Tet.
The group sets up a "rapid response team", which can be mobilized any time to handle urgent situations. Some slogan titled "Stay beautiful, smile as much as you can daily" was delivered by the group leaders to nurture positive and optimistic spirits among employees.
Tan Hiep Phat also keeps encouraging its staff and workers to follow strictly the regulations of preventing and combat the pandemic proposed by the government and company, wear masks regularly and wash hands as many times as possible. All group members also asked to declare their health situation and self-quarantined when realizing the risks of exposure and contagion from the COVID-19 patients.
Moreover, they are also called to get and share true news on the pandemic, avoid outdoor activities if it is not essential, say no to public gatherings, set up plans to protect themselves and their families as well as their colleagues in the company…
According to group leaders, Tan Hiep Phat is rushing to implement a campaign aiming to energize the community in the COVID-19 fight. Thousands of its flagship Dr Thanh Herbal Tea which can help boost the body immunity system will be delivered to people who are in the frontline and quarantined in some isolation areas.
It is wonderful to see that even in a darker time, everyone from a large corporation to the average citizens are joining hands in lifting the country out of struggles. As Vietnam emerges toward its first step toward recovery, the fight against COVID-19 is not yet completely over but hope and optimism are certainly in the air.
Founded in 1994, Tan Hiep Phat Beverage Group ("THP") is Vietnam's largest private wholly-owned FMCG (Fast-moving Consumer Goods) company. THP develops and supplies three of Vietnam's national brands which include Dr Thanh Herbal Tea, Zero Degree Green Tea, Number 1 Energy Drink to all of Vietnam's 63 provinces, and to an additional 16 countries internationally. The wider beverage portfolio also includes sport drink, soya milk, purified water and many others. THP recently invested more than $250 million in Aseptic filling lines to increase the production of nature-based products such as Dr. Thanh Herbal Tea. People are at the heart of the business from their consumers, business partners to employees.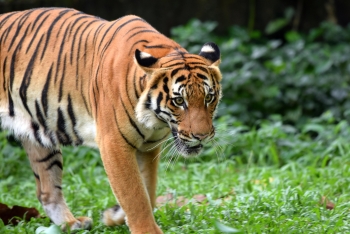 Economy
#ShopeeGivesBack, Shopee's long-term community initiative, has raised over RM48,000 from 1 May 2020 to 31 July 2022 for two Non-Governmental Organisations (NGOs) championing environmentally-conscious efforts in Malaysia.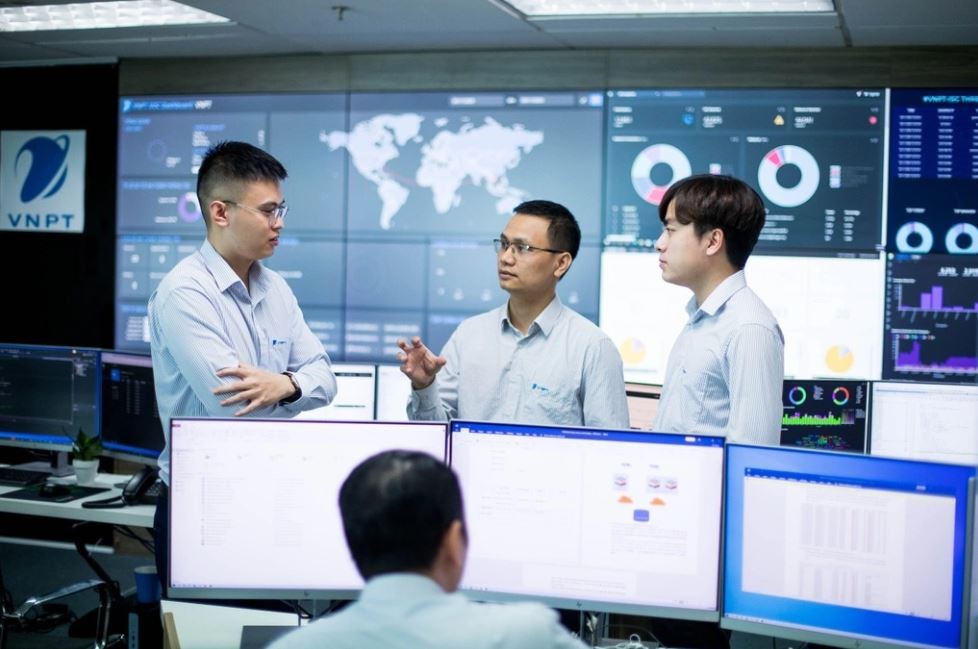 Economy
Vietnam Business & Weather Briefing (August 15): Phu Quoc welcomes increasing investment in urban development, VABA proposal raising domestic airfare ceiling, reference exchange rate up VND 7 at week's beginning.
August 15, 2022 | 13:58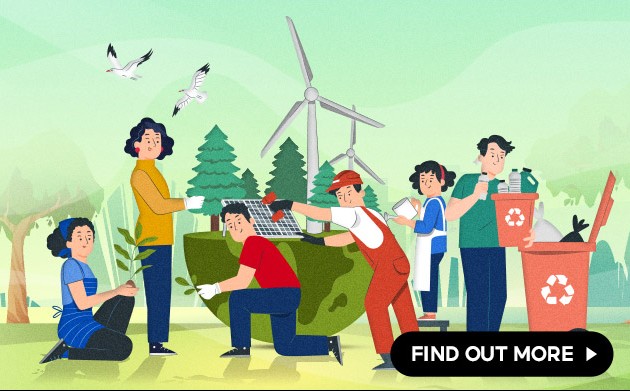 Economy
Shopee is spotlighting more local and sustainable sellers to offer the best value for eco-friendly products to meet demand as more Malaysians become increasingly environmentally conscious.
August 15, 2022 | 10:00