State budget revenue reaches over VND427 trillion (US$18.17 billion) in Q1 2020
Total revenue of the State budget reached VND427.2 trillion (over US$18.17 billion) as of April 15's report, equivalent to 28.2% of the yearly estimate, according to the General Statistics Office of Vietnam.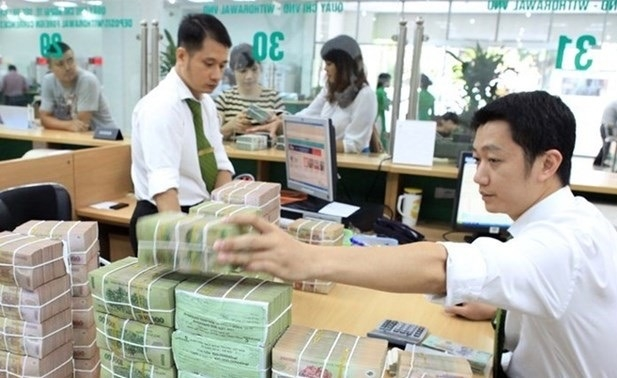 Illustrative image (Photo: VNA)
Nhandan reported that the domestic revenue reached VND351.6 trillion, fulfilling 27.8% of the year's target. Revenue from crude oil hit VND17.3 trillion, equivalent to 49.1% of the year's plan, while State budget collection from exports reached VND58 trillion, accounting for 27.9% of the year's target.
Domestic revenues collected from State-owned enterprises reached VND29.3 trillion, 16.5% of the estimate, while budget collection from foreign-invested enterprises (excluding crude oil) reached VND48.9 trillion, fulfilling 21.4% of the 2020 target.
Revenue from non-state trade and services taxes reached VND63.2 trillion, equal to 27.6% of the yearly estimate, in addition to VND41.4 trillion collected from personal income tax, accounting for 32.2% of the year's plan.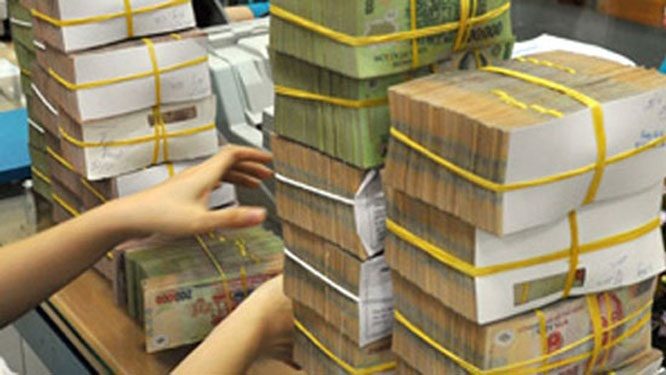 Illustrative image (Photo: hanoimoi.com.vn)
Total State budget expenditure in the first quarter of the year was estimated at VND408.5 trillion, 23.4% of the estimate. Of which, recurrent expenditure reached VND291.6 trillion, fulfilling 27.6% of the estimate.
In 2020, the MoF expected to fulfill the financial – state budget objectives for the 2016 – 2020 period based on fiscal discipline, in turn stabilizing macro-economic conditions and promoting production and business activities.
The MoF would continue to restructure state budget, in which a major part is used for salary reform and social welfare policies.
The ministry targets 2020 state budget revenue at VND1,500 trillion (US$64.75 billion), up 3.8% compared to the 2019 estimate, while the capital mobilization rate for state budget is estimated at 22.2% of GDP, with taxes and fees projected at 19.4% of GDP.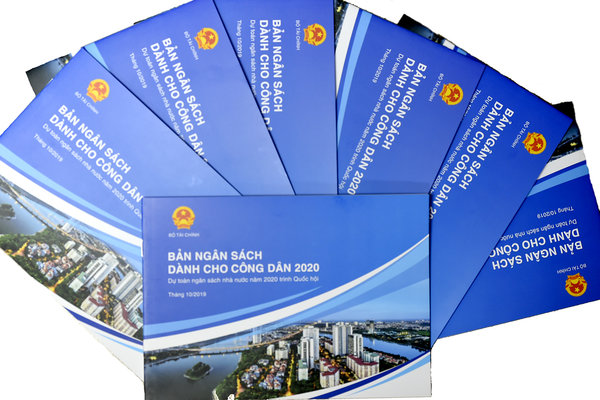 The Ministry of Finance (MoF) published the 2020 state budget estimates for public comment (Photo:hanoitimes)
Meanwhile, budget spending is projected to reach over US$1,700 trillion (US$73.38 billion), up 7% compared to the 2019 estimate. The MoF expected to focus on increasing the spending ratio for development investment and lowering regular spending; allocating sufficient funds for timely debt payment and ensuring national financial security.
The MoF expected the fiscal deficit in 2020 at VND234.8 trillion (US$10.13 billion), equivalent to 3.44% of GDP. By the end of 2020, Vietnam's public debt is estimated to reach 54.3% of GDP, government debt at 48.5% and foreign debt at 45.5%.
Development and investment expenditure was at VND76.6 trillion,16.3% of the estimate, while those for interest payment reaching VND38.6 trillion, equal to 32.7% of the year's plan.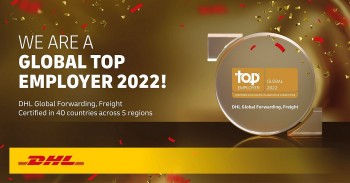 Economy
DHL Global Forwarding, the air, ocean and road freight specialist of Deutsche Post DHL Group, has again been certified as Top Employer 2022 in Asia Pacific.