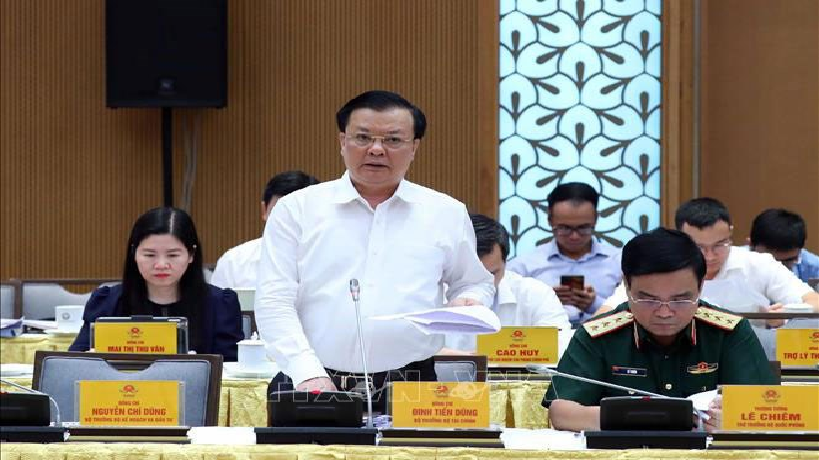 Minister of Finance Dinh Tien Dung spoke at the meeting between the Government and localities on July 2. (Photo: VNA)
Vietnam has spent 4.1 trillion VND (176 million USD) on the fight against COVID-19 and 11.3 trillion VND supporting those affected by the pandemic, Minister of Finance Dinh Tien Dung said on July 2.
Speaking at an online meeting between the Government and localities, Dung said the Ministry of Finance has coordinated with relevant ministries and agencies to issue certain specific mechanisms towards forces in the pandemic combat and quarantined people.
Policies have been devised in support of businesses and residents greatly affected by the epidemic, he added.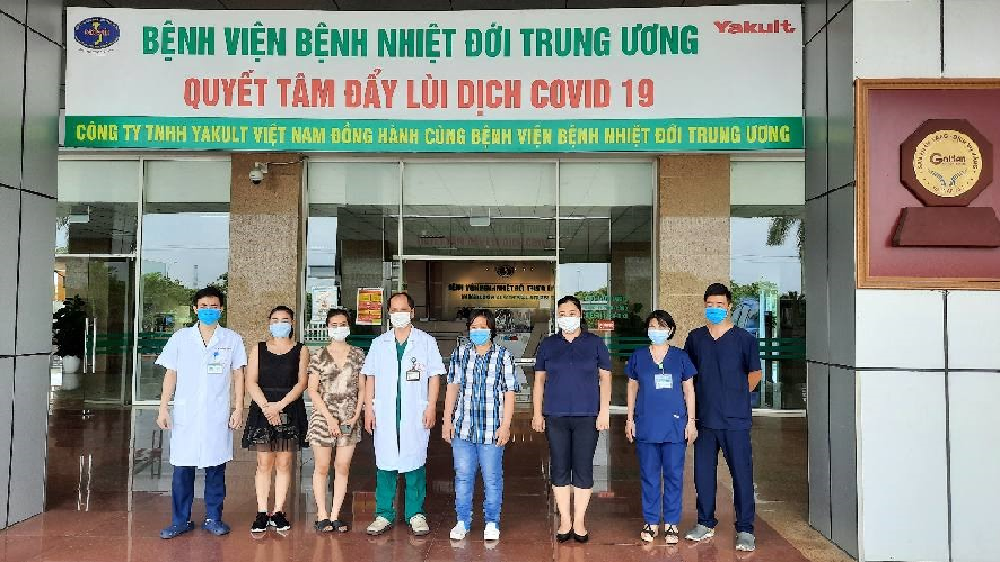 Four more COVID-19 patients discharged from the National Tropical Diseases Hospital on July 2 morning after making full recovery. — Photo courtesy of the hospital
Only five out of 16 major localities reached more than half of the budget collection estimate, comprising provinces: Quang Ninh, Bac Ninh, Dong Nai, Binh Duong and Ba Ria-Vung Tau.The minister reported that State budget collection in the first half of this year completed about 44.22 percent of the estimate, down 11 percent year-on-year, the lowest rate as from 2013.
During the first six months, State budget spending completed 41.8 percent of the estimation, with development investment, 33.1 percent; debt payment, 50.3 percent, and regular spending, 48.2 percent, respectively.
Up to VND 1.66 trillion has been allocated to localities to help them fight the African swine fever, deal with consequences of and restore production post natural disasters like drought and saltwater intrusion.
Some 136,000 tonnes of rice from the national reserve have been sent to localities in these efforts, Dung said.
Although the pandemic is still developing complicatedly globally, the financial sector will make all-out efforts to accomplish budget collection and spending tasks set for 2020 at the highest level, he affirmed.
To that end, Dung urged ministries, agencies and localities to continue studying tax and fee solutions, and further facilitate production and business activities./.
Rosy Huong