Storm Etau kills two people, blows off house roofs in central Vietnam
Storm Etau has left at least two people dead as it made landfall in Vietnam's central region.
Nguyen Thi Nga, 45, from Tam Lanh Commune, Phu Ninh District, Quang Nam Province died as her house was buried by a landslide triggered by torrential downpours. The local authorities dispatched rescue teams soon after the landslide occurred, however, she had died, VNExpress reported.
Truong Van Liem, 57, a resident of Tam Quan Nam ward, Hoai Nhon town, Binh Dinh province died after falling from the roof of his house while he was strengthening it against the storm.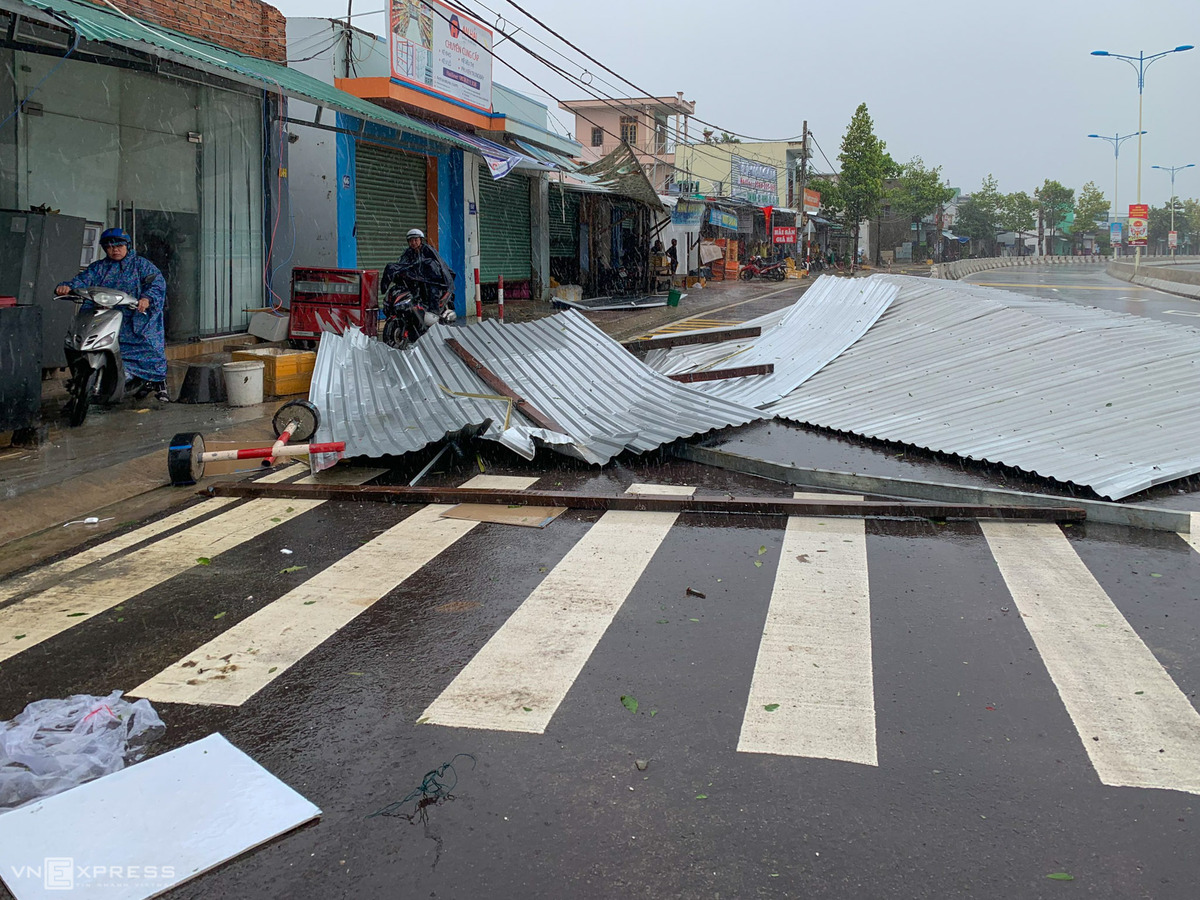 The strong wind blows away the roof of a restaurant in Nha Trang, Khanh Hoa Province. Photo: VNExpress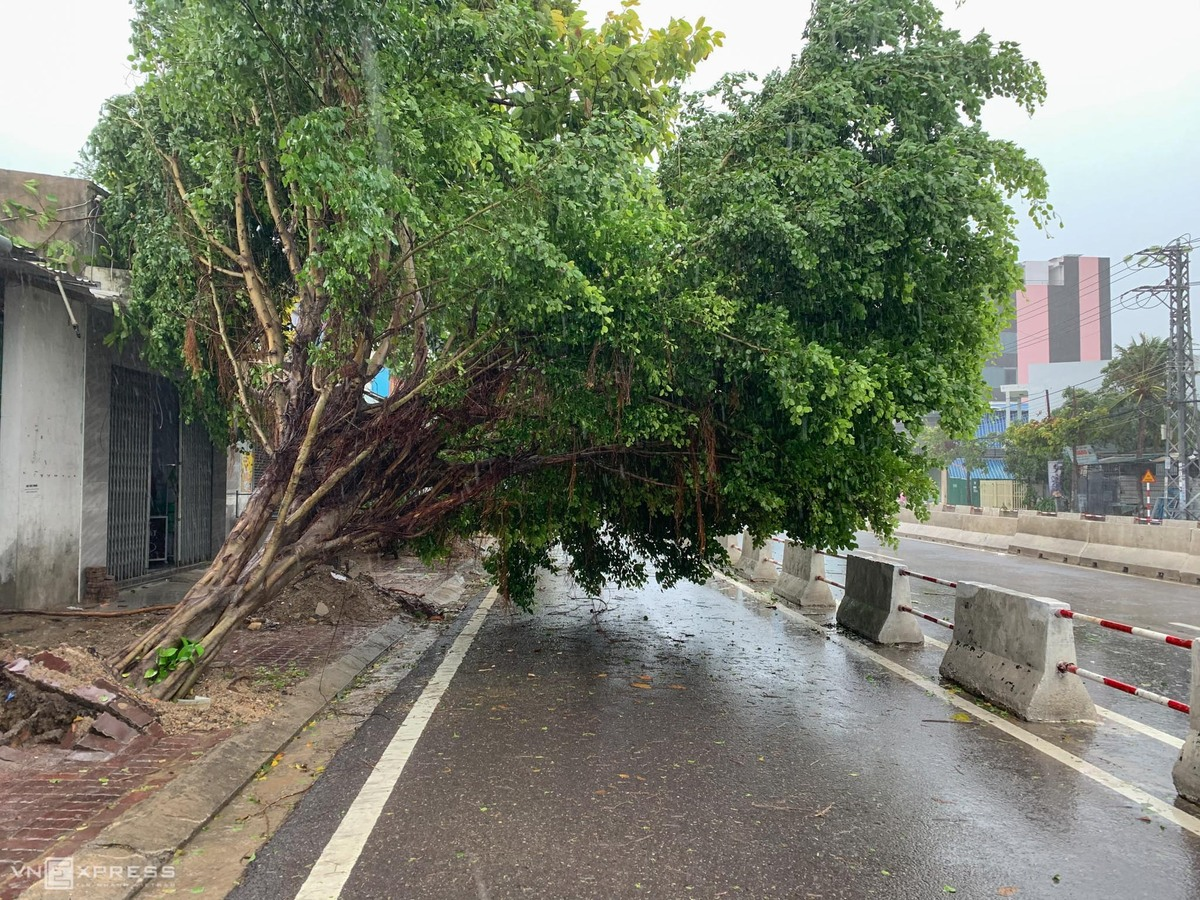 A tree is uprooted Photo: VNExpress
According to the Central Steering Committee for Natural Disaster Prevention and Control, Etau has damaged 31 houses, submerged a section of the North-South railway in Khanh Hoa Province forcing the train to stop its journey.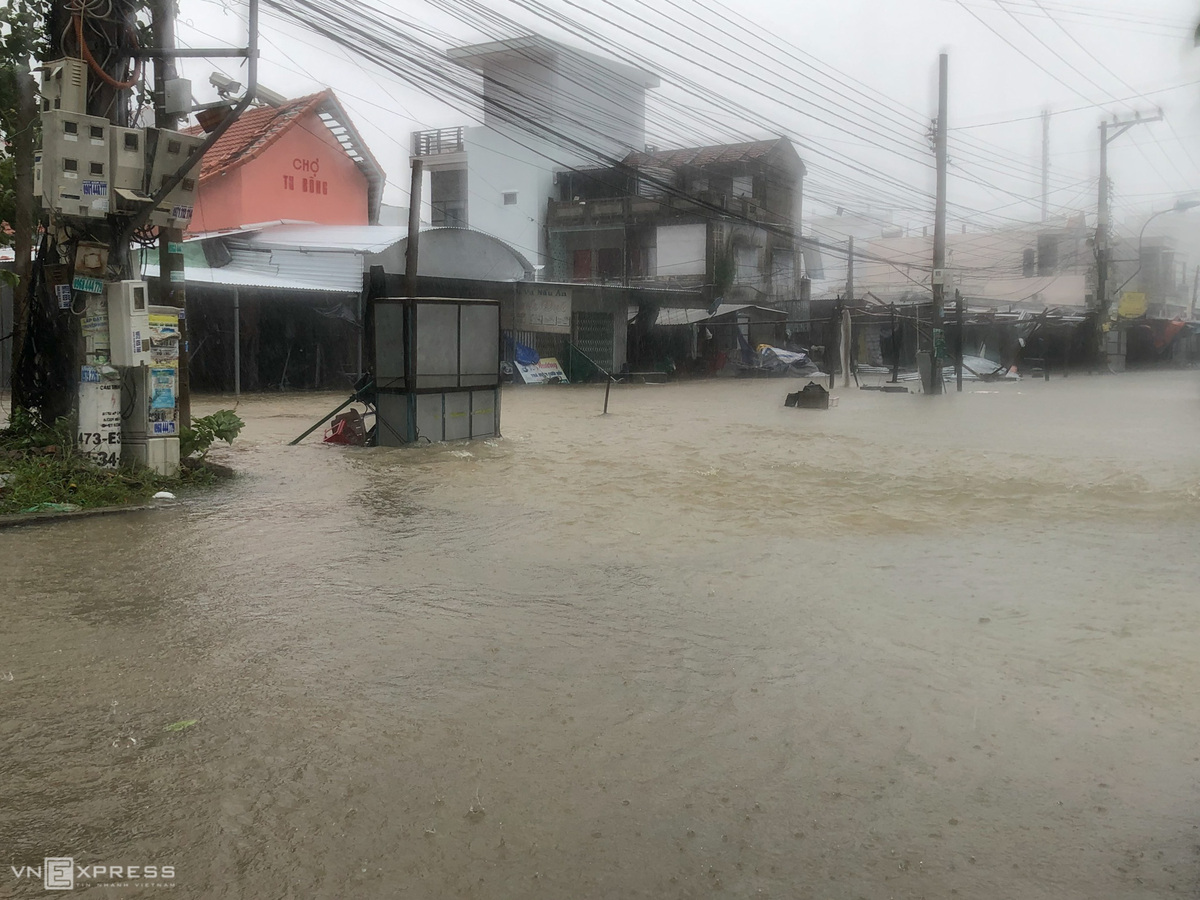 Parts of Van Ninh District, Khanh Hoa Province are inundated underwater. Photo: VNExpress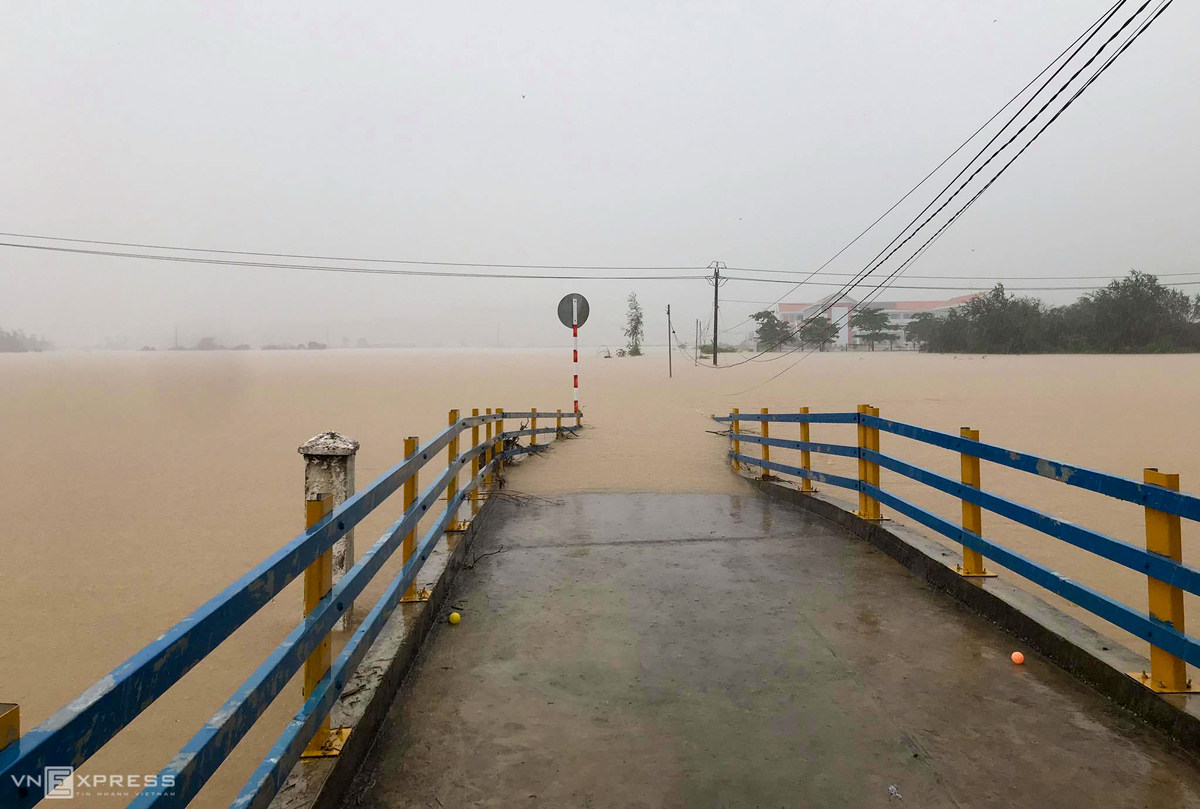 Parts of Van Ninh District, Khanh Hoa Province are inundated underwater. Photo: VNExpress
A part of the National Highway 19C through Xuan Long Commune, Dong Xuan District, Phu Yen Province was also flooded underwater 1m. A fishing vessel sank while anchoring on Khanh Hoa's coast; however, all crew members had taken shelter on land.
Besides, Etau caused widespread power outages in three provinces of Binh Dinh, Phu Yen and Khanh Hoa, impacting over 250,000 people.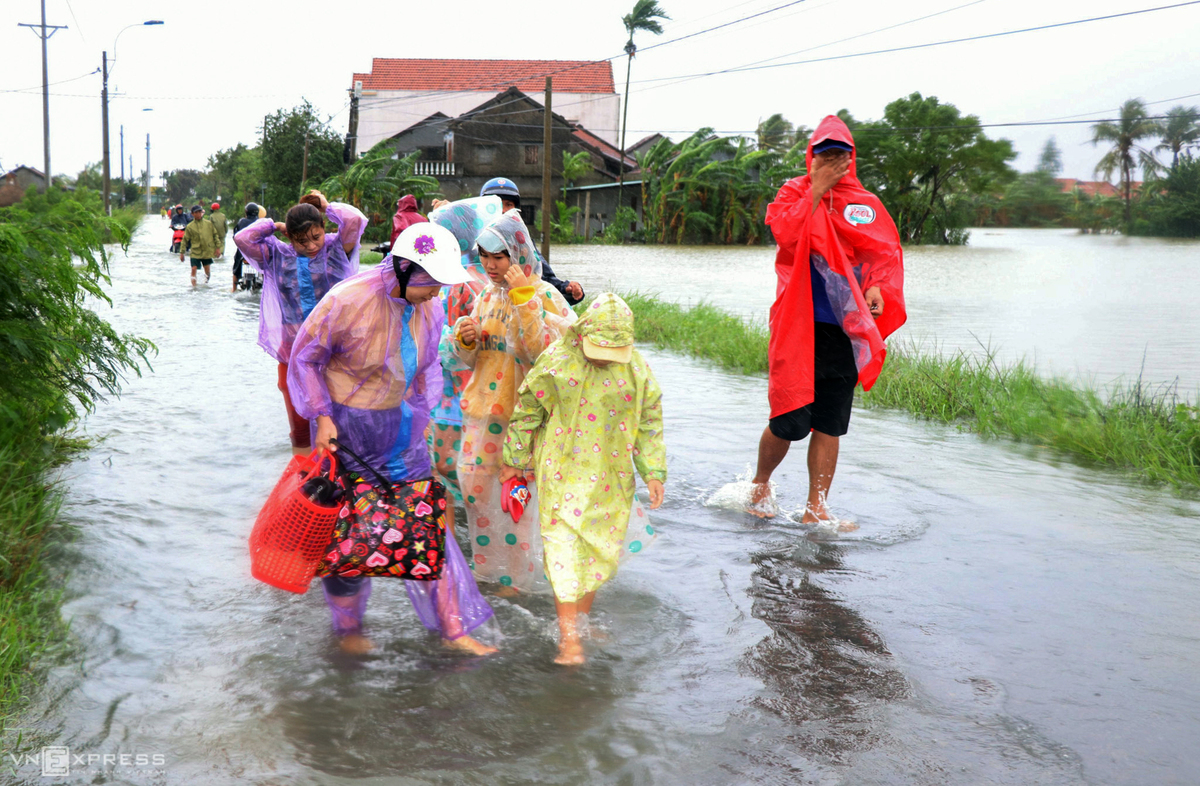 In Hoa My Dong Commune in Phu Yen's Tuy Hoa District. Photo: VNExpress
According to the National Centre of Hydro-Meteorological Forecasting, the provinces from Quang Tri to Khanh Hoa will experience rainfall of 200-400 mm. The water levels on rivers in these areas are rising; in which, the water level on Quang Ngai's Ve river exceeded the highest danger Level 3 by 0.05 m.
Etau is the second storm to hit Vietnam in November. The previous month, the central region suffered four storms and one tropical depression. 159 people were dead and 71 are still reported missing.
Meanwhile, another storm, Vamco has formed off the Philippines' Luzon Island and is expected to enter the Bien Dong Sea (South China Sea) on Thursday.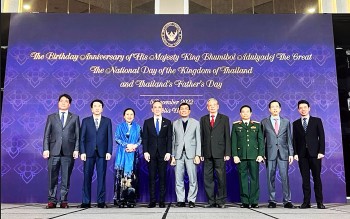 Friendship
The Royal Thai Embassy organises the reception on the occasion of celebration of the Birthday Anniversary of His Majesty King Bhumibol Adulyadej the Great, the National Day of the Kingdom of Thailand and Thailand's Father's Day on 2nd December 2022 in Hanoi.