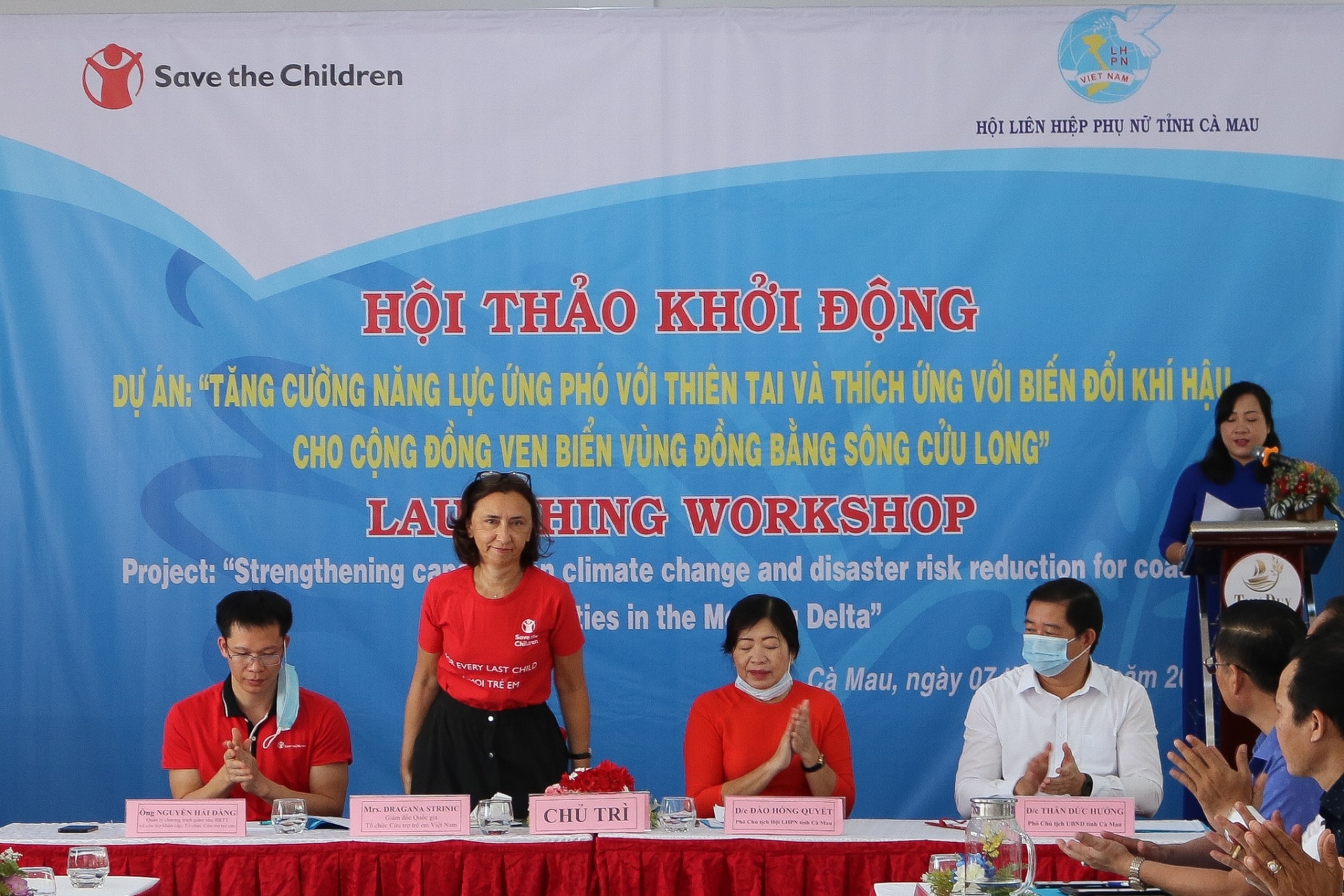 At the launching ceremony. Source: Save the Children Vietnam
On January 7, in collaboration with the Ca Mau Women's Union, Save the Children organized a launching workshop for the project "Strengthening capacity on climate change mitigation and disaster risk reduction and resilience in Ca Mau province."
The project duration is from October 2020 to September 2022 and it will benefit over 11,000 people, including more than 3,000 children, in four communes in Tran Van Thoi and Thoi Binh districts, and eight primary schools of the southernmost province of Ca Mau.
The overall objective of the project is to enhance the resilience of vulnerable communities to the negative impacts of climate change through supporting WASH and livelihood adaptations and application of the Safe School Model. Specifically, the project will increase income of poor and near poor households by 30%, promote meaningful child protection, and increase people's access to clean water, sanitation and promote good hygiene practices.
Dragana Strinic – Country Director of Save the Children – remarked: "Based on successful and proven results of the previous projects, we are looking forward to working together for another two years on the project. We are looking forward to maintaining an effective and positive cooperation to create lasting and sustainable changes for the vulnerable children and their families in the project areas. Hopefully, the learning from the project will help to support other communities in the future."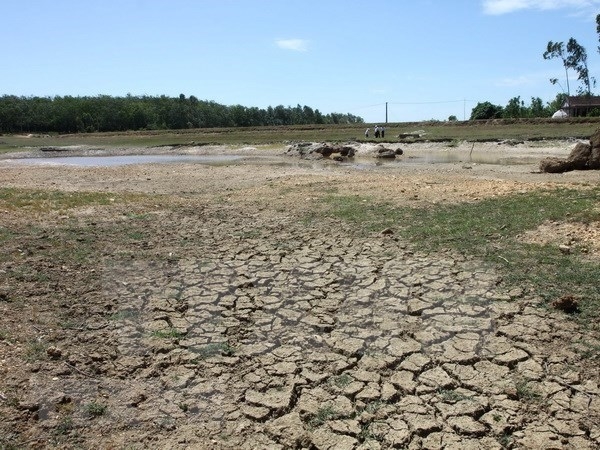 More than 20,800 households faced a lack of fresh water due to drought. Photo: VNA
Drought, rains, inundation and landslides have cost the Mekong Delta province of Ca Mau an estimated over 1 trillion VND (43 million USD) from the outset of the year, according to the provincial steering committee on natural disaster prevention, search and rescue.
More than 20,800 households faced a lack of fresh water due to drought, while 43,583 hectares of forest dried up and carried high risk of forest fire. Heavy rains and thunderstorms damaged 859 houses, 35,638 hectares of rice, over 578 hectares of other crops, 408 hectares of orchards, and more than 20,500 hectares of aquaculture.
Hundreds of kilometres of roads were damaged by inundation caused by torrential rains and high tides, while frequent erosions are taking place along 105 km of the coastline, with the most critical sections of Da Bac drainage- Moi canal and Moi canal- Tieu Dua.
The provincial steering committee has asked the Government to provide financial support for the province to settle consequences of erosion, and the National Committee for Disaster Response and Search and Rescue to help the locality with search and rescue equipment like long-range communication device and power generator, said Chairman of the provincial People's Committee Le Quan./.
Hannah Nguyen