Seafood specialties in Ca Mau – Mantis shrimp
Over the years, dried crusted shrimp has become famous specialty near and far. If many tourists to Ca Mau without enjoying over fresh or dried shrimp cocktail shrimp area then it is unfortunately area.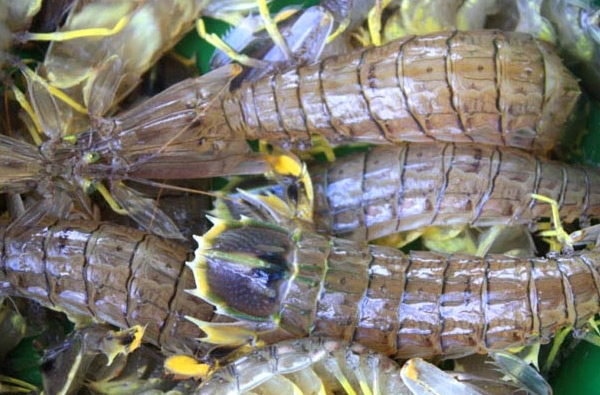 Shrimp have elongated body, the raft gradually towards the tail in the triangle.
Mantis shrimp (Tôm tích) is a special gift from ocean to Ca Mau people and travelers coming to Ca Mau. Mantis shrimp usually lives, resides in a marine environment, unpolluted, sediment-rich, such as deep rivers, coastal. Mantis shrimp is one of the special dishes with high economic value and high nutrient content.
Shrimp have elongated body, the raft gradually towards the tail in the triangle. Fishermen want to catch them right off their boats adjacent waters in the estuary, where the source of fertile alluvial loam, clean cool, moderate salinity. They buried themselves in the mud and sand to hide and hunt. Foods are mostly small fish, microorganisms in these nutrient-rich waters.
It is easy to buy this kind of shrimp at many markets or order mantis shrimp dishes at most of the local restaurants in Ca Mau. However, it is better to come to Song Doc, Da Bac, Khai Long, Dat Mui, Nam Can to enjoy delicious dishes from fresh mantis shrimps which have just been caught from the sea while sightseeing immense forests and sea.
Mantis shrimp after extraction of shelled, cleaned to expose whole looks very good and do not add flour or any other substance. To dry mantis shrimp delicious, sweet and keeps the flavor characteristics need good sunlight exposure.
The simplest and quickest way to eat mantis shrimp is that boiling it, dipping in a mix of salt, ground black pepper, lime juice and eating with aromatic herbs. Other more difficult recipes are steamed mantis shrimp with beer, coconut water or lemongrass, grilled mantis shrimp, stir-fried mantis shrimp with garlic.
Ca Mau is the kingdom of dry foods from fish, seafood, buffalo, beef. They make dry mantis shrimp to store it longer. Grilled dry mantis shrimp is attractively smelling, crunchy and sweet-salty. Dishes from mantis shrimp and dry mantis shrimp pair well with beer/wine. If you have a chance to visit Da Bac, Khai Long beach, Mui Ca Mau – the southernmost point of Vietnam, buy some dry mantis shrimp to bring home./.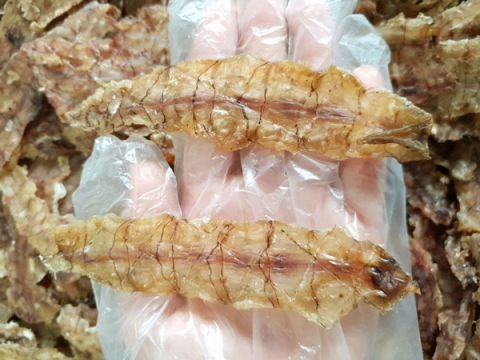 Dry mantis shrimp.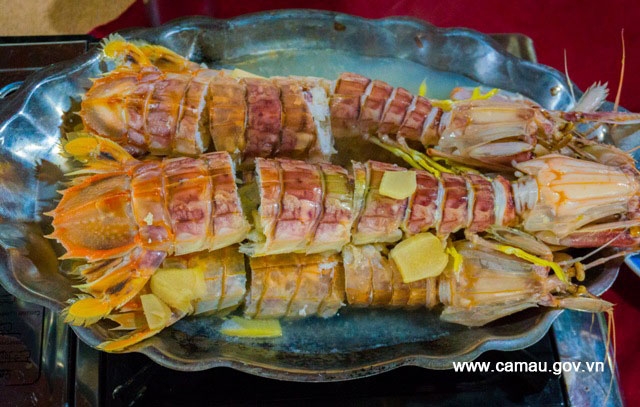 Mantis shrimp eat delicious dry, tough, and has a natural sweet taste when fried or grilled taste.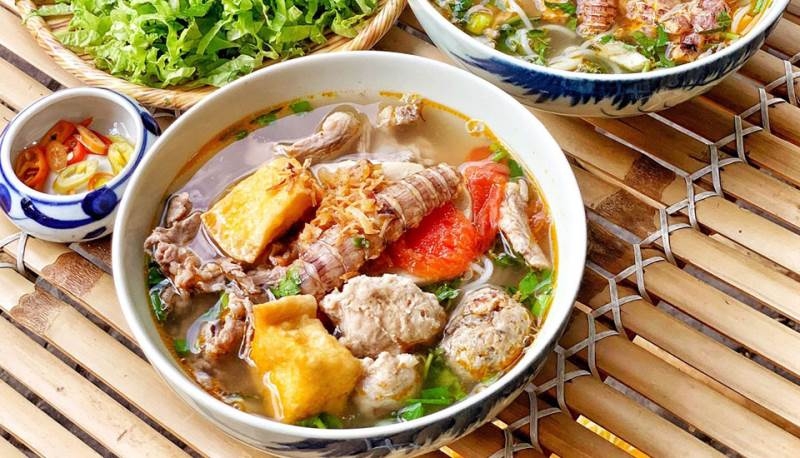 Mantis shrimp rice vermicelli noodles.