Strengthening Epidemic Prevention Between Chinese and Vietnamese Localities
The gift demonstrates the continuous cooperation and mutual support between Vietnamese and Chinese localities.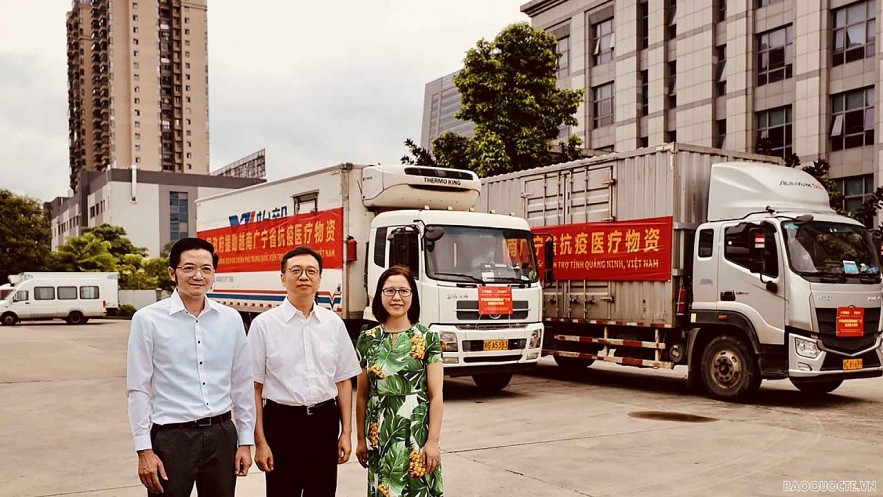 Consul General Do Nam Trung and leaders of Guangxi Department of Foreign Affairs, Sinopharm Group Guangxi Branch. (Photo: TG&VN)
A ceremony was held by the government of Zhuang Autonomous Region, Guangxi, China to receive anti-Covid gifts from Vietnamese localities in Nanning City, Guangxi, China, on July 6.
According to Do Nam Trung Consul General of Vietnam in Nanning, the gift was worth CNY 4.8 million (over VND 16 billion), including PCR testing machines and items for Covid-19 screening.
Previously, Guangxi has donated medical equipment to Vietnamese localities in the name of the Party Committee, the government of the Autonomous Region, or authorized by the Chinese Government and the Ministry of Commerce of China.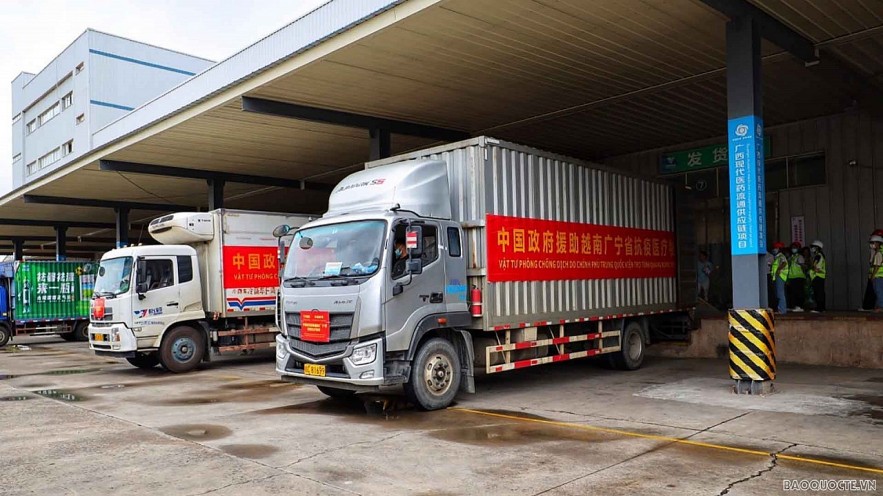 The number of medical equipment and supplies that Guangxi donated to Vietnamese localities this time mainly includes machines and PCR test items for Covid-19 screening. (Photo: TG&VN)
The most notable of which was a pack of vaccines and equipment worth CNY 62.55 million (USD 9.7 million), given to Vietnam in October 2021, including 800,000 doses of Sinopharm's Verocell vaccine, one set of ECMO ventilators, and many other medical equipment and supplies. This is Guangxi's largest foreign aid shipment, showing the affection of the Party Committee, government and people of Guangxi towards the Party Committee, government and people of Vietnam.
Recently, both sides have cooperated in preventing cross-border transmission of the pandemic, ensuring the smooth and stable maintenance of the supply chain of goods across border gates.
The Consulate General has mobilized departments and businesses in the area to support Vietnamese localities to combat the pandemic.
The Guangxi Zhuang Autonomous Region has been identified as the "frontline" in enhancing cooperation with ASEAN, including Vietnam by the Chinese Government.
In 2021, the total trade turnover between Guangxi and Vietnam reached CNY 200.39 billion (USD 31.3 billion), marking an increase of 13.7% year on year. Of which, Guangxi exported CNY 142.56 billion (USD 22.3 billion), up 6.1% and imported CNY 57.82 billion yuan (USD 9.03 billion), up 38.1%.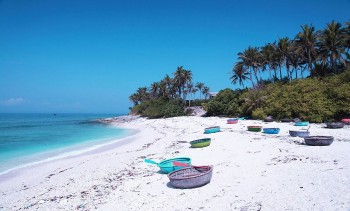 Travel
With more than 2000 miles of coastline, Vietnam brims with secluded coves, white sands, and waters fit for snorkeling. Crystal blue water, sandy beach, and bright sunshine, Vung Tau, and Nha Trang are voted among the most beautiful beaches by TikTok users.