Suez Canal Crisis: The full 'worm moon' helped break the lojam
The "worm moon" on Sunday - a piece of celestial luck made it easier for engineers to successfully refloat the giant container ship that blocked the Suez Canal for almost a week.
Container ship freed in Suez Canal (Photo: CNN)
Sunday's so-called full "Worm moon" led to a high spring tide -- about 18 inches (46 centimeters) above normal -- on Monday, which eased the process of straightening out and dislodging the ship, according to NASA.
Spring tides have nothing to do with the season; it's a historical term for when tides "spring forth" during new and full moons, according to the National Ocean Service, according to CNN.
This will be the year's first supermoon, meaning the moon is slightly closer to Earth and therefore appears bigger and brighter in the sky. The Worm supermoon is the fourth brightest moon of 2021, according to Earth Sky.
In the Hindu month of Phalguna, this month's moon marks the Holi Festival, according to NASA, which celebrates the beginning of spring.
The Native American tribes in the South call the March full moon the Worm moon because of the earthworm casts, soil that the worms digest, become visible as the ground thaws.
Other Native American tribes have different names for the full moon in March that still relate to animals, according to the Western Washington University Planetarium website.
The Algonquin tribe northeast of the Great Lakes call the March full moon "namossack kesos" or "catching fish." In the northern plains of Canada, the Cree tribe call it "migisupizum" or "Eagle moon."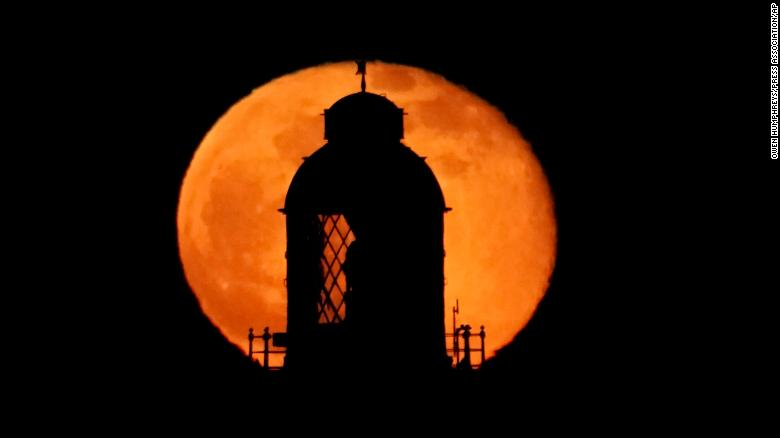 The Worm moon will peak Sunday afternoon and is the fourth closest supermoon of 2021. (Photo: CNN)
While there are 12 to 13 full moons in a year, only six to eight are associated with a tide high enough to do what was done on Monday -- because the moon is closest to Earth during those full moons, said CNN meteorologist Judson Jones.
"It is not uncommon for these tides to be a foot higher than other high tides during the year when the moon is further from the Earth," Jones said. "It is no doubt that these high tides were part of the strategy for dislodging such a massive ship."
Suez Canal reopens after giant stranded ship is freed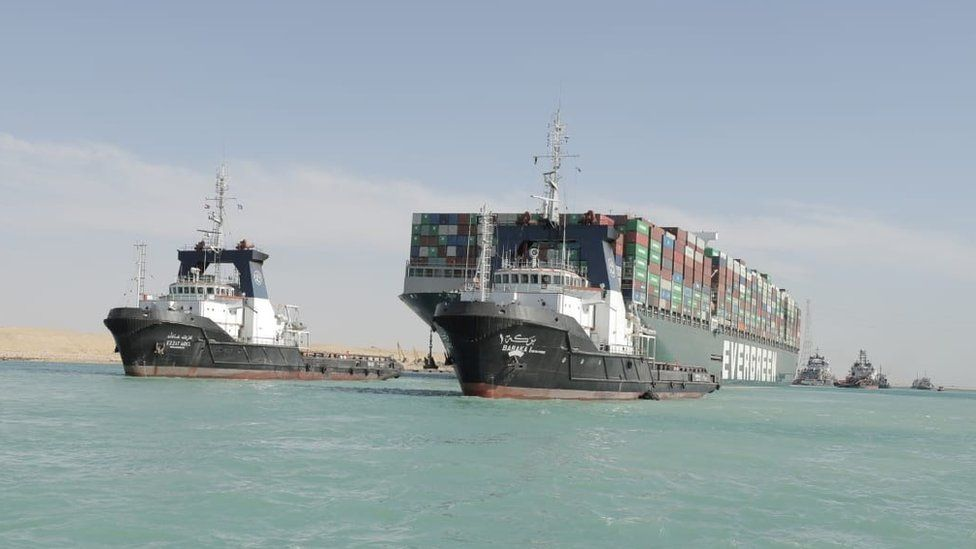 The Ever Given on the move on Monday (Photo: Reuters)
Traffic has resumed in Egypt's Suez Canal after a stranded container ship blocking it for nearly a week was finally freed by salvage crews.
Tug boats honked their horns in celebration as the 400m-long (1,300ft) Ever Given was dislodged on Monday with the help of dredgers, according to BBC.
Hundreds of ships are waiting to pass through the canal which links the Mediterranean to the Red Sea.
It is one of the world's busiest trade routes.
Peter Berdowski, CEO of Dutch salvage company Boskalis, said the Ever Given had been refloated at 15:05 (13:05 GMT) on Monday, "thereby making free passage through the Suez Canal possible again".
Egyptian officials say the backlog of ships waiting to transit through should be cleared in around three days, but experts believe the knock-on effect on global shipping could take weeks or even months to resolve.
A marine source told Reuters news agency on Monday evening that ships were travelling southwards towards the Red Sea while canal services provider Leth Agencies said vessels had resumed transit from the Great Bitter Lake.
Some ships have already left the region, preferring to take an alternative, longer route around the southern tip of Africa.
Inevitably, cargoes will be reaching their destination much later than planned. There may be congestion when they arrive in port, while future sailing schedules have been thrown into disarray,
The cost of shipping goods to Europe is expected to rise as a result, BBC Business Correspondent Theo Leggett reports.
Shipping group Maersk said the "ripple effects on global capacity and equipment" were significant.
"There'll be an investigation, clearly, because this has had such a big impact and exactly what's happened here, I think, will be debated for some time," Marcus Baker, global head of marine and cargo at Marsh Inc, told Reuters.
"What do we do going forward to ensure it doesn't happen again? Again, I would leave that to the competent authorities that are in Egypt to decide how they want to make sure that traffic transits safely through the canal because, look, it's in their interest to do that."
The cargo ship will now undergo a full inspection at the Great Bitter Lake, the vessel's technical managers, Bernhard Schulte Shipmanagement, said.
It said there had been no reports of pollution or cargo damage, and initial investigations had ruled out any mechanical or engine failure as a cause of the grounding last week.
The ship's Indian crew of 25 remaining aboard the vessel are safe and in good health, BSM said, adding: "Their hard work and tireless professionalism are greatly appreciated."
The ship's containers are carrying a huge variety of items and the insured value of the cargo is believed to amount to hundreds of millions of dollars.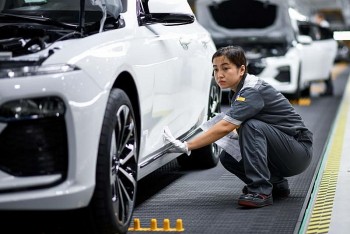 Economy
VinFast automaker will begin taking pre-orders for its VF e35 and e36 electric SUVs in the United States in the first half of 2022, with deliveries expected by the end of the year, said Global Chief Executive Michael Lohscheller.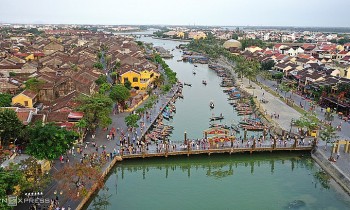 National
Vietnam News Today (October 16): Hanoi to host Vietnam-Singapore forum for senior energy industry leaders; Localities remove quarantine, testing regulations for tourists; "Living safely with Covid-19" requires flexible and effective adaptation; Vietnamese university listed in Times Higher Education's ranking by subjects.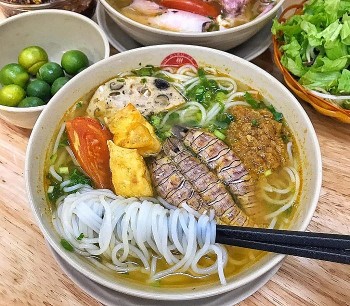 Travel
Not only famous for its beautiful landscape and cultural spots, Quang Ninh is also a favourite destination for food lovers for its diverse and impressive cuisine.