Summer snack: Vietnamese transparent shrimp & pork dumplings
Banh Bot Loc (Vietnamese transparent shrimp & pork dumplings) is a small, chewy, translucent pork and shrimp dumpling, generally eaten as a snack in Vietnam. This Vietnamese snack is a good side dish in hot summer.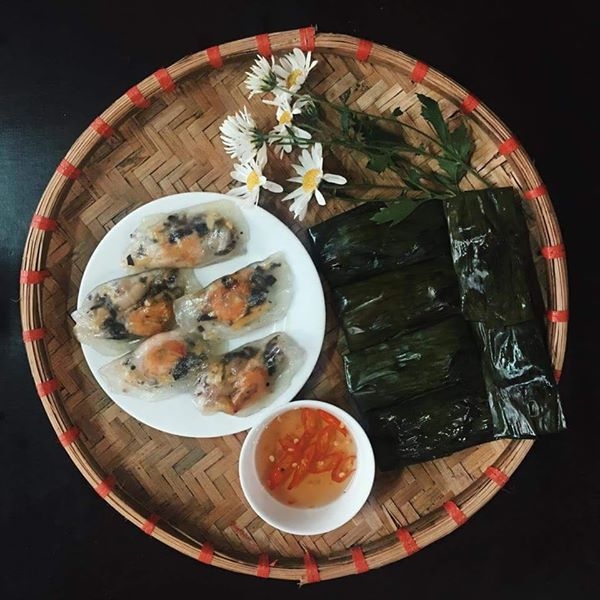 Vietnamese transparent dumplings or "bánh bột lọc" is a specialty of the central region of Vietnam, specifically Hue and Da Nang.
Shrimp and Pork Dumplings is one of amazing Vietnamese food recipes. This Vietnamese snack food originated from Central Vietnam in the city of Hue. However, it becomes more popular now. This cake is covered in banana leaves. It stuffing is shrimps and braised pork. Using with chili sauce will bring a stunning flavor in your mouth. Do not miss this dish when you have a chance to visit Vietnam, especially in Hue City.
Banh bot loc which is a central Vietnamese specialty made of tapoica flour which becomes clear and translucent when cooked. While the shrimp and pork filling in these dumplings are similar to many Asian dumplings, what sets this apart is its characteristic chewiness. While it shouldn't be jaw-numbing, the chewy and sticky consistency is a textural delight that you will love.
Banh bot loc can either be steamed or boiled and wrapped with or without banana leaf. With the banana leaf wrapping, it is called banh bot loc la, meaning "clear shrimp pork dumpling with banana leaves." The banana leaf certainly adds a nice aroma to it, but is certainly more time consuming and requires a totally different method of preparation compared to without banana leaf.
The pork-and-shrimp-filled dumpling is wrapped in a small piece of banana leaf, steamed in large batches and served with a side of sweet chili dipping sauce.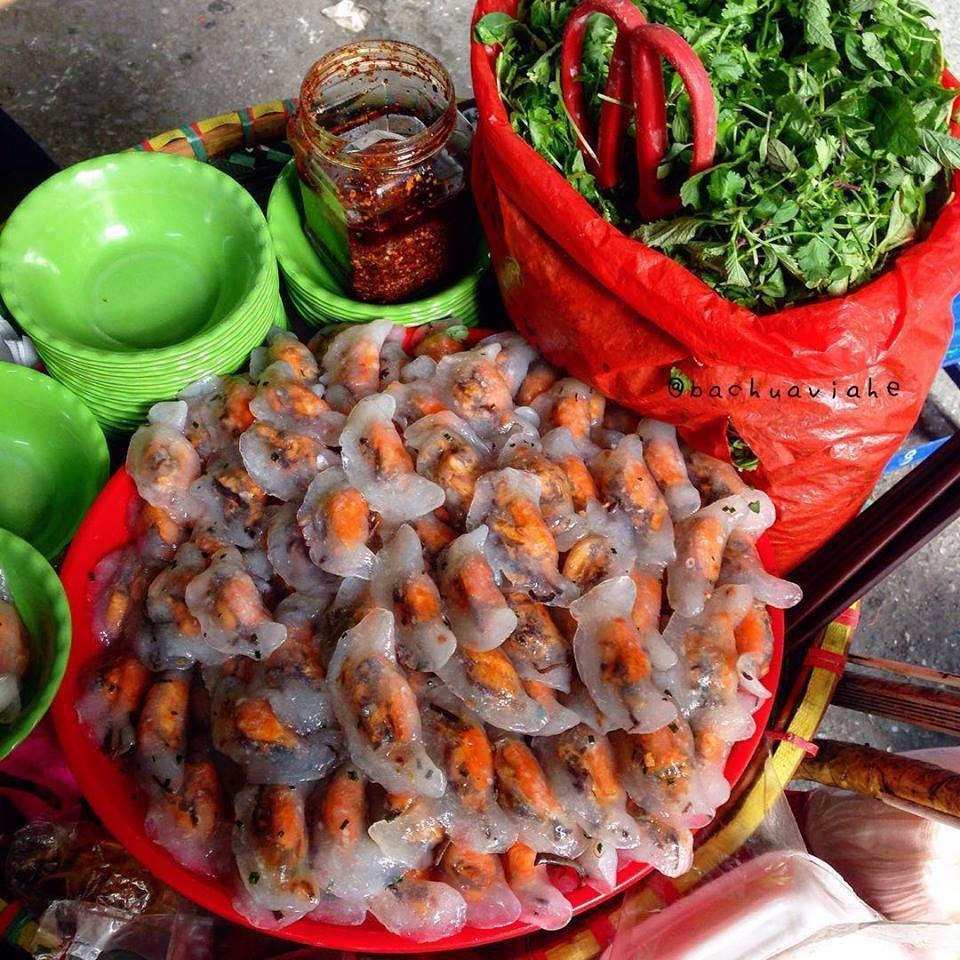 For those who have never been to Vietnam, some of the best foods are not in restaurants, but at food stalls in markets or make shift restaurants along the street.
Without the banana leaf wrapping, it is called banh bot loc tran, meaning "clear flour cake bare." The filling is traditionally a whole grilled shrimp with the shell on and a slice of pork belly, but variations have had the filling be shrimp without the shell, no pork belly, ground pork, mushrooms, and onions. In addition to tapioca flour, corn starch and rice flour have also been known to be added in the making the translucent wrapper.
Savory and sweet shrimp and pork encased in a translucent and chewy dumpling skin make these some of the best dumplings around. A popular snack food, these scrumptious banh bot loc are completely addicting. The combination of chewy and slippery dumpling skin filled with flavorful meat morsels and then dipped in a sweet fish sauce dipping sauce will have your taste buds jumping for joy!
Some prefer a leaner pork but you can free to substitute with pork belly. Chicken thighs are also a tasty alternative to pork. Optionally, skip the meat altogether and just use a whole shrimp./.