Surreal "Wedding Cake" Photo Spot in Son Doong Cave
Take an epic first step in your journey as a married couple with this romantic adventure.
Son Doong, belonging to the system of Phong Nha – Ke Bang caves and grottos, is located at Son Trach Commune, Bo Trach District, Quang Binh Province, Vietnam.
This world-famous cave can be your destination for a one-of-a-lifetime wedding photoshoot. These are some of the couples and individuals, both locals and foreigners who has been to this incredible portrait location.
You and your soon-to-be spouse might be a little overwhelmed stepping in the world's largest natural cave but I assure you that the end result will be a dream come true.
In 2020, Vu and Ly from Vietnam were the first couple to have their wedding photos in Son Doong cave.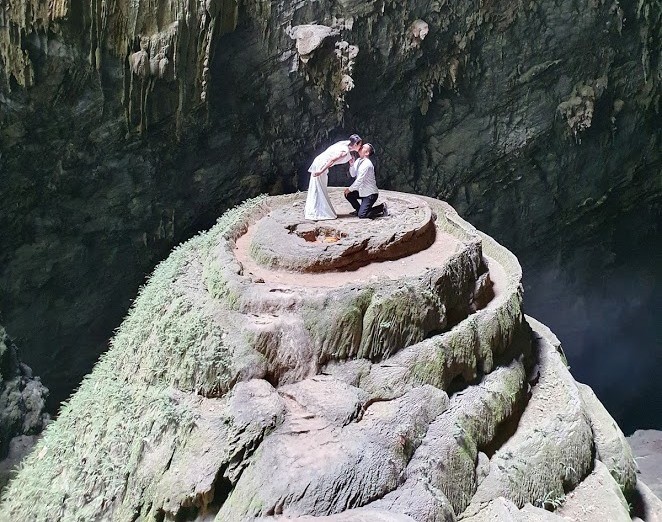 Photo: Thanh Nien Online
Sharing about having the wedding photos taken at such a special location, Vu said: "We know that there are many beautiful places to take pictures in the cave, so we also discussed to see if there are any special clothes to save memories. Since the previous wedding studio photography plan had to be canceled, we discussed bringing a wedding dress so it is great to take a picture in the world's largest natural cave in a special place like a "wedding cake" stalactite block. We took pictures posing like a couple doll placed on top of a wedding cake."
Son Doong Cave, which has its own ecosystem, has forests, white sand and rugged terrain, making it difficult to take pictures. Hence, the couple have researched how to bring clothes, camera stands, and equipment along during long journeys.
With its phenomenal magnificence and the enormous size, the cave is always an aspiration of numerous travelers in the world and many share the idea for a special photoshoot.
There are other locations undoubtedly make stunning portraits but what make this spot stands out is its shape. Let your imagination goes wild and picture a wedding cake with many layers. On top of a wedding cake, there is usually two dolls representing the bride and the groom.
In Son Doong, couples call this spot "The wedding cake" for that very reason. Even if you do not take wedding photos on top of the block, you still can create magnificent pictures.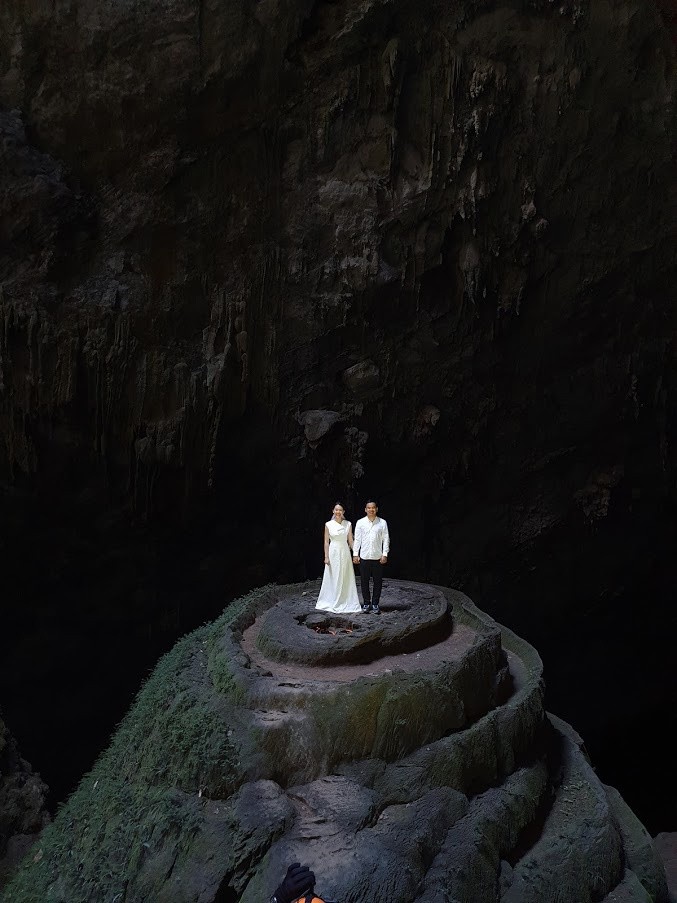 The couple recreated two dolls representing the bride and the groom usually placed top of a wedding cake. Photo: Thanh Nien Online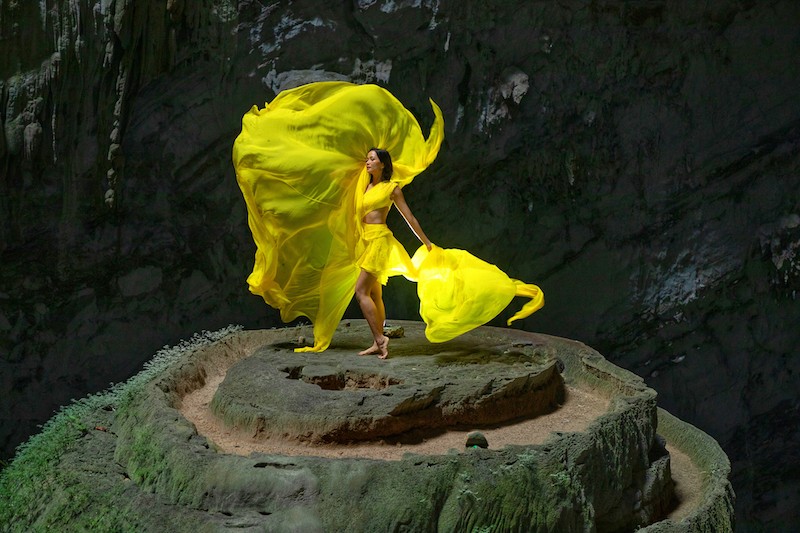 Miss Universe Vietnam H'Hen Nie with a vibrant gown on top of the wedding cake. Photo: VnExpress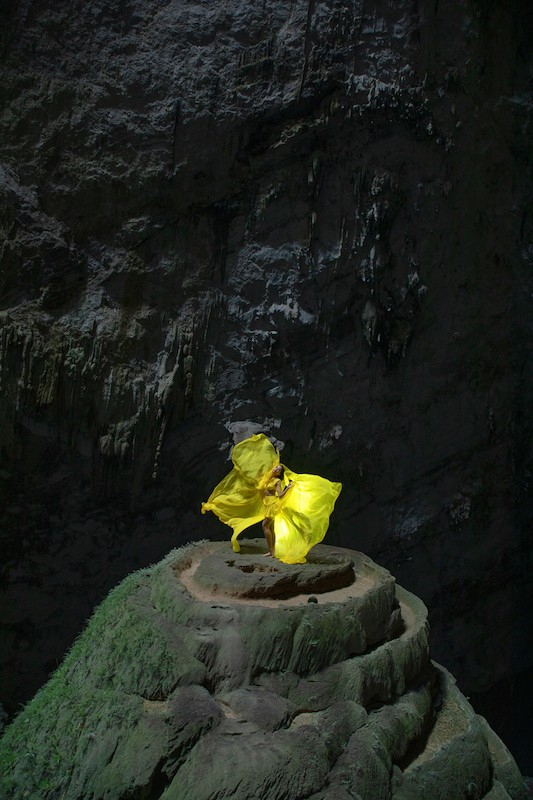 The spot offered endless possibilities for photograph. Photo: VnExpress
The most important element in creating epic images is being with the person you love, the Vu - Ly couple confirmed.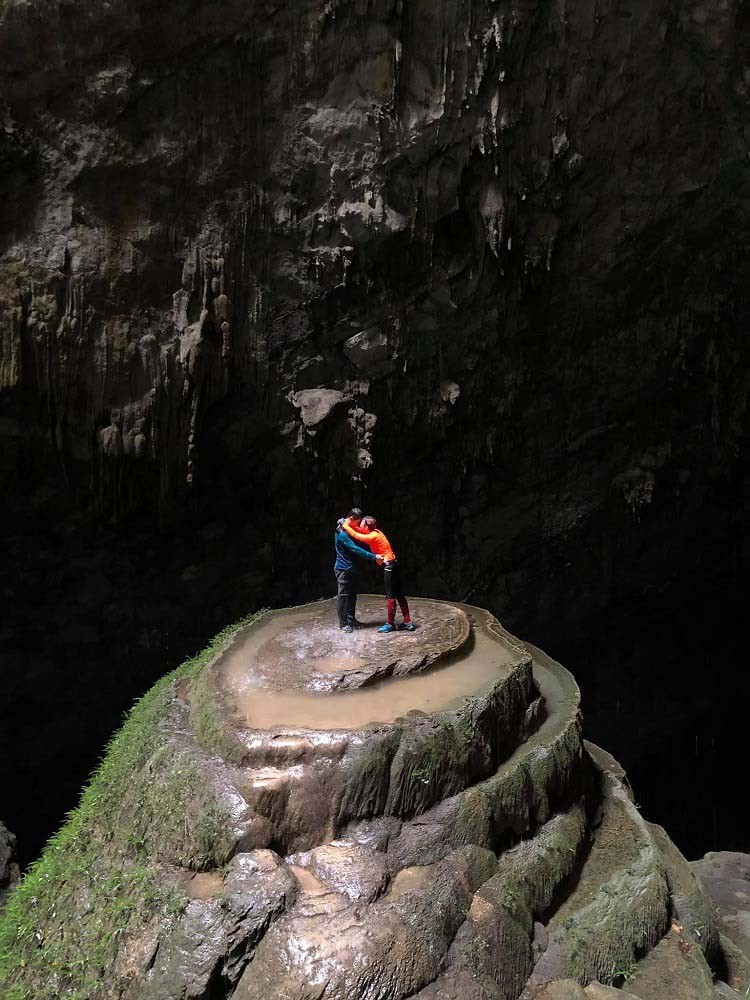 Photo: 123didulich
Chances are you travel to Son Doong in a group. That is even more fabulous because the space is big enough for 4-5 people to pose on. Explorers also favored this spot for a solo shot because of its unique shape, making one feel like a lord looking down the land he/she conquered.
Photo: John Spies/ Barcroft Media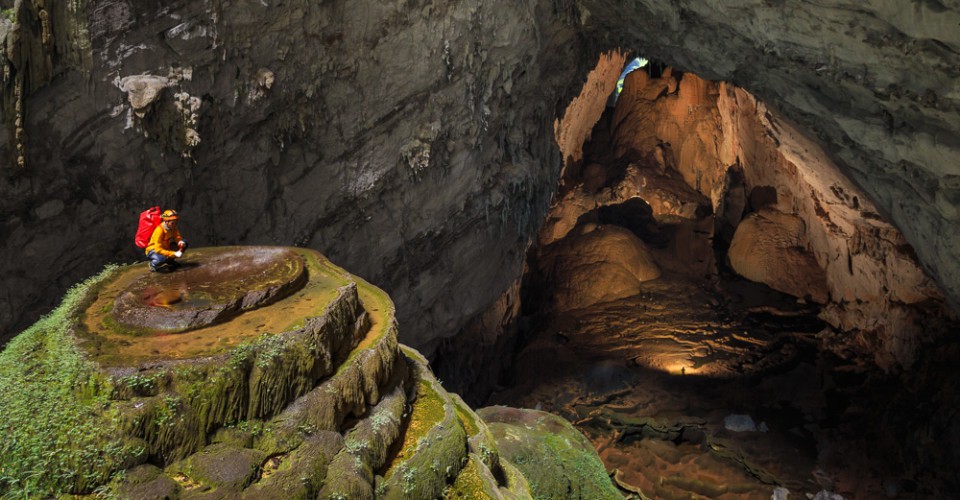 Photo: National Geography
Interesting Facts About Son Doong Cave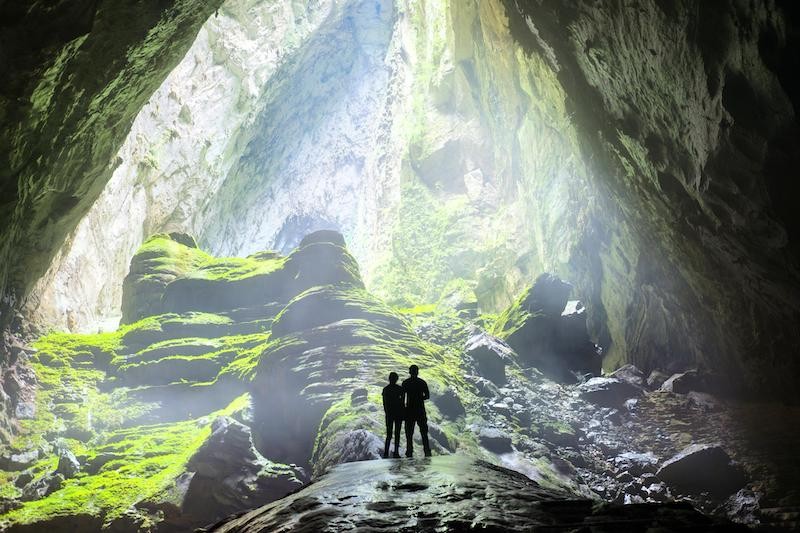 Son Doong is known by a variety of biological landscape. Photo. Trip.vn
The Son Doong cave was discovered accidentally by a local farmer.
Its size is large enough to house an entire New York City block or an airport.
Not only is the cave famous for its enormous size, but also a rich diversity of flora and fauna. Many people considered Son Doong Cave the home to "the Garden of Eden" in honor of the site's natural beauty.
What is your favorite wedding photoshoot location?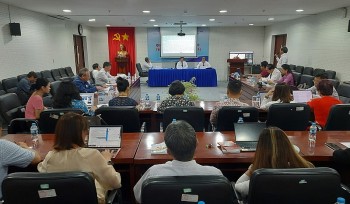 Friendship
The Vietnam - India Friendship Association's Ho Chi Minh City branch, the Ho Chi Minh City Union of Friendship Organizations (HUFO) and the Southern Institute of Social Sciences on March 21 held a scientific seminar themed "Vietnam - India relationship: tradition and present".