Sustainable lotus cultivation increases in Thua Thien Hue
Thua Thien Hue province selects high-quality lotus varieties to increase planting productivity
Harvesting lotus in Quang Loi commune, Quang Dien district, Thua Thien Hue. Photo: VNA
Thua Thien Hue, a province in the north central coast of Vietnam, is going all out out ensure the diverse conservation and production of its many lotus varieties through a new research program.
The People's Committee of Thua Thien-Hue is collaborating with the Vietnam Academy of Agriculture and Hue University of Agriculture and Forestry to research the development of Hue lotus gene resources by employing a tissue culture method.
This project aims to sustainably develop lotus cultivation, as well as increase economic efficiency and income for people planting lotus in the province.
Thua Thien Hue focuses on selecting high-quality and productive lotus varieties to increase yield in association with the conservation and exploitation of Hue lotus seed sources.
The province is also encouraging lotus growers to produce and consume products from lotus, as well as connect with supermarkets and tourist attractions, aiming to build the "Sen Hue" trademark.
In recent years, people in Thua Thien Hue have converted inefficient rice-growing land to lotus cultivation, with about 650 hectares, adding value to the land.
In Phong Dien district, the lotus growing area is currently expanding to about 355 hectares, concentrated in Phong Hien, Phong An, Phong Thu, Phong Hoa, Phong Chuong communes, and Phong Dien town.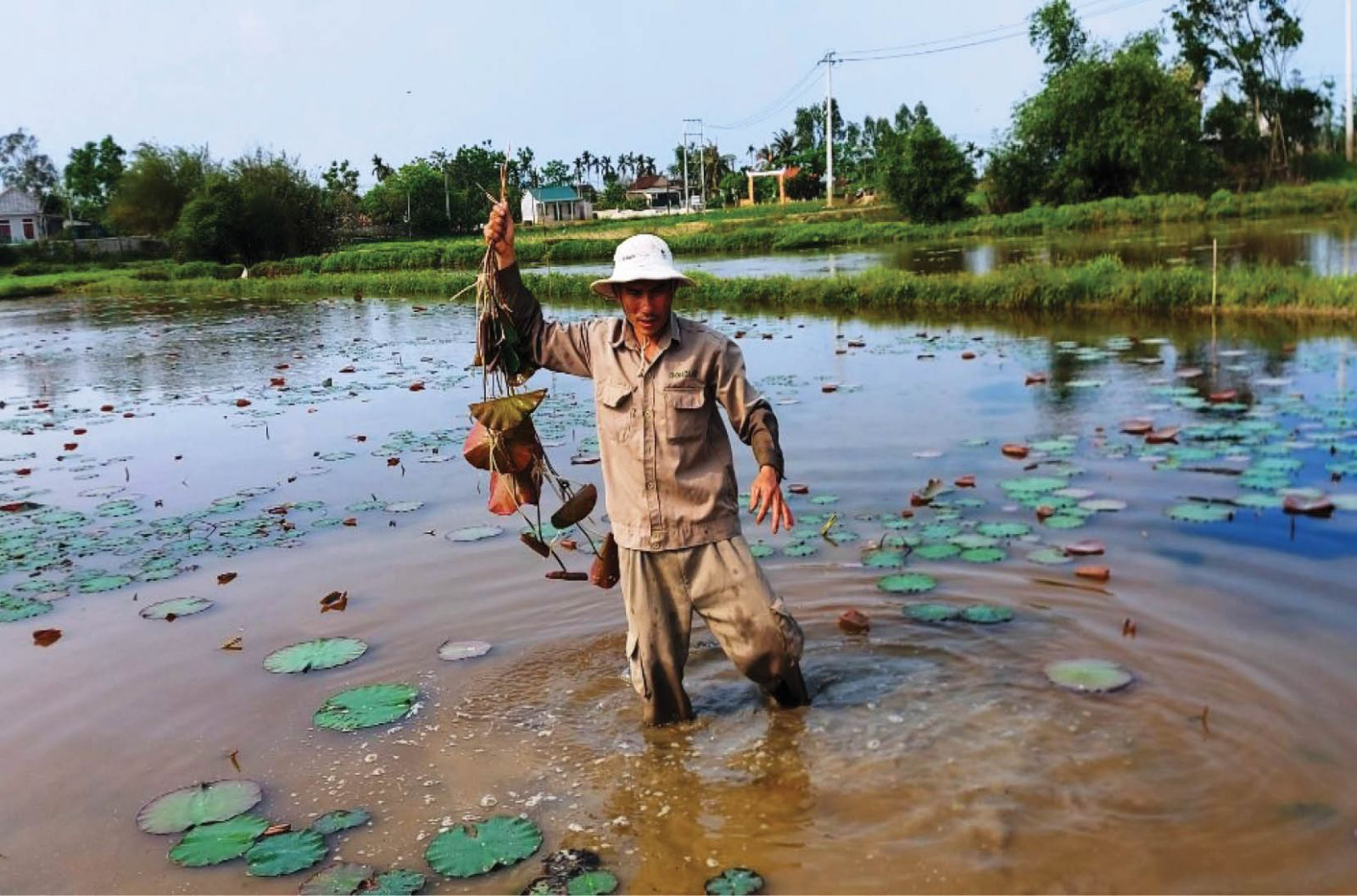 Farmers harvest lotus seeds. Photo: baothuathienhue
Tran Huu Dao's family, in Quang An commune, decided to convert to lotus cultivation in 2018, on an area of more than 1 hectare of low-lying land that was inefficient for rice cultivation.
According to Dao, lotus is planted from February and harvested from June to August. It is not yet time to harvest the main crop, but thanks to favorable weather conditions, the yield is estimated at 4 tons/hectare.
Lotus has the advantage of being easy to grow, adapting to low-lying, waterlogged areas, requiring little investment and care, but with a stable yield and easy-to-sell products, traders come to the garden to buy, so profits are high.
With the current price of fresh lotus seeds at VND 40,000 per kilogram, it is estimated that his family will profit more than VND 100 million during this year's lotus crop.
In Quang Dien, there are about 60 hectares of lotus flowers, with more than 200 households participating, mainly in Sia town, Quang Vinh, Quang Loi and Quang An communes.
Le Van Thien, vice chairman of the Farmers' Association of Quang Dien district, said that this year's lotus crop was good and well-priced. It is estimated that fresh unpeeled lotus seeds cost will cost VND 40,000 per kilogram, while finished lotus products cost around 80,000 per kilogram. Lotus cultivation improves the lives of householders while creating jobs for local workers.
The association plans to coordinate with local authorities and functional sectors to encourage people to take advantage of abandoned wate-surface and low-lying areas to grow lotus to increase their income.
It will promote the establishment of cooperative groups and professional associations to stabilize the output for local lotus products, as well as mobilize people to test and develop Hue specialty lotus varieties.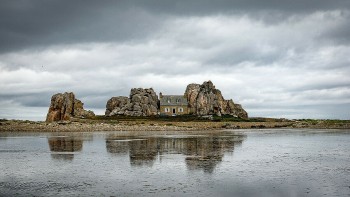 Travel
In a quiet little village of Plougrescant, France, tourists can visit this quirky and extraodrinary Castel Meur, also known as "The House Between The Rocks", which has become an attraction for many years.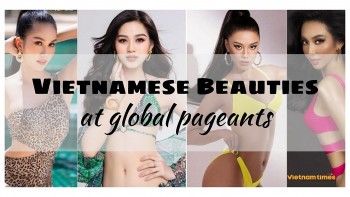 Handbook
Do Thi Ha, Pham Ngoc Phuong Anh, Nguyen Thuc Thuy Tien and Nguyen Huynh Kim Duyen set to vie for global beauty pageants.
World
In the outskirt of Poland, there is a pretty rural village that is called "The painted village" for its amazing and unique tradition of painting their homes inside and out with colorful floral patterns, making this place the most photogenic spot.