Blooming lotus flowers color the charming city of Hue
Lotus is at its full bloom at this time of the year, adding a romantic touch to the already charming Hue city.
Lotus flowers play an important role and remain a special position in Vietnamese spirit and culture. Contemplating lotus flowers, we can see images of Vietnamese people.
The flowers have long been associated with Hue, ingrained in Hue locals' hearts, and can be easily found in the city's ancient architecture, cuisine and culture. Thus, one can catch sight of lotus in every step they take, from lotuses in lakes and ponds to the Hue royal palace. The flowers' fragrance is not any less alluring, deserves it the title national flower of Vietnam.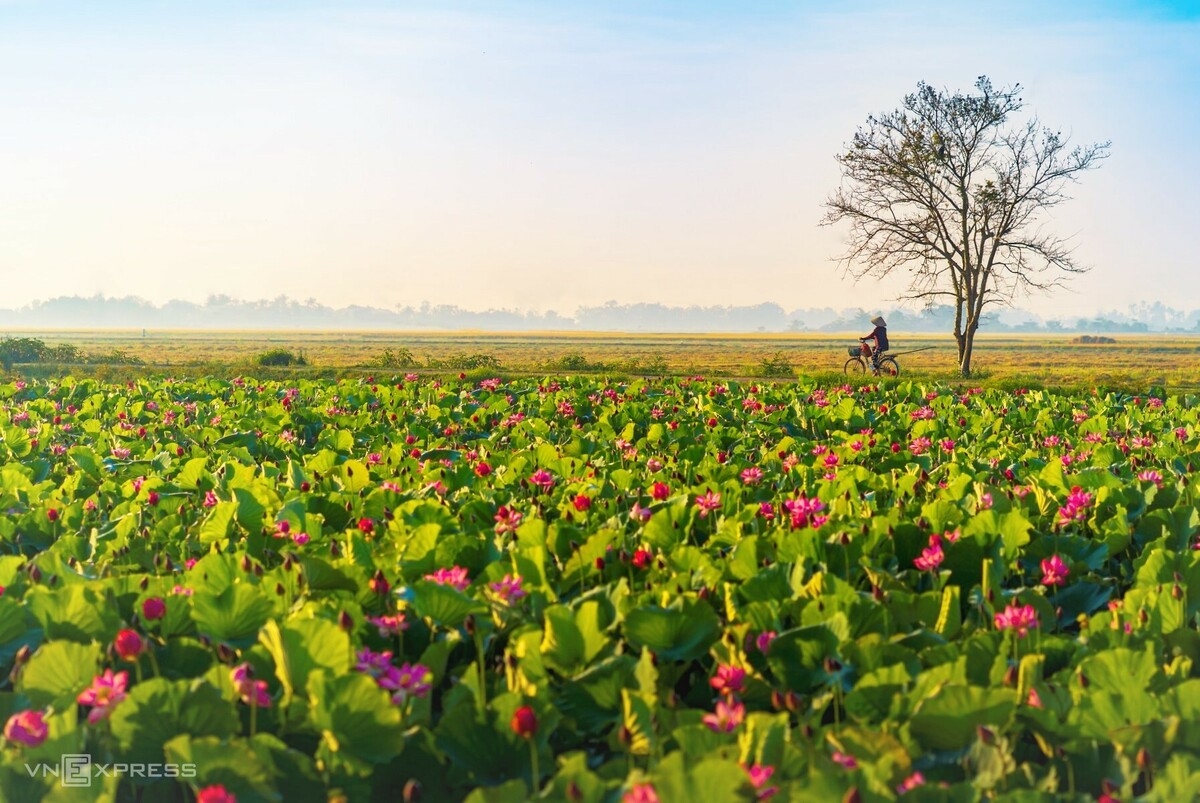 (Photo: VNE)
Pink lotus flowers dot the green carpet of La Chu village, Huong Tra town, which is 12 km from the center of Hue.
Young photographer Kelvin Long, 27 years old, has a fond affinity towards the central city, as well as its gorgeousness in the lotus-blooming season.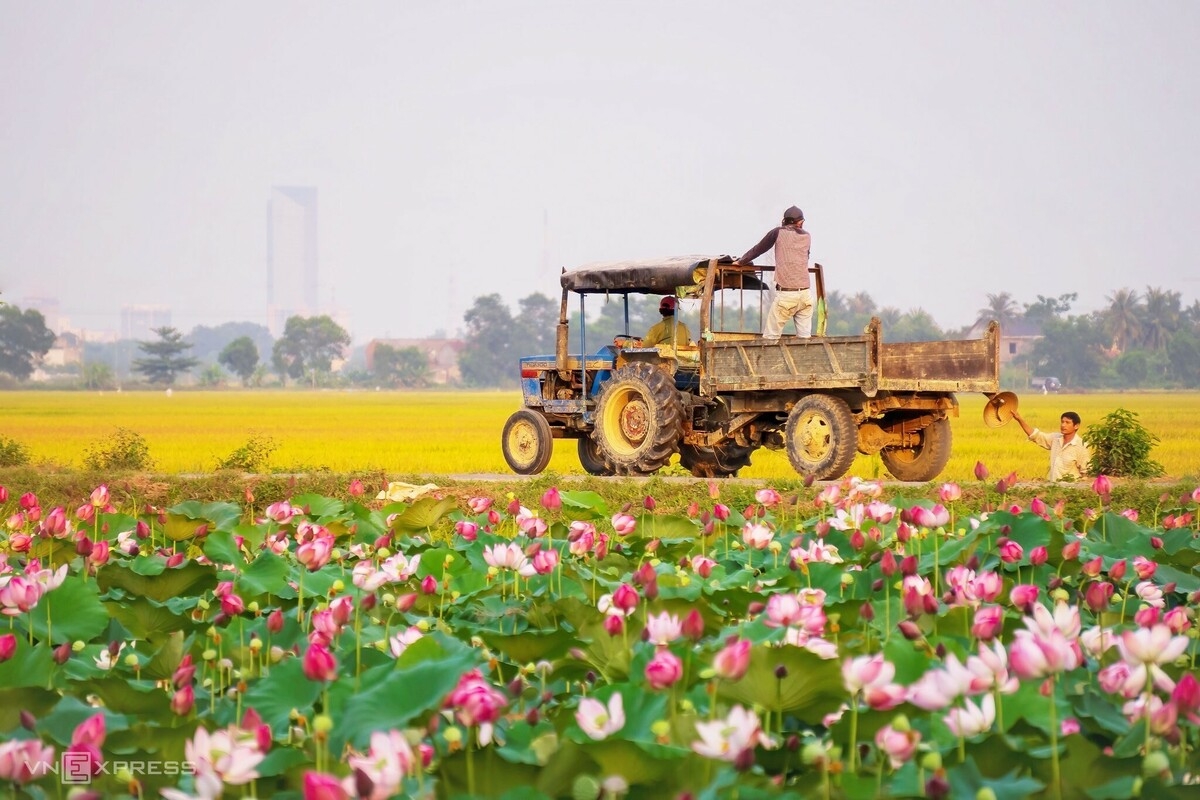 (Photo: VNE)
The peaceful landscape of La Chu Village with a pink lotus field on one side and golden, harvestable rice paddy on the other.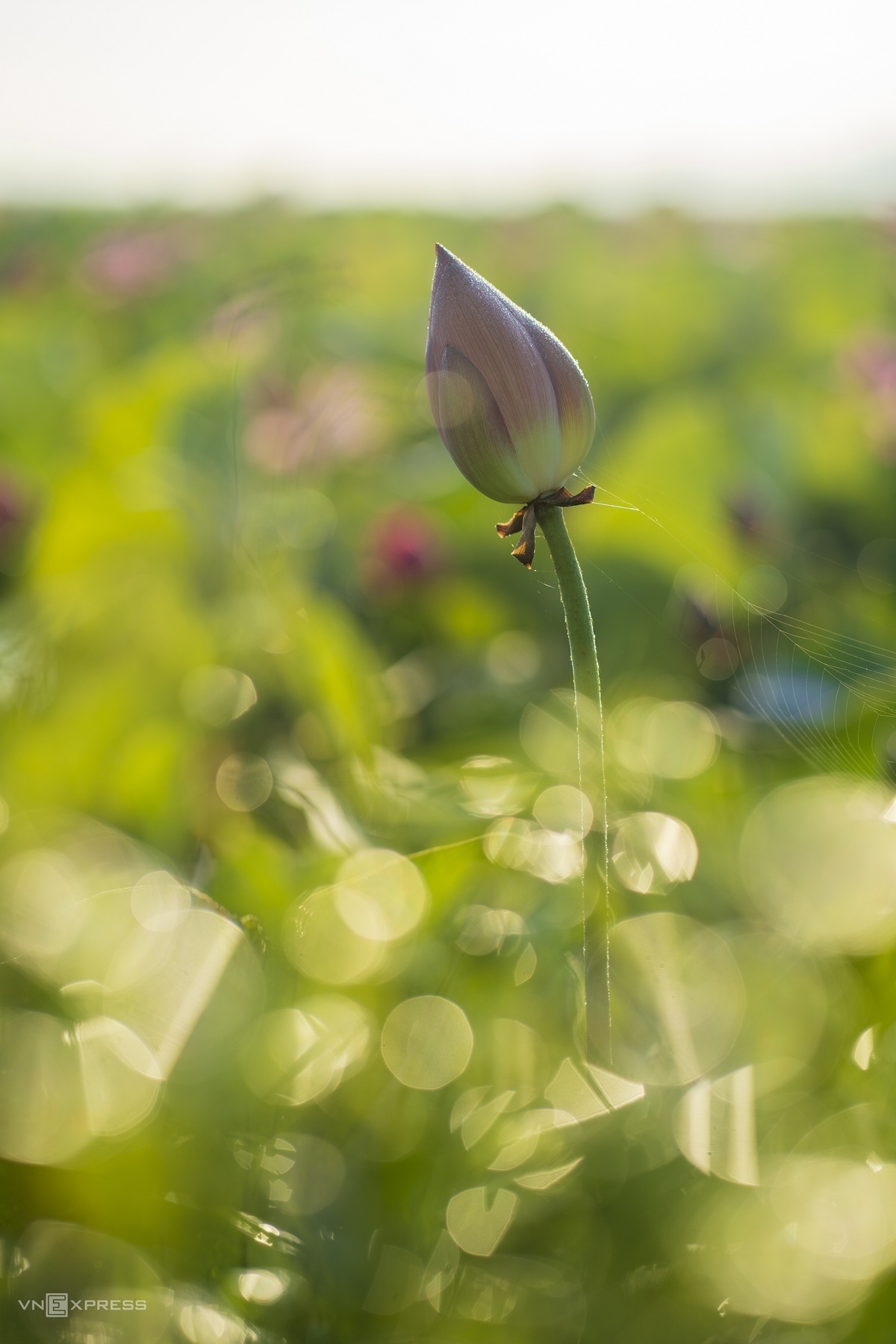 (Photo: VNE)
One lotus bud in morning sunshine perfectly captured in Long's lens.
The lotus pond in La Chu village would surely make Instagramable background for photo lovers.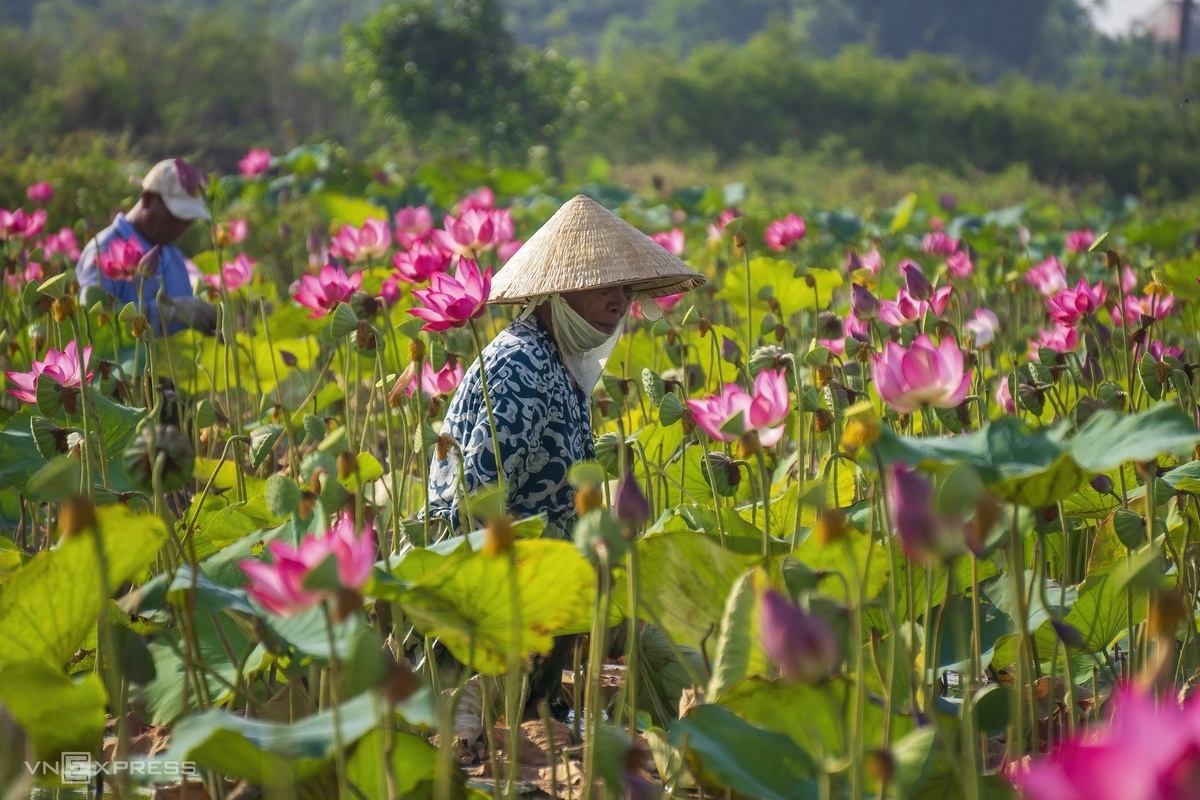 (Photo: VNE)
Lotus is often grown from April to July and harvested after 30 days. Normally, farmers bring old lotus flowers ashore to split the seeds and sold to traders for tea making.
Near-blooming lotus flowers are also used to make tea since they retain the essence in the bud.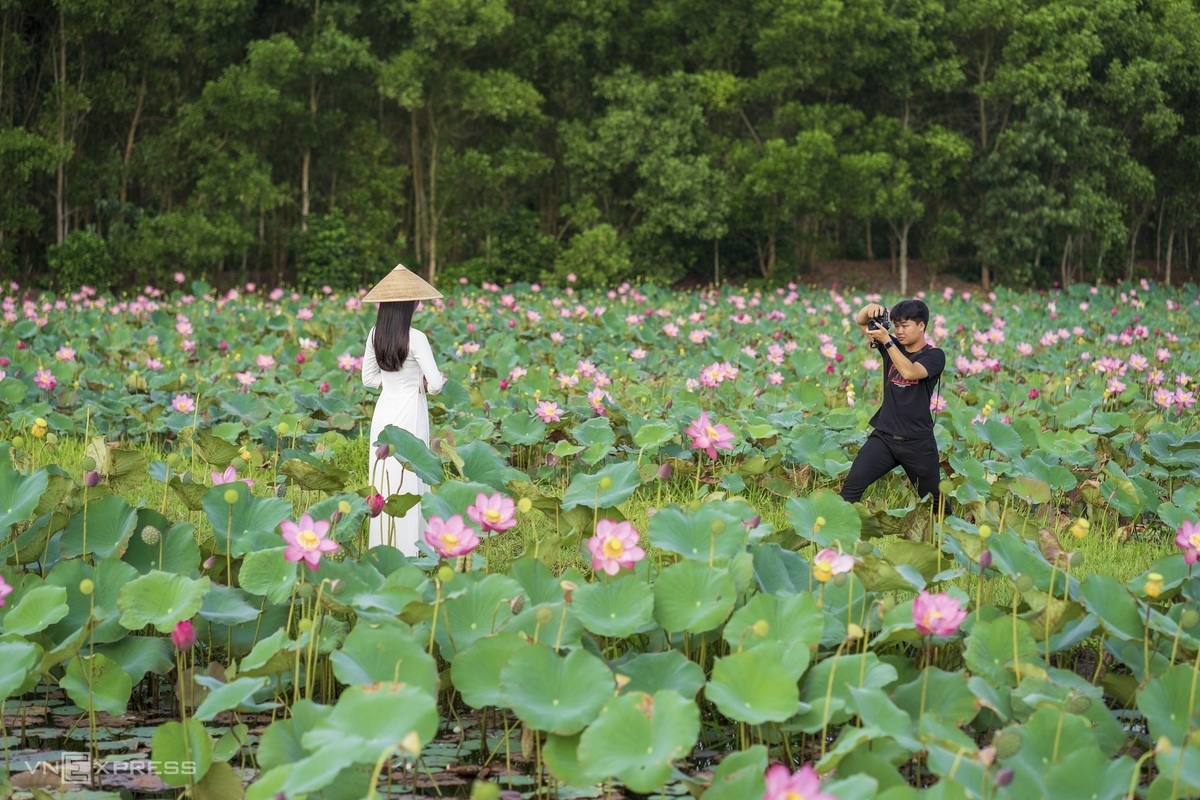 (Photo: VNE)
People can also visit the lotus pond in Quang Dien commune, around 27km from downtown Hue.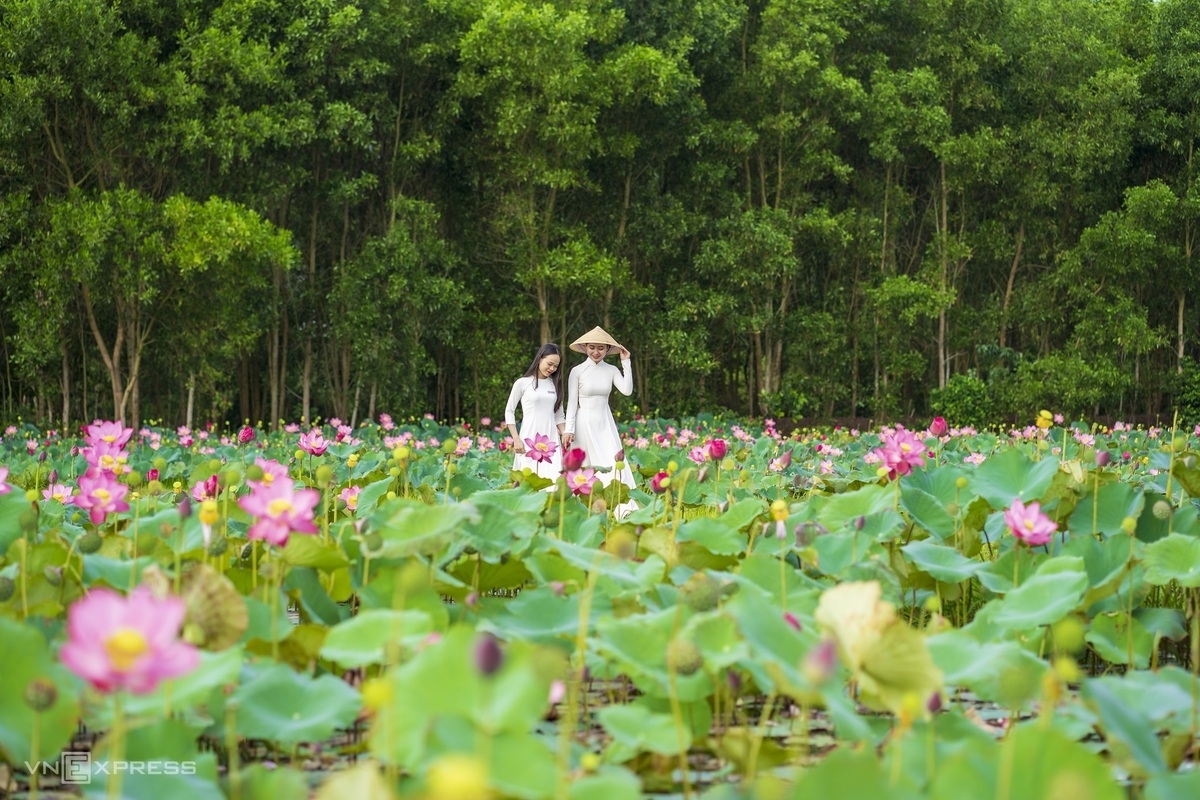 (Photo: VNE)
In Quang Loi Commune, pink lotuses are mainly grown for their seeds and flowers. Fresh unpeeled lotus seeds are sold for VND45,000-50,000 (1.94-2.16 U.S. dollars) a kilogram, with prices rising to VND55,000 a kilo by the end of the harvest.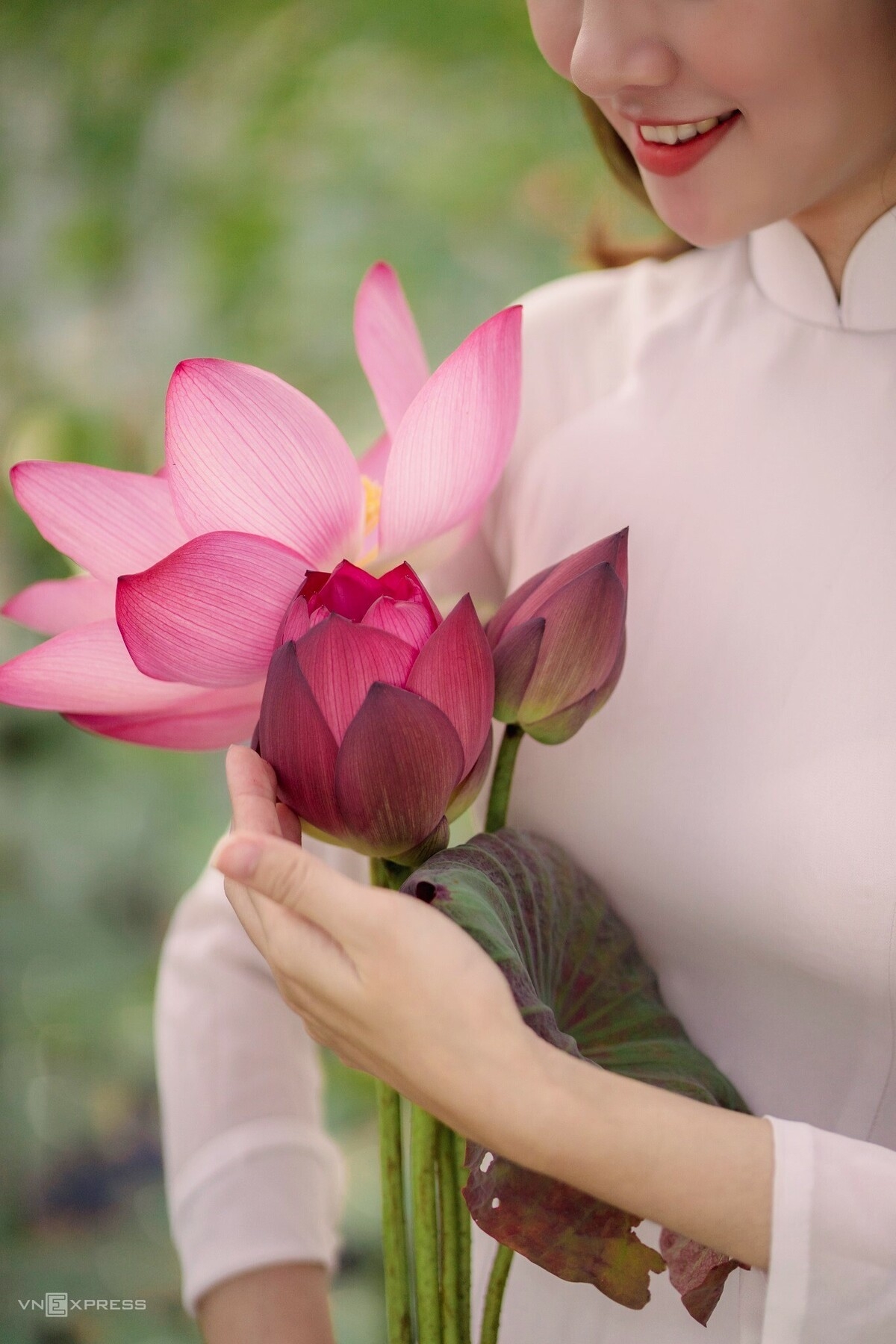 (Photo: VNE)
"I really love lotus flower. I'm here today with my friend who is an avid photographer. Posing with the lotus flower is an amazing experience," Tram Ho, a young woman, told VNE.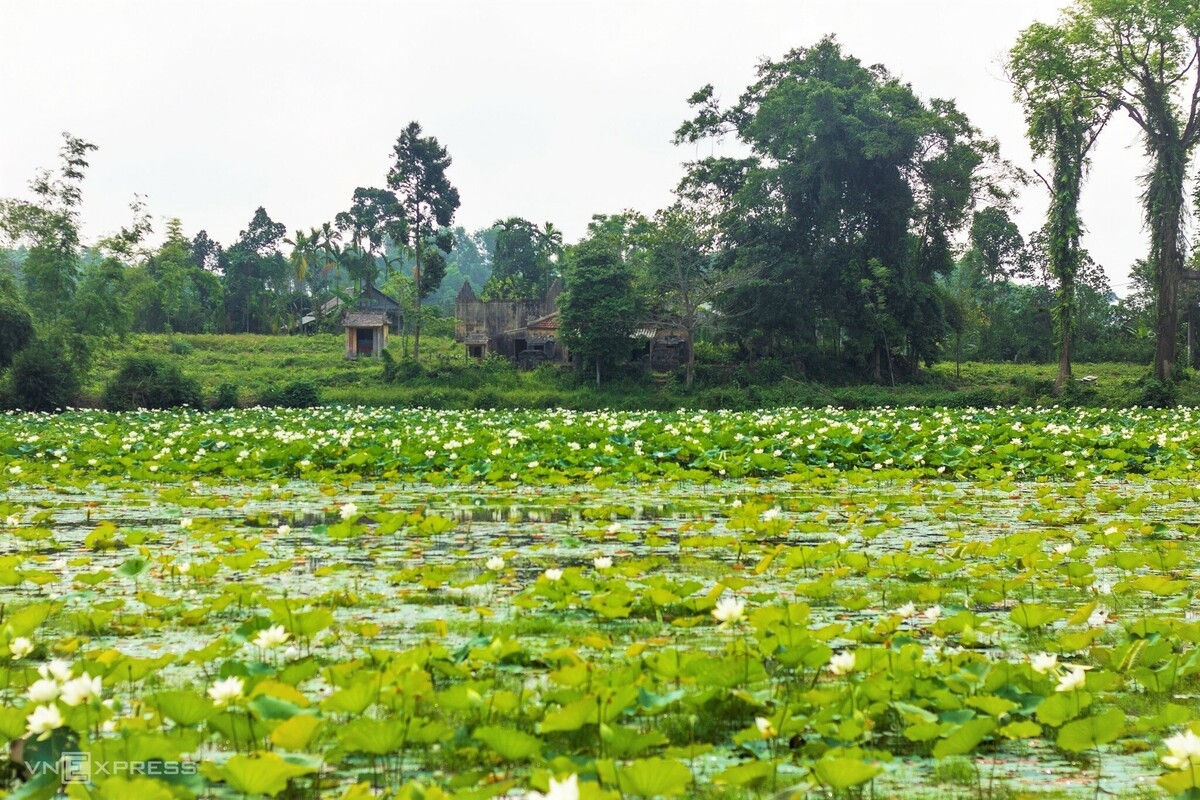 (Photo: VNE)
Hue is also known for its white lotus flower. The species can be found
at Tinh Tam Lake, a famous attraction in Hue and close to the tomb of King Minh Mang, the second Nguyen ruler, reigning from 1820 to 1839.
Pink and white lotuses are typically used to worship Buddha.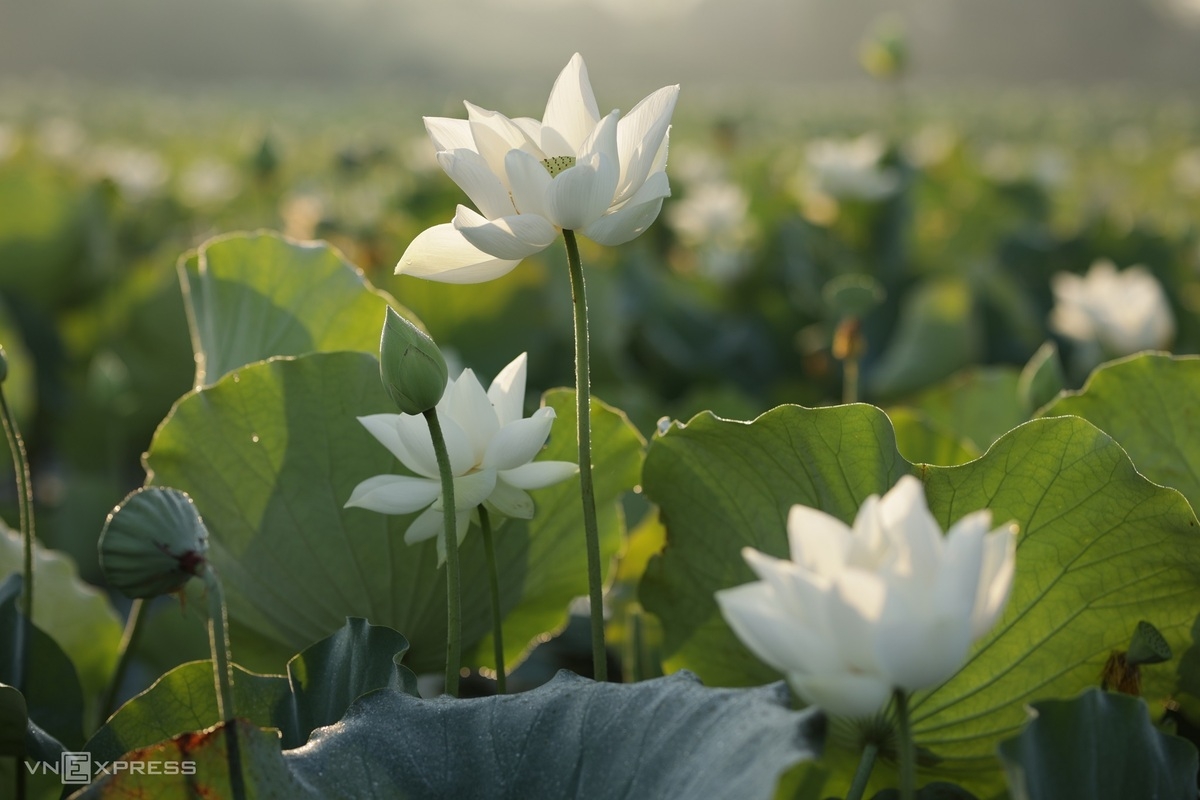 (Photo: VNE)
Hue locals are expanding lotus pond areas to have more income.
Lotuses are mainly grown in the localities of Hue, Phu Vang, Phu Loc, Phong Dien, Quang Dien, Huong Tra and Huong Thuy.
Friendship
The project office of Zhishan Foundation Taiwan coordinated with the fund for children in north-central Nghe An province to award scholarships for students.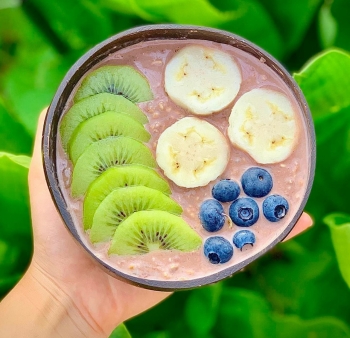 Handbook
Clean eating is not about eating clean or dirty food. It is about what benefical nutrition you consume. Check out 14 simple clean eating dishes to maintain your diet and fitness.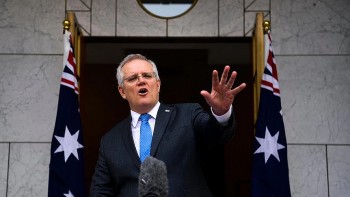 World
Scott John Morrison is an Australian politician serving as the 30th and current prime minister of Australia. He assumed office in August 2018 upon his election as leader of the Liberal Party.