Thai retail giant to invest additional $1.1 bln for expansion in Vietnam
Vietnam is still a destination for foreign investment, including Thailand because it is a large and growing market. Recently, Thailand's Central Retail Corporation has planned to invest $1.1 billion in Vietnam in the next five years to expand its stores network.
A plan to further expand after nine-year operation in Vietnam
According to The Saigon Times, with a target to further expand its footprint in Vietnam as a high-potential market, Thailand's Central Retail Corporation Public Company Limited (CRC) has come up with a five-year plan with an investment value of approximately THB35 billion (about US$1.1 billion) to cover 55 provinces nationwide.
Yol Phokasub, Chief Executive Officer of CRC, revealed in a statement on April 2 that "CRC is forging on with a business expansion in Vietnam.
"Thanks to a strong collaboration from all sectors, Vietnam has emerged from the COVID-19 pandemic with a GDP (growth rate) of 2.91%, the lowest growth for the market but still a positive growth compared to other countries where the economy was hit hard globally with an average GDP reported at -4.4%. It is predicted that Vietnam's economy is set to bounce back to 6.8% in 2021."
It said Vietnam's wholesale and retail sector grew 7 percent year-on-year in the last quarter of 2020, and growth is likely to be strong this year, making it one of the most attractive markets in the world, Vn Express reported.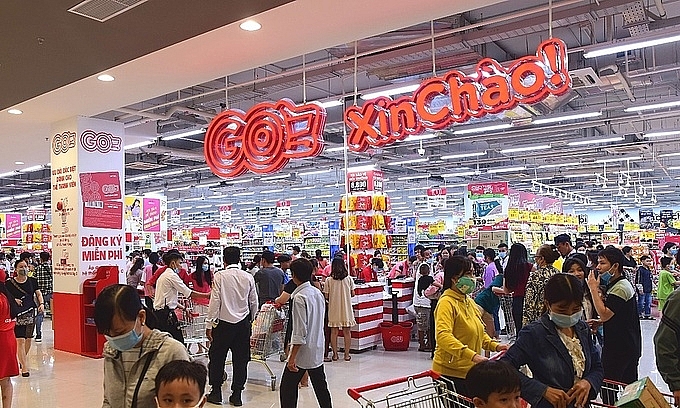 Consumers shop at a Go! supermaket – PHOTO: LE HOANG
Philippe Broianigo, CEO of Central Retail Vietnam, said the five-year plan would focus on multi-sector and multi-platform development.
The company opened four shopping centers last year in central and southern Vietnam, and renamed five Big C supermarkets as "GO!".
It plans to invest $211 million for expansion this year, opening stores in the northern provinces of Thai Nguyen, Thai Binh and Lao Cai and the southern provinces of Ba Ria-Vung Tau and Tay Ninh.
"Throughout CRC's nine-year operation in Vietnam, food remains a significant category, contributing to approximately 70% of the total revenue. The company aims to elevate Vietnam's retail sector while developing the ecosystem to serve as a 'Central Retail Lifestyle & Food Platform', solidifying the non-food category and enhancing the omnichannel platform. At the same time, CRC will continue our sensible and resilient way of doing business to create sustainable growth and carry on the vision of contributing to the country's prosperity while improving people's quality of life," Phokasub added.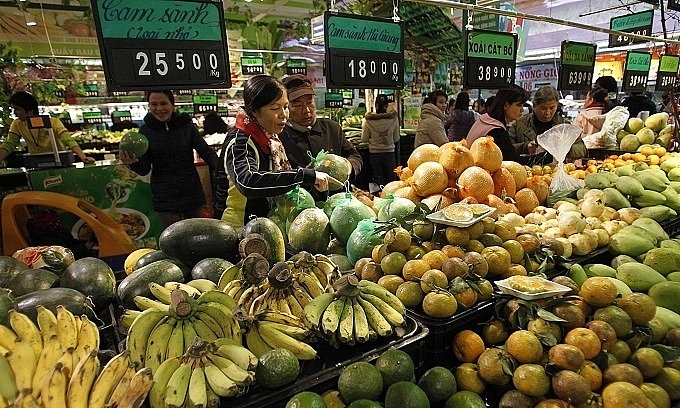 Shoppers look at fruits at the Central Group Vietnam's Big C supermarket in Hanoi. Photo by Reuters/Kham.
Thai investors focus on sustainability in Vietnam
In addition to impressive growth in the number of projects and registered capital, many Thai investors place sustainability as their top concern when investing in Vietnam, reported Vn Express.
Data from the Ministry of Planning and Investment shows that, in 2020, Thailand has 40 new registered projects, 23 registered capital adjustment projects and 100 capital contribution and share purchases in Vietnam with total registered capital of nearly $1.8 billion. This number is double that of 2019 and nearly seven times that for the period 2015-2020.
Since the establishment of diplomatic ties in 1976, the economic relationship between Thailand and Vietnam has developed endlessly. Direct investment flows from Thailand into Vietnam have continuously increased by an average 13 percent per annum over the past 10 years.
Currently, Thailand is one of the nine biggest investors in Vietnam with a total accumulated investment capital of $12.8 billion by the end of 2020, equivalent to 603 projects. Thai investors are interested in a variety of fields in Vietnam, mainly processing and manufacturing, clean energy and real estate.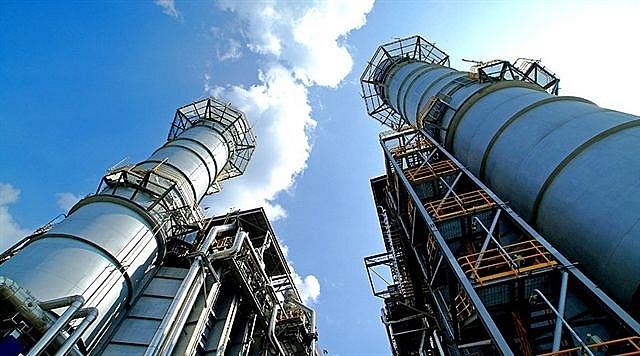 A power plant owned by Gulf Energy Development PLC in Thailand. — Photo gulf.co.th
The strategic partnership is developing strongly and comprehensively
Data from the Ministry of Planning and Investment showed that Thailand had 40 new registered projects, 23 projects registering for capital adjustment and 100 capital contribution and share purchases in Việt Nam with total registered capital of nearly US$1.8 billion last year.
This number was more than double compared to 2019 and nearly seven times compared to the 2015-20 period, Vietnam News reported.
Thai investors are interested in diverse fields in Vietnam, mainly processing and manufacturing, clean energy and real estate.
Talking to Cong Thuong (Trade and Industry) newspaper, Pannakarn Jiamsuchon, Thai Trade Counsellor to Vietnam, said that in addition to the constantly improving investment environment, Vietnam's participation in many free trade agreements (FTAs) was highly appreciated by Thai businesses and they were very interested in expanding investment in Vietnam.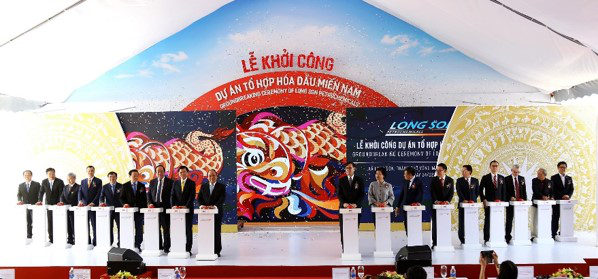 Long Son Petrochemical Complex is one of Thailand projects in Vietnam. Photo by SCG.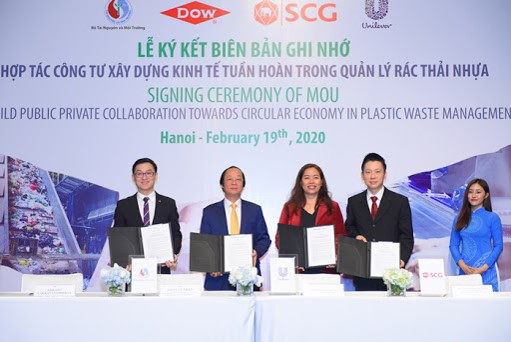 Representatives of SCG, DOW and Unilever sign an MOU with the Ministry of Natural Resource and Environment. Photo by SCG.
Thai investors in Vietnam also wanted to expand their investment, while new investors were also interested in seeking investment opportunities in Vietnam so that they could benefit from the FTAs. The strategic partnership between Vietnam and Thailand is developing strongly and comprehensively in all fields, especially economic, trade and investment co-operation.
In the context of the COVID-19 pandemic, Thai investors are increasing their investment, merger and acquisition activities in Vietnam.
Gulf Energy Development PLC, a leading Thai private power producer, recently announced plans to acquire 70.5 per cent of Global Mind Investment Management (GMIM)'s shares from Nech Opportunities Fund VCC, worth US$40 million (Bt1.2 billion) to expand investment in Vietnam.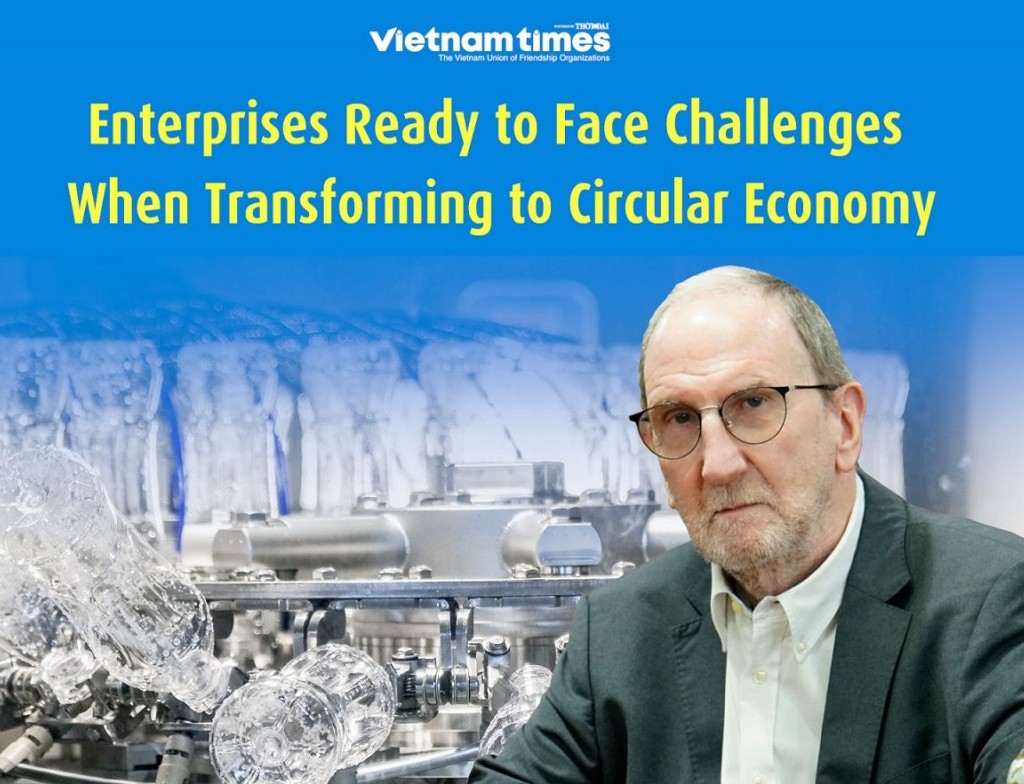 Economy
The transformation to a circular economy is a major development trend in many countries throughout the world, including Vietnam, with several environmental, economic, and social benefits. However, experts argue that, in addition to positive characteristics, the transition to a circular economy in Vietnam faces many obstacles for management agencies and the business community.
September 29, 2023 | 11:09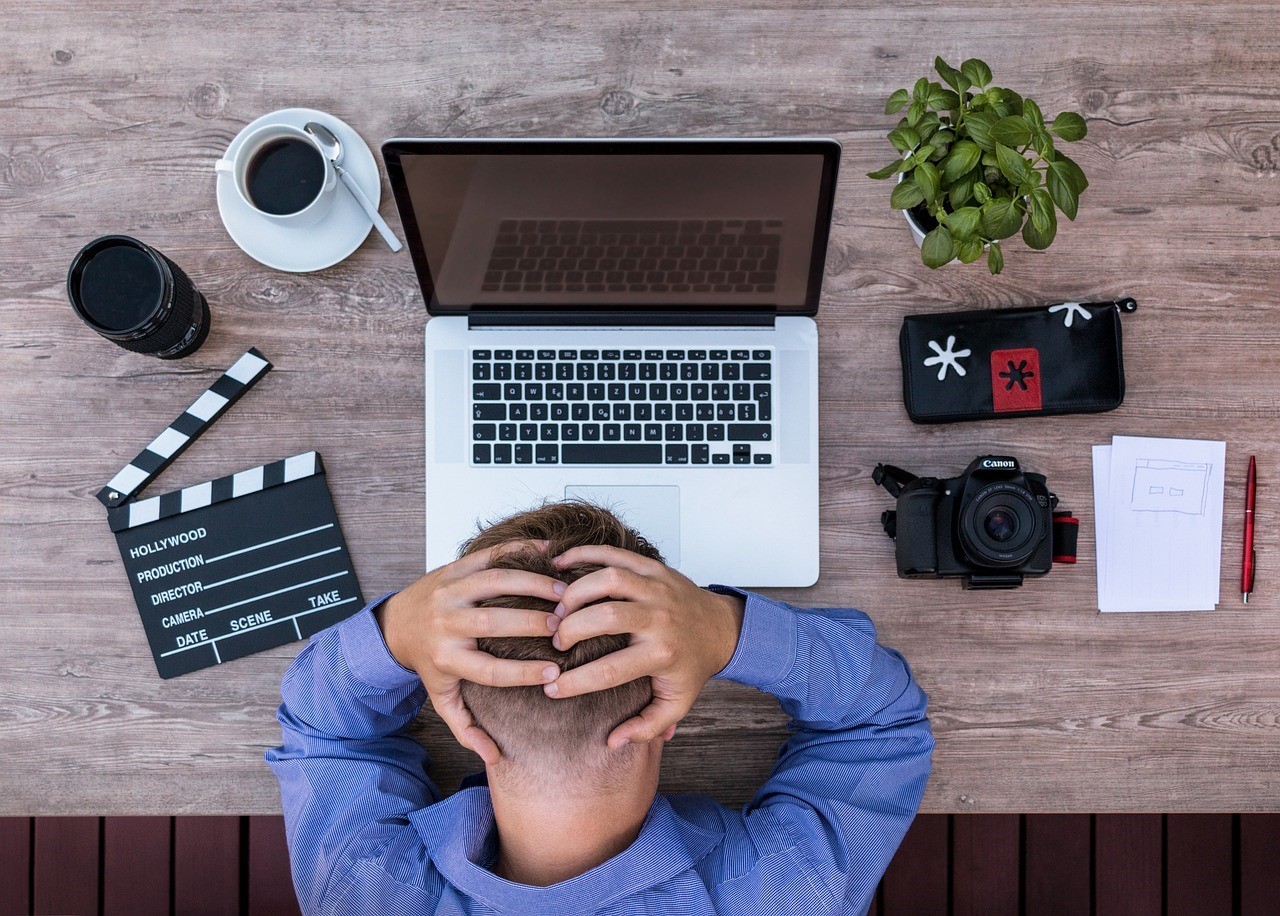 Economy
As the dust begins to settle on the monumental impact of Artificial Intelligence (AI) in the finance and media world, growing skepticism and mountain calls for regulation have got the creators of multiple AI platforms on the backfoot.
September 29, 2023 | 11:04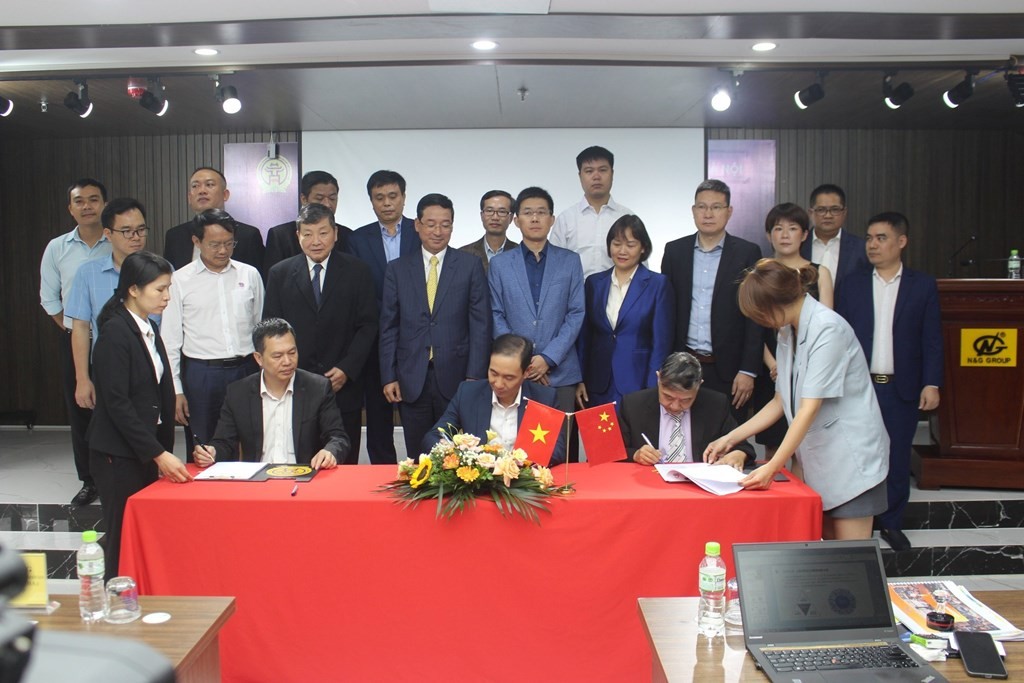 Economy
Enterprises from both Hanoi, Shanghai sides will immediately deploy investment and production preparation procedures in 2024 to soon turn the agreement into practical effect, bringing efficiency to the two sides.
September 28, 2023 | 20:19