Quarantine waiver approved for tourists travelling to Phuket in Thailand
From July 1, Thai authorities agreed for tourists, who are already vaccinated against the coronavirus to travel to Phuket without undergoing quarantine, also announced a new order for five million more doses of AstraZeneca's vaccine.
With arrival numbers plummeting this past year, tourism-reliant Thailand is racing to secure vaccines for its population and reopen the country to foreigners in a pilot project for vaccine passports.
"If we can inoculate 50% to 60% of the population we can open the country safely and move the economy and tourism forward," senior health official Kiattiphum Wongraijit said, according to Reuters.
Its main vaccination drive is expected to start in June, with the goal of immunising half of its population by year-end.
It will receive an additional five million AstraZeneca doses, as well as five million more doses procured from Sinovac Biotech's, the health ministry said on Friday.
The move will require at least 70% of Phuket's residents to be vaccinated in order for the plan to reopen to go ahead.
A health worker prepares to administer the Sinovac coronavirus disease (COVID-19) vaccine at a market after hundreds of local residents in the district tested positive for COVID-19 in Bangkok, Thailand, March 17, 2021. REUTERS/Athit Perawongmetha/File Photo
The government plans initially to test the procedure in Phuket before potentially rolling it out to the rest of the country, including other vacation hotspots like Koh Samui. The rest of Thailand is expected to welcome fully vaccinated tourists in October.
The measure will come not a minute too soon for local tourism operators. Tourism is one of the nation's largest gross domestic product drivers (GDP), and preventative measures against COVID-19 resulted in a huge blow to the industry.
Waiving mandatory quarantine requirements would save an estimated 400,000 hotel workers' jobs, as well as an additional 400,000 in other branches of tourism around the country, according to TTG Asia. In January, local hotel groups petitioned the Thailand government to waive mandatory quarantine requirements for entering travelers who have been vaccinated against the novel coronavirus.
Thailand is one of the world's most popular international destinations, with a record 40 million visitors in 2019. Sadly, the COVID-19 pandemic caused those numbers to plummet to just 6.8 million international arrivals in 2020, according to the Financial Times. Worse yet, the current predictions for Thai tourism only foresee 10 million international visitors in 2021, further affecting the country's economic situation.
According to Supasorn, the island of Phuket expects about 100,000 visitors in the third quarter of this year, according to Bloomberg.
But Thailand's strict measures have paid off in terms of survival rates: Despite the pandemic raging worldwide, the southeast Asian country has managed to limit total cases to under 28,600 cases and 92 deaths since the initial outbreak — no small feat for a nation with 70 million residents excluding visitors. The nation's metrics reflect much of Asia's success as a continent in quashing the coronavirus.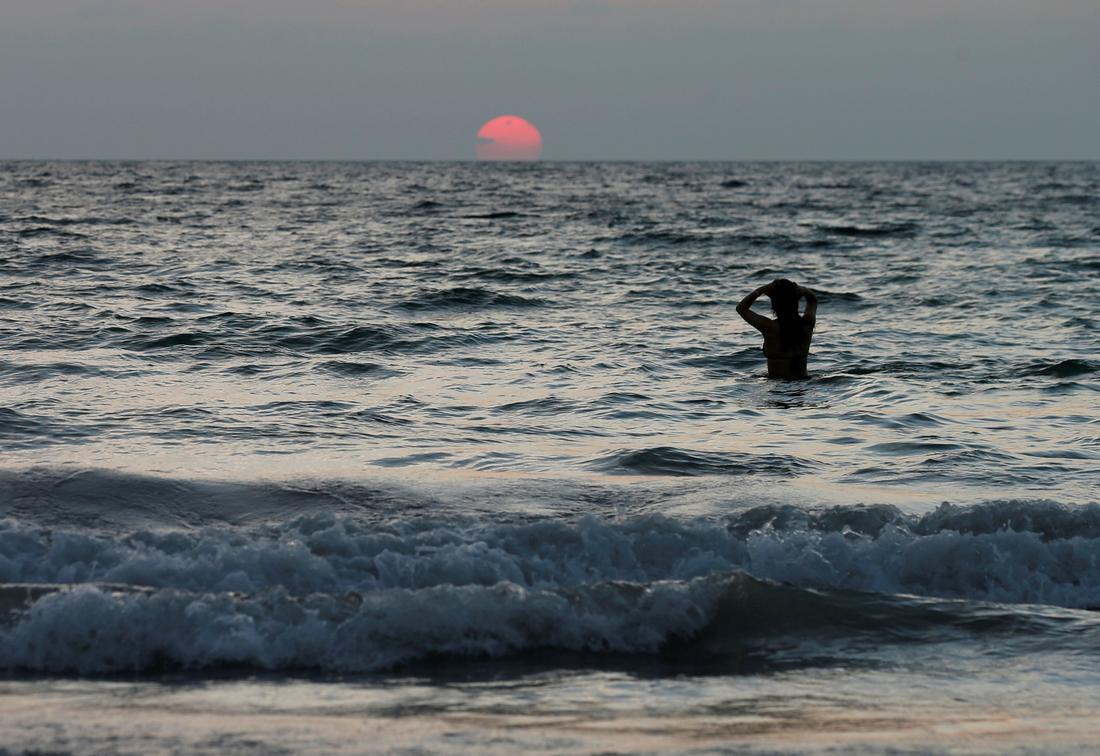 Photo: Reuters
From next month, the hotel quarantine period will be halved to seven days for fully vaccinated visitors to Phuket, Pattaya, Koh Samui, Chiang Mai, Phang Nga and Krabi, Tourism Authority of Thailand Governor Yuthasak Supasorn told a news conference.
By the fourth quarter, the quarantine waiver is expected to be implemented in five holiday destinations, he said.
The central bank expects to see 3 million foreign tourists this year, compared to nearly 40 million in 2019 before the virus struck.
Reopening status in countries that banned or restricted events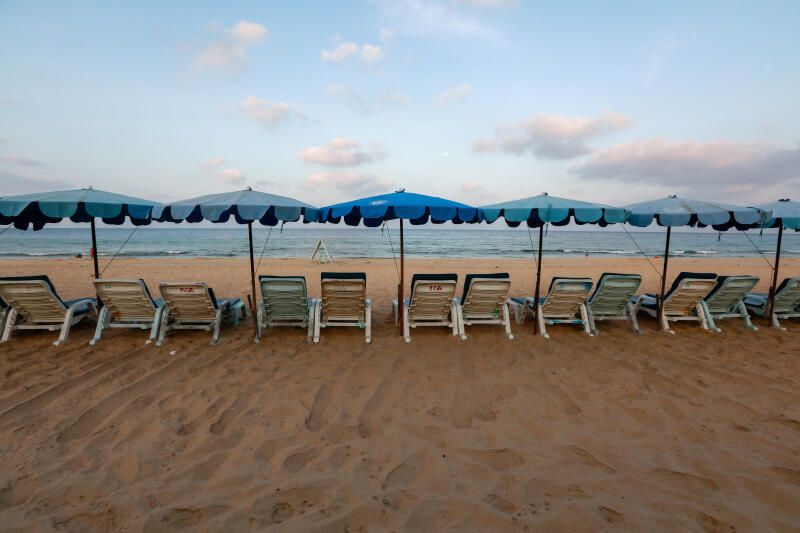 Thailand will waive quarantine requirements for vaccinated foreign visitors arriving on the resort island of Phuket from July 1, the first key reopening for the tourism-reliant nation. PHOTO: REUTERS
Aruba
Aruba opened to tourists from Europe, the Caribbean and Canada on July 1 and the U.S. on July 10, though all visitors are required to take a Covid-19 test prior to arrival or once they get to the Aruba airport. Those coming from a number of states must complete additional testing, uploading their negative results online within 72 hours before their flight. Travelers who choose to get tested at the airport will have to quarantine for up to 24 hours while awaiting results (which take an average of six to eight hours to come back), and those who test positive must remain in isolation until testing negative.
Austria
A lockdown remains in effect until Jan. 24. Residents are required to stay home except for essential reasons. Culture and leisure facilities have been ordered to close, and restaurants can only offer takeout and delivery. Events have been cancelled and hotels can only serve essential travelers; leisure travel is not allowed. The latest reopening updates can be found at Austria's travel portal.
The Bahamas
The Bahamas began reopening its borders for commercial travel on July 1. Visitors are required to present a negative COVID-19 test result and a health visa, and have their temperatures checked. After barring Americans from entry earlier this month as COVID-19 cases resurged, the Bahamas is once again welcoming travelers from the United States, though Americans are required to complete a 14-day quarantine upon arrival.
Belgium
Belgium entered a second lockdown on Nov. 2, which is expected to last until Dec. 13. During this time, nonessential shops and businesses must close. Employees are encouraged to work from home and public gatherings are limited to a maximum of four people. Bars and restaurants, which had been ordered to close for one month on Oct. 7, will remain shuttered for the duration of the lockdown. As cases began to rise after reopening, the country's leaders enacted a rule requiring masks to be worn in stores and on public transit, and residents returning from holidays must notify Belgian authorities 48 hours before their arrival.
Canada
As of Feb. 15, anyone arriving in Canada by land must show a negative Covid-19 test taken within 72 hours prior to departure. Currently, only Canadian citizens, permanent residents and essential travelers are allowed into the country. The land border between Canada and the United States is expected to remain closed until at least March 21. Nonessential travelers who enter Canada via land without a negative test result could be fined up to USD$2,362.
All travelers entering Canada by air are currently required to show proof of a negative PCR Covid-19 test result before boarding the plane. In addition, air travelers must take a second Covid-19 test upon arrival and book a three-night stay at a hotel while awaiting the test results. All travelers must complete a 14-day mandatory quarantine upon entering the country, even if their test result is negative.
China
The first country to be hobbled by COVID-19, China has been steadily reopening its economy, first its manufacturing sector and gradually expanding with the reopening of theme parks, hotels and other attractions returning, most recently cinemas and water parks.
Costa Rica
Beginning Sept. 1, U.S. travelers will again be allowed to visit the country, as long as they are residents of New York, New Jersey, New Hampshire, Maine, Vermont or Connecticut. More states are expected to be added soon after. Previously, on Aug. 1, Costa Rica reopened its borders to residents of the European Union and Schengen Zone, the United Kingdom, Canada, Uruguay, Japan, South Korea, Thailand, Singapore, China, Australia and New Zealand.
Czech Republic
The Czech Republic has extended its state of emergency order until Jan. 22, and placed the country under level five of its five-tiered coronavirus framework. New restrictions include a curfew from 9 p.m. to 5 a.m. Public gatherings are now limited to two people. For weddings and funerals, a maximum of 15 people is allowed. Religious gatherings can continue at no more than 10 percent of the venue's seated capacity.
Denmark
Travelers from all but six EU countries are now are permitted to enter the country, as long as they book for at least six nights, but they must quarantine if they are coming from a city of more than 750,000 people. Visitors from Sweden are still prohibited. After imposing a nationwide lockdown, Denmark began easing its restrictions, reopening shopping centers on May 11, restaurants and cafés on May 18, and permitting outdoor sports without spectators. Gatherings of up to 10 people are permitted, and larger gatherings are expected to be banned until at least August.