The ceremony was attended by representatives from Vietnam and Thailand, including Ms. Thailand Provisional Representative in Vietnam; Lt. Gen. Phung Sy Tan, Deputy Chiefs of General Staff of the Vietnam People's Army; Ms. Nguyen Phuong Nga, President of the Vietnam Union of Friendship Organizations; Colonel Damrong Simakajornboon; Navy Colonel Senee Puangthaweesuk; representatives of the Ministry of Defense and the General Staff of the Vietnam People's Army.
2021 marks the 45th anniversary of the Vietnam - Thailand diplomatic relation. On the occasion, the two parties express hope to strengthen the bilateral defense relation, thereby further promote peace, prosperity and happiness of Vietnamese and Thai people as well as the strategic partnership between the two countries.
Viet-Thai strategic partnership has been increasingly strengthened, especially the cooperation between the Royal Thai Armed Forces and Vietnam People's Army. The two sides agree to promote multifaceted cooperation in various areas, such a joint military training, humanitarian assistance and disaster relief, military medicine support, counterterrorism. etc.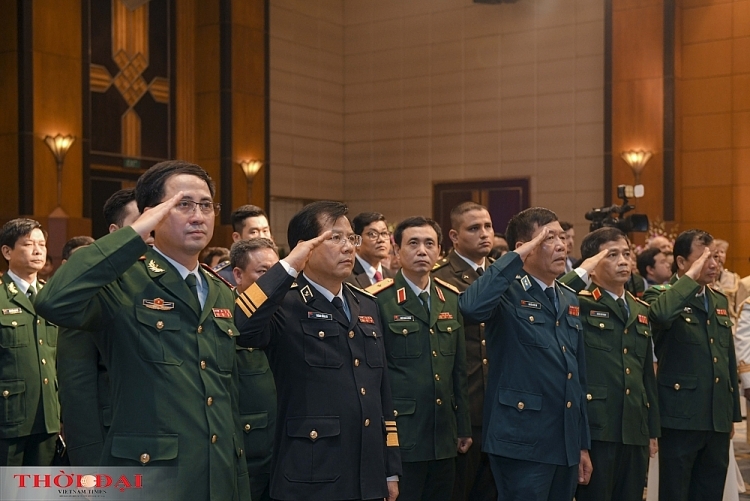 Flag salute ceremony was held at the beginning of the celebration (Photo:Thoi Dai)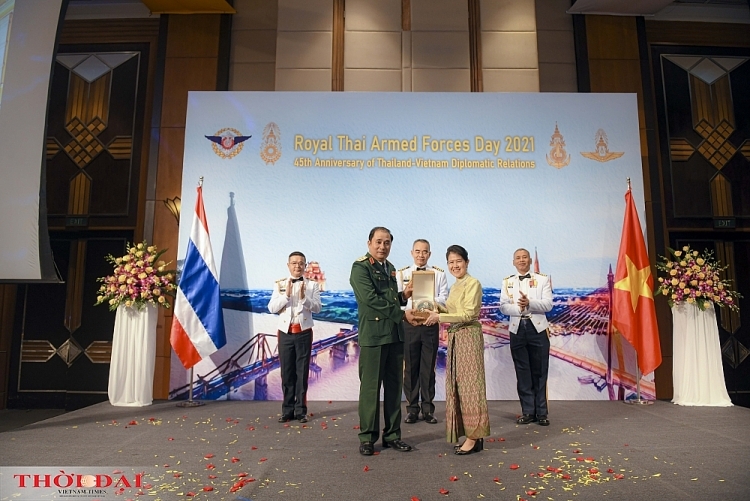 Many foreign friends also attended the event (Photo:Thoi Dai)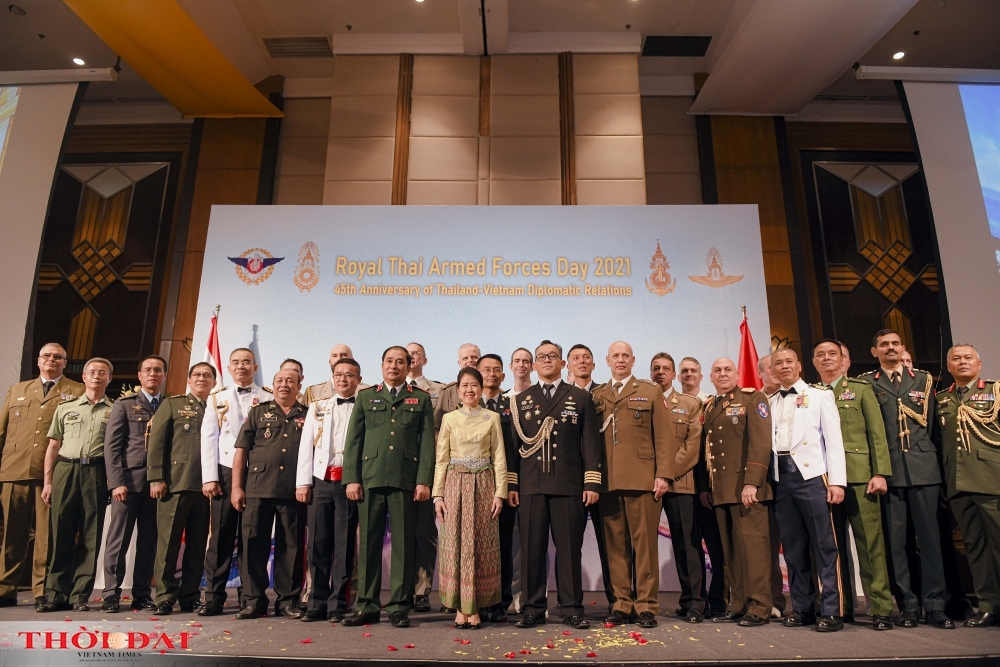 The delegates took souvenir photos. (Photo:Thoi Dai)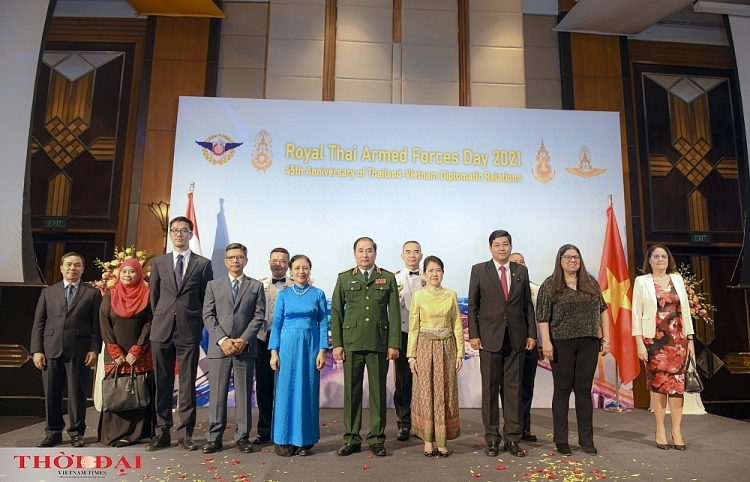 (Photo:Thoi Dai)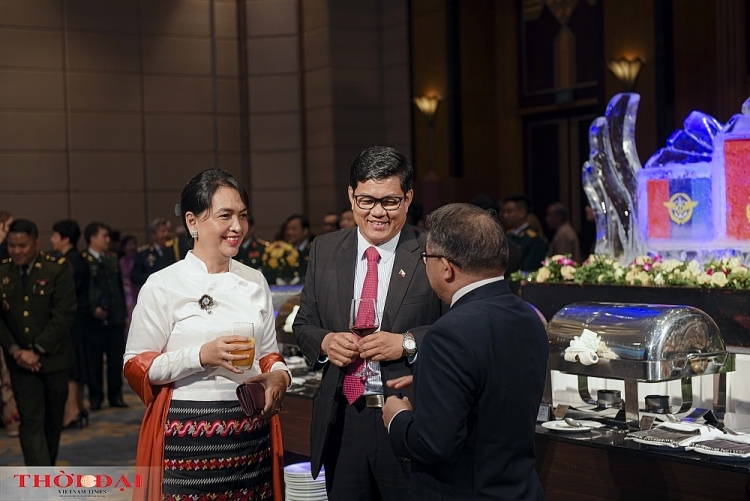 The delegates exchanging information (Photo:Thoi Dai)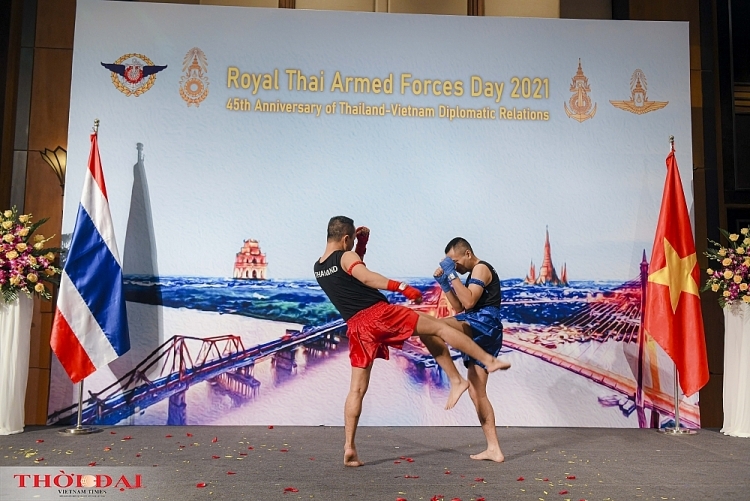 Muay dance - Thai traditional dance - was performed at the ceremony (Photo:Thoi Dai)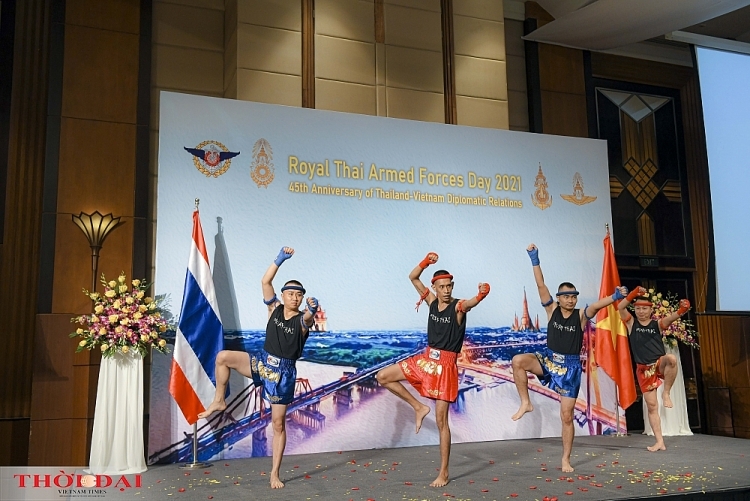 (Photo:Thoi Dai)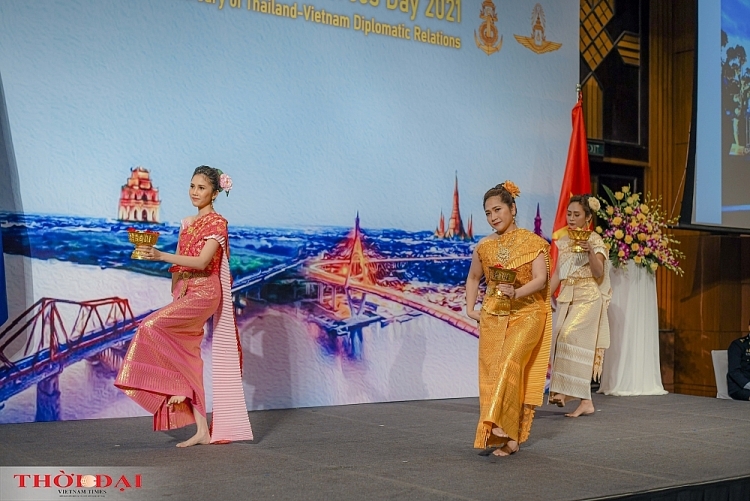 Another traditional dances were also the highlights of the ceremony (Photo:Thoi Dai)
Jasmine Le