The Allure of April Licious: A Filipino Drag Queen Talks Hanoi's Drag Scene
"Drag is an addiction!" says April Licious. As five-year resident of Vietnam, Josh "Apri_Licious" Roxas has given many drag queens another platform for self-expression.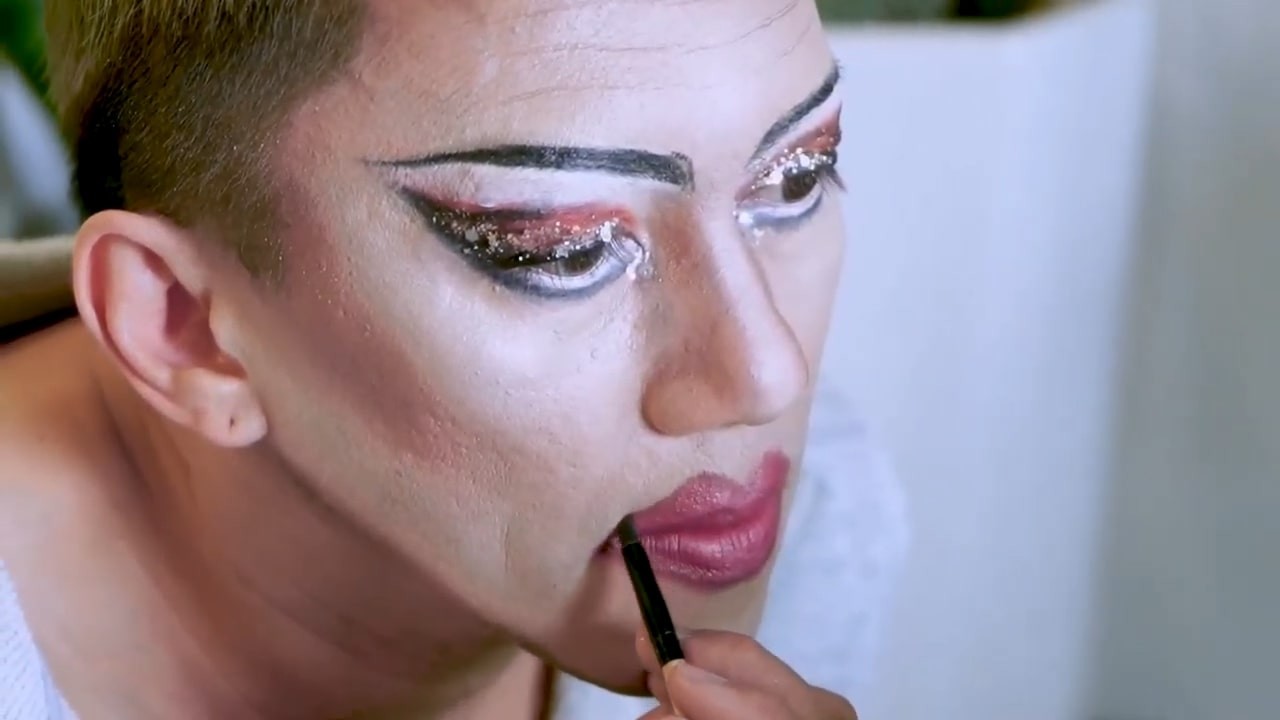 April, rushing through her makeup routine. Screenshot by Glen MacDonald.
It is a few hours before showtime and the alluring April Licious is once again rushing through her makeup routine. Over the course of two hour and a half hours, the lean Filipino man gradually becomes a sultry starlet, ready to perform in Hanoi's outrageous drag scene.
"My friend and fellow performer Winne Wakanda Washington always tells me 'Queen! You should take time in doing your makeup!" chuckles April, also known as Josh Roxas. "They know my makeup is a mess but I think it is more important to bring your personality and fun when on stage."
With a face full of rouge and wearing an elaborate dress, April sprints to her Grab bike and zooms towards the venue. It is a steamy, summer evening in Hanoi but April does not dare to sweat for the show must go on!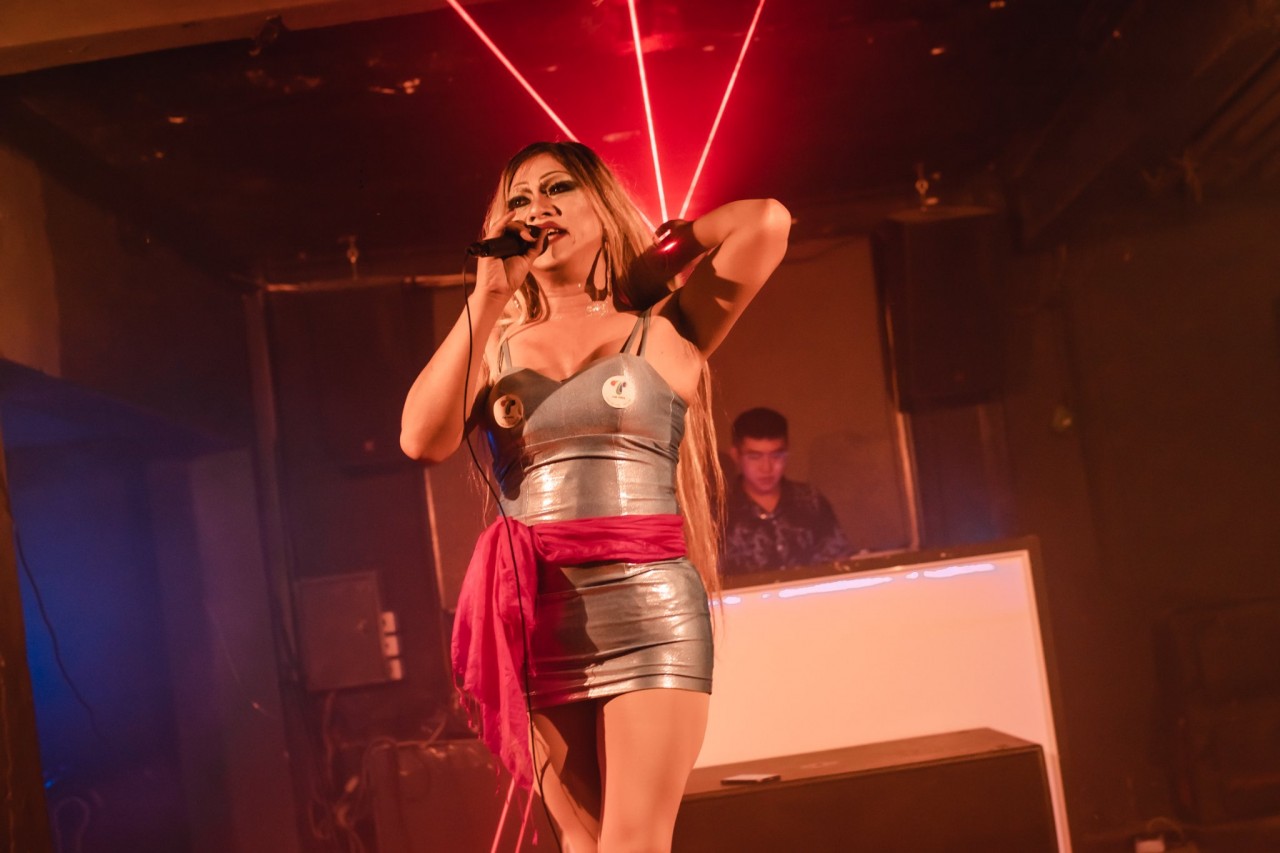 April is well-received by Hanoi audiences. Photo by Sassy Gay Socials.
As a five-year resident of Vietnam, April witnessed how drag culture slowly became more popular over time, mostly thanks to expats like her. Growing up in Philippines, then living in Bangkok, Thailand for twelve years, April was quite accustomed to the drag lifestyle, which is quite popular in those countries. However, Vietnam's drag culture is still years behind those other Southeast Asian nations.
"They're very open [in Thailand and the Philippines], so many queens! When I came to Vietnam, I asked myself, 'where are all the queens around here?'" said April.
April never intended to become a drag queen but always had a passion for the performing arts. According to April, every Filipino likes to sing, dance, and party. Once she moved to Bangkok, April interacted with more costumed partiers, including famous queens that appeared on Ru Paul's Drag Race, such as ​​Pangina Heals. Dancing and partying with these accomplished queens gave April more insight into the drag lifestyle.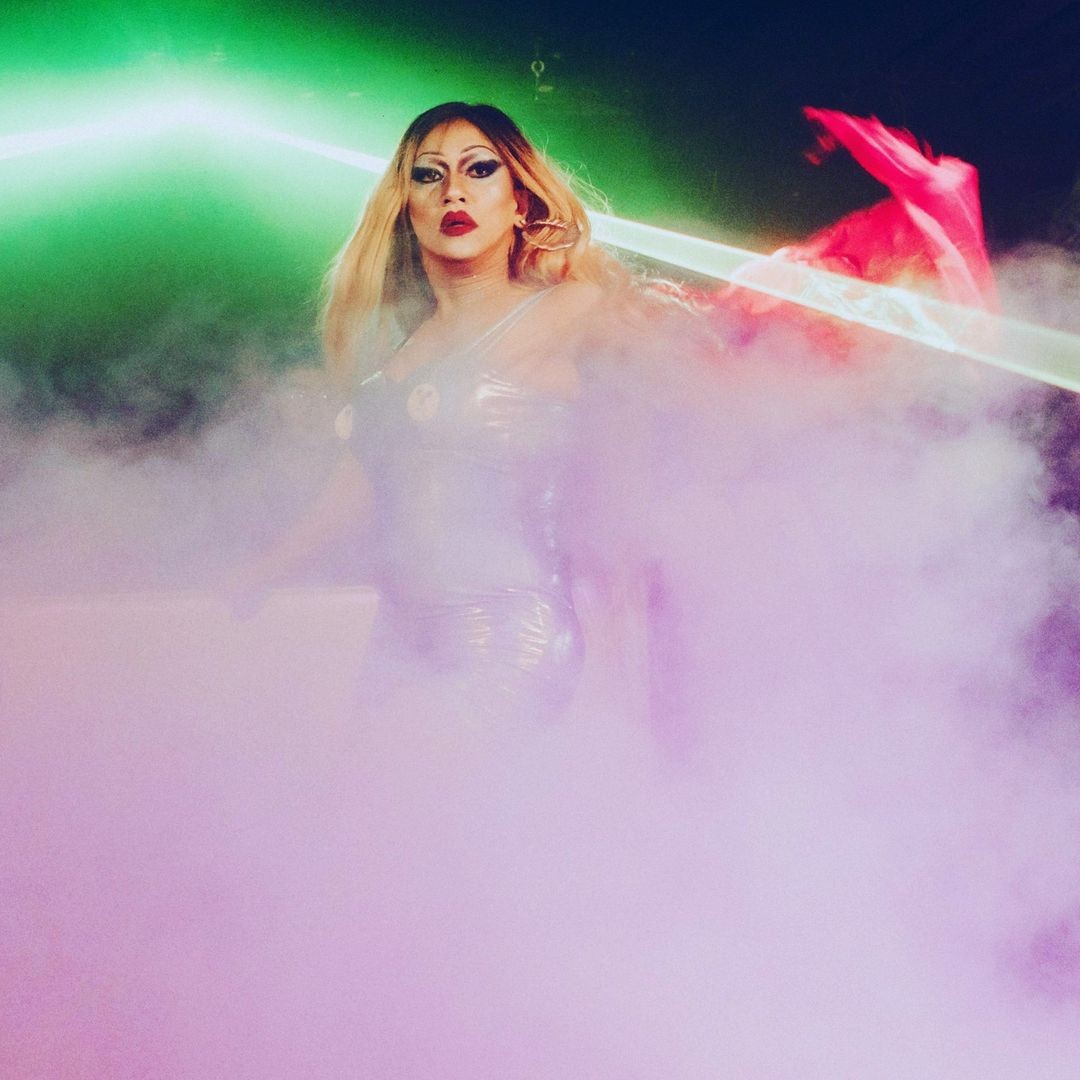 A stunner on the stage. Photo by Sassy Gay Socials.
In 2017, April moved to Hanoi, hoping to network with the capital city's artistic community. After finding some success as a painter and drama teacher, the stage still called out to April. With support of her friends and a few local queens, April found the courage to first perform in Vietnam, igniting a passion for an art form she never tried before.
Like everything April does, her first performance in Hanoi was extremely bold. Taking place in Savage, one of Hanoi's most stylish nightclubs, April sang Britney Spears's "Stronger," a favorite among Western audiences. April's rendition of the self-empowering anthem reached new heights when she flung herself off the stage and slide on the bar, knocking several glasses to the floor.
"I think it was the first time most Hanoians saw a 'wild' queen," said April. "But that is just my drag queen's personality; bitchy and funny in the club."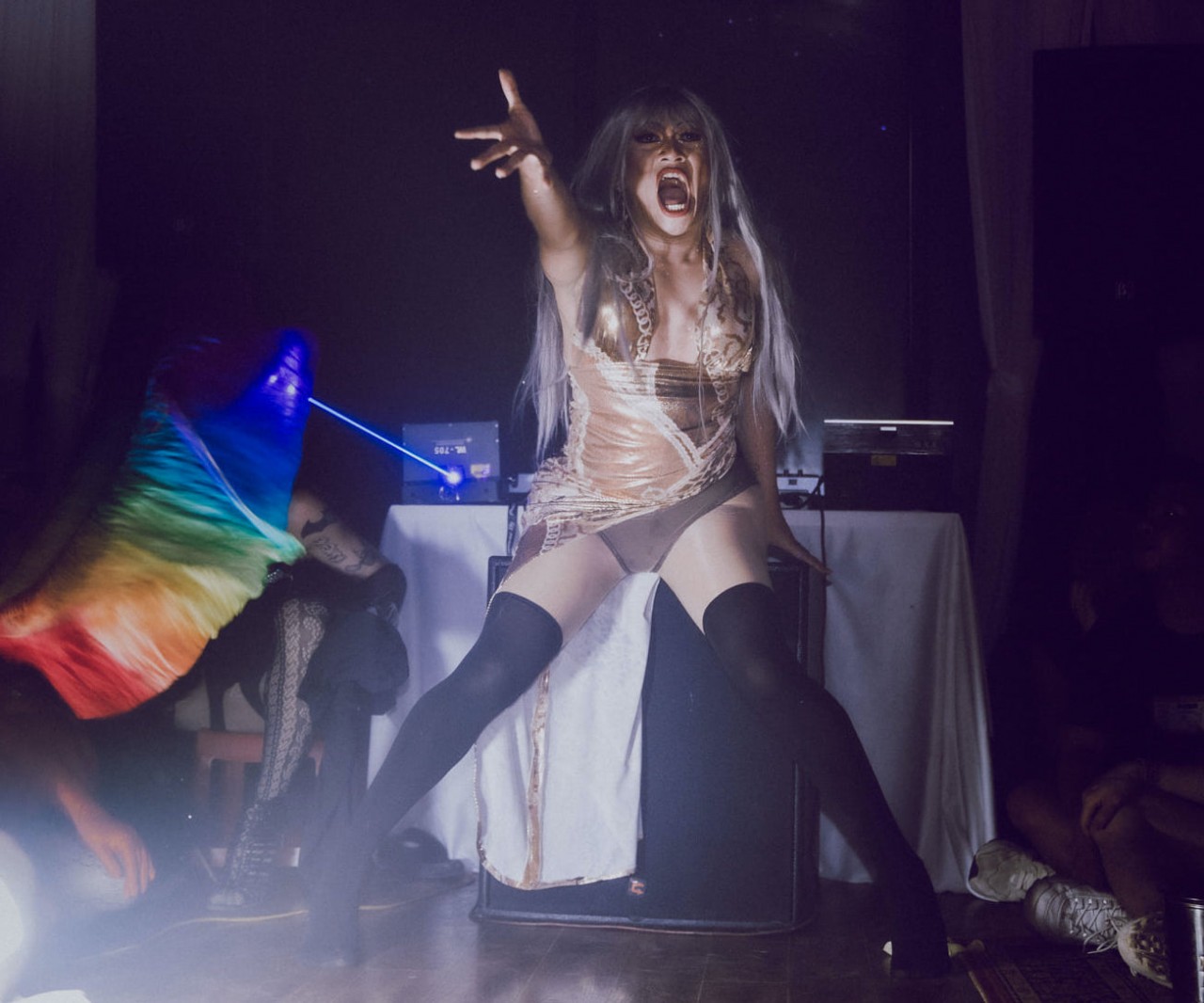 The "wild queen" in her element. Photo by Sassy Gay Socials.
After a few successful shows, April wanted to create a platform of her own, which would allow more queens to express themselves on stage. Using her own funds and sponsorships from gay organizations like Blued, April established Sassy Gay Socials. Unlike other drag platforms in Hanoi, the queens of Sassy Gay Socials remain in makeup for the entire night, giving the audience the opportunity to party with heavily-powdered royalty.
While her organization is successful, April still pays out of pocket for photographers and videographers in order to expertly capture the magic of each performance. While it is expensive, April wants to leave Vietnam with a memory of every show.
"For me, drag is not a job or a hobby. Drag is an addiction!" said April. "Once you start you can't stop."
While still uncommon in Vietnam, Vietnamese people are quite accepting of April and her regal colleagues. When coming across her in full makeup, Vietnamese citizens often respond with "xinh gai!" meaning pretty. Despite not knowing much about the art form, Vietnamese people still gives April their upmost respect.
"Most Vietnamese people don't know the word for drag queen. They think I am a cosplayer," said April. This exchange inspired April to combine drag performance with cosplay for her Halloween costume last year. With help from a cosplay store in Hanoi, April pulled off a fierce interpretation as Catwoman.
April performing alongside a fellow queen. Photo by Sassy Gay Socials.
Unlike other countries, drag queens do not seem to be a taboo subject in Vietnam. In fact, April revealed that some of her drag queens colleagues do family-friendly performances at primary schools. As for April, she was once given the opportunity to perform at a traditional Vietnamese wedding, blending old customs with a modern performance.
"After the show, the family members came up to me and told me I had a nice voice," she said. "I didn't have the heart to tell them I was lip-syncing! I just said thank you!"
While drag shows are a new phenomenon in Vietnam, April is grateful to live in a country that is accepting of her art. As gay rights gains more traction in Vietnam, April hopes her performances encourages the nation's LGBTQ youth.
"I want closeted individuals to know that life is too short to hide. They need to go out and be themselves," said April. "I want to inspire the young queens who are still afraid to come out. Don't waste your time, queens! If you feel the desire, you need to express yourself through drag!"
As a passionate drag performer and lover of Vietnam, April once represented Vietnam in an international drag show. Taking place in Taipei, Taiwan, April proudly displayed the Vietnamese flag while performing the iconic Red House. While it was only in the beginning of her career in drag, April is very proud of that performance in particular. In the coming years, April hopes to share the stage with more Vietnamese queens and kings.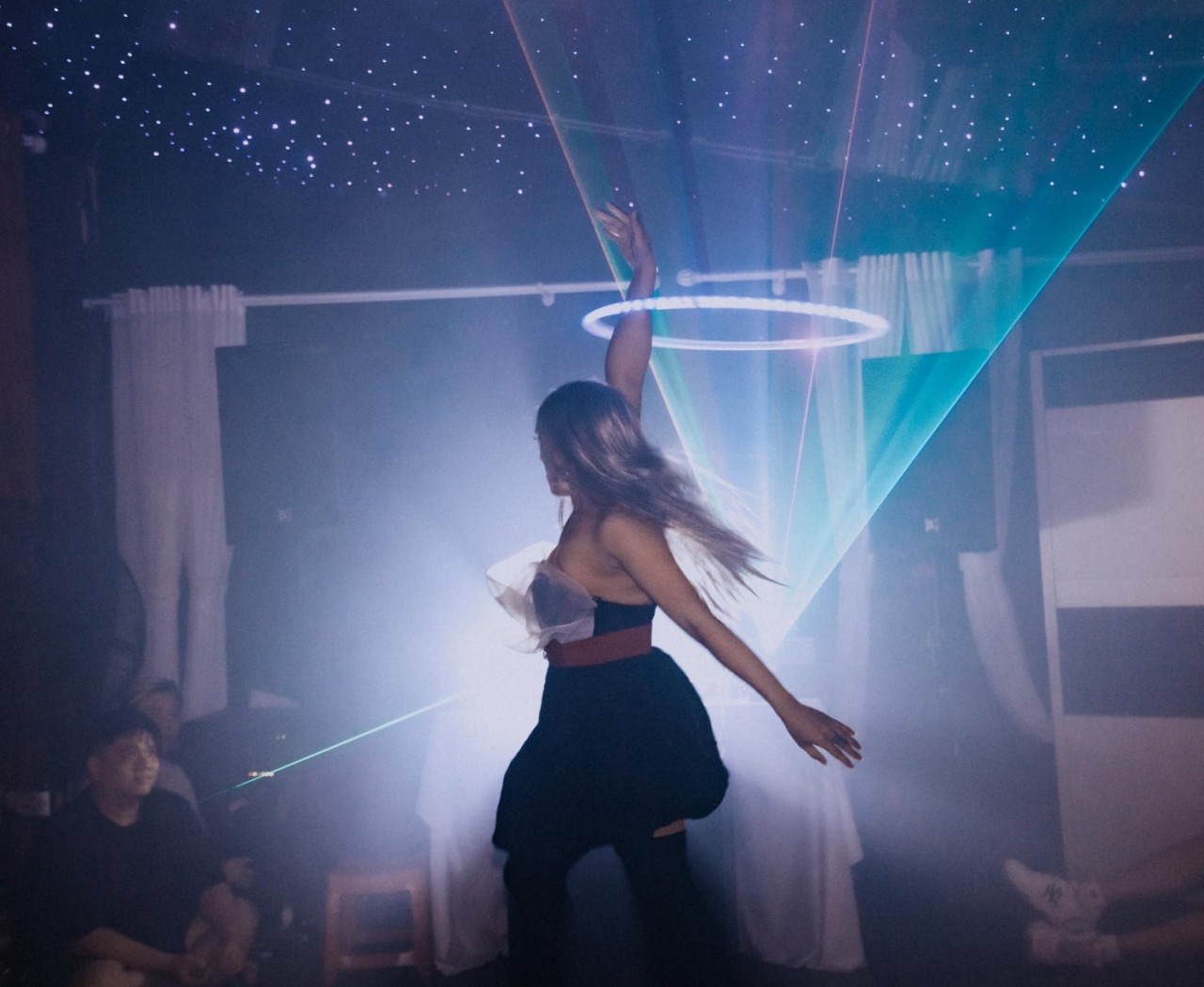 April, dancing the night away. Photo by Sassy Gay Socials.
April founded Sassy Gay Socials in 2019 and Hanoi's nightlife hasn't been the same since! With games, performances, and entertaining hosts, the organization aims to bring "sassy, ​​gay, fun" to various clubs and bars throughout the capital city. To meet April and her fellow queens, follow their Facebook page (@HanoiSGS).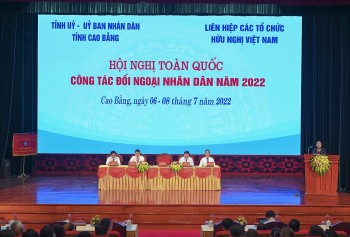 Friendship
During the event, many important issues will be discussed, and constructive suggestions and solutions will be provided to promote more effective people-to-people diplomacy operations.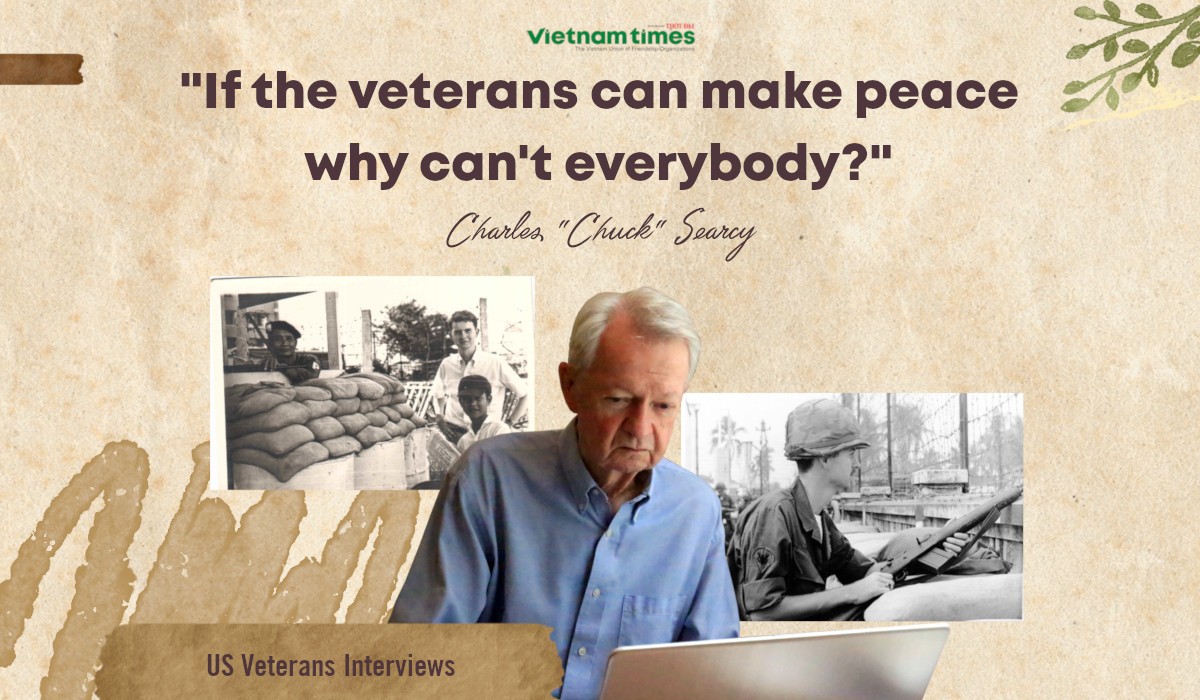 Expats in Vietnam
As one of the first US veterans to come back to Vietnam to reconcile the bilateral relations, Chuck Searcy was impressed with the Vietnamese people's positive attitude towards those who were once their enemies.
June 24, 2022 | 00:01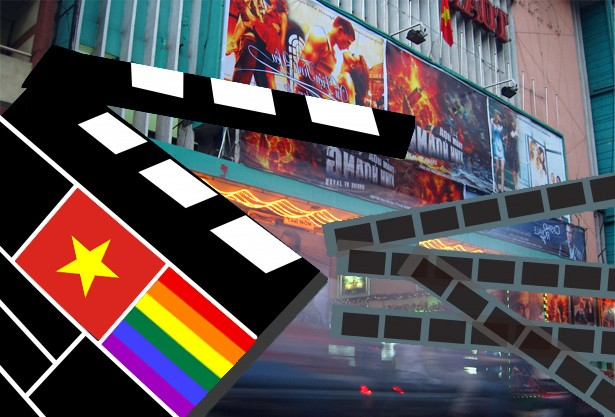 Expats in Vietnam
A nation's film industry can give a massive insight into its values and culture, and this is no different in Vietnam. This list of films charts the progressive trend of LGBTQ+ representation through Vietnamese cinema over the past several years, demonstrating a positive shift in general attitudes towards the queer community.
June 17, 2022 | 23:37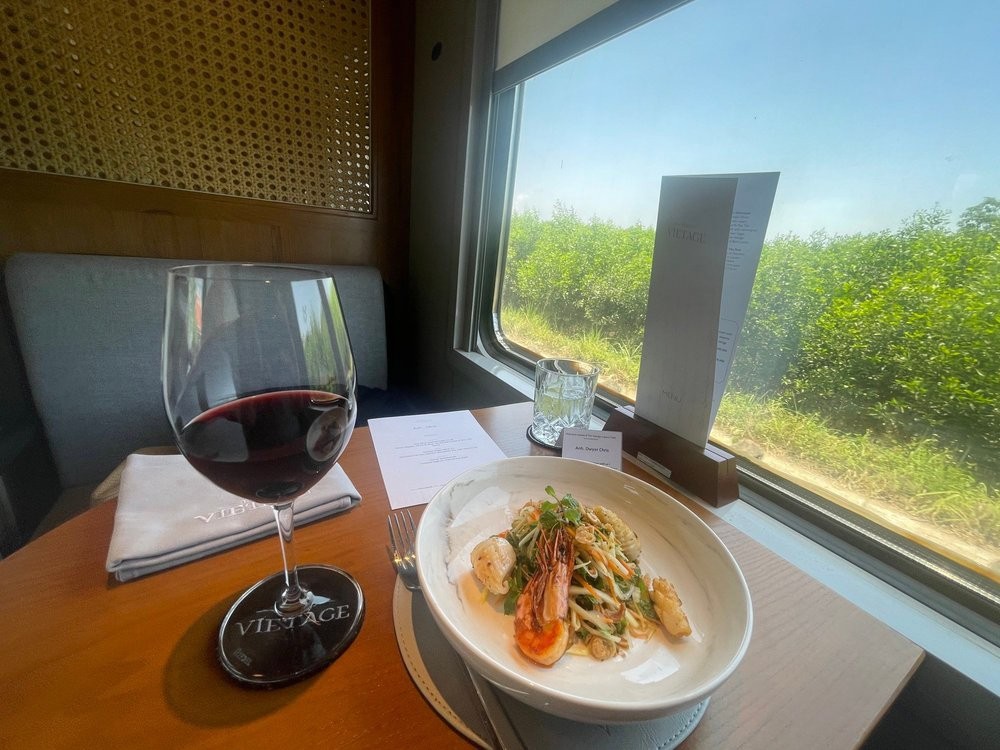 Expats in Vietnam
Chris described his Vietnam's first luxury train carriage as a soothing, at times surreal, journey.
June 16, 2022 | 08:00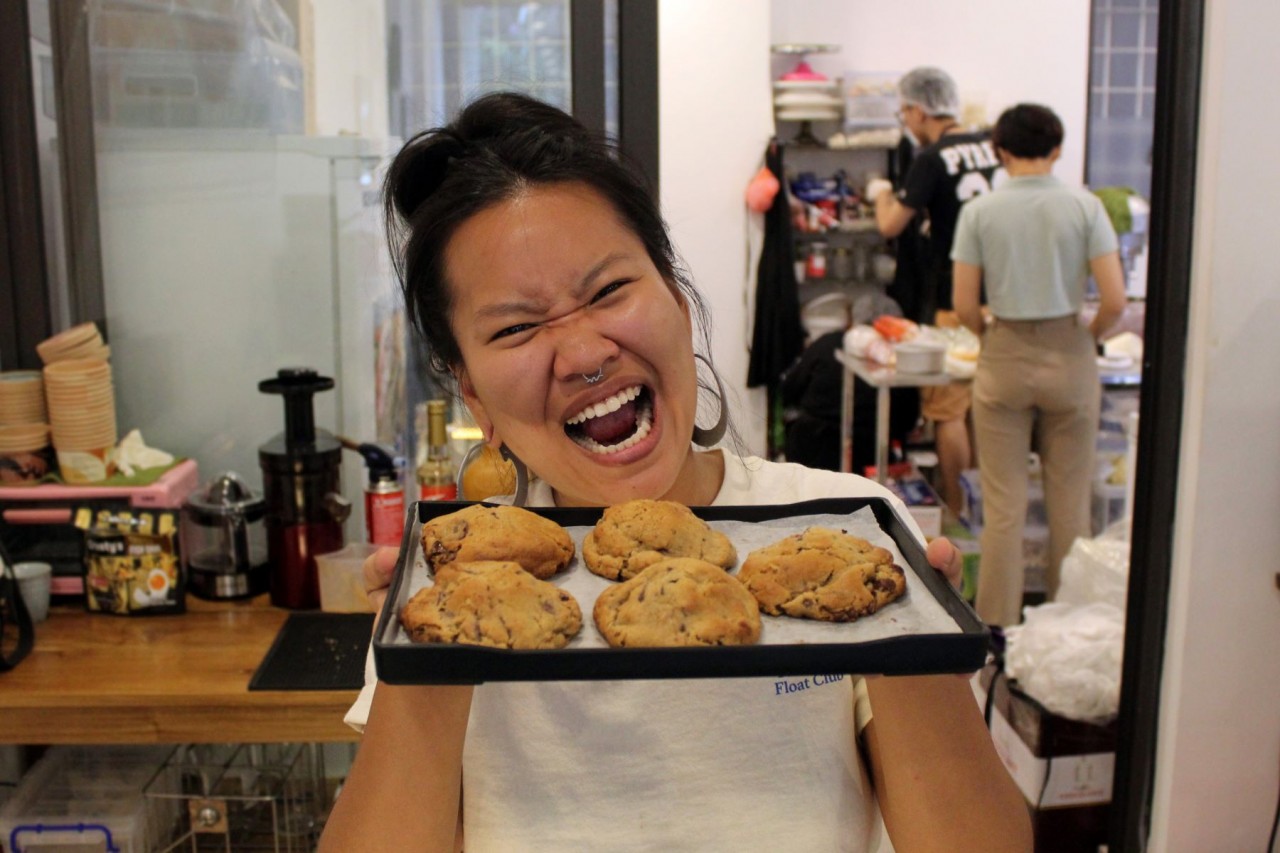 Expats in Vietnam
As the Vietnamese palate prefers sweet fruits over baked goods, expats are craving the cookies and cakes from the Western world. Fortunately, one Singaporean woman is enchanting Tay Ho with her decadant desserts.
June 08, 2022 | 17:22