Acceptance on the Silver Screen: A Brief Look at Vietnam's Queer Cinema
A nation's film industry can give a massive insight into its values and culture, and this is no different in Vietnam. This list of films charts the progressive trend of LGBTQ+ representation through Vietnamese cinema over the past several years, demonstrating a positive shift in general attitudes towards the queer community.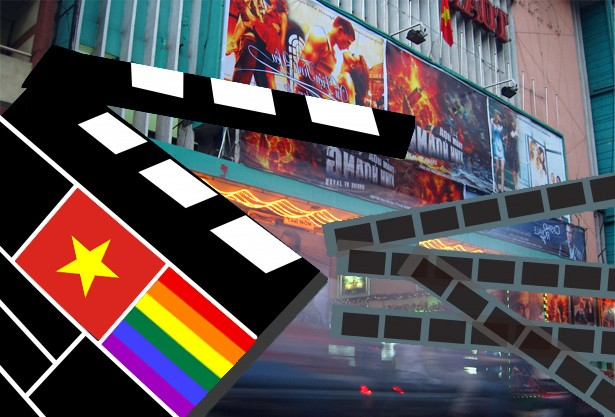 In recent years, queer cinema has become very popular in Vietnam. Image by Jason Law.
There is a misconception amongst some foreigners that Vietnam holds some 'old-fashioned' ideals when it comes to sexuality, gender and LGBTQ+ issues. While this may have been true in 2001, when 82% of people in UC Irvine's World Values Survey in Vietnam described homosexuality as "never acceptable" - in 2022 general perceptions are a lot more accepting, with dozens of Pride marches planned for June across the country and a much larger understanding than there was in the past.
The shift in cultural attitudes to the LGBT community can be partly attributed to the expanding catalogue of films telling some of the queer community's stories in Vietnam – media representation often raises awareness and focuses the cultural lens on specific social issues. This ever-growing library of media also indicates a positive trend of acceptance and understanding. Like most forms of art, film can help to shape a culture while also giving an insight into its history, struggles and stories.
In honor of Pride Month, the Vietnam Times has compiled a list of some of the most popular and influential LGBTQ+ themed films to enjoy and learn from. We'll go through the list in chronological order, to chart the exposure to diversity of sexuality and gender within Vietnamese cinema.
Chơi vơi (Adrift), 2009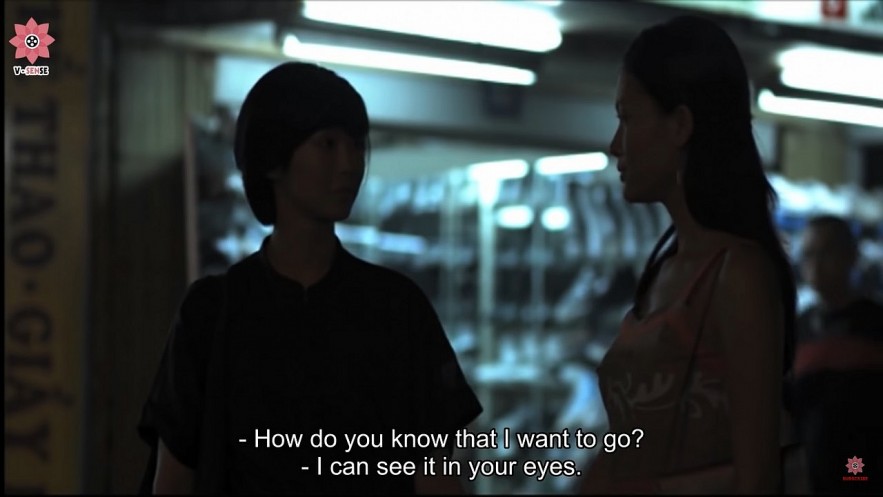 Duyen and Cam's close bond (Screenshot: YouTube)
Set in contemporary Hanoi, Adrift follows the story of newlywed couple Duyen and Hai, who are struggling to deal with their own sexualities. Duyen confides in her close friend Cam, an older woman, to try and solve their marriage problems. What she doesn't know is that Cam is a lesbian with a secret love for Duyen, having to hide her true identity in the repressive atmosphere of Hanoi.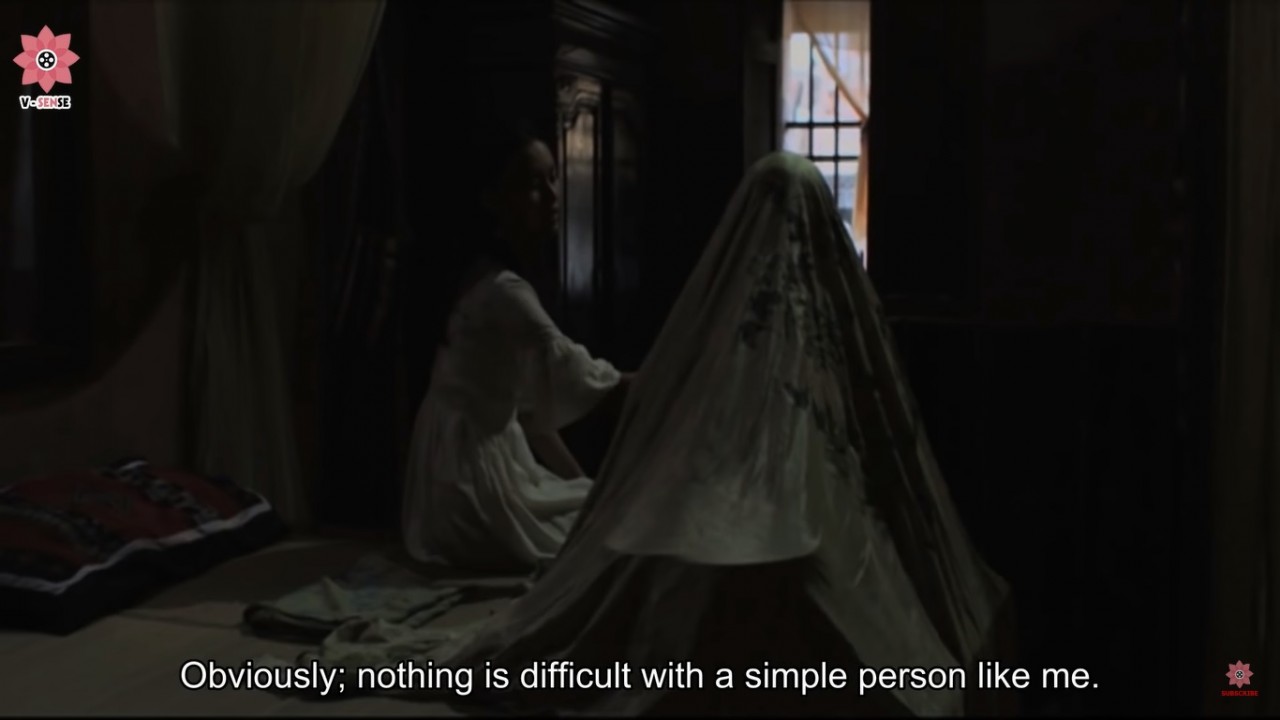 Cam is hidden from view, much like her sexuality must be kept hidden (Screenshot: YouTube)
Without ruining too much of the story, the themes deal with issues such as homosexuality and the loneliness of the younger generation. The movie was eventually screened at film festivals around the world winning several awards, and was one of Vietnam's first forays into seriously exploring non-heterosexual themes on the silver screen.
Để Mai Tính (Fool For Love/Let Mai Decide), 2010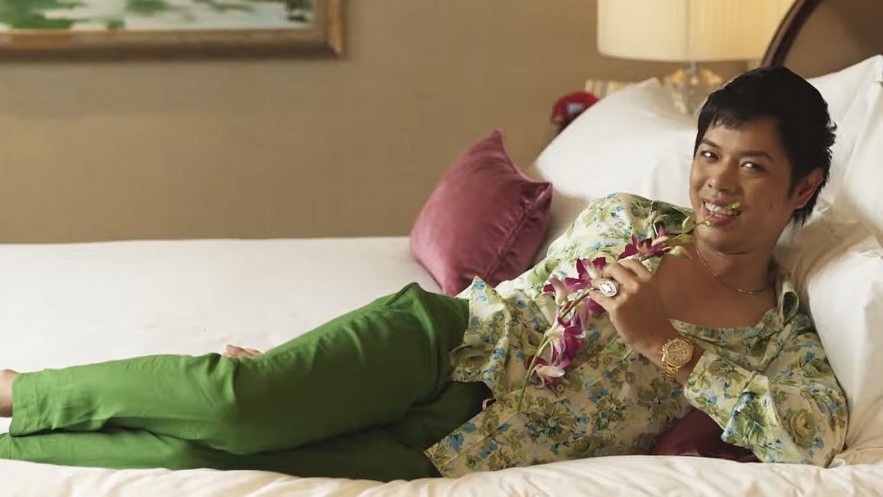 Hội is an openly gay but often exaggerated stereotype (Screenshot)
This romantic comedy tells the story of Dũng, a kind but incompetent hotel worker who falls in love with Mai, an aspiring female singer. When Mai falls for rich and powerful Antoine, Dũng finds solace (and money) in Hội, an extremely successful, gay businessman who lives a lavish, luxurious playboy lifestyle.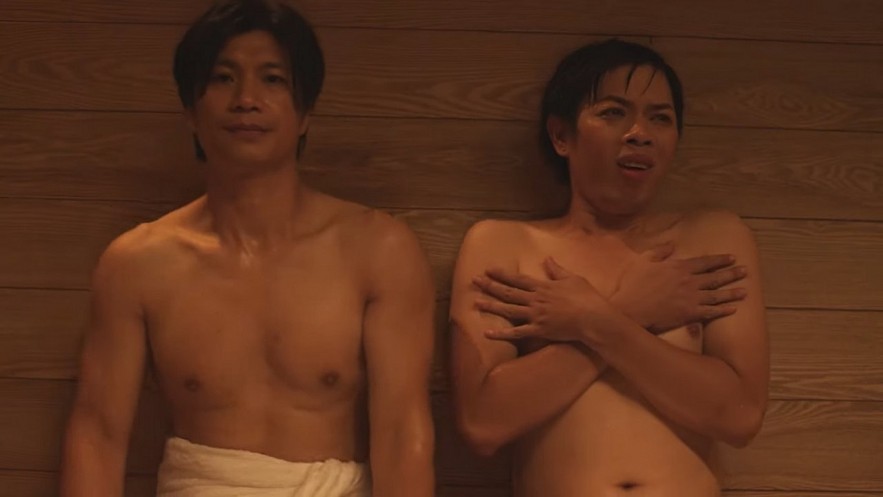 Comedy antics ensue with the pairing of Hội and Dũng (Screenshot)
Although director Charlie Nguyen's movie was a relative commercial success, earning itself a 2017 sequel (which became one of the highest grossing movies in Vietnam) – it received criticism for its portrayal of Hội. The majority of scenes featuring the 'relationship' between Dũng and Hội are there for comedic effect. So although the movie features one of Vietnamese cinema's first openly gay characters, it treats his sexuality as a joke and he mainly exists for the sake of laughs.
Hot boy Nổi Loạn (Hot Boy Rebel/ Lost in Paradise), 2011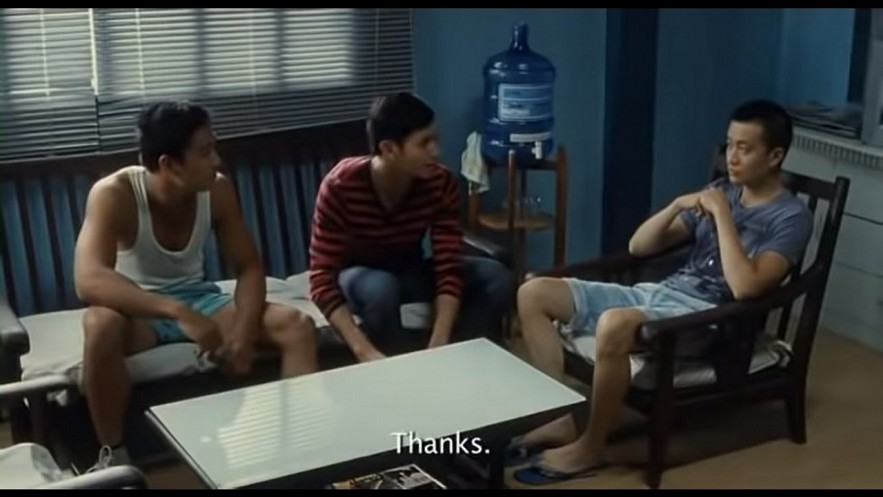 Naive Khoi is taken in by Lam and Dong (Screenshot)
Fondly dubbed "Vietnam's first gay film," Hot Boy is set in HCMC and follows two stories. The first is about three gay men; Khôi, Lam, and Đông. Khôi is disowned by his family due to his homosexuality and finds refuge in the home of his new friend Đông, who is in a romantic relationship with male prostitute Lam. The second story involves mentally handicapped Cười, and his blossoming yet dangerous friendship with female sex worker Hanh. The main characters' narratives unfold in the harsh and unforgiving underbelly of the poorer districts of Saigon as they all struggle to survive in the chaotic metropolis.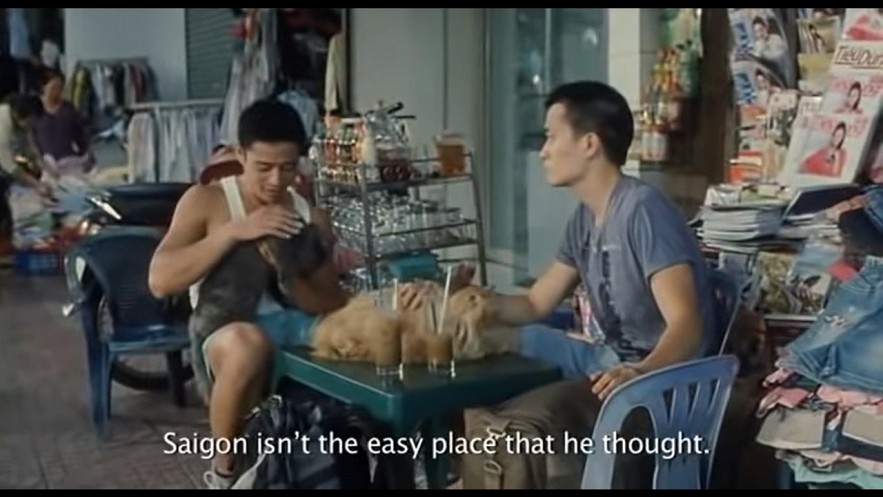 The movie's depiction of Saigon is gritty and daunting (Screenshot)
The gripping and often tragic drama deals with a lot of real issues; repression and rejection of homosexuality; prostitution and homelessness; alienation and fear amongst the LGBT community – but does so in a very empathetic and humane way. At the time, critics described this as a new, promising phenomenon; homosexuality, transgenderism and prostitution had typically been sources of comedy or provocation in Vietnamese cinema of the past.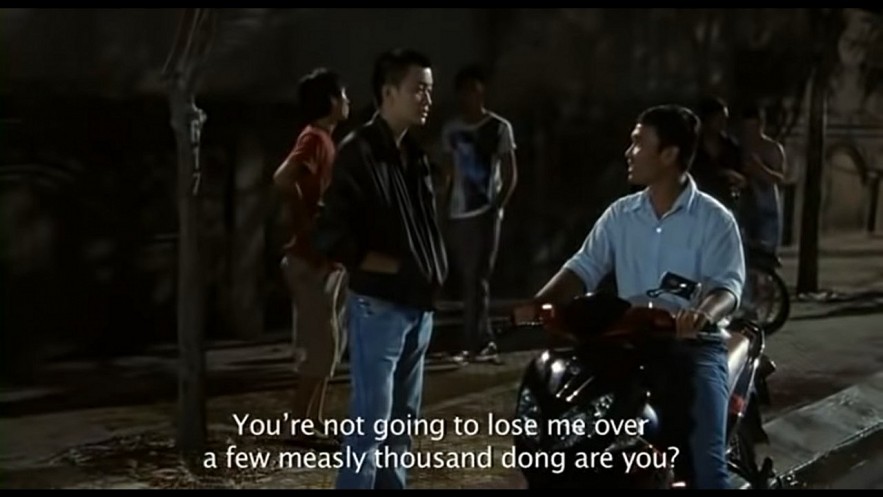 A bleak look into the lives of sex workers in Saigon (Screenshot)
Hot Boy Nổi Loạn was generally reviewed favorably by critics around the world. It was shown in international film festivals and even won Thailand's Technicolor Award in 2010. The Canadian press said of the film, "a positive, gay-themed film from Vietnam was in itself historically important". The film was so popular that director Vũ Ngọc Đãng released Hot Boy Nổi Loạn 2 in 2017.
Yêu (Love), 2015
Viet pop stars Gil Lê and Chi Pu have great onscreen chemistry (Screenshot)
Described as Vietnam's first 'mainstream' LGBTQ+ film, Yêu is about two childhood best friends Nhi and Tu (played by Viet pop stars Gil Lê and Chi Pu) who reunite after a ten year separation caused by tragic family events. Set against the backdrop of familial troubles and societal pressures in Saigon, the story follows these two women coming to terms with the fact that the bond they have is not simply platonic. To fully actualize the feelings they have for each other they must overcome the troubling environment they live in and the influences of other people on their lives.
Societal norms and expectations come between the two leading women (Screenshot)
The film is most notable for its conventional production; a directorial debut for Hip Hop artist and music-video creator Viet Max; from the producer of Để Mai tính; and featuring a cast of Vietnamese pop icons and well known actors - demonstrating that attitudes towards LGBTQ+ issues were coming closer to the forefront in the collective consciousness of Vietnamese society.
Song Lang, 2018
Leon Le's directorial debut Song Lang paints a picture of an unlikely bond that develops between hunky, yet troubled and dangerous debt collector Dũng, and hopeful, young opera singer Linh Phụng set in a romanticized vision of 1990s Saigon's underworld alongside the fading scene of traditional artform 'cải lương' (roughly: "reformed theater").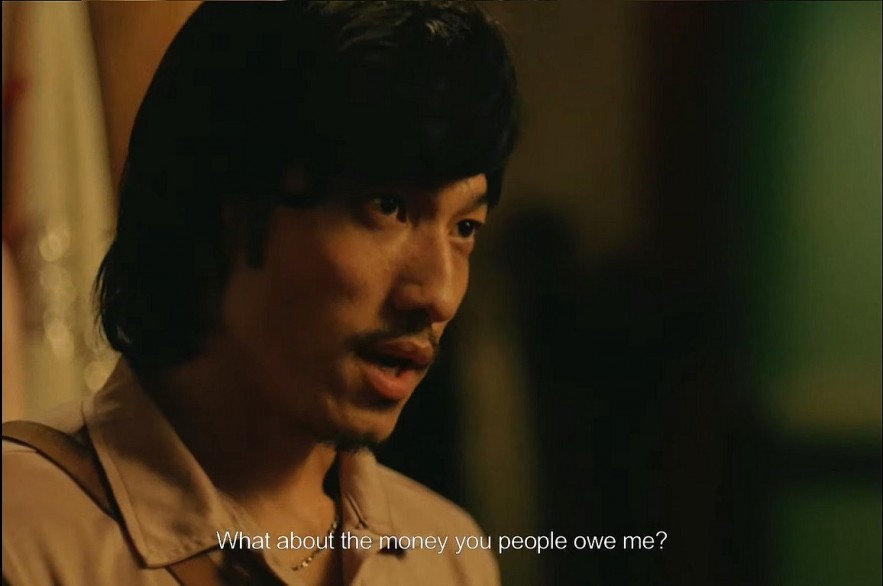 Dũng is a violent, machoistic loan shark dealing with his emotions in an often toxic way (Screenshot)
The dynamic between the two male leads (both played by Vietnamese pop stars) is captivatingly misaligned; Dũng, who spends his days unleashing violence and fear on indebted victims, struggles to repress his emotions; while Linh Phụng, despite being a performative artist, has difficulty expressing his own. The poetic telling of their burgeoning romance is what makes this movie stand out - they are at the center of the story without the subplots or intertwining love triangles featured in many of the LGBTQ+ movies that came before it.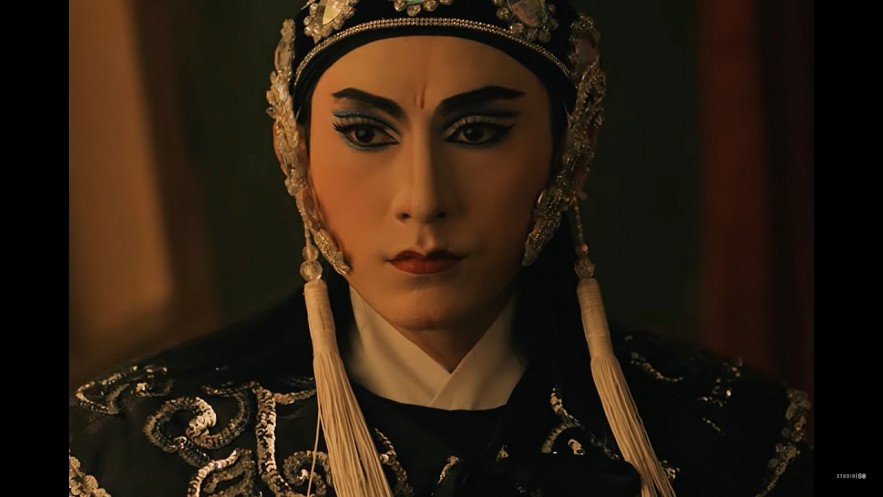 Linh Phụng expresses himself through performative art but struggles to do the same in his personal life (Screenshot)
Leon Le unsuccessfully pitched the script to many Vietnamese producers, before it was adopted by Studio68 who wanted more physical contact between the two leads. Le rejected this change - instead he uses the scenes of 'traditional' romantic stories told through cải lương in socially-unaccepting 90s Saigon to contrast those featuring the blooming bond between the two men - allowing a wider range of viewers to understand and relate to their connection.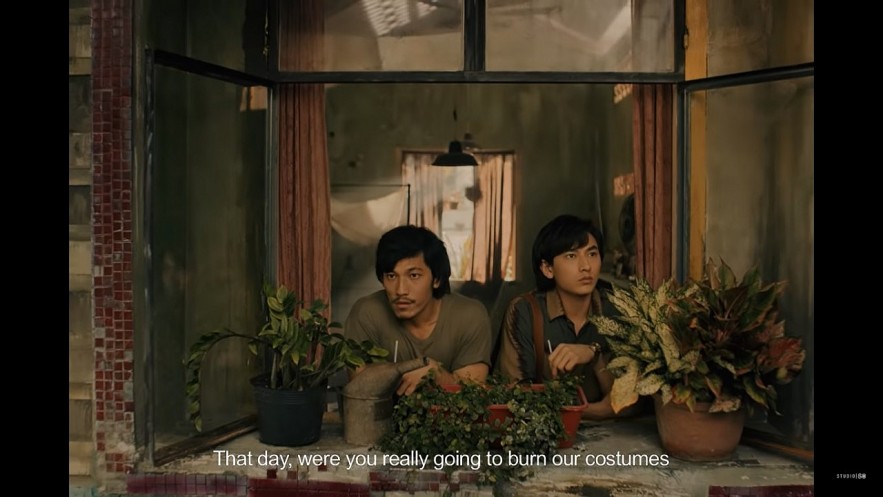 Linh Phụng and Dũng form a wonderful yet polarizing bond (Screenshot)
Song Lang remains at the top of the popularity list for movies within IMDB Vietnam's 'gay' category, and maintains a 100% score on Rotten Tomatoes. The film has won 52 awards internationally, from a huge array of film festivals across the East to the West - in Tokyo, Beijing, Seattle, New York and Madrid. This international recognition signified a big step in a modern direction for Vietnamese cinema.
Thưa Mẹ Con Đi (Goodbye Mother), 2019
In Thưa Mẹ Con Đi, protagonist Nau Văn (played by Lãnh Thanh) returns to his home country of Vietnam for the anniversary of his father's death after spending nine years in the USA. He brings his Vietnamese-American boyfriend Ian (actor/model Võ Điền Gia Huy) to meet his family with the intention of 'coming out' to them. This of course is a huge challenge amid; family expectations of Văn to marry and have children; the belief that Ian is merely a close friend; and the titular mother Mrs. Hanh's (Hồng Đào) conflicting feelings of both love and fear.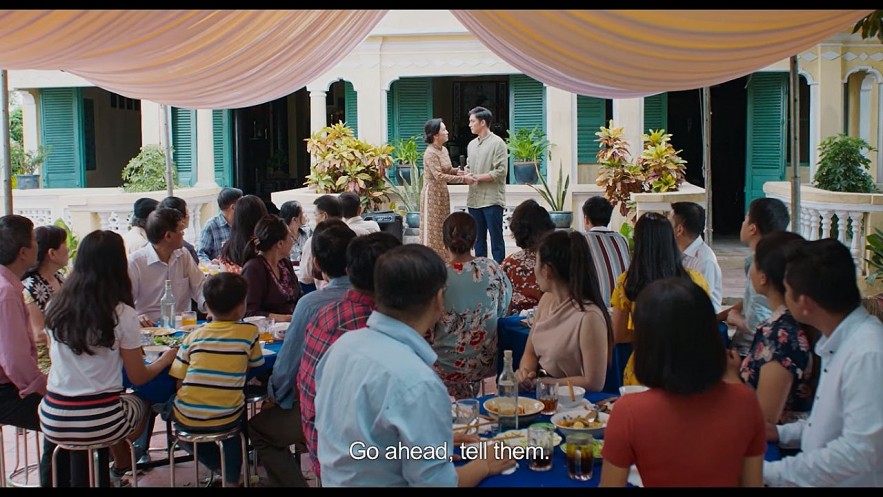 Trying to come out to family in Vietnam (screenshot)
Alongside the beautiful onscreen chemistry between Van and Ian, the drama in the story comes from familial presumptions, lack of understanding, and the tension caused by the two men's secret, though the director approaches their romance in a way that's inexplicitly heart-warming and sometimes even tear-inducing.
The overall mood is often kept lighthearted through mild comedy, though not at the expense of their sexuality but through great dialogue, powerful acting and relatable family archetypes. Actress Nsut Le Thien's performance as Văn's seemingly dementia-stricken grandmother is both funny and saddening, though at times she seems to be more aware of the situation than anyone else.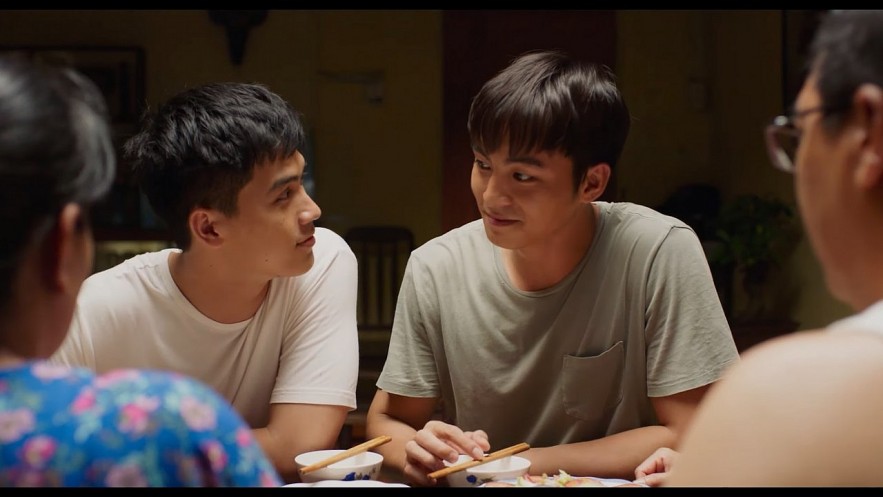 Ian and Van, played by actors Vo Dien Gia Huy and Lanh Thanh have amazing onscreen chemistry (Screenshot)
Van and Ian's relationship shows how far attitudes towards queer people have come; despite some rejection from Văn's family, the way their love is presented is overt, with no pretense to the viewer that their connection is anything other than romantic. It ambitiously tells a tale of coming out amidst traditional Vietnamese expectations - an experience that would be difficult in any country. Without spoiling too much, the ending is also a lot less tragic than many earlier LGBTQ+ films and focuses on the idea that love; both familial and romantic, always prevails.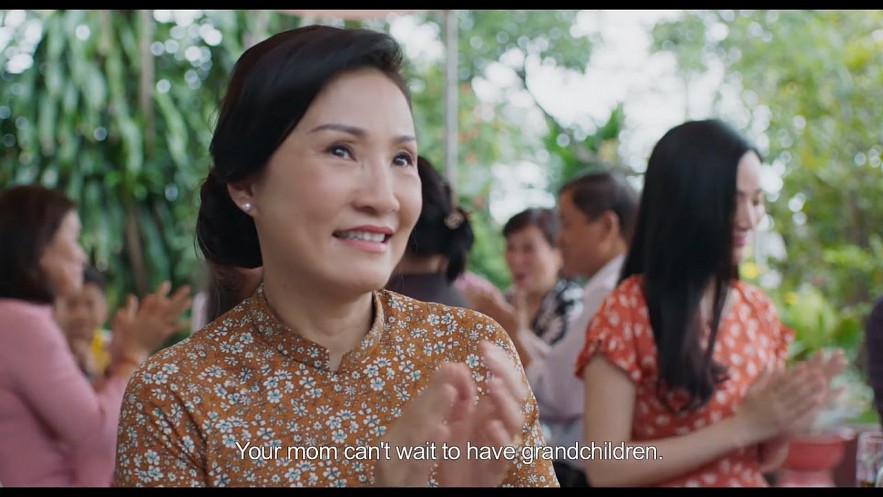 Mrs. Hanh has her own hopes for Văn (Screenshot)
Goodbye Mother garnered international recognition, receiving awards in Canada and the USA, and was screened at film festivals around the world. Park Seong-ho of the Busan International Film Festival said that the film shows Vietnam is quite open about homosexuality but that even in a harmonious family, coming out is still an issue.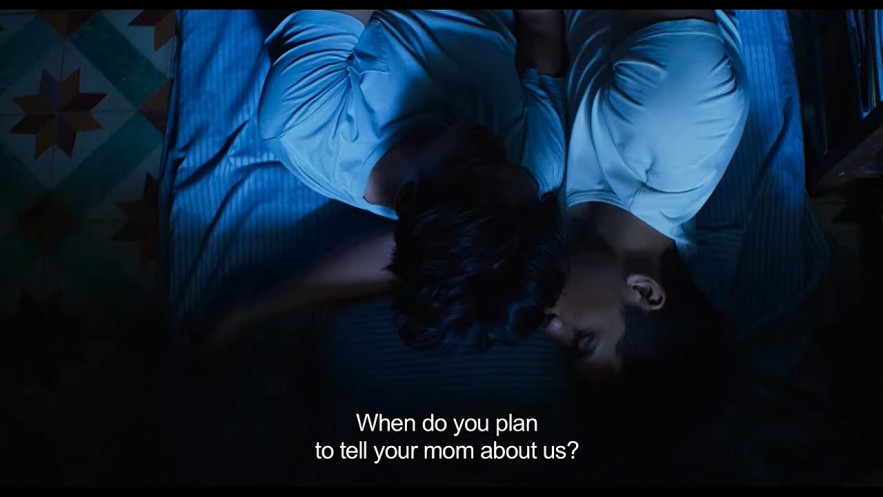 Coming out is a challenge for Văn (Screenshot)
Much like Vietnam's financial and industrial growth over the past few decades, the modernization of its societal attitudes towards the LGBTQ+ community has been rapid and positive. Through the evolution of the nation's film industry, and the manner in which stories of non-heterosexual characters have been told, we can see a favorable movement towards inclusivity and awareness. If the past is any indication of the future, then this trend should continue and hopefully, the issues of a historically marginalized group can continue to be put in the metaphorical and literal spotlight.
Viet Bites: BAKED and Friends in Hanoi

As the Vietnamese palate prefers sweet fruits over baked goods, expats are craving the cookies and cakes from the Western world. Fortunately, one Singaporean woman...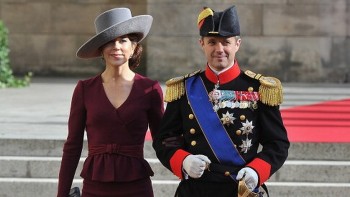 Friendship
Denmark's Crown Prince and Crown Princess will visit Vietnam to celebrate 50 years of diplomatic relations and promote green solutions.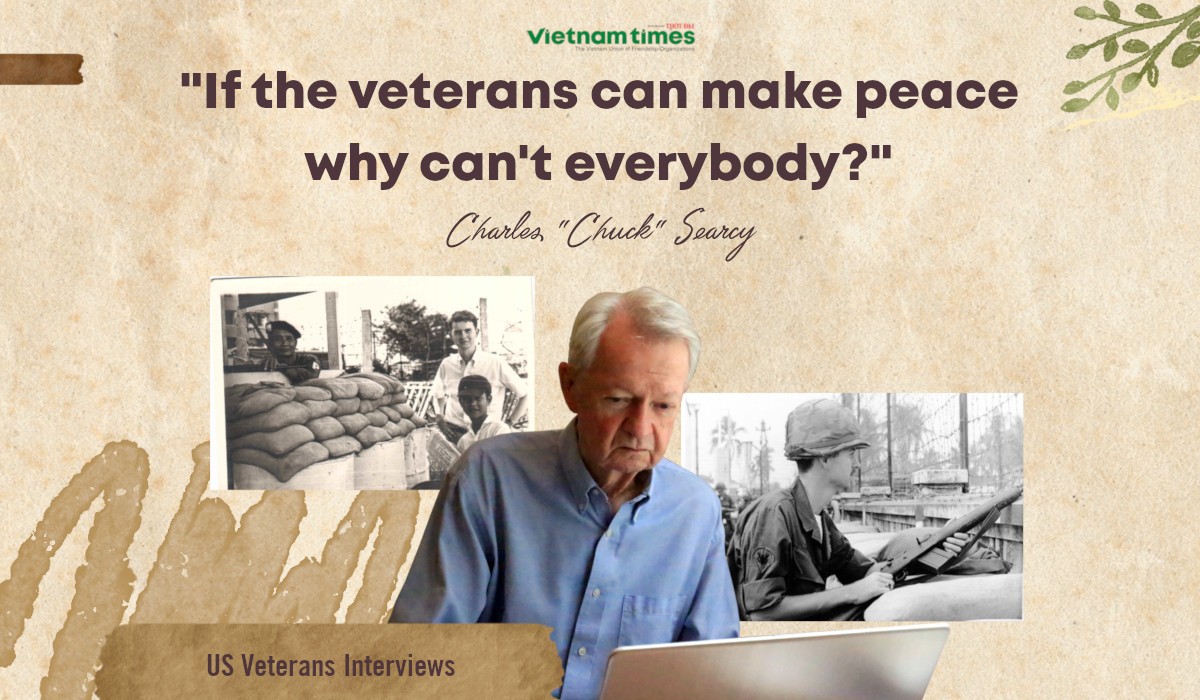 Expats in Vietnam
As one of the first US veterans to come back to Vietnam to reconcile the bilateral relations, Chuck Searcy was impressed with the Vietnamese people's positive attitude towards those who were once their enemies.
June 24, 2022 | 00:01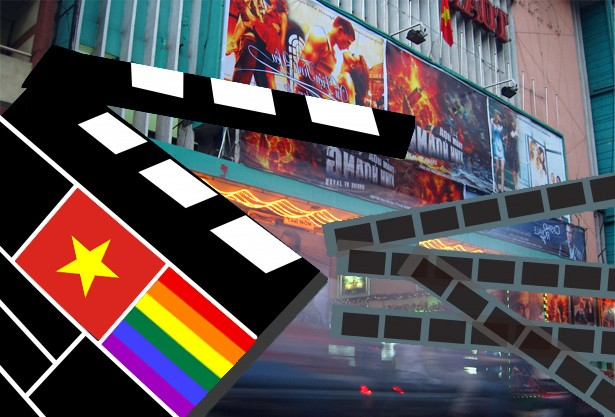 Expats in Vietnam
A nation's film industry can give a massive insight into its values and culture, and this is no different in Vietnam. This list of films charts the progressive trend of LGBTQ+ representation through Vietnamese cinema over the past several years, demonstrating a positive shift in general attitudes towards the queer community.
June 17, 2022 | 23:37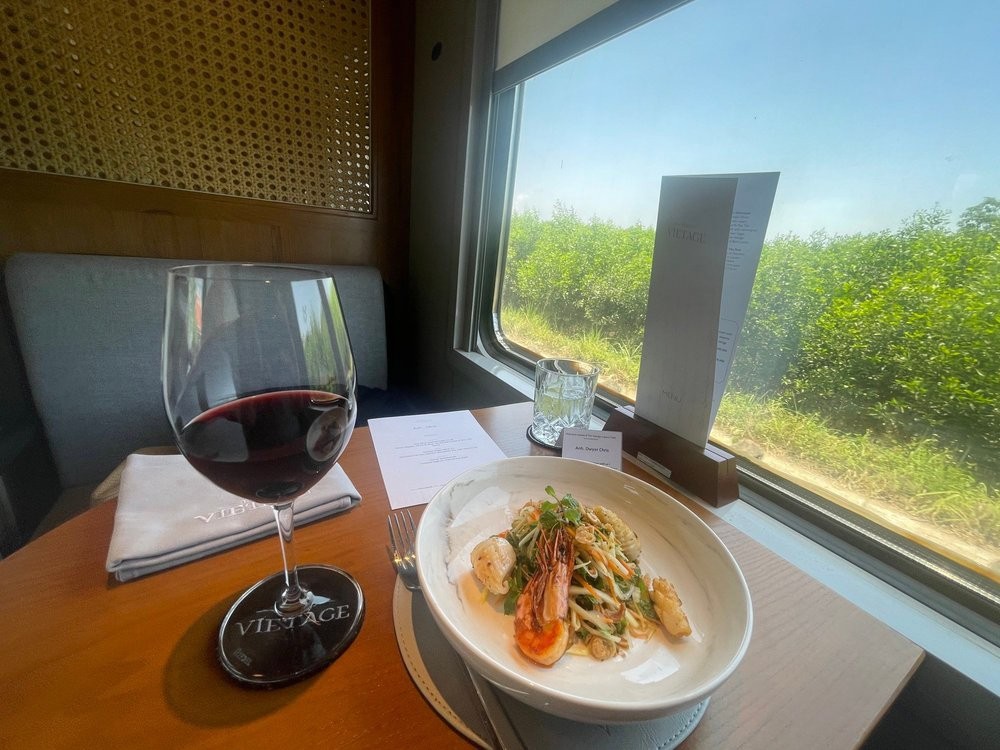 Expats in Vietnam
Chris described his Vietnam's first luxury train carriage as a soothing, at times surreal, journey.
June 16, 2022 | 08:00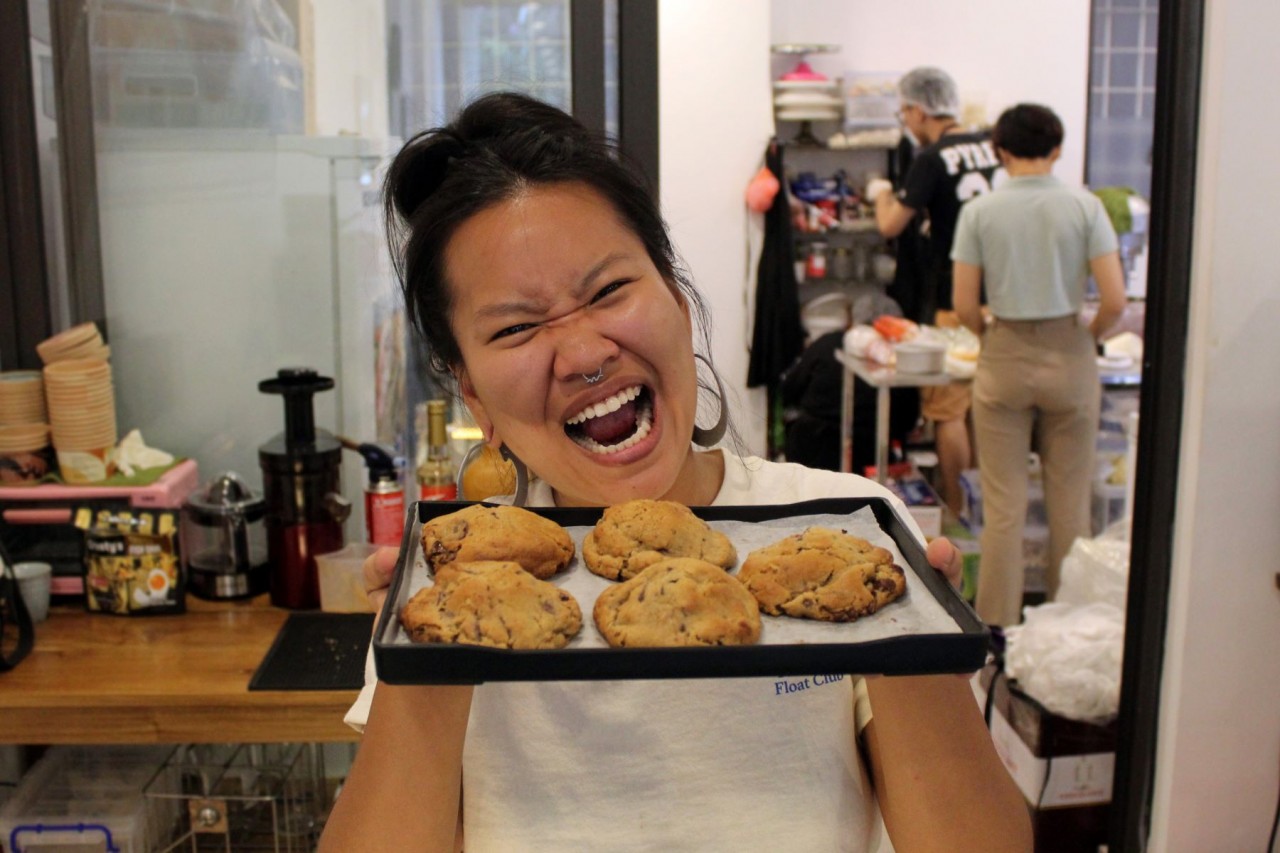 Expats in Vietnam
As the Vietnamese palate prefers sweet fruits over baked goods, expats are craving the cookies and cakes from the Western world. Fortunately, one Singaporean woman is enchanting Tay Ho with her decadant desserts.
June 08, 2022 | 17:22