First transgender man gives birth to baby in Vietnam
Minh Khang has become the first transgender man in Vietnam to give birth to his own baby after he and his wife, also a transgender woman, welcomed their first newborn on May 16.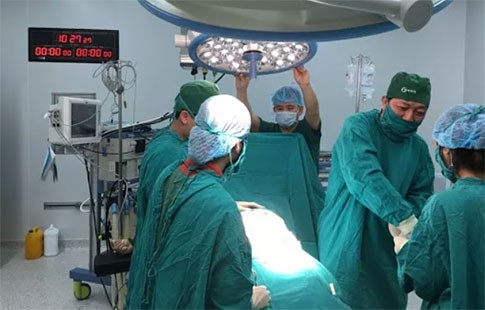 The baby was born by caesarean section on the evening of May 16
The little baby girl was delivered by C-section and she was completely healthy, Minh Anh, Khang's wife, happily wrote on her social network account.
Both Minh Anh and Minh Khang are transgender persons. They met and fell in love with each other at a contest several years ago. They agreed to marry and their wedding was held in 2017, grabbing local media headlines.
Yearning to have a baby, Minh Khang decided to stop the hormone therapy to regain menstruation. He followed obstetricians' advice on a well-balanced pre-pregnancy diet in hopes of getting pregnant.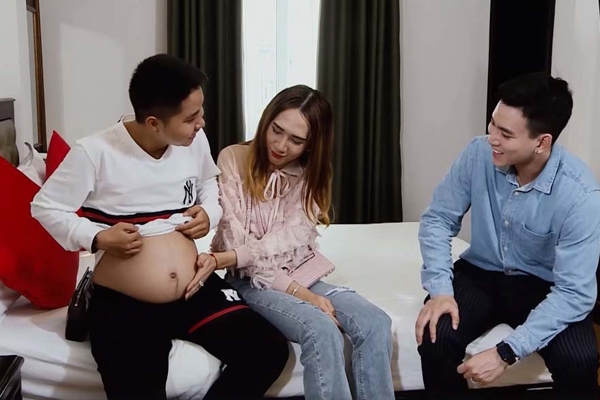 Both Minh Anh and Minh Khang are transgender persons. They eager to welcome their first child
Obstetrician were afraid that Khang would find it difficult to have a baby as he had used several kinds of drugs and hormones for a long time following transitioning.
But to the couple's surprise, Khang got pregnant three months after stopping the hormone therapy. He was then regarded as the first Vietnamese man who became pregnant.
During pregnancy, Khang showed no signs of morning sickness, except for numbness in limbs and spine. He even went away on business trips and took part in community activities.
Following the news of their baby coming out, a lot of people have sent messages of congratulations to the couple.
Vietnam and LGBT rights: Making strides

Vietnam has seen a radical change in lesbian, gay, bi-sexual and transgender (LGBT) rights over the last decade as the State has made significant steps ...
VOV