The Best New European Train Journeys For 2022
With life coming to normal and the difficulty of Covid-19, some of the best new European trains will be opening in the next year, with new service and routes.
For the second December in succession, Europe's rail operators face an end-of-year balancing act. The 2022 rail schedules came into force across Europe on 12 December, but train companies are unsure whether to shout about bold innovations or hunker down and keep quiet until the pandemic abates. This time last year we were anticipating the launch of sleeper services from Amsterdam to Vienna and Innsbruck. In the end, those new trains from the Netherlands to Austria didn't start until May.
The pandemic has made 2021 a challenge for anyone trying to keep up with Europe's changing railway timetables. Schedules were tweaked frequently, often with very positive results. A wonderful new direct daytime Eurocity service from Vienna to Trieste started in June, as did new summer season night trains from Bratislava and Vienna to Split, according to The Guardian.
1. Paris to Vienna by night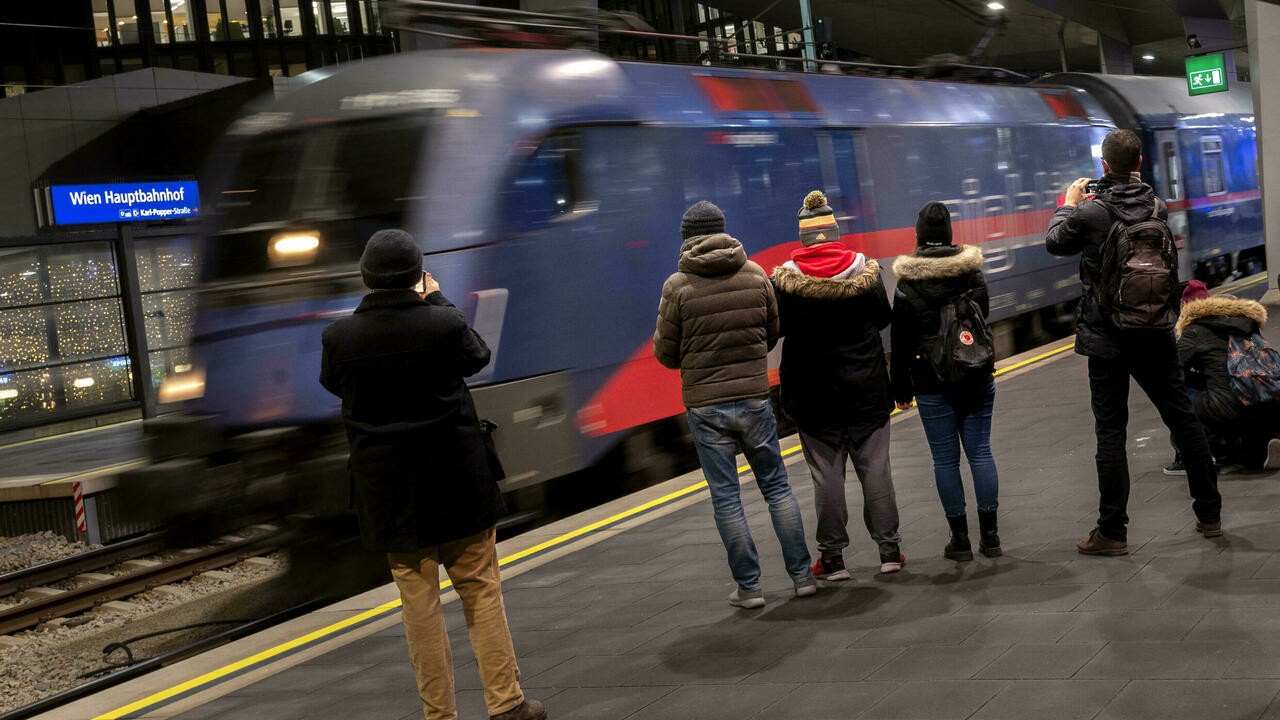 Photo: France24
Night trains are back on the rise in Europe. Makes sense: they're a greener, comfier, not-even-than-much-lengthier alternative to air travel. So it's no surprise railway firms are opening up brand-new routes like never before.
The latest snazzy new line is a night service connecting Paris and Vienna: a 1,400-kilometre stretch now covered by a single journey. The route is operated by Austrian firm Nightjet, and it started taking passengers this month. But you want to know best bit? Fares start at an impressively affordable €29.90.
That price will get you a seat in a six-person apartment, plus snacks and drinks from the on-board menu. If you want a proper bed, you're talking €49.90 per head and that includes bunks with bedding and breakfast, while smaller private cabins start at €89.90. None of which is actually that expensive – especially when you compare it with the usual overall costs of flying.
Between the two capitals, the service will also stop at Strasbourg, Munich, Salzburg, Linz and St Pölten. Excitingly, SNCF is pitching for this to form part of the proposed Trans-Europe Express 2.0. The current plans include another route between Paris and Berlin, due to open in December 2023, as well as other potential lines between Zurich and Barcelona, and Zurich and Rome.
But in any case, as of yesterday, you and your dearest can do the following: doze off in the shadow of the Eiffel Tower, snore your way past towering Alpine landscapes, and wake up just as you cross the Viennese Danube, according to Timeout Magazine.
2. Amsterdam to Zürich by night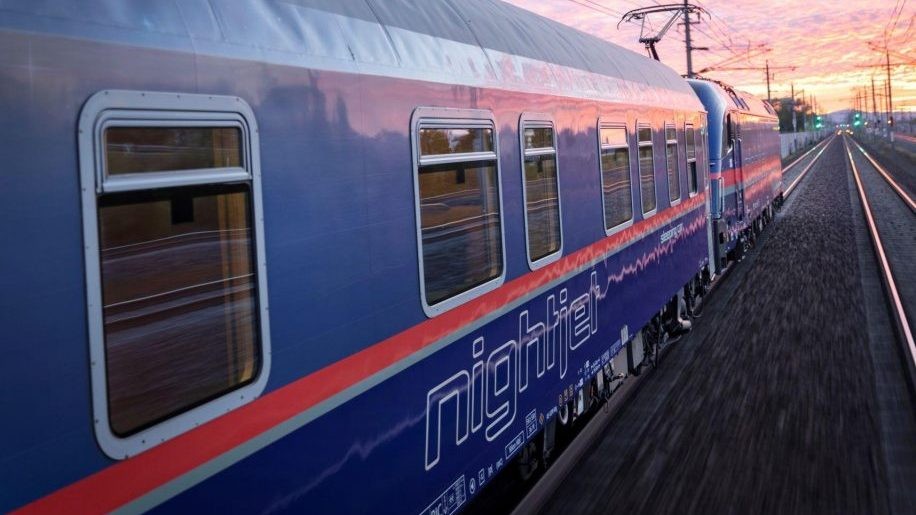 Photo: Business Traveller
The overnight train connecting Amsterdam and Zurich began on December 12. The Nightjet Zurich will travel from Amsterdam to Utrecht, and continue on to Basel before reaching its destination of Zurich. The train will depart nightly at 8:30 p.m. and will arrive 11 hours and 25 minutes later in Zurich at 8:05 a.m.
Along the way, the train makes 18 stops in cities such as Arnhem, Düsseldorf, Cologne, and Frankfurt. In the opposite direction, the Nightjet arrives in Amsterdam at 9:14 a.m. every day.
The first ticket sales started this week via nsinternational.com. Prices range from €38 for a seat, from €50 for a bunk, and from €90 for a sleeping compartment. Each sleeping compartment has its own bathroom and breakfast is included for passengers who purchase a bunk. The train also has room to bring your bicycle aboard.
"After the return of the night train route to Vienna, the Netherlands was connected again to the European night train network since May of this year. The night train is a climate-friendly and popular way to travel internationally. With the night train to Zurich, we are once again adding a direct connection to a European city on our timetable," said Marjan Rintel, CEO of Dutch national railway NS.
Several test runs from Switzerland to the Netherlands are taking place leading up to the first trip. Together with its partners SBB, ÖBB, and DB, NS will put the finishing touches on the trains and have them ready for operation in December.
More night train routes could also be launched the next couple of years. It was previously reported that Amsterdam, Hamburg, Copenhagen, Stockholm and Helsinki were considering an overnight rail service connecting the cities. However, another proposed route between Malmo and Brussels was unlikely to launch next year as planned, according to NLTimes.
3. Stuttgart to Vienna via the Tyrol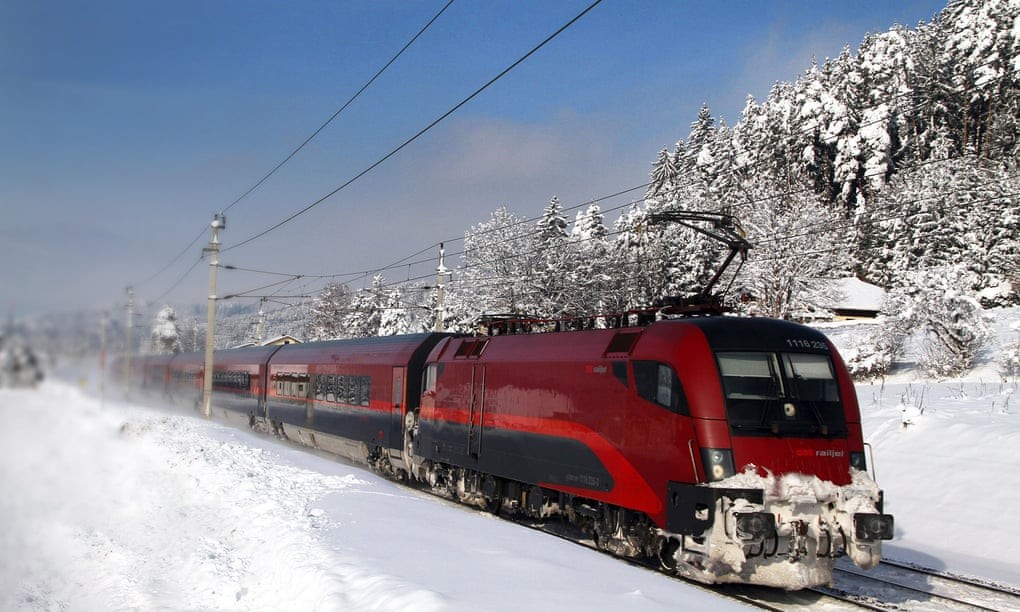 Photograph: Ing. Christoph Posch/Obb Press
9 hrs 45 mins. Daily from 12 Dec. Fares from €37.90 second class, €56.90 first class, €71.90 business class
Austrian operator ÖBB and its partners have been aggressively expanding their daytime Railjet network in recent years. This time last year saw the first regular Railjet service to Berlin from Graz in Austria, and now Stuttgart gets a daily Railjet to Vienna. This new train will be called Bregenzerwald. It isn't the fastest, and those in a hurry to reach Austria from Stuttgart will still find it faster to travel via Munich. But the beauty of the new direct train from Swabia to the Austrian capital is the glorious route it takes, meandering south down to Lake Constance, then running via Bregenz to join the celebrated Arlberg Railway to reach Innsbruck. It then loops back through a corner of Bavaria, without stopping on German territory, continuing east to Salzburg and following the Empress Elizabeth Railway to Vienna.
It's a longish ride, but there's a restaurant car on board. This is surely a case for splashing out that bit extra for first class or even ÖBB's swish business class, which comes at a fixed premium of just €15 above the first-class fare. And if you don't like the idea of a 07.44 start in Stuttgart, there's the option of joining the same train in Ulm at 09.02, according to The Guardian.
4. Ljubljana to Budapest via Graz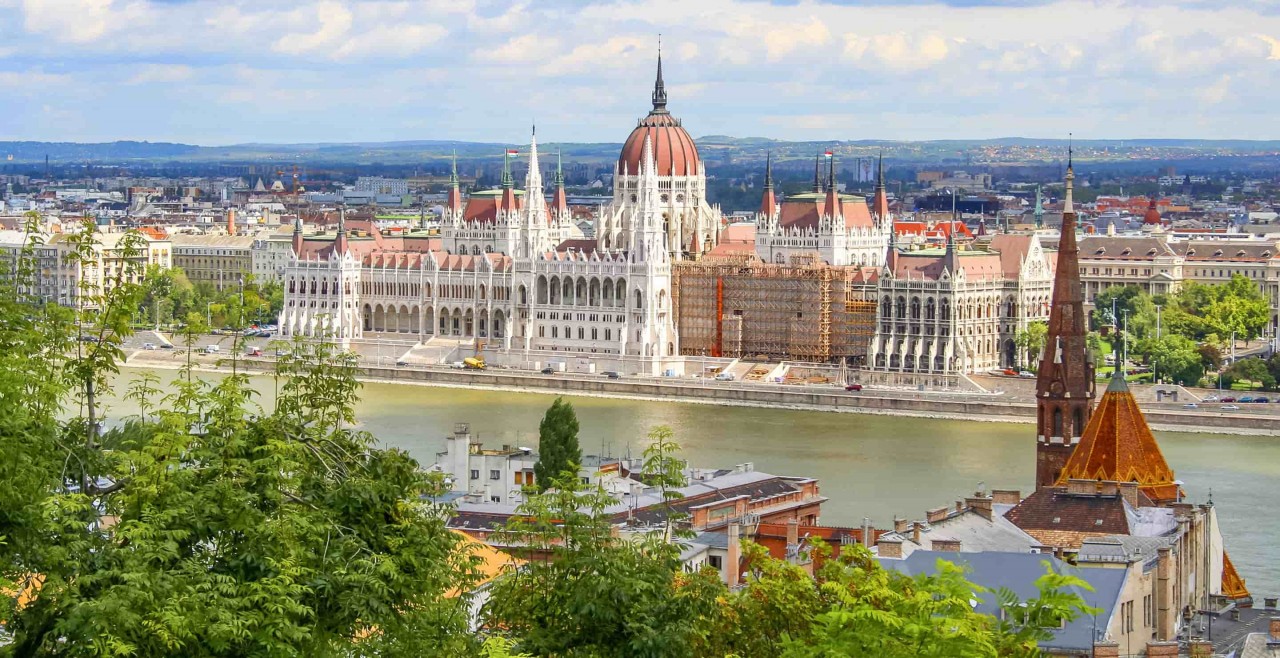 Photo: Trainline
8 hrs 40 mins. Daily from 12 Dec. Fares from €39.40 second class and €51.90 first class
There has long been a direct train from Ljubljana to Budapest. It's called Cittadella. Now there's a newcomer linking the two cities by a very unusual route, which is more scenic and also twice crosses the line of the former iron curtain. If there's a train which captures how Europe has changed over the past 30 years, it is this new direct service from Slovenia to Hungary via Austria's Styria region.
Make this a journey for a June day, when the sun rises in Ljubljana just after 5am. Perfect timing for the new 05.05 to Budapest, which runs down the Sava Valley before cutting through the hills to reach Austria. Expect a feast of fine scenery on this journey, which takes in some deeply rural terrain to reach the Hungarian capital in the early afternoon.
5. Madrid to Santiago de Compostela (high speed)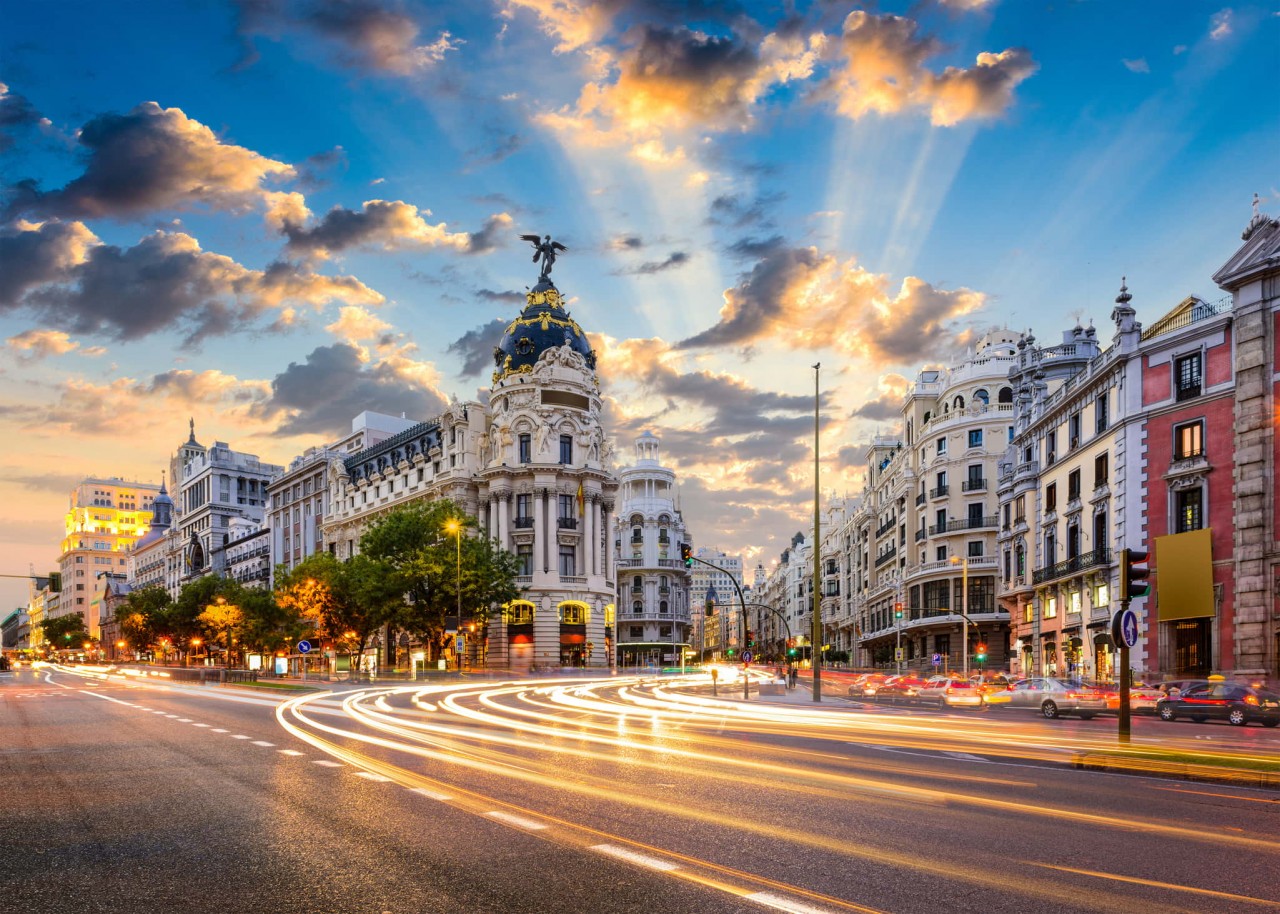 Photo: ACP Rail
The fastest trains from Madrid to Santiago de Compostela take around 5 hours, covering a distance of approximately 486 kilometres.
On weekdays, the first train leaving Madrid is scheduled to depart at around 09:15. The last departure is usually at around 18:54. This is the same at the weekend. On average, there are about 4 trains per day travelling between the two cities. They leave approximately every 1 hour and 55 minutes.
Prices for a single ticket between the two cities start from $20.15.
We think any time is a great time to visit Santiago de Compostela, as each season has its own unique charm. Nevertheless, please make sure you check the local weather and average seasonal temperatures at destination before deciding on your holiday. If you're travelling on a weekday, you'll find the earliest train to Santiago de Compostela leaving Madrid at around 09:15 and the last train leaving at around 18:54. This is the same at the weekend.
6. Genoa to Naples (high speed)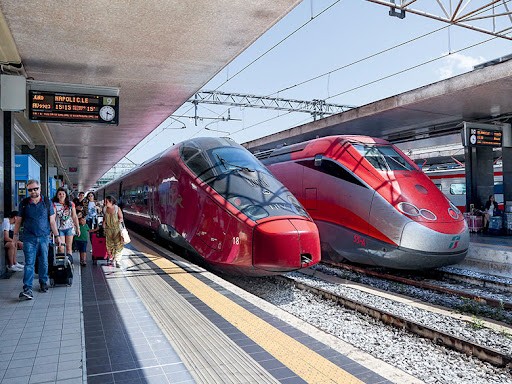 Photo: High-Speed World
6 hrs 40 mins. Daily from 12 Dec. Fares from €59.90 in Smart, €66.90 in Prima, €116.90 in Club Executive
Private operator NTV Italo continues to challenge Trenitalia by expanding its network across Italy. This month sees Italo regularly serving Genoa for the first time, with a new daily service from the Ligurian port to Naples from 12 December. Trenitalia's only direct daytime train between the two cities follows the coastal railway, taking eight hours to do the 450-mile trip. NTV Italo's new service loops north through Milan to join Italy's main high-speed route south, through Florence to Rome and beyond. That 590-mile journey to Naples gives those who only reluctantly leave their private jets at home plenty of time to relax in Italo's smart Club Executive class and enjoy a high-speed dash through a great sweep of Italian countryside, according to The Guardian.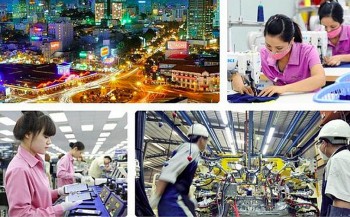 National
Vietnam News Today (Jan. 17): Vietnam records 15,643 new Covid cases; Northern region to turn severely cold from January 17; 'New normal' adaptation leads to positive forecast for Vietnamese economy in 2022; Vietnam-China clash tickets open for sale in two days.