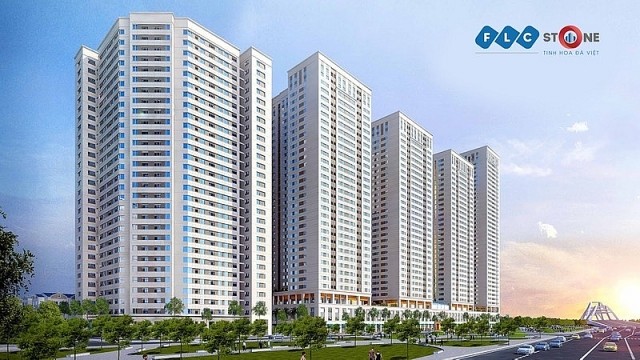 13000 m2 of natural marble stone of FLC STONE at Eurowindow Holding (Dong Anh, Hanoi)
Market prospect for 2020 - 2022
Mr. Nguyen Van Dinh, Vice President and General Secretary of Vietnam Real Estate Brokers Association said that in terms of general macro economy, Vietnam's economy continued to be stable. Growth in demand for investment and housing purchases would be sustained.
Also according to CBRE's 2019 Real Estate Market Focus Report and 2020 Outlook, in order to meet market demand, mid-end products are expected to occupy a prominent position with stable supply from many urban area or metropolitan area projects.
In terms of location, the real estate market continues to expand further from traditional areas by reaching out to the north, southwest and suburban districts in the south and east of Hanoi. The majority of supply comes from projects in Hoai Duc, Ha Dong, Dong Anh and Dan Phuong, accounting for nearly 30% of total new launches, continuing the trend of moving and forming urban areas in places with many development prospects.

In addition, information from the Ministry of Construction showed that in 2020, investment in the construction of technical infrastructure, transportation and irrigation was of interest to the Government and the real estate market showed signs of recovery. The demand for construction is still abundant.
These are considered optimistic signals while the economy is temporarily quiet due to the effects of COVID-19 epidemic. With effective measures to cope with and treat diseases in Vietnam, as soon as the epidemic is over, the market can rebound strongly after a period of repression, creating momentum to boost growth for many sectors. Among which are the real estate and construction materials industry, especially natural stone enterprises are facing a "bright door" of growth following the general recovery trend.
Natural Marble - a representative of natural building materials
In recent years, the natural stone in new architectures has become increasingly strong and has become a major trend. In particular, customers favor the natural Marble not only for the aesthetics from the unique patterns or the variety of colors but also due to the endurance, fire resistance and extreme waterproofing ability.
For example, FLC STONE's natural stone products impress the market thanks to its direct exploitation, the use of diamond wire cutting technology, hydraulic jacks to create superior quality for the finished product, ensuring durability and natural beauty of each rock pattern.
As one of the few reputable brands in providing high quality natural stone, package services from mining, manufacturing to finishing construction, FLC STONE not only attracts individual customers but also expands cooperation with many large enterprises in the construction and real estate market such as FLC Group, Geleximco Group, Alphanam Group...
From the prospects of the real estate 2020 market and the arrival of large-scale projects using Marble, the modern construction industry is facing new development trends, and continues to bring potential opportunities for businesses with solid competencies such as FLC STONE.
FLC STONE stone reaches international standard ISO 9001:2015 in terms of quality, gloss, compression and flexible strength, selected in many projects and meeting the tastes of the international market.

Website: www.flcstone.vn

Hotline: 0981 099 922 - 0982 632 299

Email: [email protected]

Office: 5th Floor, FLC Landmark Tower, Le Duc Tho, My Dinh 2, Nam Tu Liem, Hanoi.
Candy Lee
thoidai.com.vn