The Captivating Beauty of the Rubber Forest in Ha Tinh
In the spring, the leaves of the vast rubber forest in the mountainous district of Huong Khe (Ha Tinh) turn red and yellow. This color blends with the peaceful rhythm of life, creating a magnificent picture of nature.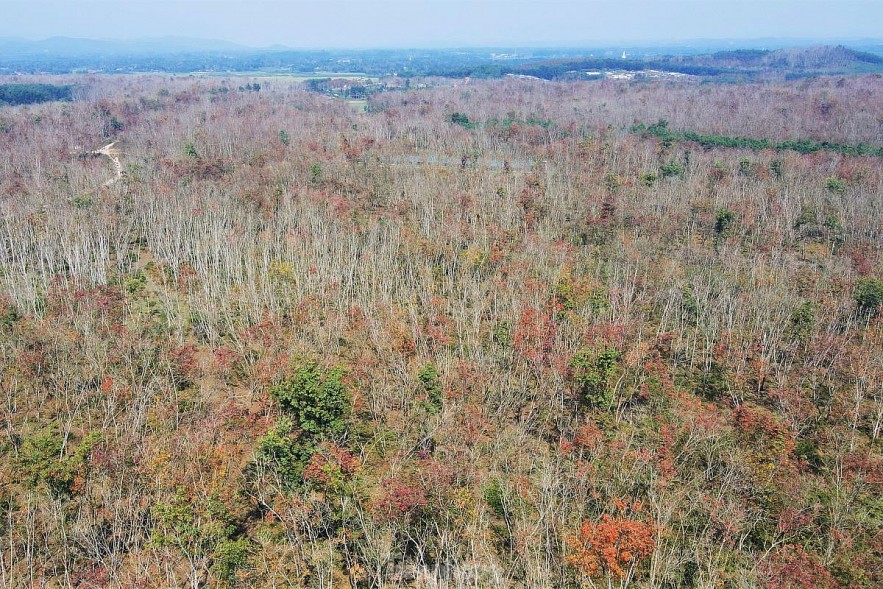 Photo: Tienphong.vn
Around the end of December to March, the vast rubber forests in Huong Khe district, Ha Tinh province undergo many changes.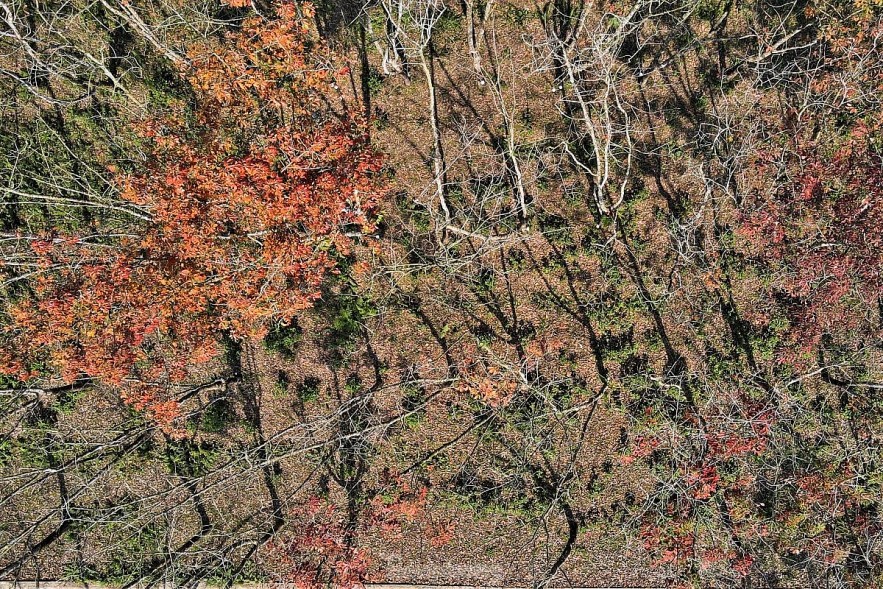 Photo: Tienphong.vn
To come here, visitors can travel on Ho Chi Minh Road, National Highway 15. They will have the opportunity to see the image of beautiful and dreamy rubber leaves.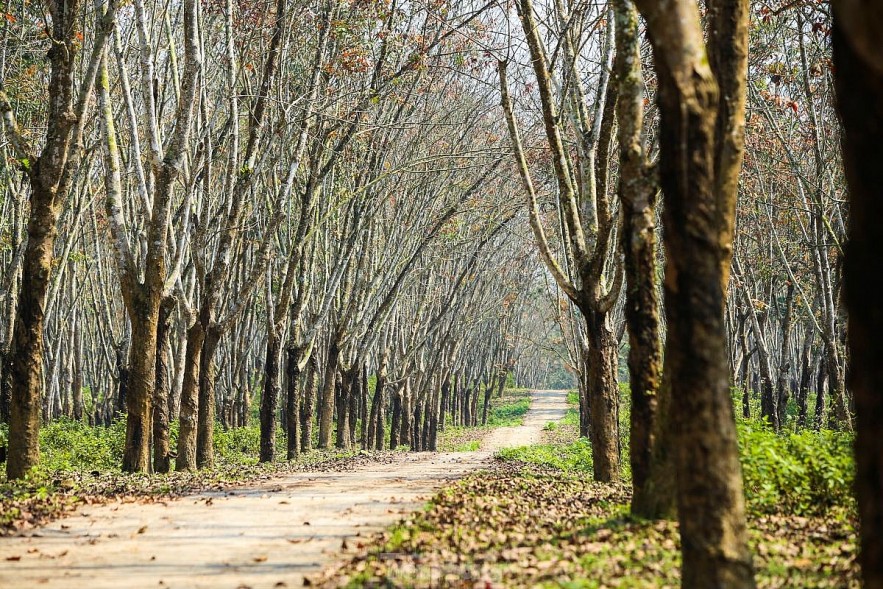 Photo: Tienphong.vn
Huong Khe district is considered as the rubber-growing capital of Ha Tinh province with more than 6,400 hectares. Rubber here grows thick and large. When the season changes, the leaves turn yellow and red.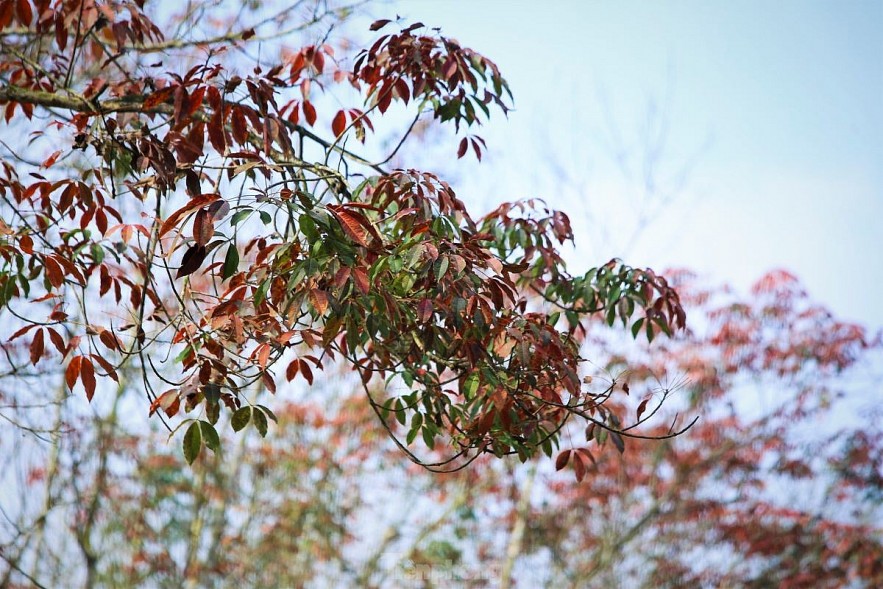 Photo: Tienphong.vn
The rubber tree is native to the Amazon forest, in South America. In the Maina dialect, "ouchouk" is the name for the rubber tree, which also means tears of the tree. Following in the footsteps of the French, rubber trees came to Vietnam in the late 19th century and quickly became the main industrial tree.
Because of the large area, the green leaves on the branches do not immediately turn yellow, but slowly turn green, then yellow, and finally turn red and fall off. When visitors see local people walking under the red rubber forest canopy, they often feel amused. The scene is dreamy and fanciful.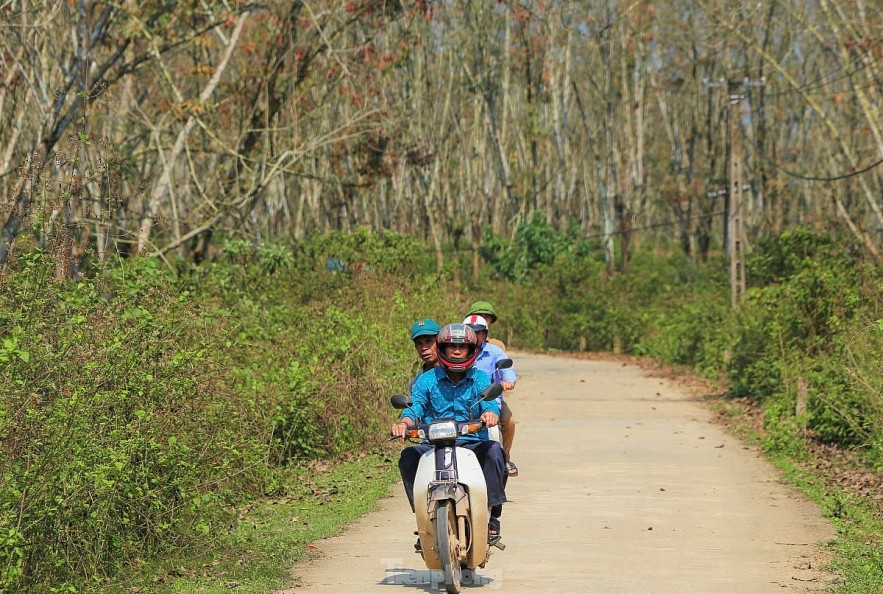 Photo: Tienphong.vn
Here, people will see herds of storks flying next to the herd of grazing cows.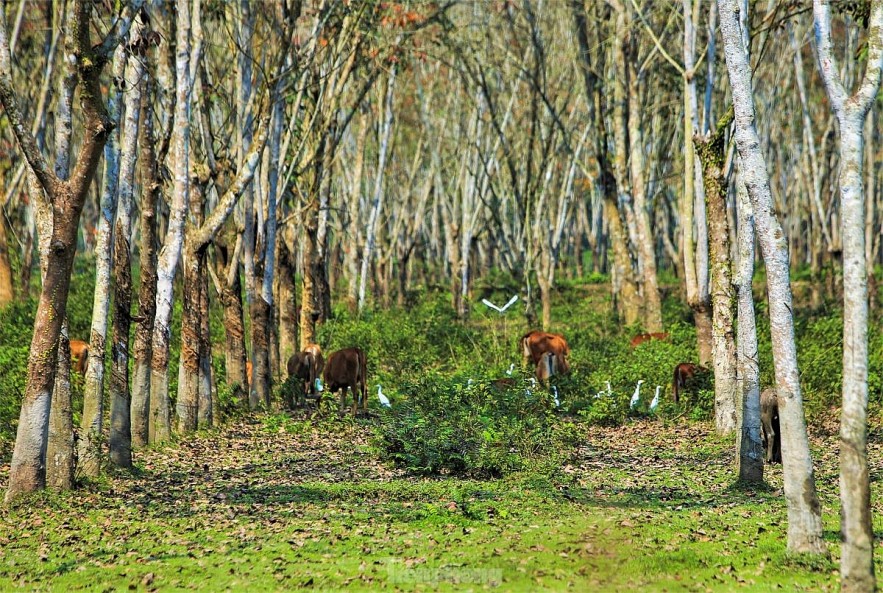 Photo: Tienphong.vn
Multimedia
From March 19, the second season of "Nine+ O'Clock" on VTV3 - National Television of Vietnam in coordination with the Vietnam General Confederation of Labor, will come back with new and exciting programs for Vietnamese union members, workers, officials and laborers.
March 15, 2023 | 12:42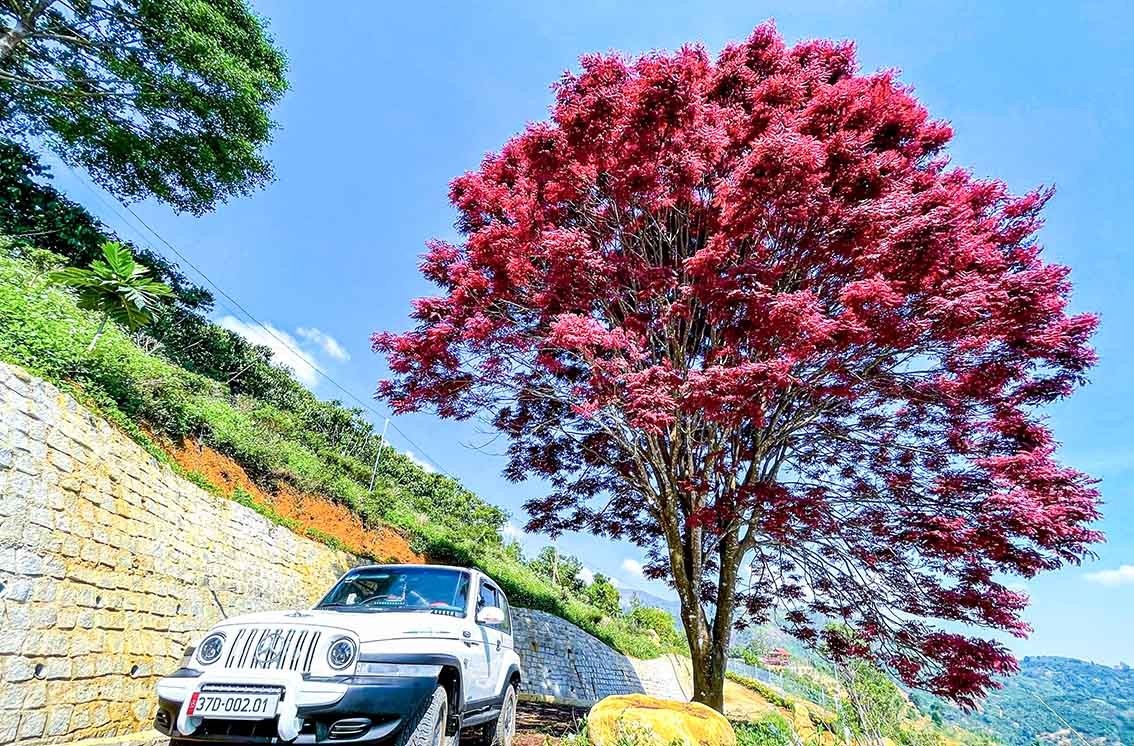 Multimedia
The topic of finding the real name of a beautiful lonely red-leaf tree in the Bao Lam district is attracting hundreds of young people to capture the most beautiful Instagram check-in pictures here.
March 08, 2023 | 22:46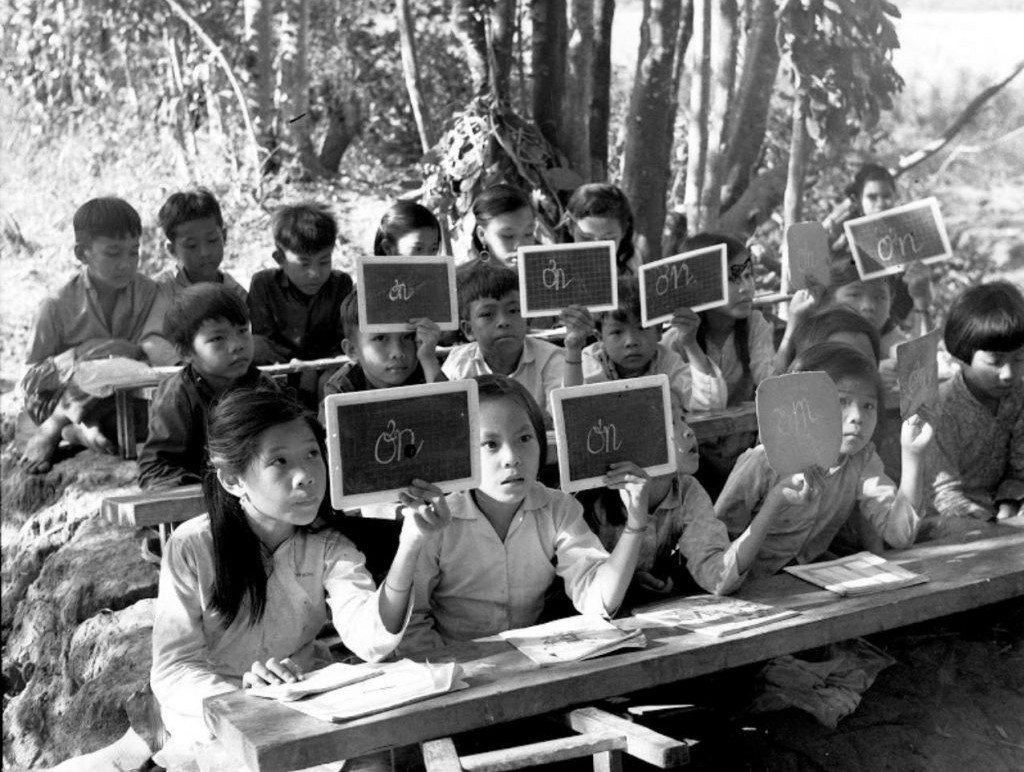 Multimedia
Vo An Khanh's stunning photography demonstrates the dismay of war as well as the strength of the Vietnamese people. Although he passed earlier this year, his spirit lives on through his photos.
March 06, 2023 | 14:55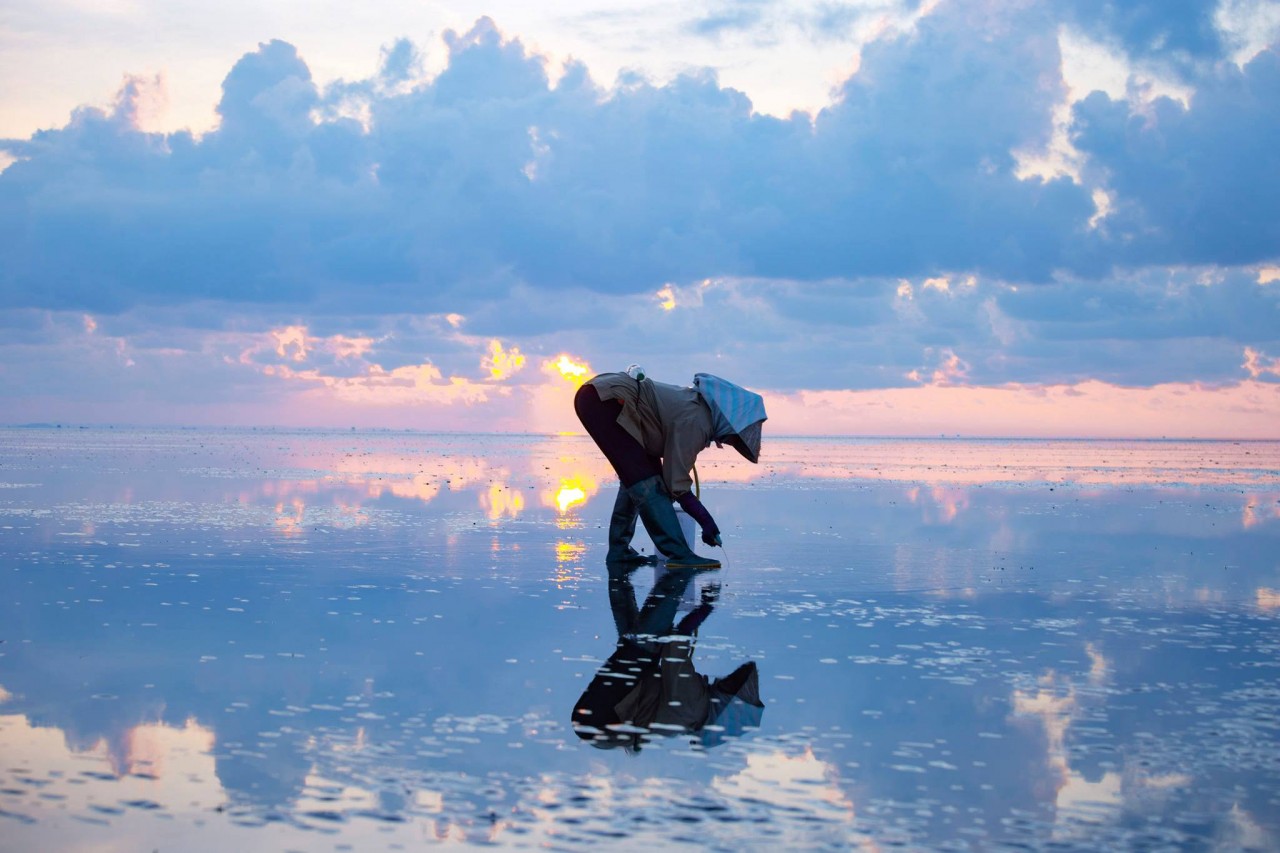 Multimedia
Quang Lang Beach is located in Thuy Hai commune, Thai Thuy district, Thai Binh province, about 140km from Hanoi. Early in the morning, when the water dries up, the sea surface is coated with a thin layer of water that is shallow enough to dip your ankles in, making it look like a giant mirror reflecting the crystal blue sky.
March 04, 2023 | 14:35