The Most Beautiful Natural Lake in Tay Nguyen
To Nueng Lake, located not far from the center of Pleiku, is considered the most beautiful natural lake in Tay Nguyen.
As a famous place in the Central Highlands, Pleiku Lake has never ceased to attract tourists by its inherent beauty. Every nook and cranny around the lake bed contributes to creating a beautiful picture of nature, but no matter how much visitors discover, they will still crave more.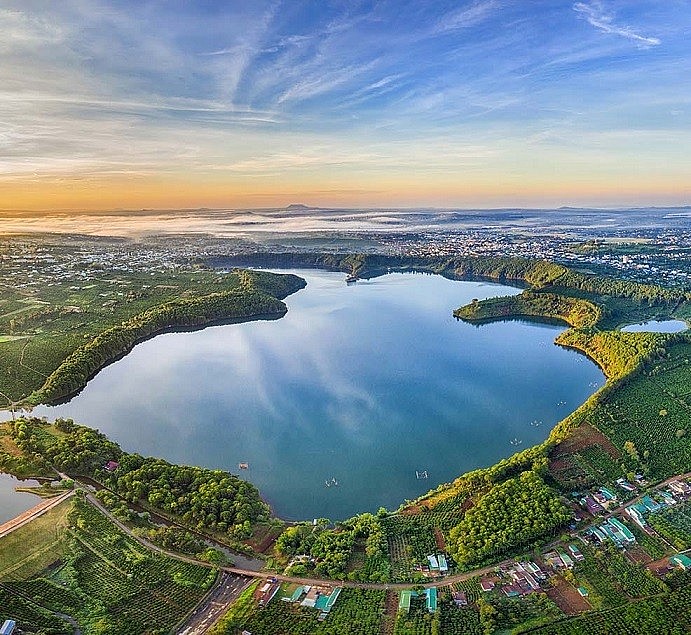 To Nueng Lake from above. Photo: Vietnamairline
Bien Ho, also known as To Nuong, Ea Nueng, or T'Nung Lake, is located about 7km from the center of Pleiku city, Gia Lai. The lake covers an area of nearly 300 hectares, located at an altitude of about 800 meters above sea level. With an oval shape with clear blue water all year round, Bien Ho is compared to the eyes of the people of the mountain town of Pleiku, the bright pearl of the Central Highlands.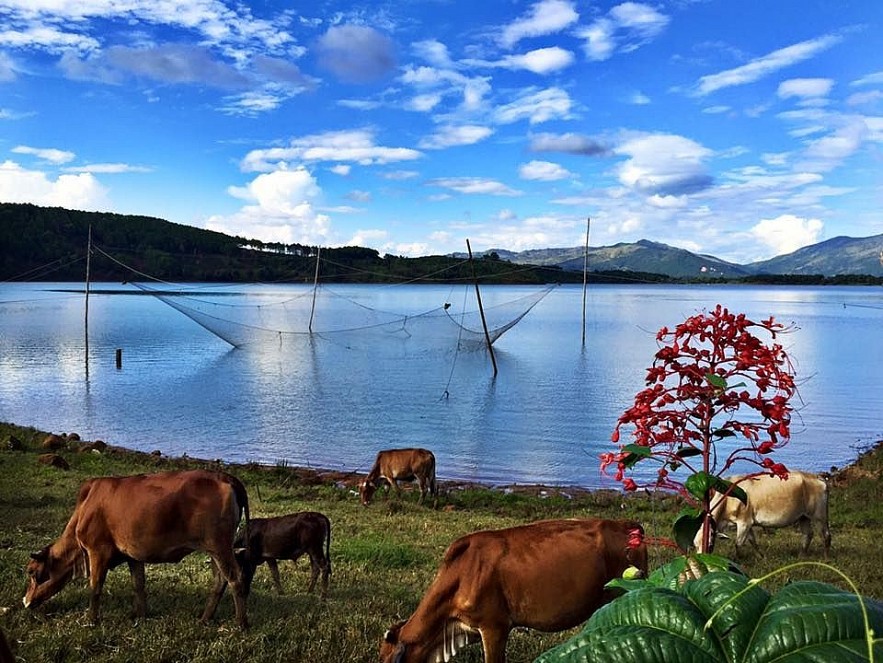 Photo: Pinterest
According to scientific researchers, Bien Ho was formed from a crater that has been dormant for hundreds of millions of years. The lakeside is a high volcanic crater, which visitors can still see clearly from afar. In the rainy season, the water in the lake rises when hundreds of streams pour in, so even in the dry season, the water in Bien Ho never dries up. Therefore, not only is the lake a scenic spot, but the lake is also responsible for providing water for the people here.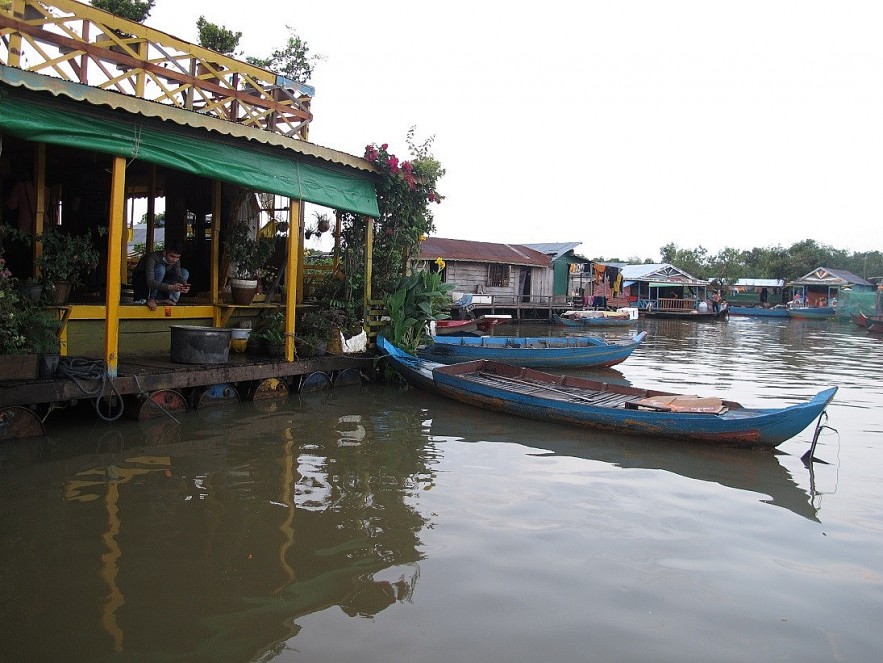 The local at Bien Ho. Photo: Phununld
Visitors coming to Bien Ho will take a winding road with green pine trees on both sides so that when they stop at the end of the journey, the poetic scenery of the lake bed will gradually open up before their eyes.
Bien Ho is a vast open landscape with sparkling water waves in the sun and wind, merging into one with rolling hills in the distance, embracing the lake to create a vivid picture. Colorful flowers and grass grow interspersed in the forests, and the road along the shore adds to the wildness of Tay Nguyen.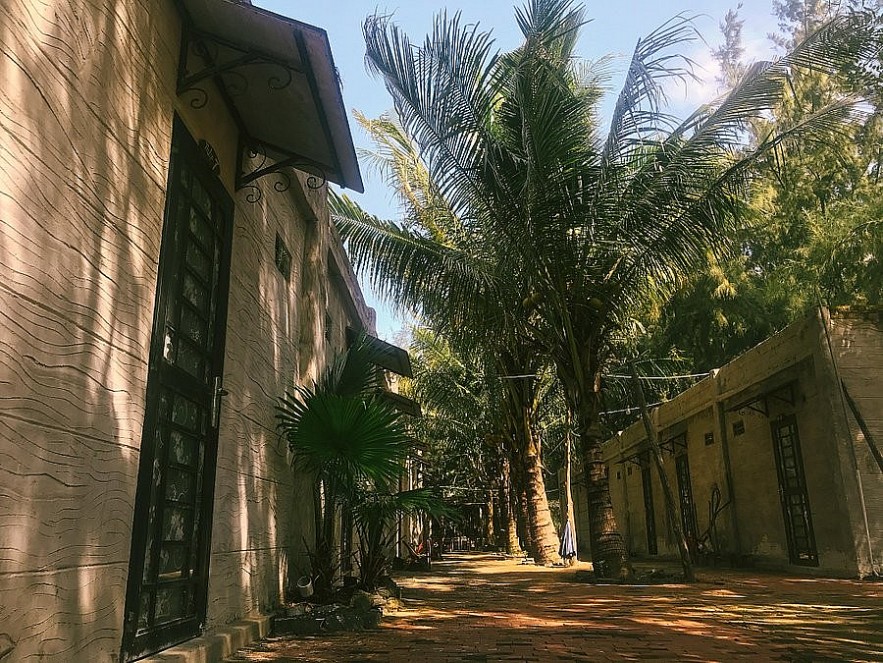 A resort near Bien Ho. Photo: tripadvisor
Walking along the lakeside paths, breathing in the cool fresh air here, visitors will feel like they are entering a peaceful world, separate from the hustle and bustle of urban life. In addition, on the strip of land facing the lake bed, there is also a white marble statue of Avalokitesvara Bodhisattva, 15m high, creating more peace in the soul of the visitors.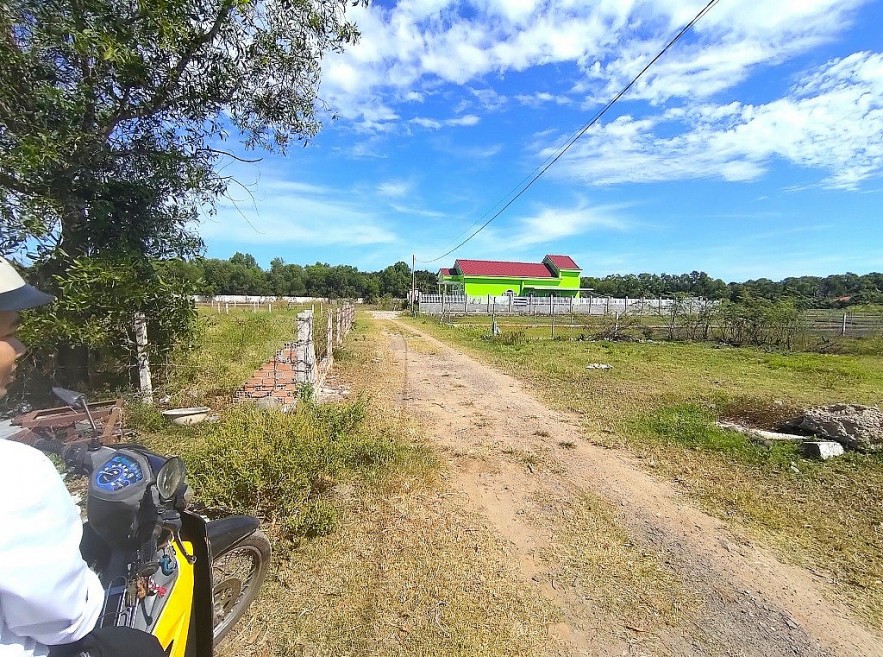 Photo: datxanhgiaitri
Just by looking at everything around "Pleiku eyes," the worries of visitors will gradually melt away before the beauty of nature. For that reason, Bien Ho is a place that helps people reconnect with nature.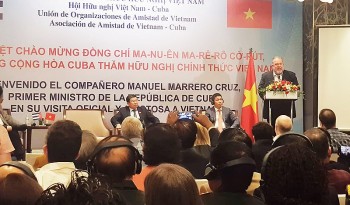 Friendship
Cuban Prime Minister Manuel Marrero Cruz met representatives from the Vietnam-Cuba Friendship Association in Hanoi on September 30, as part of his visit to Vietnam from September 28 to October 2.