Amazing Check-in Places In Vietnam's Central Highlands
The Central Highland of Vietnam has been opened to more tourists over the past decade. In addition to the vast mountains and fresh air, the Central Highlands also has a series of beautiful "virtual living" places for visitors to check in.
The Central Highlands of Vietnam (Tay Nguyen) is a plateau bordering the lower part of Laos and northeastern Cambodia. It is one of the most fascinating areas in the country covering the provinces of Dak Lak, Dak Nong, Gia Lai, Kon Tum and Lam Dong.
Vietnam's Central Highlands region has slowly opened up to tourists over the past decade. Keep on reading to explore the most attractive destinations in this land.
The World Coffee Museum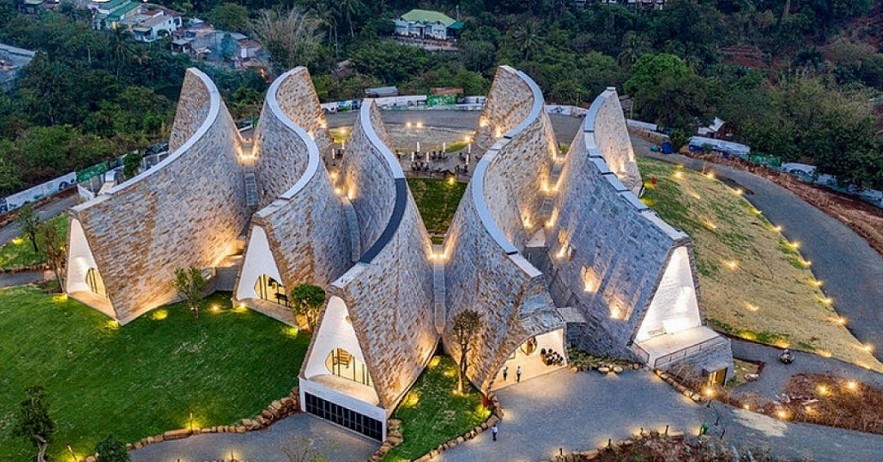 An overview of the world coffee museum as seen from above. Photo: VOV News.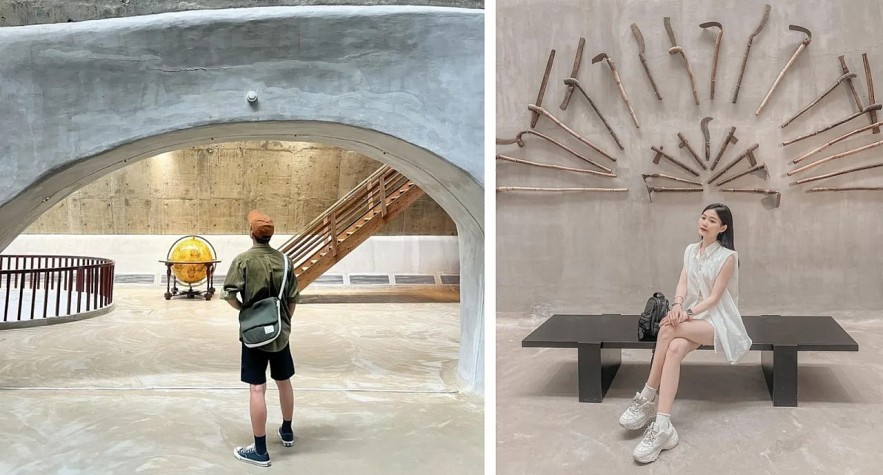 Photo: @khoabeoooo, @oa.n.h_
The museum, inaugurated in late 2018, can be found on Nguyen Dinh Chieu street in Buon Ma Thuot city. The primary design of the building is based on the Nha Dai (long house) architecture of the Ede ethnic group that resides across the Central Highlands. The world coffee museum, the first of its kind in Vietnam, consists of open spaces specifically for exhibiting artifacts, photos, coffee tasting, and organizing seminars.
The World Coffee Museum offers visitors interesting experiences from different spaces such as exhibition space, light library space, coffee viewing space, etc. In addition, this is also a place to display and introduce the history of the coffee industry as well as coffee culture in the world.
Dray Sap & Dray Nur Waterfalls in Dak Lak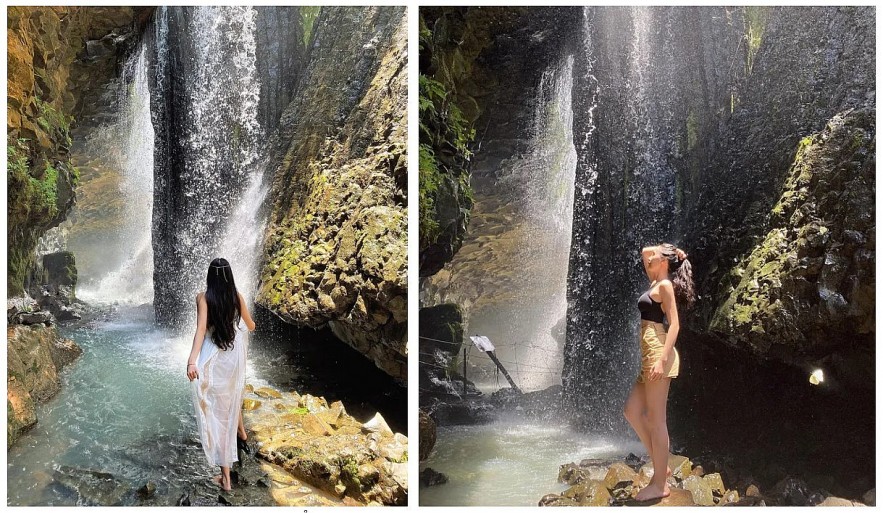 Photo: @liggram, @trphuong.20
Besides vast mountains and forests, the Central Highlands is also famous for its majestic waterfalls. If you come to Dak Lak, you must definitely visit the Dray Sap and Dray Nur waterfalls. They are situated about 30 kilometers to the southwest of Buon Ma Thuot city.
With a height of about 50 meters, stretching over 100 meters, it can be said that the Dray Sap is the most beautiful and powerful waterfall system when coming to the Central Highlands. The waterfall poured out all day and night by the cliffs, which created a rare majesty of this place. Surrounded by special-use forests with high biological value, and this waterfall is also called the wife waterfall.
Dray Nur is located right next to the Dray Sap waterfall and is just a short walk from Dray Sap over the Serepok river. Both are beautiful and majestic waterfalls. From a distance, Dray Nur Falls is like a giant wall of water, thousands of water strands with white foam wrapped and intertwined together to create a beautiful and fanciful scene. Looking from a height of more than 30 meters, the sloping waterfall falls down to create a magical and poetic natural picture.
Indulging in Mang Den Town

Photo: Nguyễn Uyên, @kyubichann, @heyybon_
Mang Den is a small town in Kon Plong district (Kon Tum), which is likened to the "second Da Lat" in the Central Highlands. It has a cool and mild mountainous climate all year round and is home to the Mang Den national eco-tourism area in Kon Tum Province.
This eco-tourism area has both a poetic lake and traditional stilt houses. Besides, when you come to Mang Den, you will have a series of experiences in the Central Highlands such as: picking strawberries in season, visiting communal houses, etc. Don't forget to take some photos at the asphalt road with two sides being pine forests.
Similar to its natural conditions, the inhabitants of Mang Den are quite diverse; many ethnic groups, such as Xe Dang, Mo Nam, Ka Dong and Hre, have lived together since ancient times. Although they share similarities, each ethnic group has its own distinct culture. They converge together to the sound of gongs in the festive season.
The wooden church - a symbol of Kon Tum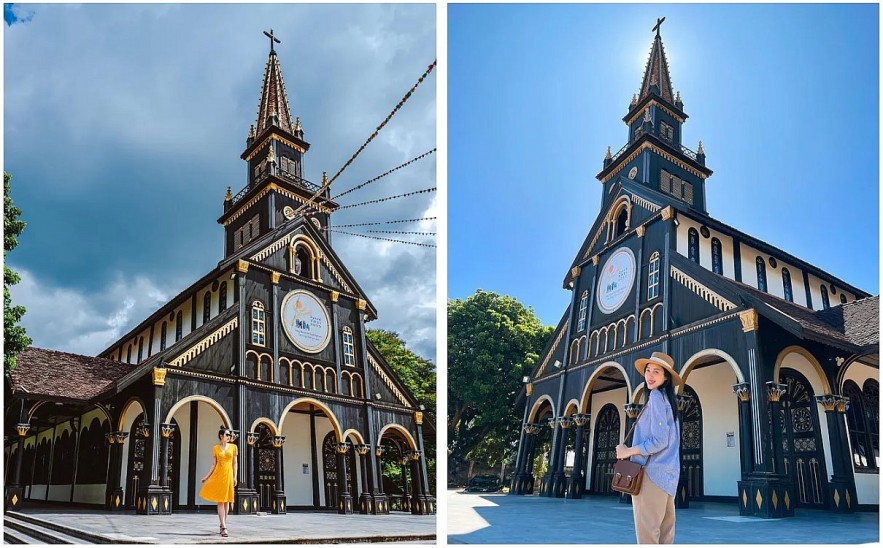 Photo: @chimxato, @ly.wander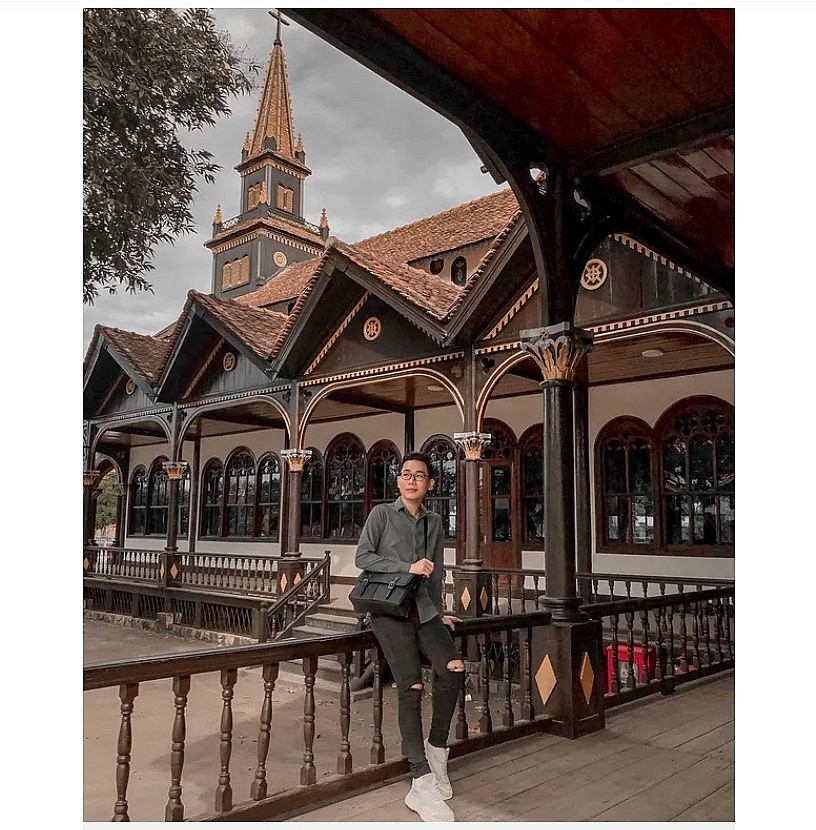 Photo: @lhtkhai
With a hundred years old and unique architecture unlike any other church in Vietnam, the wooden church located on Nguyen Hue street has become a unique symbol of Kon Tum city.
This church was built entirely with a typical kind of wood of the Central Highlands, designed by a French priest. This is also the only Basilica-style church left in the world. Inside the church, there are rows of neat columns, connected to each other to form a beautiful dome. On the glossy black wooden pillars, there are also carved motifs imbued with highland cultural identity. Remember to fully charge your phone battery to check in every corner of the church.
T'Nung Lake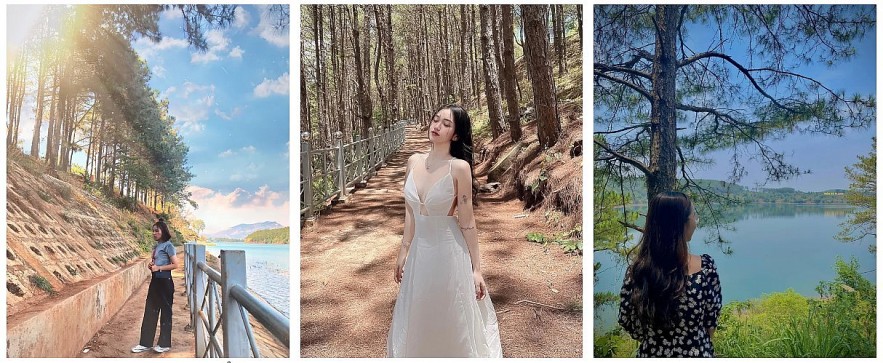 Photo: @sayhithao, @_dangw.zana_, @ph.vannn
T'Nung Lake is the most beautiful lake in the Central Highlands with natural turquoise water and a cool and pleasant climate. The scenery here is also extremely wonderful, surrounded by pine forests and majestic mountains. You can lean on the railing in the lake to admire the beauty of nature.
The road leading to the lake is picturesque, flanked by green pine groves. The lake is full of water and it is so blue that you can clearly see the fish swimming underwater. The lake has a depth of 20 meters to 40 meters. This is the fishes source, annually provides hundreds of tones of fishes for Pleiku city.
Ta Dung Lake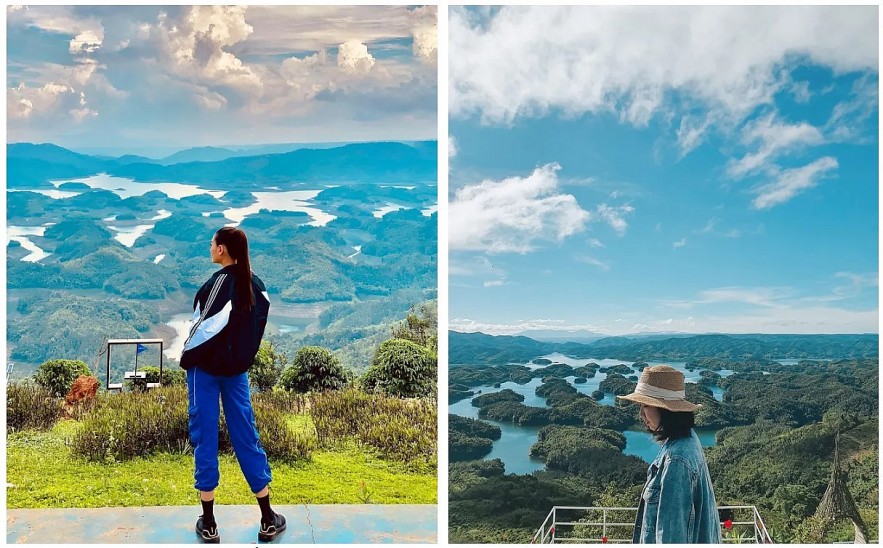 Photo: @vohoangyen_official, @dearmayn
Ta Dung Lake is located in the central highlands, on the border of Dak Lak and Lam Dong (Dalat). In the past Ta Dung Lake was not known much because it was still quite obscure in tourism. However, since Ta Dung Lake was discovered by tourists, people have come to camp and relax to admire the spectacular natural scenery here.
Ta Dung is like a miniature Ha Long Bay in the heart of the Central Highlands with oases, and white foaming waterfalls. When coming here, you can also sit on a boat, paddle SUP, kayak or watch the sunrise on the lake. Remember to immediately take a few photos from the top view to capture the full view of Ta Dung Lake.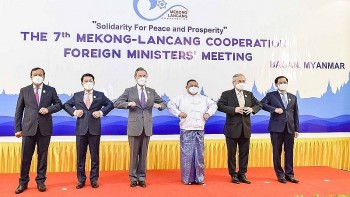 National
Foreign Minister Bui Thanh Son led a Vietnamese delegation to the seventh Mekong-Lancang Cooperation (MLC) Foreign Ministers' Meeting that was held in Bagan, Myanmar on July 4.