The Most Romantic Tourist Destinations In The World For Valentine's Day
With Valentine coming close, it is the perfect time for you to plan a wonderful trip for your loved ones to one of these most romantic tourist destinations around the world.
Chocolate, flowers, romantic dinners, and a long trip are great ways to spend your Valentine's Day with your loved ones. Valentine's Day, also called Saint Valentine's Day or the Feast of Saint Valentine, is celebrated annually on February 14. It originated as a Christian feast day honoring one or two early Christian martyrs named Saint Valentine and, through later folk traditions, has become a significant cultural, religious, and commercial celebration of romance and love in many regions of the world. With the Covid-19 pandemic and tourist restrictions, it might be difficult for couples to celebrate this day traveling, but there are still some of the best places that are the perfect choices for spending your romantic time.
Maldives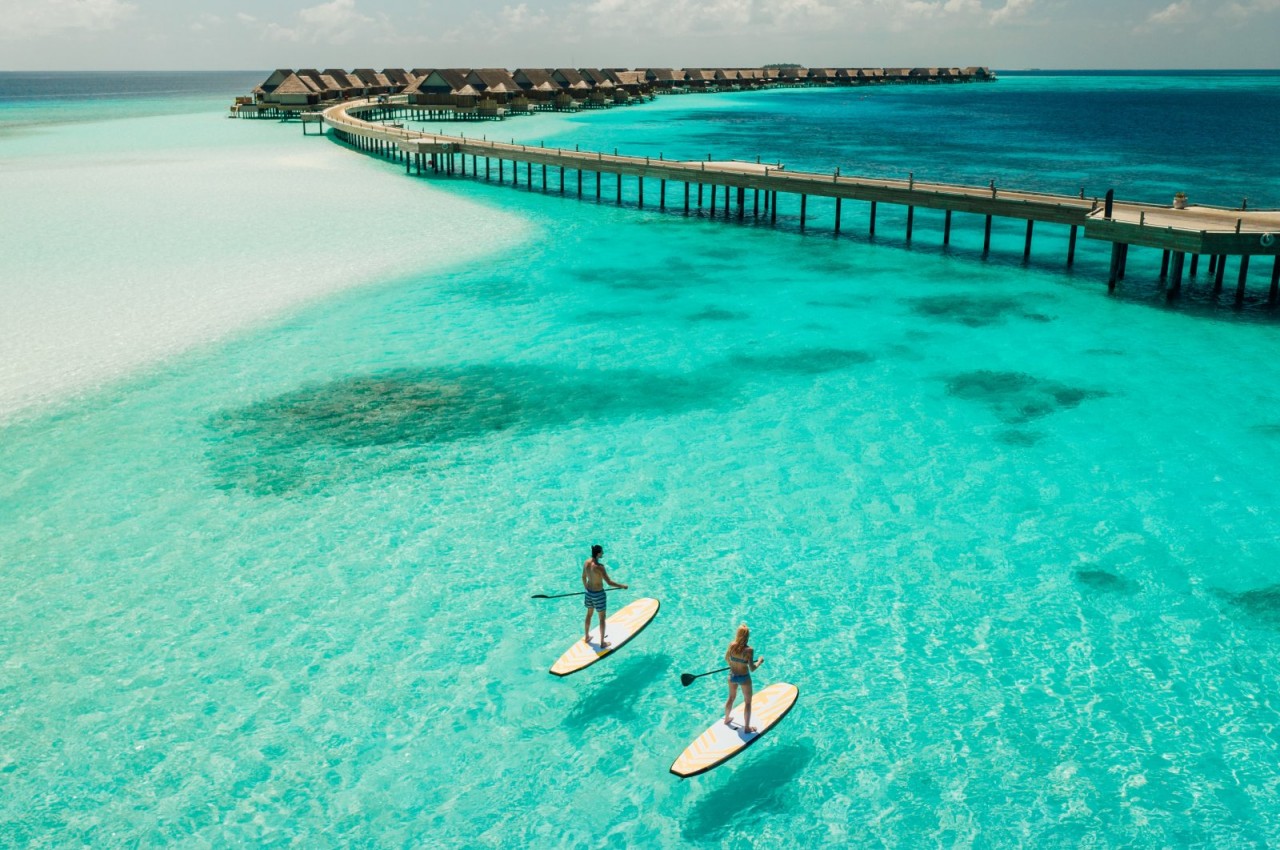 Photo: Joali Maldives/Daily Sabah
You've seen photos of the Maldives before: picture-perfect private villas suspended over striking blue waters, alabaster white sand beaches, and spectacular sunsets dipping into the horizon. The scenic beauty of the Maldives is something to behold, something you can't quite understand until you're there in person.
The island nation of the Maldives is popular with honeymooners looking for seclusion and adventurers looking to explore the depths of the sea on a scuba diving and snorkeling excursion. Travelers seeking relaxation can unwind at one of the island spas and all visitors should certainly spend a day exploring the Maldivian capital of Malé. The hotels in this region are also spectacular, ranging from underwater hotels to overwater bungalows to incredibly beautiful resorts. However, getting to and staying in this tropical paradise requires patience (there are no direct flights from the United States) and plentiful cash. Located between the Arabian and Laccadive seas, roughly 500 miles southwest of Sri Lanka, the Maldives is about as isolated as you can get – and that's just another one of its many allures.
Fairmont Maldives is the perfect place to celebrate and reminisce your story of love. From spending precious time in our exceptional villas designed for ultimate comfort and privacy, to enjoy long walks on the beach with magnificent views of the Indian Ocean and front row seats of the dramatic Maldivian sunset, there is nothing quite like exploring our secret water island.
A range of unrivaled and unforgettable destination dining experiences are waiting to be explored on our secret water island. From an intimate dining retreat on a secluded stretch of shore with powder-soft sand or dinner under a beautiful gazebo while watching the sun slowly disappear into the horizon, this breathtaking experience promises to be a night to remember.
Quebec, Canada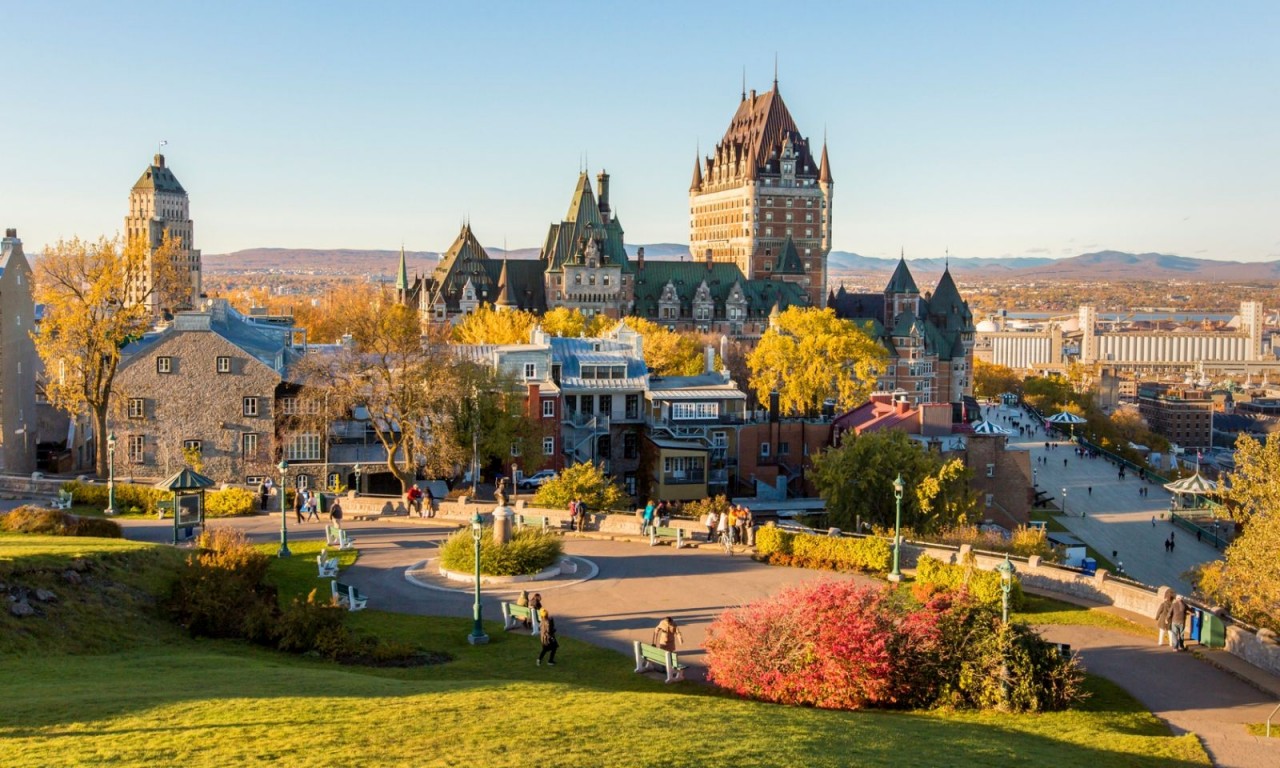 Photo: Getty Images
For travelers keen on a European getaway without a flight across the Atlantic, Quebec City offers the charms of a French or Swiss destination. What's more, you'll hear enough French in Quebec City to get a taste of that European language barrier. A much smaller city than Montreal—which has four million residents—Quebec City's intimate, old town-chic atmosphere is extremely appealing to travelers. It's a metropolis that's more akin to Geneva, Switzerland, or Nice, France than to London or New York City. Known for its history and architecture, Quebec City is beyond picturesque and feels authentically Québecois. Here, is everything you need to know about the capital of Canada's French-speaking province, from the culinary scene and points of interest to the best events in this idyllic city.
From a weather perspective, you're going to be chilly in Quebec City in the winter (with temperatures firmly in the 20s or below). Nonetheless, it's a picturesque time to visit. The summer and fall months are much more temperate. Spring is still cold with a fair amount of precipitation.
Quebec is known for hosting both food and comedy festivals—with both Montreal and Quebec City offering events for gourmands and comedy enthusiasts. Quebec's gourmet festivals are in May (Festival Québec Exquis!) and November (Québec Gourmet Table) and their ComediHa! Fest-Québec is in August, according to Travel + Leisure.
From a romantic dinner, exploring the amazing scenery the Quebec region has to offer, or staying in a luxury hotel, there is something for everyone to explore in Quebec; from old Architectural buildings to mouthing-watering cuisines and beautiful landscapes.
The best times to visit Québec City are June through September and December through February. During the summer and winter months, the city's social calendar is booked solid with festivals. Summertime is the most popular time to visit due to the warmer weather, but the Québecois relish winter's icy winds, protecting themselves from the cold weather with hefty parkas and plenty of Tim Horton's coffee. The spring and fall shoulder seasons see fewer tourists because of the lack of special events, but that means travelers can take advantage of low rates as well as seasonal perks: Springtime is maple syrup season, while autumn dazzles with colorful foliage.
Hawaii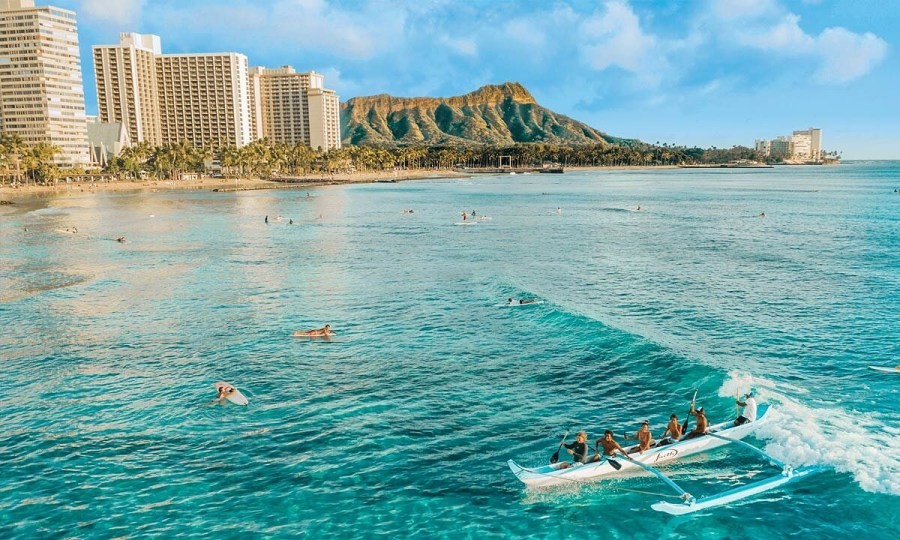 Photo: Travelage West
From snowcapped volcanoes to rainforests to lava-rock deserts, Hawaii is much more than the parade of high-rise hotels that hug glorious Waikiki Beach. The push and pull between highly developed tourist apex, ancient Polynesian culture, and natural paradise is palpable in the complex 50th state. Add to that the vestiges of "old" (pre–1959 statehood) Hawaii—the one where mai tais are poured in a salty seaside shack to the tune of hapa haole (Hawaiian music with English lyrics), and you have a destination with a rich, complex identity. But everywhere the generous spirit of "aloha" is infectious, making lifetime repeat visitors of many who set foot on these exotic, yet very American, islands.
Hawaii is in the tropics but has a cooler, drier climate due to the trade winds that blow from the east. Temperatures are consistently warm but comfortable throughout the year, but it's important to keep in mind when planning your travel to Hawaii that May through October is the dry season, while November through April is the rainy season. If you visit Hawaii in the winter months, it is advisable to bring rain gear.
Despite their differences - physical and cultural - the Hawaiian islands are united by the unmistakable spirit of aloha. Translated, aloha comprises alo (face) and ha (the breath of life), and it binds the islands' populations, whatever their background. Though commonly used as a greeting, Aloha means much more than "hello". It's an expression of sincerity from the heart. Something to strive for in life - an ethos of treating those around you with love and compassion.
Tuscany, Italy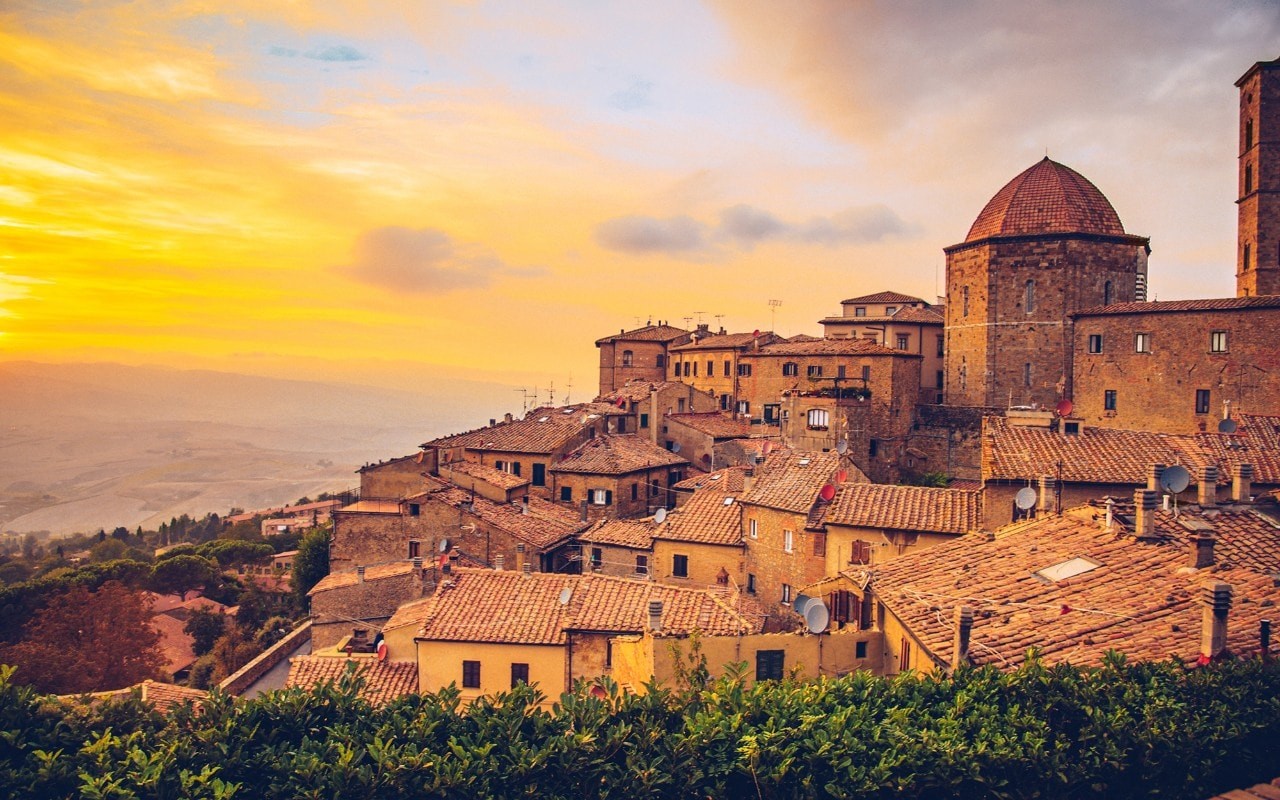 Photo: The Telegraph
The typical tourist view of Tuscany as an idyll of olive groves, vineyards, hill-towns, and frescoed churches may be one-dimensional, but Tuscany is indeed the essence of Italy. Aside from being the birthplace of the Renaissance era, and the Italian language evolving from the Tuscan dialect, to travel Tuscany is a sure-fire way to get a taste of authentic Italy.
Nowadays, Tuscany is one of Italy's wealthiest regions, partly due to agriculture and tourism, but mostly because of the industrial centre. That said, Tuscany is predominantly rural, with the vast landscapes looking much like they did half a millennium ago.
The postcard images of medieval hill-towns set into the peaks, and rolling terraces of vines and cypress trees in the valleys below, is very much what you can expect to see on a visit to Tuscany today.
Like many of its European neighbors, Tuscany's tourist season peaks during the summer months and can lead to an uncomfortable mix of high temperatures and crowds. Even then, the weather can vary from region to region in Tuscany, as its mountains and hills tend to remain cooler than its valleys and coastline. Many travelers choose to visit Tuscany during a shoulder season—April and May or October and November—when the province is less crowded.
Paris, France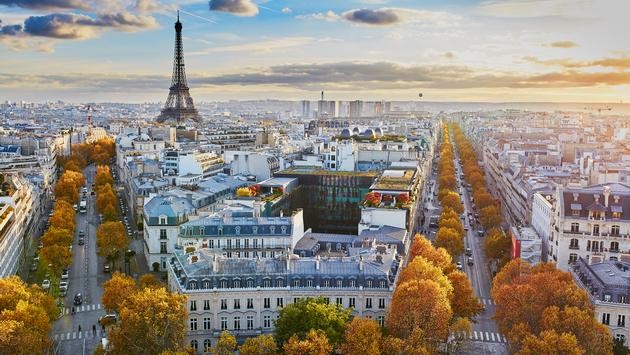 Photo: TravelPulse
The City of Light draws millions of visitors every year with its unforgettable ambiance. Of course, the divine cuisine and vast art collections deserve some of the credit as well. The gentle River Seine rambles through the city, flanked by stately museums, centuries-old churches, and blocks of Rococo- and Neoclassic-design architecture, further enhanced by cascading trees and glowing streetlamps. Peppering the Seine's cobbled walks and graceful bridges are impossibly chic Parisians, probably on their way to the market, cafe or cinema.
Containing world-class museums, fashion, cuisine and an atmosphere all its own, Paris is also a city of "many splendors," as Ernest Hemingway recalled in his memoir, "A Moveable Feast." Visit the beloved Musée d'Orsay, shop the biggest designers on the Champs Élysées or hit the boutiques in Le Marais, take in the view atop the Eiffel Tower, or even plan a day trip to Versailles Palace. But don't miss out on the simple pleasure of meandering the marvelous arrondissements (districts), or snacking on street crepes either.
It's hard to beat a visit to Paris in the spring or summer when the weather is warm, Parisians flock to the parks, and all seems right in the world. If you want to avoid the crowds, a trip in the month of August — when most Parisians go on vacation — is hard to beat, although be prepared for some restaurant and shop closures. And somehow even during the winter, when the skies tend to be grey and the temperatures low, Paris still shines — all you need is an extra layer or two.
Istanbul, Turkey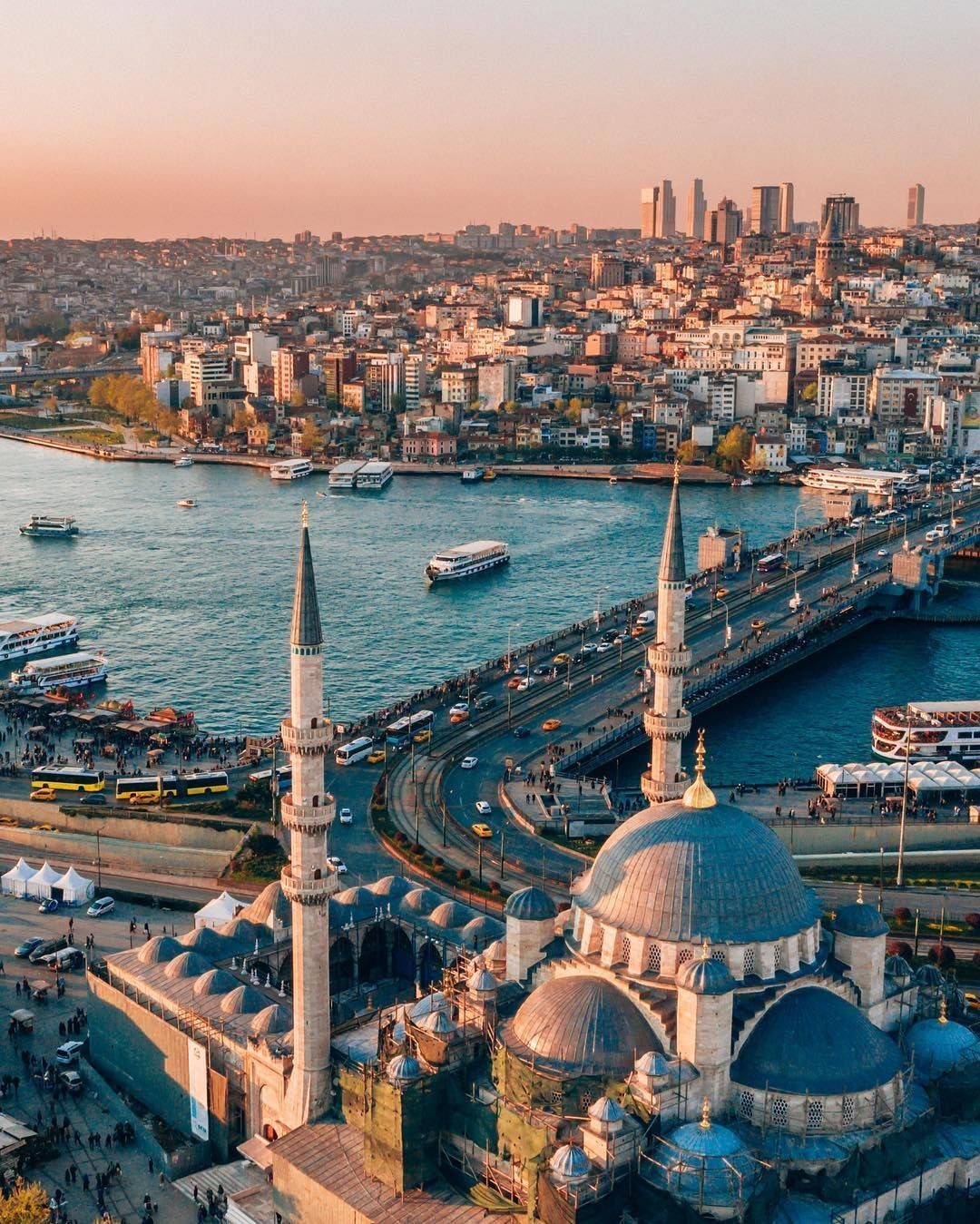 Photo: Pinterest
Bridging East and West – Europe and Asia – Istanbul possesses a richly complicated heritage. Once the capital of the Ottoman and Byzantine empires, this city's prestigious history has left us with many monuments to cherish. Plus, it integrates its past and presents to create a unique mix of architecture; a glass skyscraper next to a Byzantine church or a colorful bazaar in the shadow of a shopping mall. The natural landscape is also impressive. The Bosphorus, a narrow strait, cuts the city in two and connects the Sea of Marmara in the south to the Black Sea in the north. From the blue waters, visitors will see a skyline of domes, steeples, and modern towers, according to U.S.News.
Some ancient cities are the sum of their monuments, but İstanbul factors a lot more into the equation. Chief among its manifold attractions are the locals, who have an infectious love of life and generosity of spirit. This vibrant, inclusive, and expanding community is full of people who work and party hard, treasure family and friendships, and have no problem melding tradition and modernity in their everyday lives. Joining them in their favorite haunts – çay bahçesis (tea gardens), kahvehans (coffeehouses), meyhanes (Turkish taverns) and kebapçıs (kebap restaurants) – will be a highlight of your visit.
The best times to visit Istanbul are from March to May and between September and November. That's when crowds at the city's attractions are manageable, room rates are average and daytime temperatures generally sit in the 60s and 70s. Peak season – from June to August – sees temps soar into the low 60s to low 80s, and accommodation prices increase to match the demand from incoming tourists. December through February, meanwhile, are the cheapest months to visit, but Istanbul's rainy, snowy and chilly conditions (temps are in the high 30s to high 50s) mean you'll have to don cold weather attire and lug an umbrella during your stay.
Dalat, Vietnam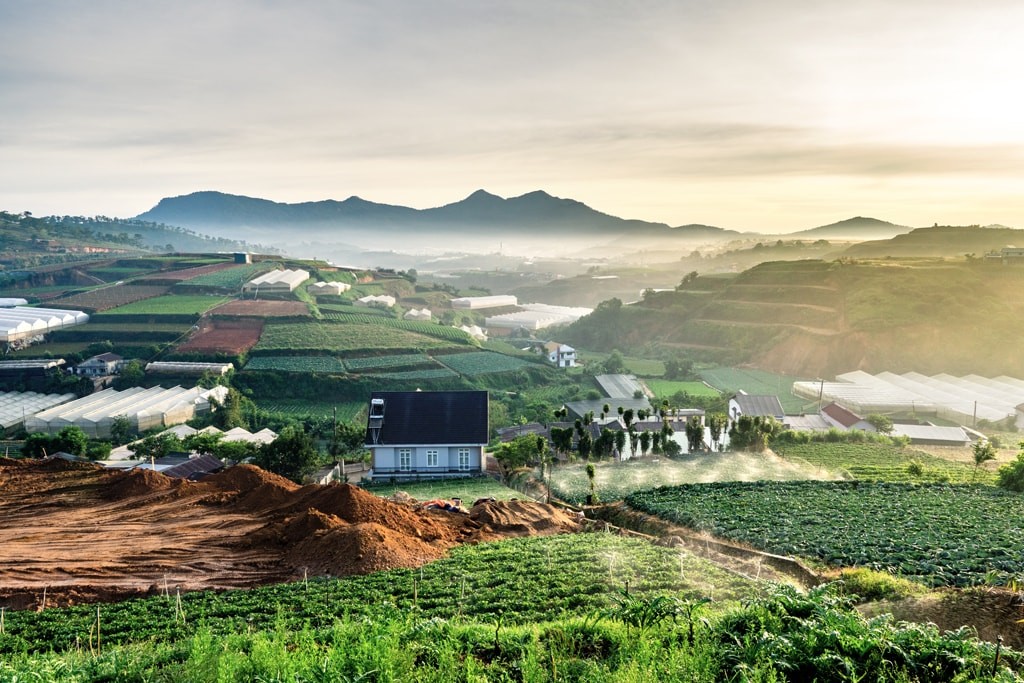 Photo: Shutterstock
Dalat looks like a cross between Vietnam and the French Alps. Many of its hotels and houses were built in a French style during the French colonization. There are many places for tourists interested in architecture to visit, such as Dalat Railway Station, designed by French architects Monet and Reveron, or Hang Nga guest house, a.k.a 'Crazy house' which is also an interesting place to stay.
Interestingly within the domestic travel market, Dalat tops the list for Saigon vacationers to visit thanks to its difference from many other cities in Vietnam: the air is pure and perfect; the coffee is best in the country; there is no traffic light at an intersection; no air conditioner needed, no hectic nightlife and entertainment activity. Whether for this same reason foreign visitors find the city appealing, Dalat is definitely worth a visit.
Although the weather there is temperate, Dalat has two separate seasons in a year: rainy season (from April to late October) and dry season (from November to March).
It's best to visit this beautiful city in the dry season because Dalat's atmosphere in the rainy season is a little moody with the dragging drizzle and it also restricts you from certain outdoor activities. In the dry season, the average temperature of Dalat is at about 12-16 Celsius degree.
With an altitude of 1500m above sea level, the weather is cool, pleasant, "city of flowers" is the most ideal resort for all types of tourists who need to book a hotel in Dalat. . The interesting "nothing" of the beautiful city can be mentioned as no traffic lights, no police on the traffic junctions, no cyclo carrying tourists, no Air conditioning, not staying up late.
Dalat is also famous for villas in different styles as well as history. Should have a visiting to discover its beauties and unique. They are Dinh I, Dinh II, Dinh III (Bao Dai villa), Tran Le Xuan, Crazy House, etc
Furthermore, with French architecture still remaining here, visitors can see and visit Cao Dang Su Pham University, Dalat train station
For harmony to the nature and blooming flowers visitors can reach Central Flower Garden, Love Valley, Mong Mo Hill, Cau Dat Tea Plantation Hill, Cu Lan village, famous villages like Van Thanh, Ha Dong, huge Pumpkin garden. In addition, visitors can join farms where to grow organic vegetables, tomatoes to experience. And many other fields, special flower garden to pleasure visitors who love flowers.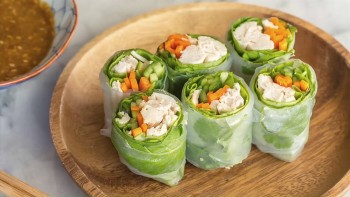 Travel
Rolls are a easy-to-make dish that is loved by many Vietnamese diners as well as Korean stars.