The Most Beautiful Tourist Destinations For A Summer Holiday In 2022
From beautiful Holland, lovely Vietnam to England, here are the best and most beautiful tourist destinations that you can visit for your summer holiday this year.
After a challenging 2020 and 2021, travel is back with a bang in 2022 as a whole host of the best holiday destinations open up to travellers who wish to start exploring again. From the romantic cities to peaceful secluded islands, these places are promised to be the best destinations for a summer holiday in 2022, with extrarodinary natural beauty, festivals and wonderful spots to see and visit.
1. Almere, Holland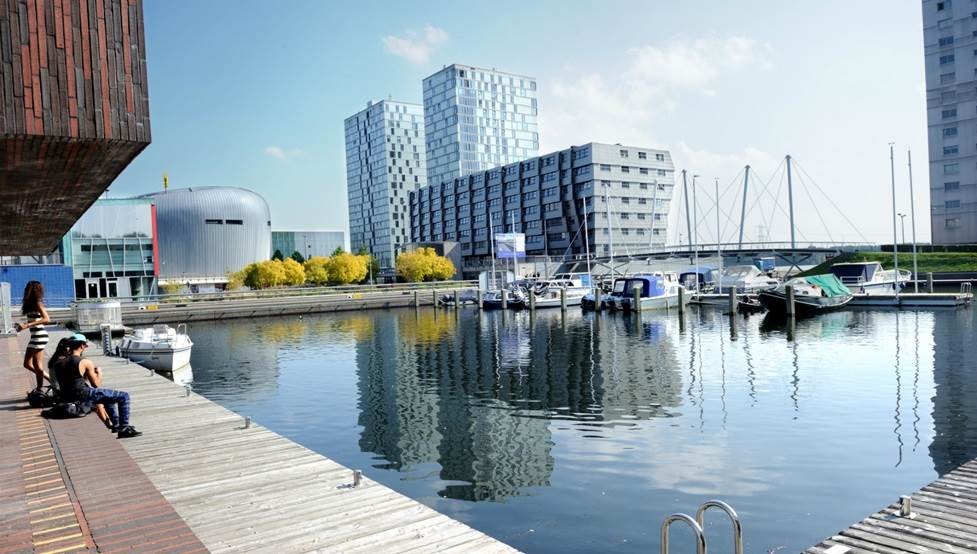 Photo: I amsterdam
Almere is a city raised from the sea. The whole province of Flevoland used to be the Zuiderzee, before the Dutch reclaimed the land in 1976 and made the country bigger. The city was constructed in the seventies and became a spacious area, with many modern and innovative architectonic highlights.
Almere and the surrounding areas are like an architect's dream. Imagine being given the opportunity to design an entirely new landscape and town from scratch. Add in a dash of Dutch design and ingenuity and you come up with a mind-boggling array of architectural feasts for the imagination. From the city of Almere it's just a short trip to nearby forests and water sport facilities. Ideal if you like diving, fishing, sailing and wakeboarding.
Discover the art and culture Almere has to offer in one of the city's museums. The Oostvaarders nature experience center offers an exhibition about the nature and archeology of the Oostvaardersplassen. Daniel Libeskind created one of the seven extraordinary Land Art projects in Flevoland. According to the creator, Polderland Garden of Love and Fire (1992 - 1997) is meant to be a meditation garden. Not quite a museum but well worth a visit, according to Holland website.
2. Disko, Greenland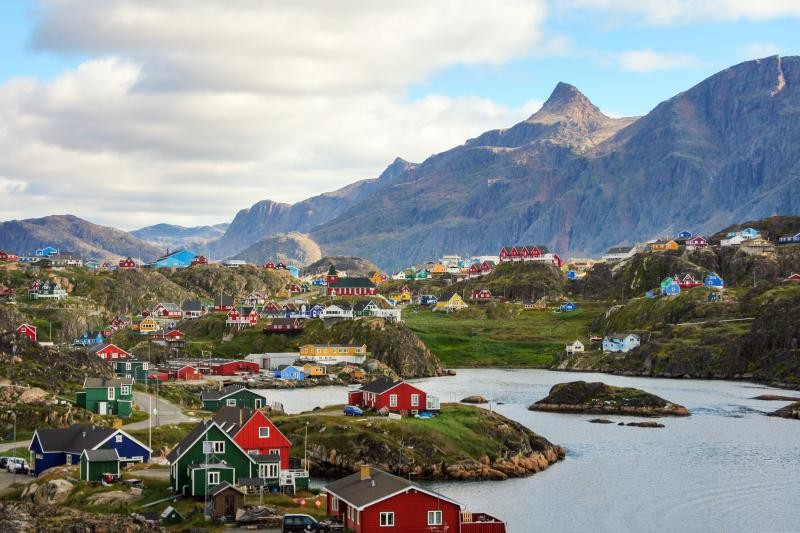 Photo: Expeditions Online
Centrally located in the bay, you will find Disko Island, which is Greenland's largest island if you ignore the fact that mainland Greenland itself is the world's largest island. You will also find four towns in the Disko Bay; Ilulissat, Qeqertarsuaq, Qasigiannguit, and Aasiaat and, just to the north of Disko Bay, you find Uummannaq with its characteristic heart-shaped mountain.
You can experience several whale species in Disko Bay. These species are either native to the area or come here in the summer from the Caribbean Sea. You have very good chances of experiencing large whales up close, for example, if you take a whale-watching safari from one of the towns. The whales swim close to land and thrive in large parts of Disko Bay, and especially at Ilulissat Ice Fjord and Qeqertarsuaq you will find them all summer.
Disko Bay is an exquisite place to ride on dog sleds. There are dog sleds and sled dogs everywhere, and it is a very exciting experience to go out across the ice or the hills, while the dogs in front of you enjoy pulling the sled. Our winter tours are very popular, and this is due not least to the chance of trying to ride a dog sled – and, of course, the amazing Northern Lights are also a good reason to visit, according to Greenland Travel.
3. Kaunas, Lithuania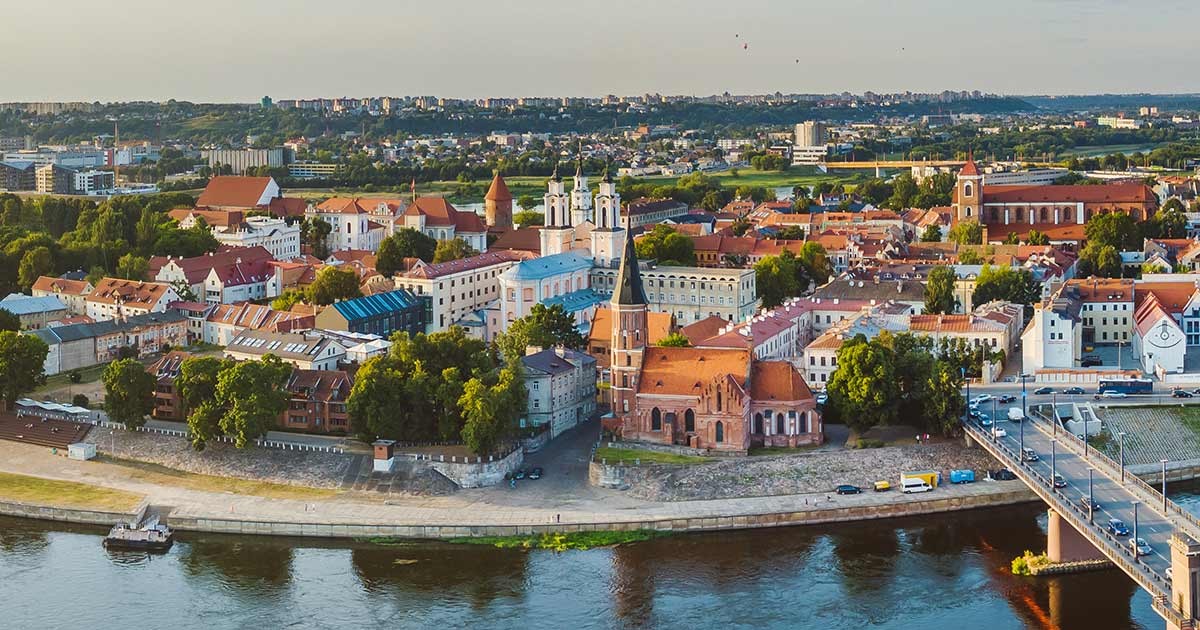 Photo: Adventures
A scrappy little sister compared to debonair Vilnius, Kaunas (kow-nas) sprawls out from its dainty Old Town and 14th-century fort. Strategically wedged at the confluence of the Nemunas and Neris Rivers, Kaunas gained a taste for the limelight during a brief spell as Lithuania's capital in the interwar period; the town owes some of its most attractive architecture to this era.
Long since restored to second-city status, Kaunas still has a glint in its eye: it's here that you'll find uninhibited nightlife and arguably the country's best galleries. As Kaunas builds towards its stint as European Capital of Culture for 2022, this plucky city is getting bolder by the day, according to Lonely Planet.
4. New Orleans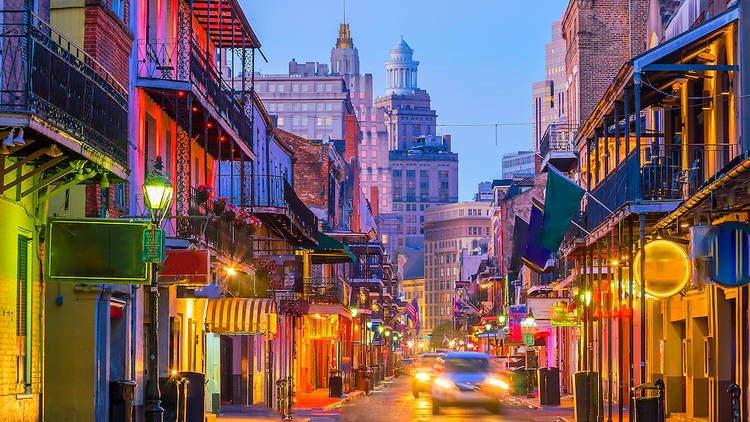 Photo: Time Out
New Orleans is an over-the-top experience for the senses, a city filled with vibrantly colored streets, soul-filled rhythm and blues, and memorable flavors. The coastal Louisiana enclave is the culinary heart of creole and cajun food, and beyond delicacies from gumbo to shrimp and grits, it's the city that brought us the muffuletta, beignets, and char-broiled oysters.
New Orleans is a great city to visit in the winter and spring, whereas the heat, high humidity, and threat of hurricanes make the summer and fall less enticing. June through August can be rainy. Some visitors plan a trip around Mardi Gras (or Fat Tuesday), which typically falls in February. Others stay away from the crowds and high price tags associated with the festivities of the biggest event of the year.
If you want to experience Mardi Gras, be sure to book well ahead of time and be ready for hotel rates to be higher than at other times of the year. Also, many popular sightseeing attractions are closed during Mardi Gras. New Orleans is known as the birthplace of jazz, and legendary musician, Louis Armstrong was born in the city.
Category five Hurricane Katrina hit New Orleans in August 2005, flooding 80 percent of the city. New Orleans is one of the top ten cities in the United States for the number of annual visitors.
Louisiana is divided into parishes rather than counties like the other states, and greater New Orleans spans eight parishes. The motto of New Orleans is "Laissez les bon temps rouler," or "Let the good times roll.", according to Travel + Leisure.
5. Japan
Photo: Forbes
Fresh from its Olympic and Paralympic success, Japan is a dream holiday destination that should be firmly on your list for 2022. This year, however, it's time to go beyond Tokyo and explore the country's rural side. Japan's newest bullet train route, Nishi Kyushu Shinkansen, is set to open between Nagasaki and Saga in autumn 2022. This will help speed up Nagasaki connections from the current Kyushu bullet train line that comes into Fukuoka from Tokyo.
The trains themselves will be called kamome meaning 'seagull,' following the popularity of lockdown video game franchise, Ghost of Tsushima, which is set on the stunning archipelagos surrounding the city of Nagasaki. Over the next decade, there will also be new bullet train lines joining Tokyo directly to traditional Fukui, snowy Sapporo and passing through the Nakasendo walking trails of the Kiso Valley. Japan is set to be one of the biggest rail holiday destinations of the future, according to Good House Keeping.
6. Vietnam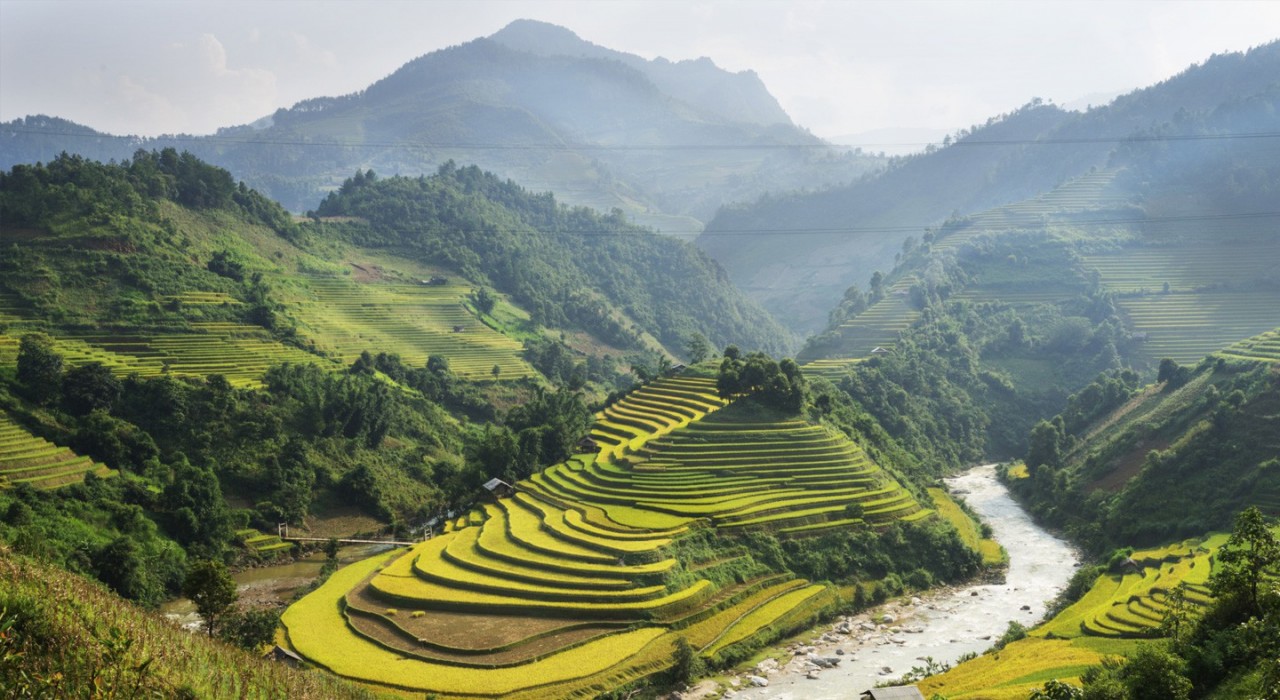 Photo: Baker McKenzie
Despite its tumultuous history, Vietnam has bounced back to become a big-hitter on the Southeast Asian travel circuit. Unsurprisingly, from a country so long and skinny, there's plenty of variety on offer: emerald paddy fields and white-sand beaches, full-tilt cities and venerable pagodas, limestone islands looming dramatically out of the sea, vast caves, craggy mountains, and friendly minority communities – with their elaborate tribal costumes and age-old customs. Travel to Vietnam and you'll be met with warmth and curiosity. Add to that, some of the region's most nuanced cuisine, and you're onto a winner.
While Hanoi, Ho Chi Minh City and the other major centres are intriguing enough, it's Vietnam's striking landscape that most impresses. Rugged mountains hug the west, bordering Cambodia and Laos; to the east lies the South China Sea – or the East Sea, as the Vietnamese call it. To the north and south, the land fantails out into the splendid deltas of the Red River and the Mekong, and it's in these regions that you'll encounter the paddy fields, dragonflies, buffaloes and conical-hatted farmers that constitute the classic images of Vietnam.
As for wildlife, the discovery in recent years of several previously unknown species of plants, birds and animals showcases the wealth of Vietnam's biodiversity. This makes the improving access to the country's national parks all the more gratifying for travellers wanting to visit Vietnam.
Travel to Vietnam and you'll discover there is no shortage of beautiful and intriguing places to explore. Experience the buzz of vibrant Ho Chi Minh City, or captivating Hanoi, with its lively Old Quarter and mouth-watering street food, while the alluring riverside town of historic Hoi An in central Vietnam makes for a more mellow experience, according to Rough Guides.
Vietnam is long and slender, with different regions subject to different weather conditions at any one time, which makes figuring out the best time to visit Vietnam somewhat tricky.
The country has a tropical monsoon climate. If you're visiting the south of the country the driest months tend to be between December and April, while the north of the country is typically driest in spring and autumn.
7. Barbados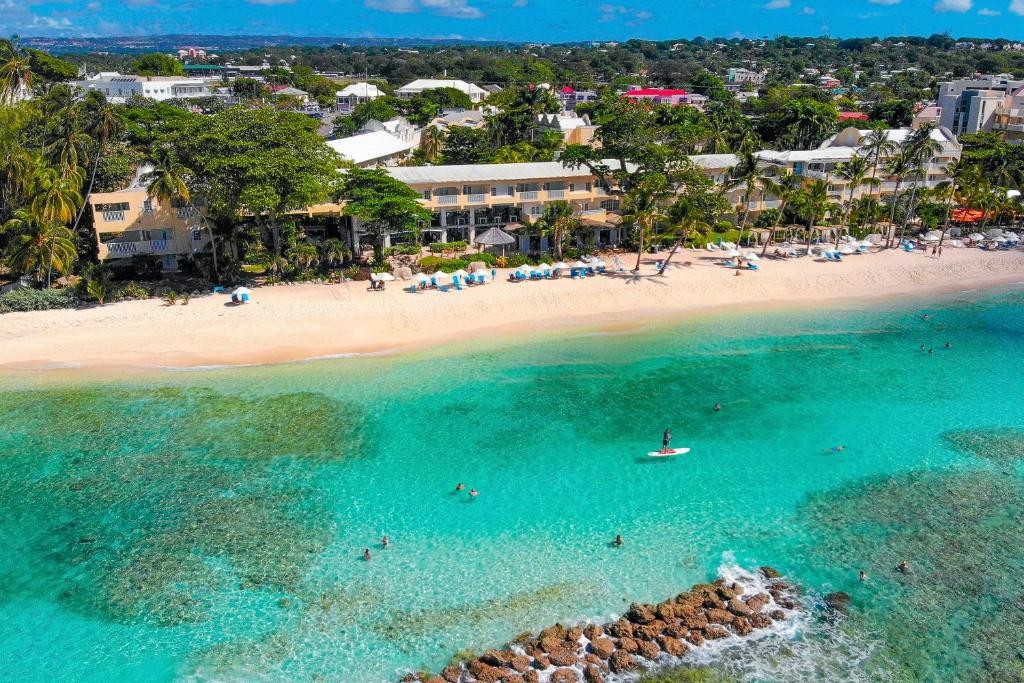 Photo: PlanetofHotels
You can find a white-sand beach, a sprawling golf course or a duty-free shopping plaza just about anywhere in the Caribbean, but in Barbados, visitors can taste the bittersweet Mount Gay Rum, dance to the thrum of a calypso song or take in a polo or cricket match. And though you could spend all your time on the beaches, you'll find plenty more to do when exploring this Caribbean paradise. This luxurious island is brimming with breathtaking architecture, a passionate sports culture and a party-loving attitude.
The easternmost island in the Caribbean, Barbados juggles two different cultures to create a distinctly Bajan personality. Even after gaining its independence from Great Britain in 1966, this island still holds tight to British traditions like afternoon tea, cricket and horse races. Trademarks of the Caribbean and West Africa are still evident, however, in the island's sugar cane fields, rum distilleries and lush landscapes. And then there are the many beaches. While all of Barbados' shorelines boast picturesque views and calming ocean breezes, some of the country's must-visit beaches include Dover Beach, Bathsheba Beach and the sands overlooking Carlisle Bay, according to U.S.News.
8. Egypt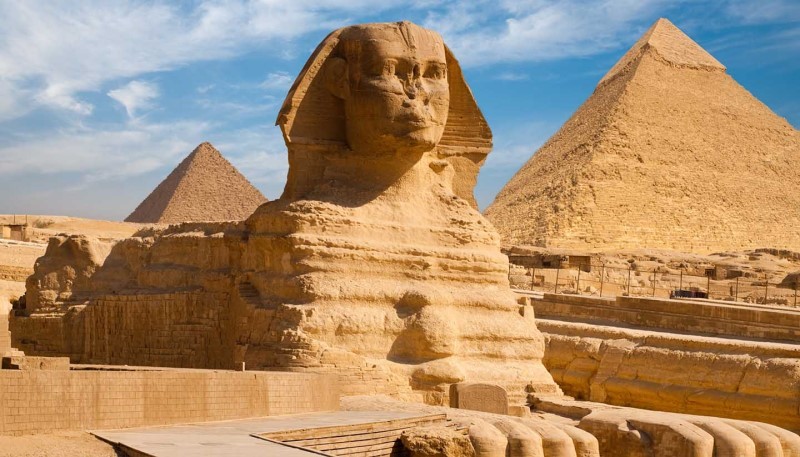 Photo: Shutterstock
A complicated but fascinating country with some of the most enduring historical monuments on Earth, Egypt stands as an unforgettable travel destination. It's had to deal with its fair share of turmoil in recent times, but this North African nation remains proud, welcoming and accessible. And with treasures as timeless as the temples and pyramids of the Nile to shout about, it's not somewhere that's going to slip from public consciousness any time soon. A trip here still very much has the potential to thrill.
Most of the country's ancient treasures were built during the time of the pharaohs. The Pyramids of Giza (the sole survivors of the Seven Ancient Wonders of the World); the lotus-columned temples of Luxor and Karnak; the Valley of the Kings; Aswan and the temples of Abu Simbel: strung along the Nile, these monuments have drawn visitors for centuries. They represent a lasting legacy of one of the most fabled periods of human history.
Of course, the country is best understood not so much for its great monuments or its coral reefs, splendid though they are, but through its people. Bartering for a bargain in Cairo's ancient Khan al-Khalili bazaar, taking tea and falling into long conversation with a local, or simply stopping awhile in a remote village, silent but for the chatter of hooves on tarmac, will give a glimpse of a country full of character, colour and fortitude, according to World Travel Guide.
9. Birmingham, England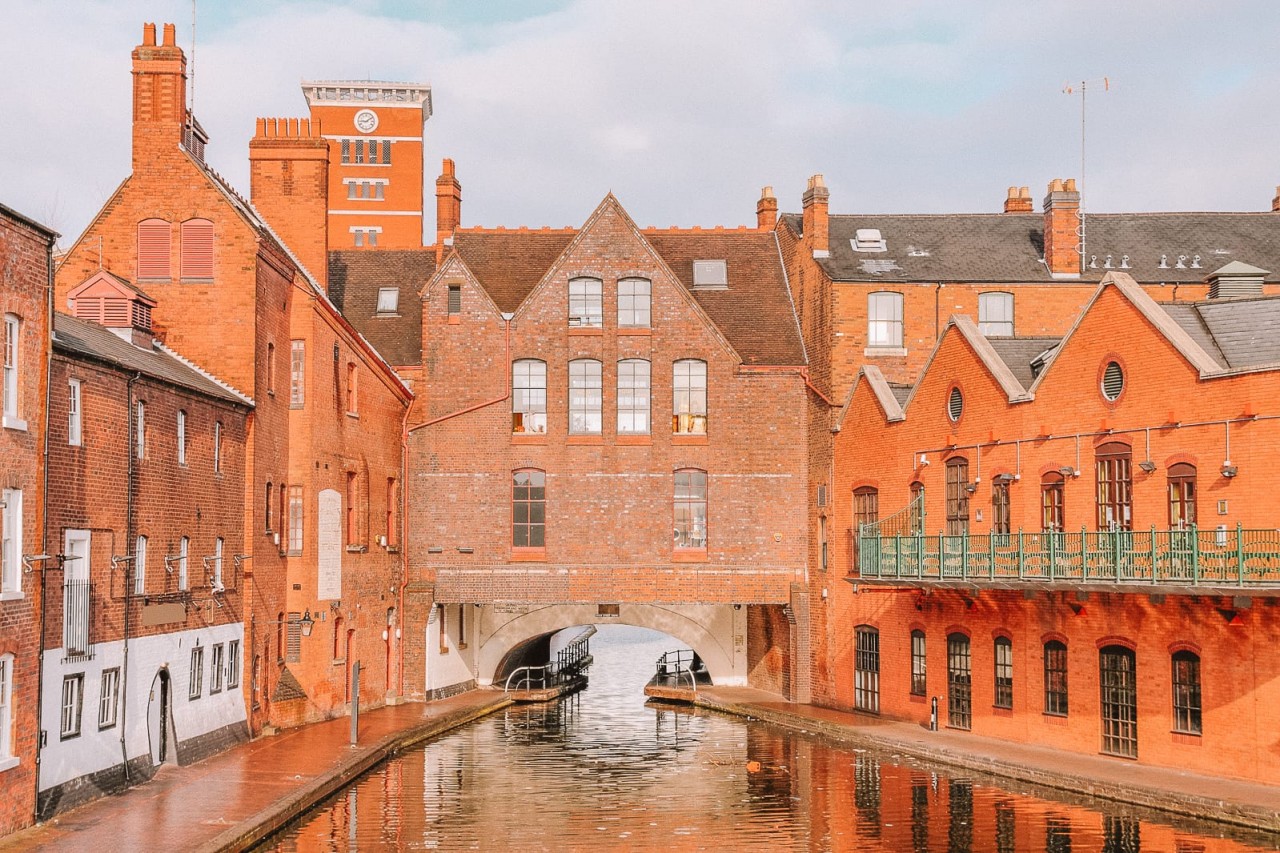 Photo: Hand Luggage Only
Regeneration, renewal and grand-scale construction continue apace in Britain's second-largest city. A state-of-the-art library, gleaming shopping centre atop revitalised New St station and beautifully restored Victorian buildings are just some of the successful initiatives of its Big City Plan, following on from the striking Mailbox and Bullring shopping malls and the iconic Selfridges building's 'bubblewrapped' facade. Work is underway on extensions to the Metro (light rail/tram) network, and on the centrepiece Paradise development's new hotels, public spaces, and glitzy residential and commercial buildings, with final completion due in 2025.
Alongside Birmingham's picturesque canals, waterside attractions, outstanding museums and galleries is an explosion of gastronomic restaurants, cool and/or secret cocktail bars and craft breweries. Thriving legacies of the city's industrial heritage include its Jewellery Quarter, Cadbury manufacturing plant and former custard factory turned cutting-edge creative hub, according to Lonely Planet.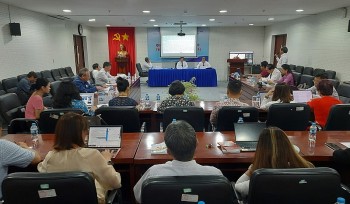 Friendship
The Vietnam - India Friendship Association's Ho Chi Minh City branch, the Ho Chi Minh City Union of Friendship Organizations (HUFO) and the Southern Institute of Social Sciences on March 21 held a scientific seminar themed "Vietnam - India relationship: tradition and present".