Best National Parks For Young Travelers In Vietnam
National parks are one of the most ideal destinations to explore and have a long picnic with your friends or family. Here are the best national parks for young travelers, trekkers, and adventurers in Vietnam.
Vietnam's national parks and nature reserves offer tremendous diversity. The north is rich in staggered rice terraces that shift with the seasons. The centre boasts the world's largest caves and the country's loudest waterfalls. And the south is home to mangrove forests and exotic wildlife. Here are the best national parks for young travelers in Vietnam.
1. Phong Nha – Ke Bang National Park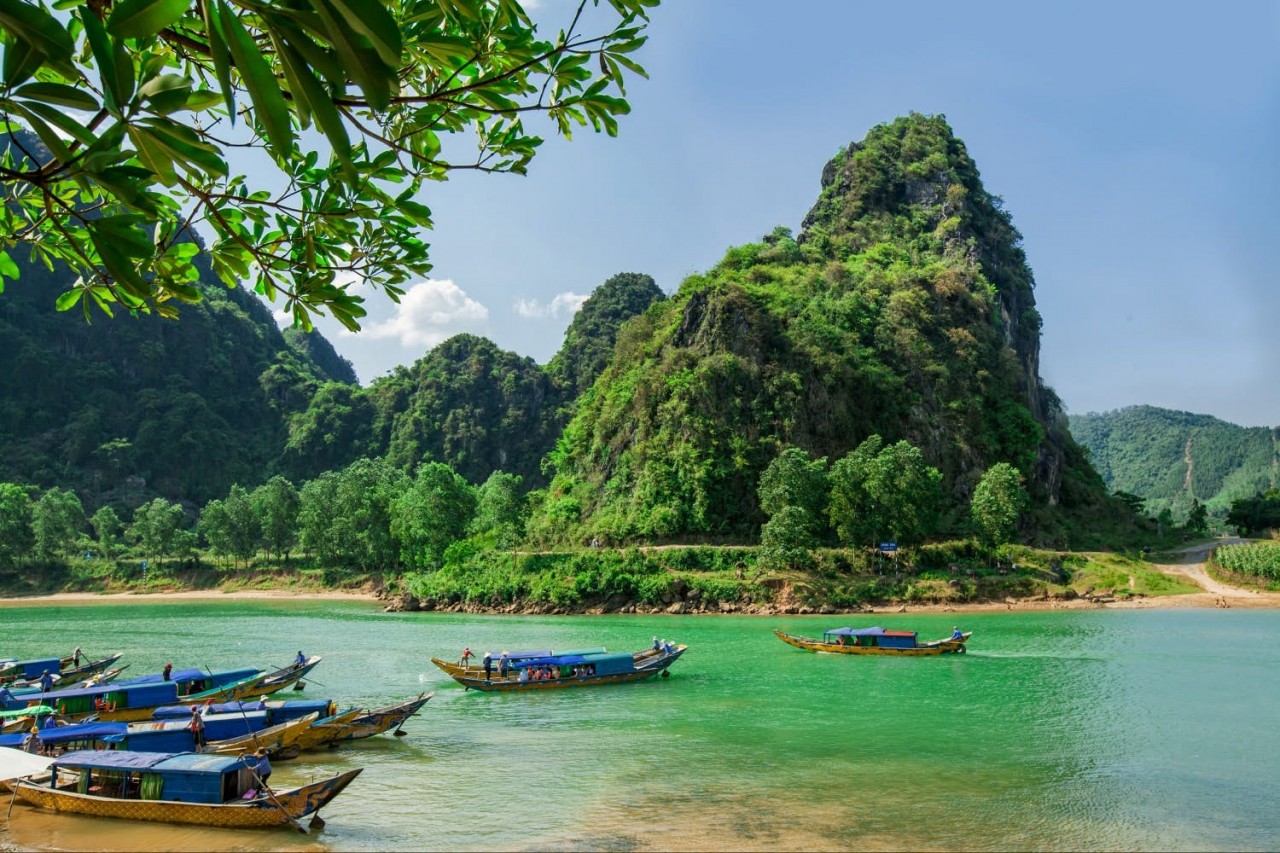 Photo: Lonely Planet
Phong Nha-Ke Bang is more than a National Park, it is a UNESCO World Heritage Site located in Quang Binh Province, north-central Vietnam. The result of earth crust development 464 million years ago it's the oldest major karst formation in Asia.
Phong Nha-Ke Bang Park features a 2,000sqkm of limestone zone and an impressive grotto and cave system with a total length of 70km. The park is home to the Hang Son Doong Cave, the world's largest cave. Its biggest chamber is over five kilometers in length.
Covered mostly with tropical rainforest, Phong Nha-Ke Bang Park is one of the most important eco-regions of the Indo-Pacific. It also offers many significant geomorphic features including underground rivers, dendritic caves, dry caves, suspended caves and terraced caves. Many endangered animal species still roam the area including black bears, tigers and elephants.
Composed of 300 caves and grottos, Phong Nha-Ke Bang National Park offers countless activities, amongst them visiting caves and grottos by boat as well as mountain climbing and forest trekking. The park is huge and home to various interesting flora; many of which are hardly found elsewhere. This is a fine chance to learn more about rare and unusual species.
You'll need to base yourself in Phong Nha Town to visit the national park, just a few kilometres away. Your hotel can help your arrange tours to several accessible caves, but for larger caves you'll need to book in advance with Oxalis or Jungle Boss. March and April are the best months to visit Phong Nha, as the vegetation beams with vitality after the winter rains. Most of the caves are inaccessible in the rainy season, from October to November.
2. Nui Chua National Park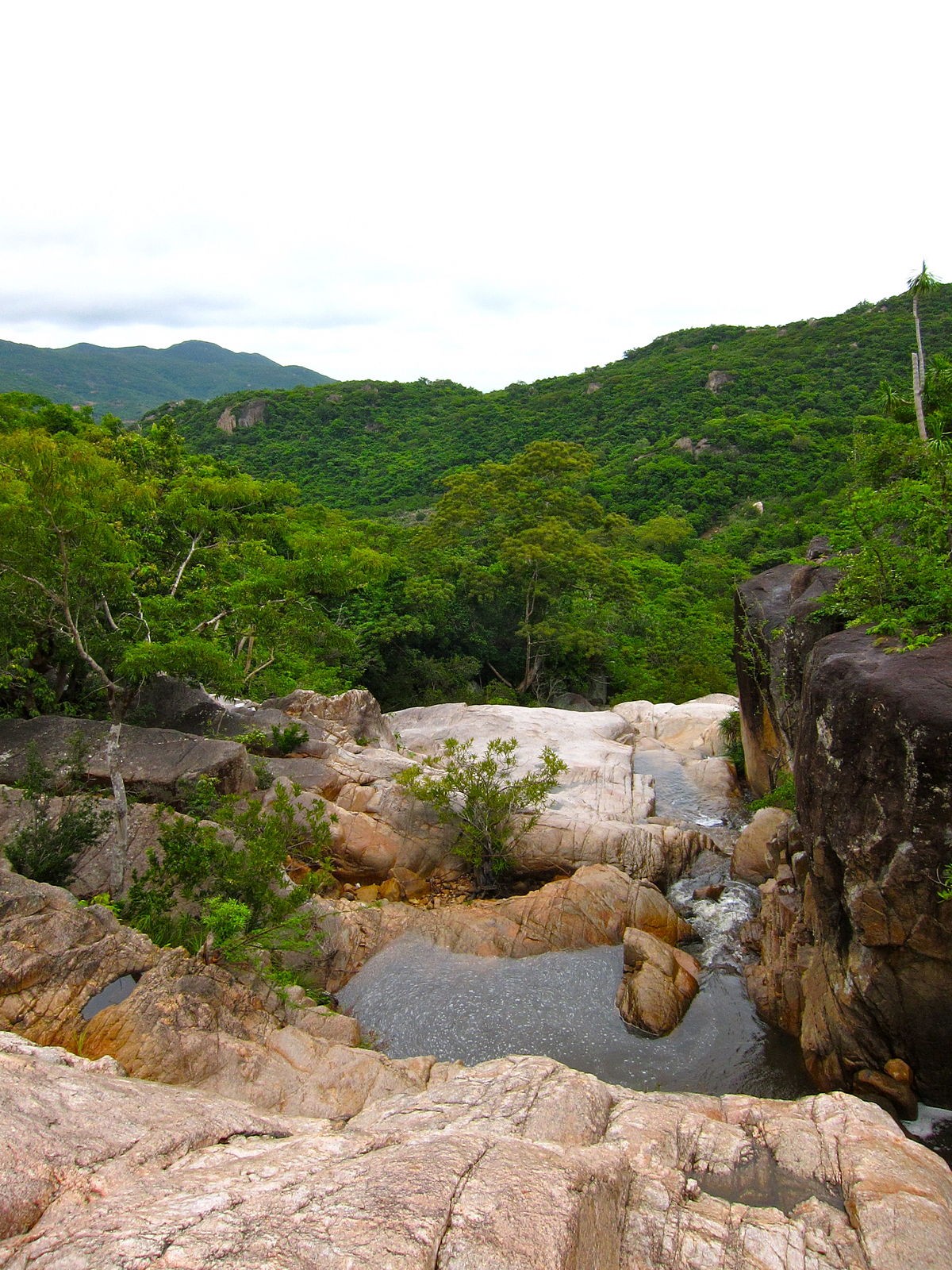 Photo: Wikipedia
Forming a rugged, jungle-clad mountain backdrop of Vinh Hy Bay, Nui Chua National Park is just like a green lung of Ninh Thuan Province in South Central Coast Vietnam. Perched on the height of 1000m above sea level, Nui Chua National Park covers nearly 20.000 hectares of primeval forests and is home to a diversity of over 600 precious flora and approximately 300 wild animal species.
Nui Chua National Park possesses a dramatic location on the waterfront of the East Sea with a scattering of upmarket resorts. Its geographical location is in Ninh Hai and Thuan Bac Districts, Ninh Thuan Province, around 30km from Phan Rang City.
The high standard of infrastructure and a variety of means of transportation enable tourists from different regions to Nui Chua National Park conveniently.
Generally, Nui Chua National Park is best to visit between May and August. However, renowned as the land of wind and sunshine, Ninh Thuan is rather hot all-year-round. Therefore, for Westerners who are not accustomed to dry and extreme weather, traveling in late August and September is highly recommended.
The first and foremost thing for any tourists to do is to have a glimpse of the picturesque natural landscapes in Nui Chua National Park. The site is jam-packed with towering mountains, fast-flowing streams, stunning mountain cliffs, and verdant greenery. It is also rich in fauna and flora system with rare species like Tibetian Bear and Malayan Bear. More significantly, since the park is less-touristy, visitors can soak up the freshness and peaceful ambiance there.
A few things can beat a short trek across the dense jungle and take a beautiful photo hunt. The most popular trek here is from Hang Da Hamlet to O Liem River which normally takes you 3 days, 7 hours trekking per day. During the journey, you have a chance to pitch a camp in the heart of the forest and take part in interesting activities, as well as learn about the Raglai people's culture. Finally, you'll reach Nui Chua Mount and spectacular mountain views pay off according to VietnamOnline.
3. Cat Tien National Park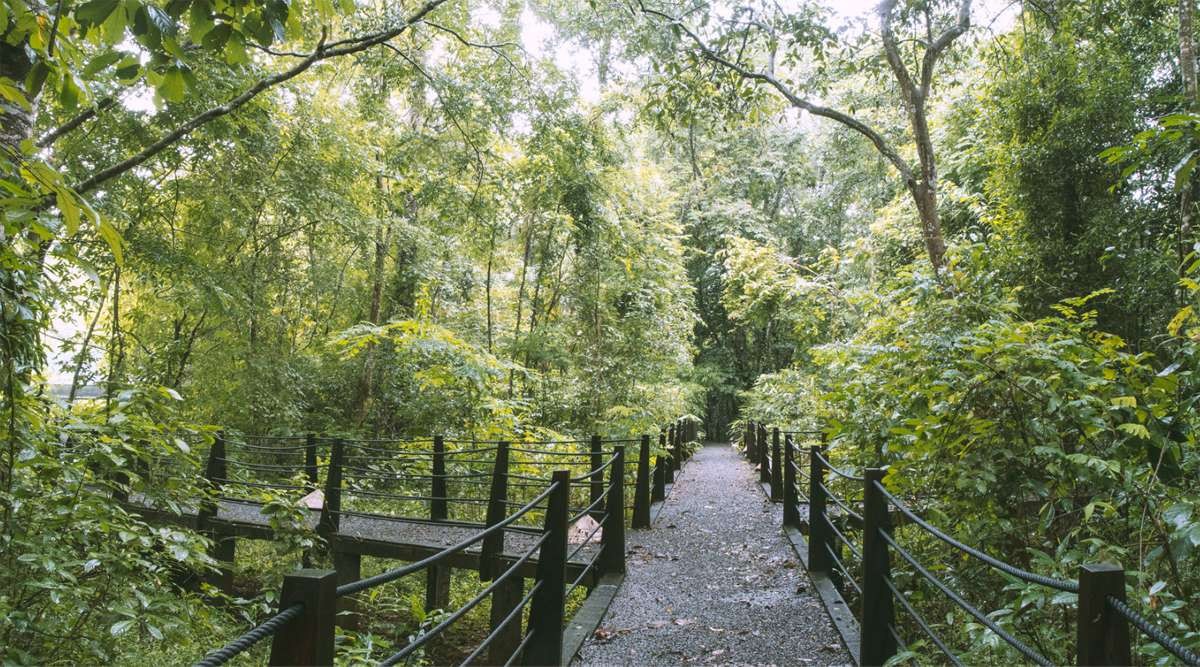 Photo: Phuotvivu
Cat Tien National Park is estimated as the reserve of natural resources in Vietnam with lots of rare, specious and endemic genes of fauna and flora, as plentiful site for scientists, domestic and foreign tourists.
A treasure trove of activities awaits in Cat Tien. You could easily spend a week or longer here without getting bored. Cat Then is great option for those who like steamy jungle treks. Multi-day tours will take you deep into the parks to spot endemic wildlife, including bears, crocodiles, bats, snakes, and tropical birds. Don't miss the chance to take a night safari for encounters with extraordinary insects and colourful reptiles. If you'd rather stay off your feet, you can cycle or motorbike through the park on a network of roads, or take kayaking and boating tours.
Cat Tien is about halfway between Ho Chi Minh City and Dalat, and can be reached in three to four hours from either city. Both hubs have tour companies that can tailor tours for you. If you decide to travel independently, be sure to book your accommodation in advance. The best time to visit Cat Tien is during the dry season, from December to July. Heavy rain can engulf the park at other times of the year, churning up the ground and making it difficult to get around.
4. Cuc Phuong National Park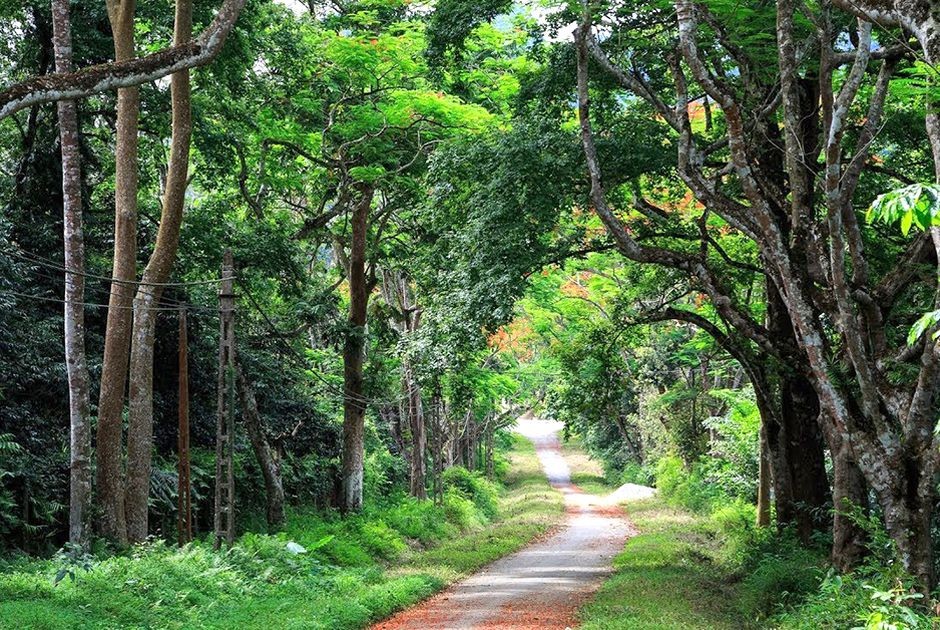 Photo: Yeudulich
Cuc Phuong National Park belongs to Nho Quan District, Ninh Binh province, is bounded between three provinces of Ninh Binh, Hoa Binh and Thanh Hoa province. It is far about 100 kilometers from Hanoi to the southwest. Cuc Phuong national park is the first national park in Vietnam, established in July 1962. Cuc Phuong National Park has a population of abundant flora and fauna.
Cuc Phuong has the area of 22.000 hectares, of which three quarters are limestone with height from 300 meters to 600 meters above sea level. Here, there has May Bac mount with 648.2 meters. The climate in Cuc Phuong is kind of tropical monsoon climate, average annual temperature about 24.70C. Especially, there have many caves, beautiful landscape and historical natural remnants such as: Trang Khuyet Cave, Chua Cave, Thuy Tien Cave, Nguoi Xua, Cave, Con Moong grotto, San Ho Cave…
In the Park, there has hot spring 380C. The flora is various with 1.944 species. Diverse fauna includes 71 species of mammals, 300 species of birds, 33 reptiles and 16 amphibians. Besides, there has many animals such as: bears, horses, boars, tigers, leopards, ferrets, squirrels, monkeys… The half natural breeding area has deer, yellow monkey, Delacour's langur and flying squirrel… which serves the research of scientists and tourists can have opportunity to see animals as in the nature. Cuc Phuong is also the home of hundreds of birds, beautiful and strange butterflies.
5. Bach Ma National Park

Photo: Lux Travel DMC
Particularly in the South of the city, where the Bach Ma National Park, among the best natural attractions of Hue is situated.
This region is nature lover's paradise, as by coming here, you'll be surrounded with all sorts of plants, trees, and wild animals. If you wish to live with character, this is among the best Hue attractions for you. Bach Ma National Park is 60 km to the South of Hue City, away from the residential area.
This is why it is the perfect place to go for nature lovers. Though it could be quite far from city center, there is various Hue's natural attractions in this region. Therefore, it's worth to go. What's more, it's easy to plan your journey and there are also several choices for your transportation. As among the best attractions Hue, Bach Ma National Park have plenty of things for Vietnam day tours from Hue.
Among the main natural attractions of the Bach Ma National Park are the exotic forest of the exclusive mountain. Consequently, hiking, climbing, and swimming are the most famous actions when arriving here.
Additionally, there are plenty of rare wildlife, million types of rare birds, hundreds monkey in this forests, so if your hobby is bird watching. Then you've of rare birds, hundreds monkey in this forests, so if your hobby is. And once come to the right place scene of Hue, Lang Co beach and several other amazing things.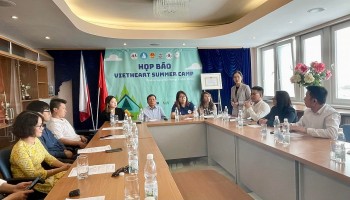 Overseas Vietnamese
A summer camp for Vietnamese youths and students in Europe named "Vietheart Summer Camp 2022" will be held in the Czech Republic to unite the Vietnamese community there.