The Only Vietnamese Book Cafe in Japan: Gathering Spot for Oversea Students
iShite, Vietnamese Book Cafe in Tokyo is a place for young people who love Vietnamese books and coffee. It is also a place to connect with Vietnamese people who have experience studying and working in Japan.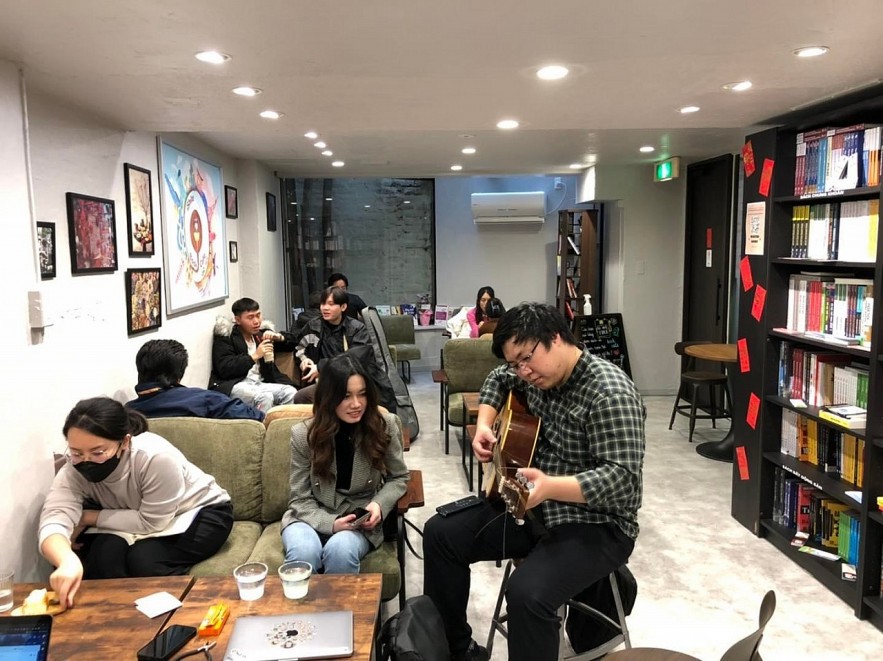 iShite, Vietnamese Cafe in Tokyo.
Bringing Vietnamese books and coffee to Japan
At the corner of a quiet street a few minutes walk from Yotsuya Station (Japan), there is a lovely white building. In the basement of that building is a small shop with rustic wooden tables, filled with books and smells of Vietnamese coffee.
The owners of this book cafe are Vu Linh Huong and Tran Dinh Cuong. They both went to Japan to study abroad between 2014 and 2016. The two knew each other while participating in the Vietnamese Youth and Student Association (VYSA) in Japan.
Huong is a lover of books. Since being in VYSA, Huong wishes to one day bring Vietnamese books to people in Japan, and create a place where people can freely gather, talk, read and buy books.
Cuong wishes to have a place for Vietnamese people to easily access Vietnamese books. He also wants to introduce delicious Vietnamese coffee to Vietnamese and Japanese people. Therefore, they decided to open a book cafe. In early January 2022, iShite, a Vietnamese Book Cafe in Tokyo was born.
The menu of the cafe focuses on Vietnamese drinks such as black coffee, milk coffee, coconut milk coffee, yogurt coffee and cakes for breakfast such as salted egg sponge cake, and bread.
Currently, iShite's bookcase has up to 5,000 books on shelves, including books for sale and free-to-read with diverse genres: business books on securities, real estate, literature books, and children's books.
iShite, Vietnamese Book Cafe in Tokyo is the place for book lovers.
With the number of books available at the cafe, readers can come, choose books, buy and read books, drink coffee. Every weekend, iShite organizes talk shows to share experiences from experienced people. After each meeting, there is music and snacks at the cafe. This is also a place to meet and discuss Vietnamese community activities in Tokyo.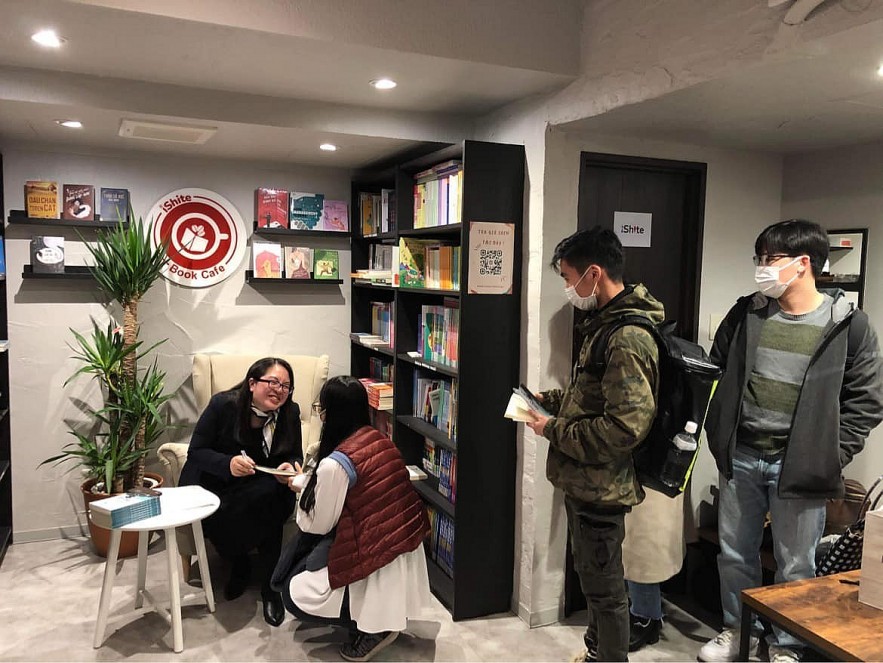 A book launch at iShite, Vietnamese Book Cafe in Tokyo.
Meeting place for Japanese people who love Vietnam
Not only a space to connect Vietnamese people, iShite, Vietnamese Book Cafe is also a favourite place for Japanese people.
"The number of Japanese people wishing to learn Vietnamese is high. That's why at the cafe, there are young Japanese people coming to read Vietnamese books. The Japanese also love to drink coffee and enjoy Vietnamese culture."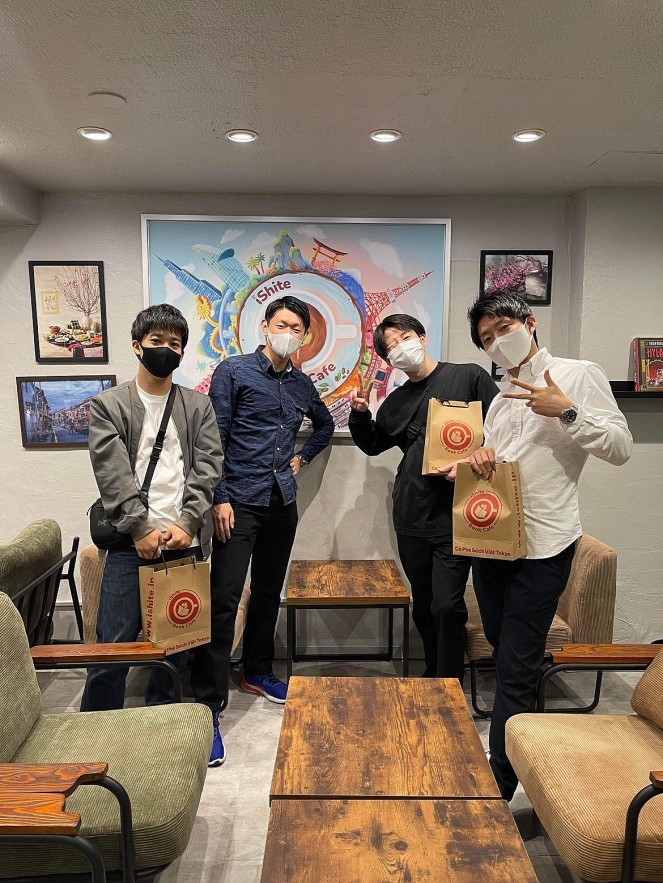 Young Japanese people come to iShite to read Vietnamese books and enjoy Vietnamese coffee.
"The coffee at the cafe is loved by many Japanese. There are people who have to buy a cup of coffee every day before going to work, " said the owner.
Within just a few months, iShite, a Vietnamese Book Cafe in Tokyo has become a familiar place for Vietnamese and Japanese people of all generations. They come together to exchange, learn, and help each other when needed.
| | |
| --- | --- |
| | Learn how to get the best results from the time and effort you put in – on both page and screen reading. |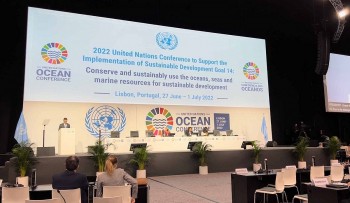 Viet's Home
Vietnamese representatives reaffirmed the nation's commitments to developing blue and sustainable oceans while attending the UN Ocean Conference (UNOC) held in Lisbon from June 27 to July 1.