Mr. Nguyen Vuong Linh, Principal of Kim Lien Secondary School, said "This initiative not only helps students master their knowledge of sovereignty over islands but also arouse their love for the homeland".
Ha Luu Giang, a student of Andromeda Island class, said "I feel this very meaningful. Since my class was named after Andromeda, I know more about this island and now I can be confident to introduce everyone all information of geography, outstanding features of this island."
Teacher Nguyen Thi Kim Thuong said, students were very excited and responded enthusiastically with this way of naming classes. Nevertheless, the school also held competitions to learn about the sea and islands, or encourage students to write letter to soldiers who are working on the Spratly and Paracel Islands.
In addition, a 4.9 – meter tall milestone of Spratly Islands was also erected in the middle of the school's yard.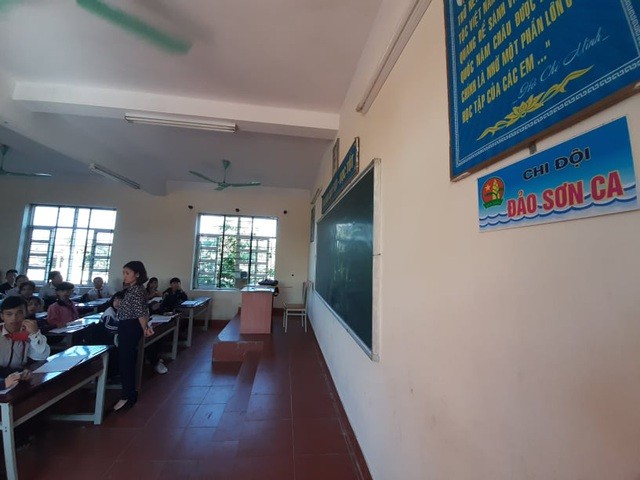 Class named after Spratly and Paracel Islands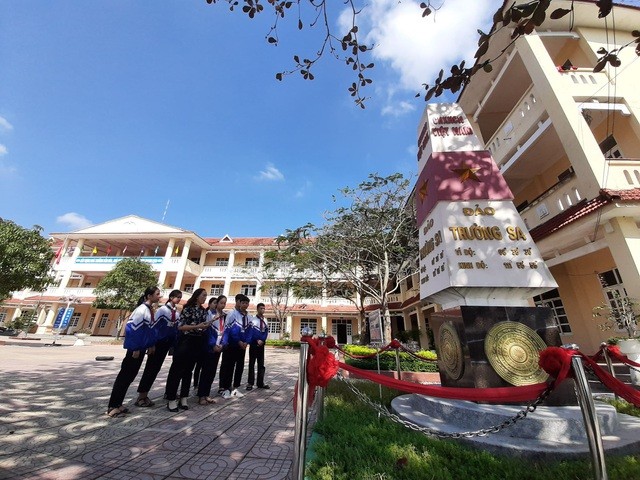 Teacher and students learn about sea and islands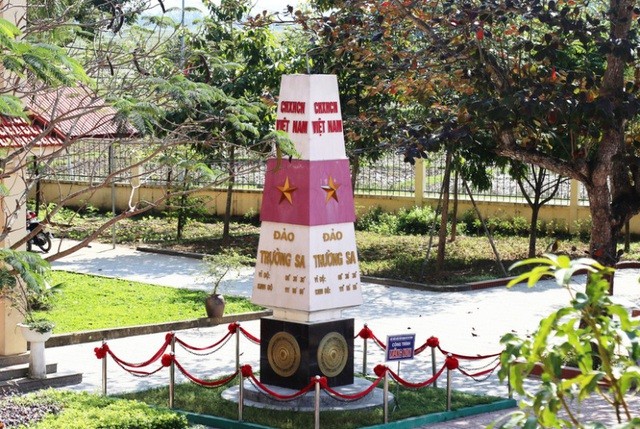 A 4,9 – meter tall milestone of Spratly Islands erected in the middle of the school's yard
VNF