This May with Two European and Brazilian Film Festivals
17 European films are set to be introduced to local audiences during the European Film Festival which will get underway in Hanoi, Ho Chi Minh City, Da Nang, and Da Lat from May 19.
Amidst a context of the "new-normal" and the returning of onsite cultural happenings in Vietnam and over the world, the EU Delegation to Vietnam will present the 21st European Film Festival to Vietnamese movie lovers, with the support of the EU Policy and Outreach Partnership.
Taking place from May 19 to June 5 across Hanoi, Ho Chi Minh City, Da Nang and Da Lat, EUFF 2022 will showcase a selection of carefully-curated and diverse selection of films that have also won multiple prestigious awards.
Loosely arranged around the themes of "Family" and "Youth", the films are slated to bring about a more multifaceted perspective of European life and cultures, as well as to shed light on certain struggles its people are faced with and attempting to overcome.
All the films of high quality provide a journey through European cultures, offering enjoyable entertaining moments for cinema lovers.
Most notably, the Ukrainian musical "Hutsulka Ksenya" will open the festival in Hanoi and Ho Chi Minh City on May 19 and May 20.
The festival will be held at the Goethe Institutes in Hanoi and Ho Chi Minh City, Galaxy Cinema in Da Nang, and Cinestar Cinema in Da Lat. All films screen with subtitles in Vietnamese and English.
Free tickets are available at the various venues and headquarters of the EU Delegation to Vietnam in Hanoi.
Movies list:
1, Oskar & Lilli – Where No One Knows Us
2, Our Struggles
3, Letters From Antarctica
4, Even Mice Belong in Heaven
5, Into The Darkness
6, The Cleaners
7, Perfumes
8, Tall Tales
9, Extra Ordinary
10, My Brother Chases Dinosaurs
11, Romy's Salon
12, Never Gonna Snow Again
23, Acasa, My Home
14, Let There Be Light
15, 22 Angels
16, And Then We Danced
17, Hutsulka Ksenya
Revolving around various families from Czechia, Italy, the Netherlands and Bulgaria, these four films bring about moments of strongly-felt emotions and connections for all members of the family.
Not just a cute-looking stop-motion animation for children, 'Even Mice Belong In Heaven' conveys profound lessons on what it means to live in the world. Follow the mouse Whizzy and the fox Whitebelly on their after-life journey filled with unexpected challenges - a beautiful friendship between two animals that don't normally get along.
'My Brother Chases Dinousaur' is the emotive story of a boy with Down Syndrome, and of the different ways he touches upon the life of his loved one and the world at large.
In the film 'Romy's Salon', Grandma Stine has to juggle between her job at a hair salon and her committment for taking care of grandaughter Romy whenever the latter's mother is too busy. The life of this little Dutch family changes forever when the grandmother discovers early signs of an illness.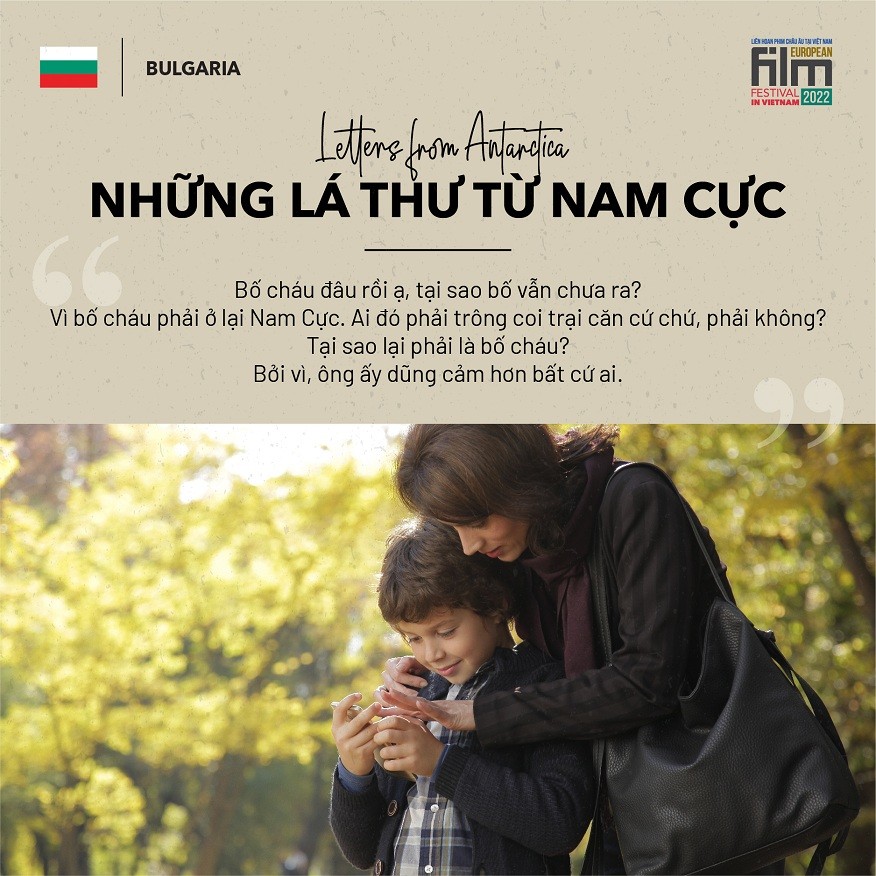 Letters From Antartica explores the difficult secrets kept between family members.
'Letters From Antartica' explores the difficult secrets kept between family members. The 8-year-old Niki longs to see his father again, who's having exciting Antarctica adventures to tell in his letters home. Nevertheless, what shall the truth reveal?
If you like comedies, three wonderful films from France, Ukraine and Ireland are for you, where different shades of cinematic humour are pushed to the foreground.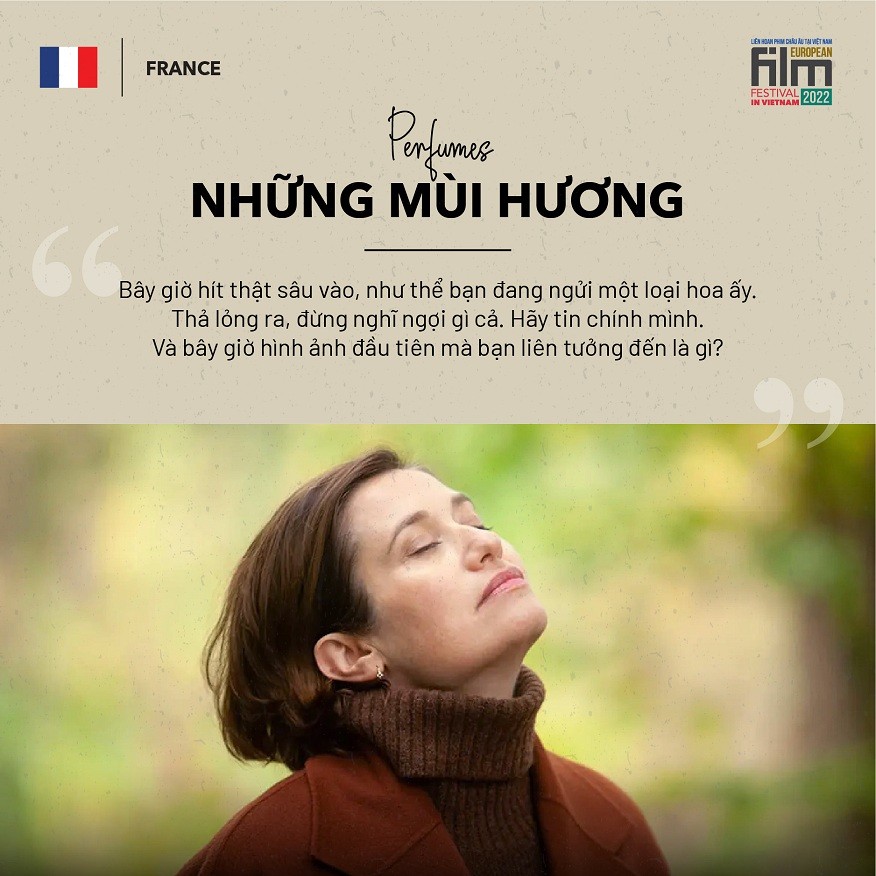 Anne Walberg is a master in perfumes. She creates fragrances and sells her incredible gift to many companies. She is a diva, selfish and temperamental. Guillaume is her new driver and the only one who dares facing her. Anne treats him pretty poorly to begin with, but they soon form the inevitable odd couple friendship.
'Perfumes' will take you on a "tour de France" and into the strange world of perfume 'masters', where quotidian stories unfold behind the glossy facade. There, a beautiful friendship blossoms between unlikely soulmates.
In Ukraine, a chance meeting with the mythological lady Ksenya in the film 'Hutsulka Ksenya'. The girl could be any of us, longing for an ideal love. A 'showcase' of energetic traditional Ukrainian melodies and rhythms, it'll be difficult for the audience to stay quiet in their seats.
Or just relax with the downright 'black comedic' laughters of the Irish entry 'Extra Ordinary'. In an Irish small town, pastoral calm is threatened by spirits and rituals. There, we might learn a thing or two about kindness and courage.
Placed in strange, ironic, difficult and definitely inordinary situations in life, what thoughts, feelings and behaviours will be faced by the characters in these five films? The way they attempts to find the way forward opens up windows into the human mind.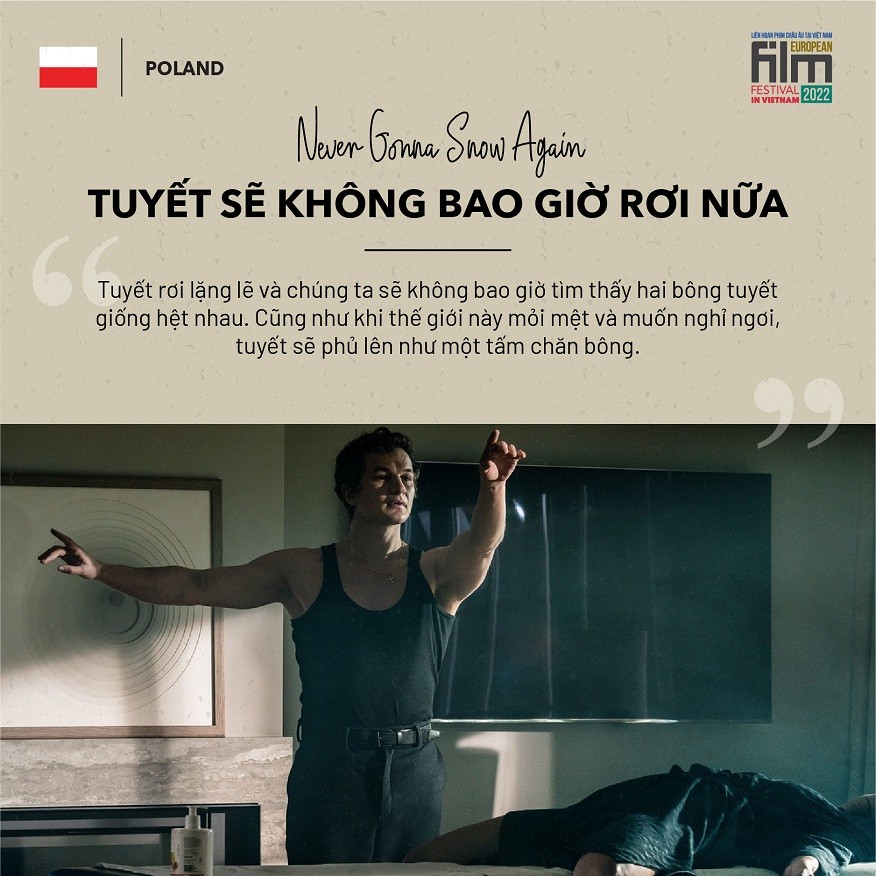 A masseur from the East enters the lives of the rich residents of a bland, walled off community. Despite their wealth, the residents emit an inner sadness, a longing. The mysterious newcomer's hands heal, his eyes seem to penetrate their souls. To them, his Russian accent sounds like a song from the past, a memory of their seemingly safer childhood. Zhenia, for this is his name, changes their lives.
In 'Never Gonna Snow Again', the sadness and desire within each individual can be felt through the sharp eyes/senses of the masseur Zhenia. Like an echo from a distant past, his voice has the ability to heal souls.
Charming, moving and yet unsentimental, one's feelings drift alongside two refugee children in 'Oskar And Lilli – Where No One Knows Us'. Interwoven with ruminations of destiny are the laughters of the innocents.
And 'Then We Danced' shows what happens when contradictory feelings clash, via the star-crossed love story of the dancer Merab, who tries to transgress the boundaries set by conservative ideas.
'Let There Be Light' is a journey of understanding and love. Undercurrents of tension exist within a Slovakian family, where the father must find the truth surrounding his son.
In 'Our Struggles', another father fights his daily battles. What can he do when life puts him in the midst of seemingly insurmountable challenges?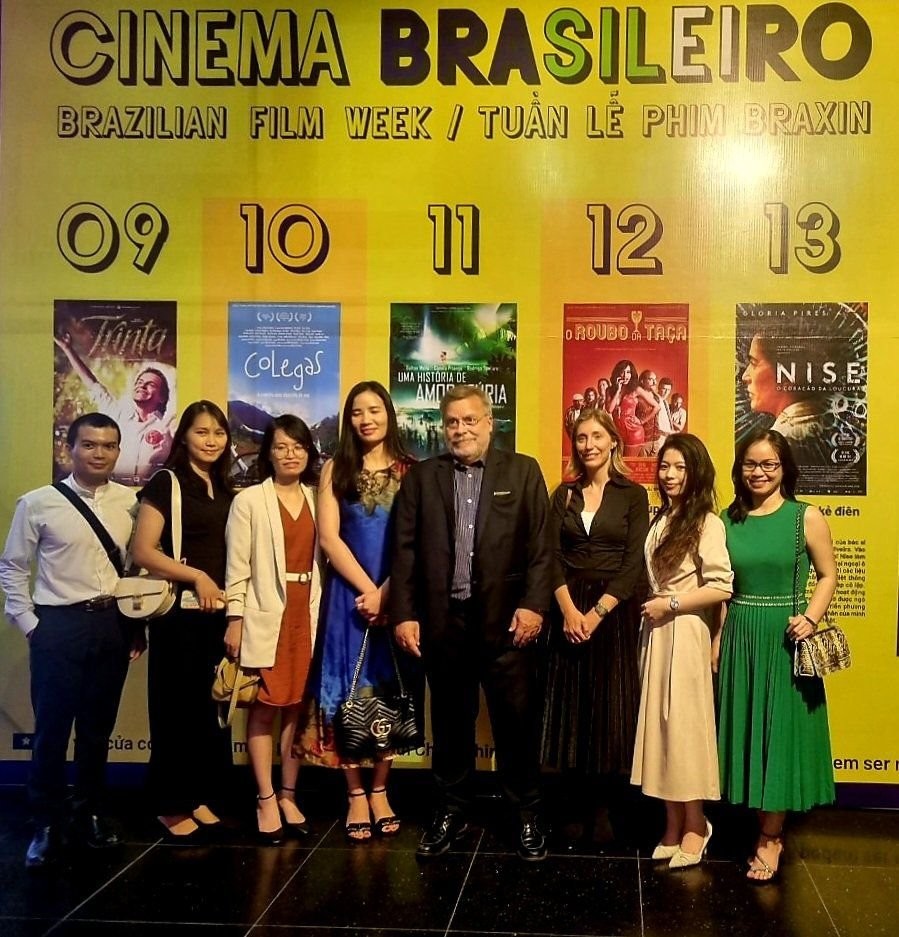 The opening night held in the presence of Brazilian Ambassador to Vietnam Fernando Apparicio da Silva, along with representatives of various foreign embassies and friendship associations in Hanoi.
In a related news, a Brazilian Film Week in Vietnam officially kicked off at the National Cinema Center on May 9.
The five-day festival has been jointly organized by the Ministry of Culture, Sports and Tourism, the Brazilian Embassy Hanoi, ​​the Cinema Department, and the National Cinema Center.
The event, last until May 13, aims to introduce Vietnamese audiences to Brazilian people and the South American country's cultural characteristics and tightening mutual ties through films of high aesthetic value.
Upon addressing the opening ceremony, Brazilian Ambassador to Vietnam Fernando Apparicio da Silva expressed his wish that local audiences will gain greater insights into Brazilian culture through the Brazilian Film Week.
Hong Hanh, a local audience member, revealed that she learnt more about Brazil's world-renowned carnival, a typical cultural event in the Latin American nation, by watching the popular movie Trinta.
In addition to the movie Trinta shown on the opening night, the Brazilian Film Week in Vietnam is introducing to the audience four special films including: A Story of Love and Fury; Jules and Dolores; Buddies; and Nise: The Heart of Madness.
Tickets to the event are free and can be obtained from the Brazil Embassy in Hanoi, and the National Cinema Centre.
Friendship
To mark the 50th anniversary of the establishment of diplomatic relations between India and Vietnam and on the eve of the 132nd birth anniversary of President Họ Chị Minh, Indo- Vietnam Solidarity Committee organized a national seminar on "Ho Chi Minh and India" on 14th May 2022 at National Library, India.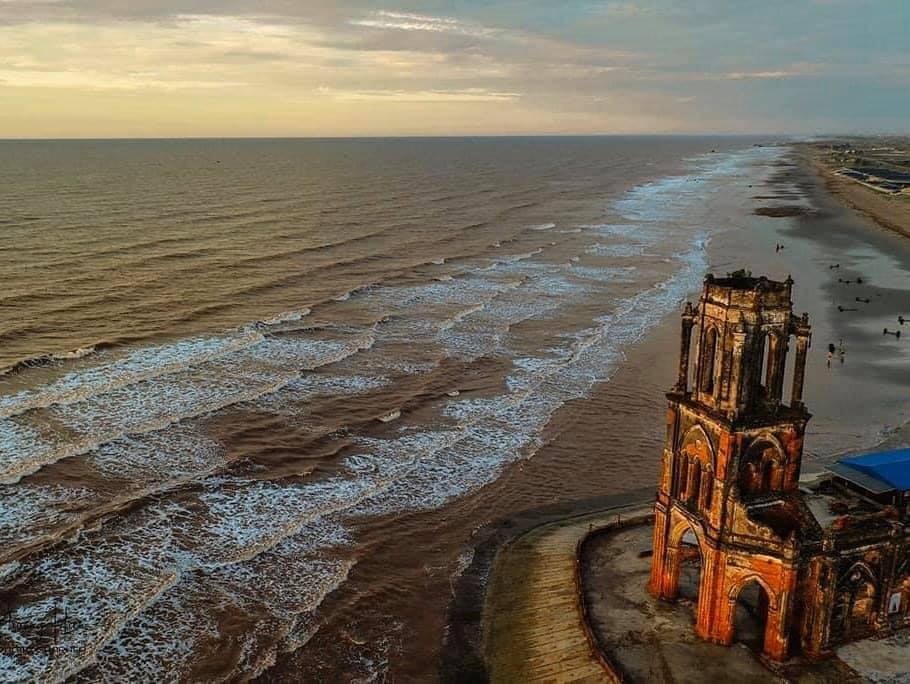 Multimedia
The northern city of Nam Dinh is known as the home to many beauitful Roman Catholic churches. However, there is an abandoned Church in Nam Dinh province, being swallowed by the sea, yet still attracted many tourists.
May 16, 2022 | 10:20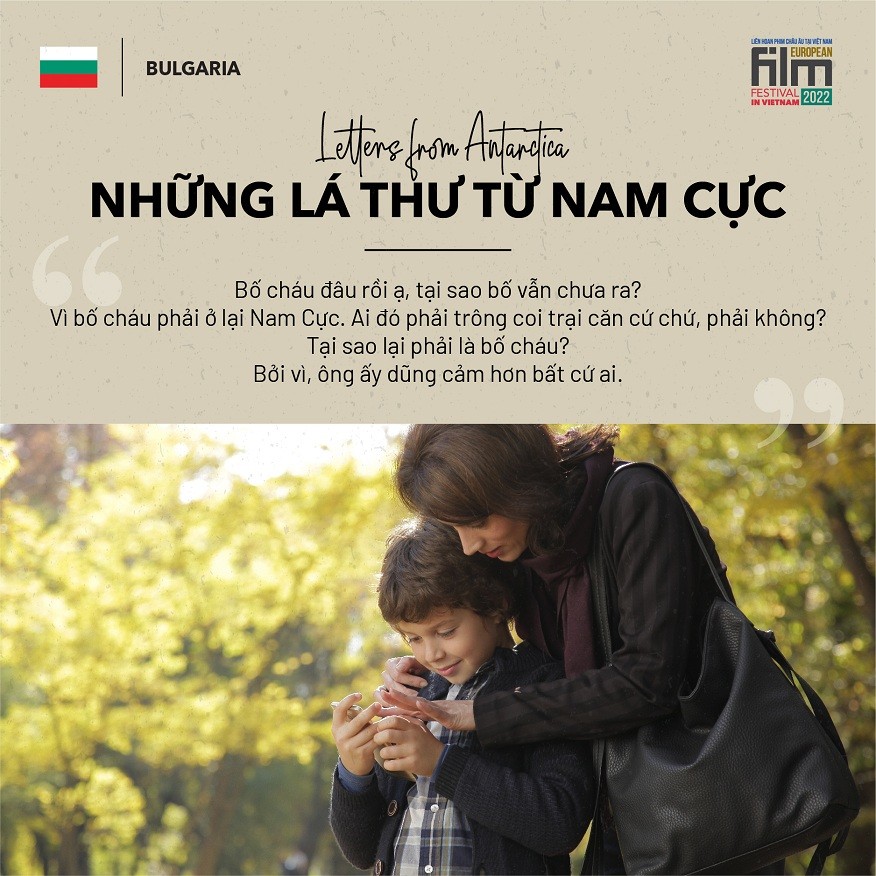 Multimedia
17 European films are set to be introduced to local audiences during the European Film Festival which will get underway in Hanoi, Ho Chi Minh City, Da Nang, and Da Lat from May 19.
May 12, 2022 | 23:01