Netflix Casts Vietnam Its Next Top Destination
Netflix has just announced the film project titled "A Tourist's Guide to Love" by Rachael Leigh Cook is set in Vietnam.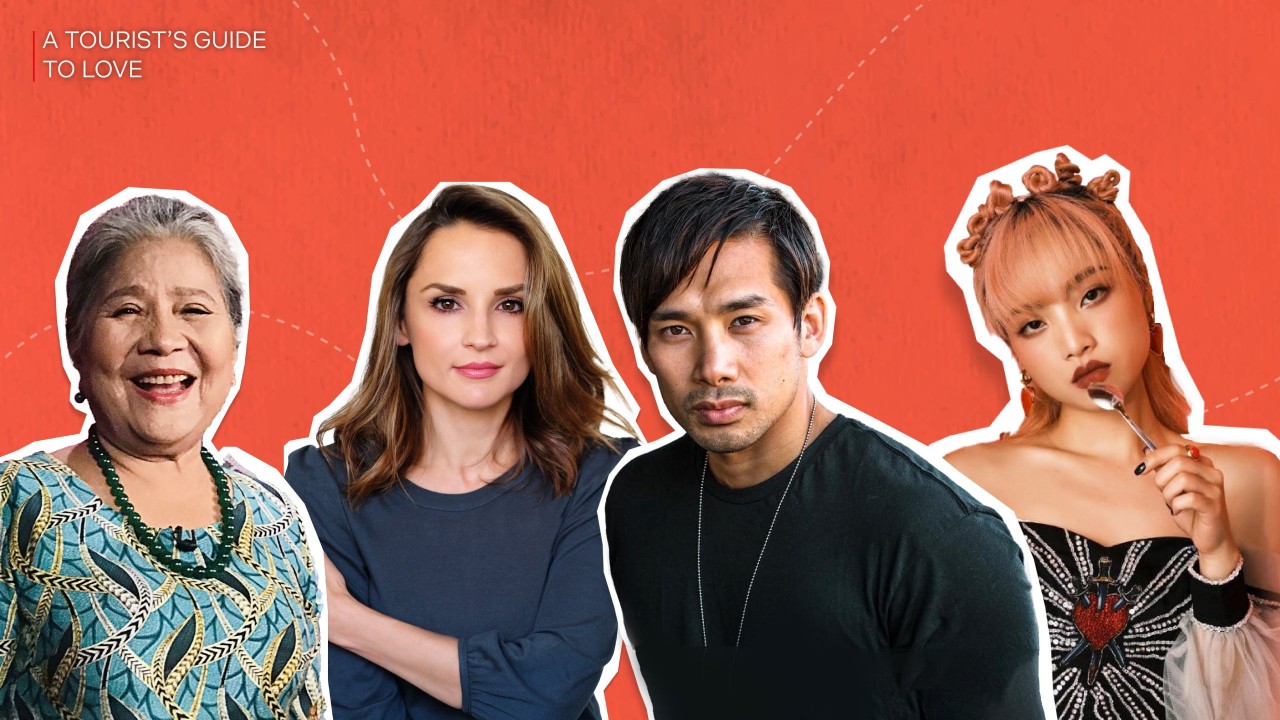 Photo: Netflix
A Tourist's Guide to Love - A Netlfix's original film will be filmed in five iconic destinations in Vietnam, showcasing the country's beautiful locales to global audiences.
You will be treated to the charming spectacles of vibrant life in Ho Chi Minh City, the natural scenery of Da Nang, the laid-back ancient ambience of Hoi An, majestic landscapes in Ha Giang, and the unique beauty of Hanoi, where past meets present.
Filming for A Tourist's Guide to Love is scheduled to start within the first half of 2022, making it the first international production to film in Vietnam since the global pandemic, thanks to the tremendous support of Vietnam's Ministry of Culture, Sports and Tourism.
The international cast includes producer and star Rachel Leigh Cook, Vietnamese-American actor Scott Ly, popular local star Truc Tran, and Meritorious Artist Le Thien.
With Vietnam's rich culture and breathtaking sites taking centerstage, the production will also involve over 200 local crew members and vendors including those in the production, domestic travel, and retail industries.
Written by Vietnamese-American Eirene Donohue and inspired by her travels to explore her roots, the story follows a travel executive who experiences an unexpected breakup and decides to accept an assignment to go undercover and learn about the tourist industry in Vietnam. Along the way, she finds adventure and romance with her Vietnamese expat tour guide when they decide to hijack the tour bus in order to explore life and love off the beaten path.
Helmed by director Steven Tsuchida, the film takes the very best of Vietnam and in producer and star Rachael Leigh Cook's words, "presents a compelling love letter to Vietnam in all its glory, with heart and humor."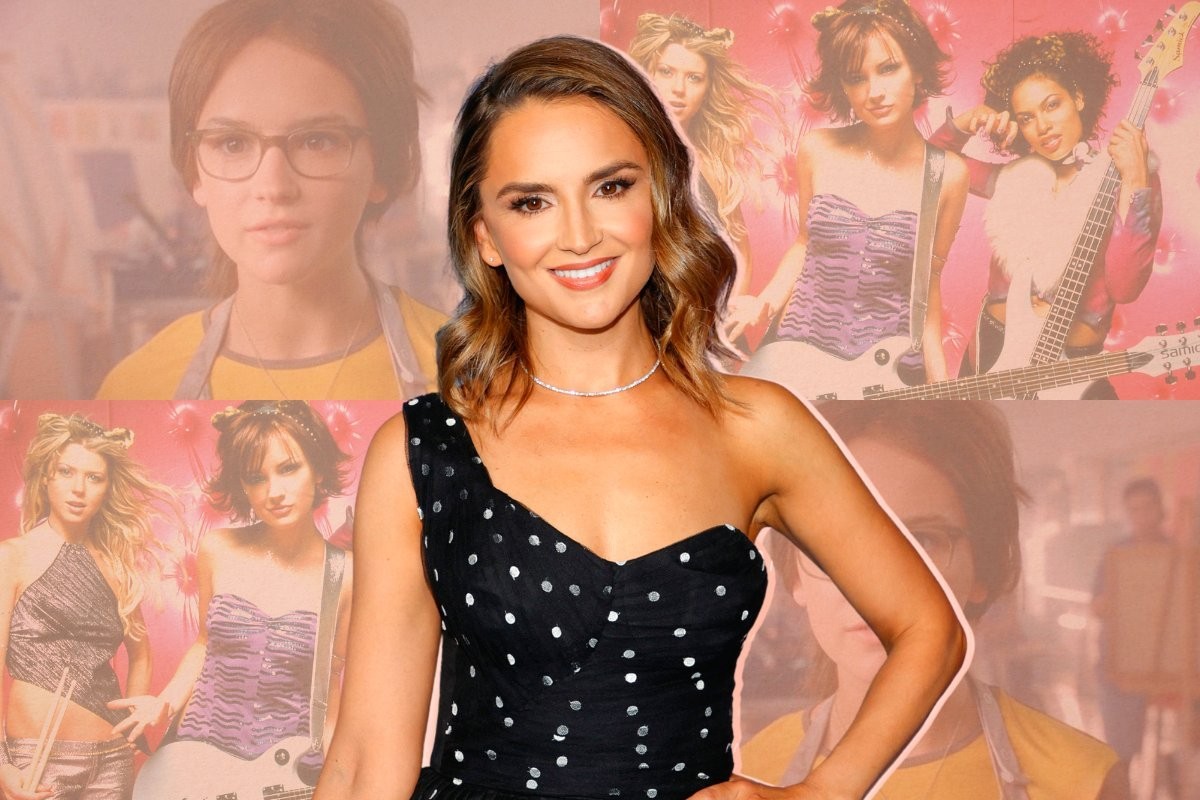 This is not the first Netflix film Cook has worked on in recent years. She previously starred in and produced the film "Love, Guaranteed" at the streamer. Her other recent roles include the Hallmark movies "Cross Country Christmas," "A Blue Ridge Mountain Christmas," and the three "In the Vineyard" motion pictures. Photo: Mamamia
Tourism and cinema – A perfect marriage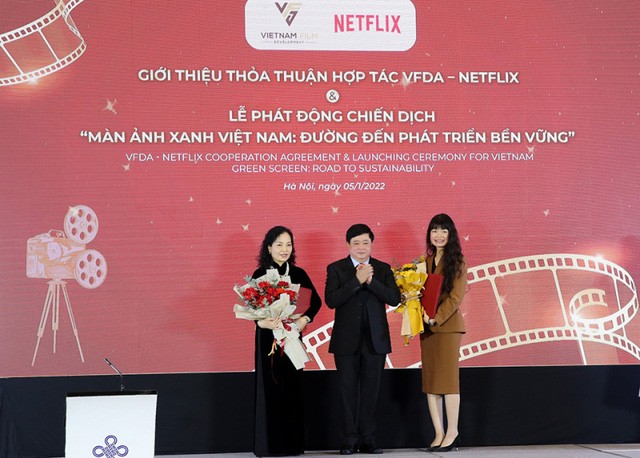 VDFA - Netflix cooperation agreement and launching ceremony for Vietnam Green Screen: Road to sustainability. Photo: To Quoc
Vietnam is bestowed with an attractive nature which was the background for other successful movies.
In 1992, the French film "Indochina" by Regis Wargnier shot in Vietnam won the Academy Award for Best Foreign Language Film at the 65th Academy Awards.
However, the number of foreign films shot in Vietnam over the past decades can be counted on one hand. There are several reasons for this.
In 2012, the project "Bourne Legacy", starring Jerremy Renner, was moved to the Philippines instead of Vietnam, as the country was not ready to host an international blockbuster. Previously, "Bond 18", which was initially set to be filmed in Vietnam, also had to move to Thailand for the same reason.
In 2017, Vietnam, with gorgeous natural and cultural heritage sites, hosted Hollywood film production of the "Kong: Skull Island".
A Tourist's Guide to Love will open new opportunities for the entertainment industry as well as tourism activities in Vietnam.
The State has a clear vision to develop the film industry in the next 8 years towards 2030. Vietnamese overseas directors who came back to Viet Nam to make films are welcomed because they help create more human resources and generate new film-making experiences.
Vietnam also hopes for more foreign investment and cooperation in film production and exhibition in Viet Nam. There is a need for an additional focus on digitalization in the film industry – exploring digital distribution platforms such as Netflix along with its new business models and emergent market opportunities. 2022 will set the foundation for international film production to explore the potential of partnering with Vietnam.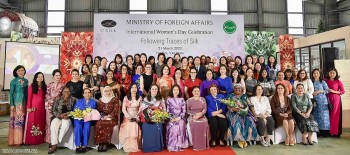 Friendship
Female ambassadors, representatives from diplomatic corps and international organizations, along with spouses of diplomats in Vietnam gathered together to find about more about silk weaving and silk products in Vietnam.