Three NGOs join forces to conduct war-era mine clearance in Quang Binh
Three non-government organisation (NGOs) will join hands to create safe land and return it to communities in central Quang Binh province.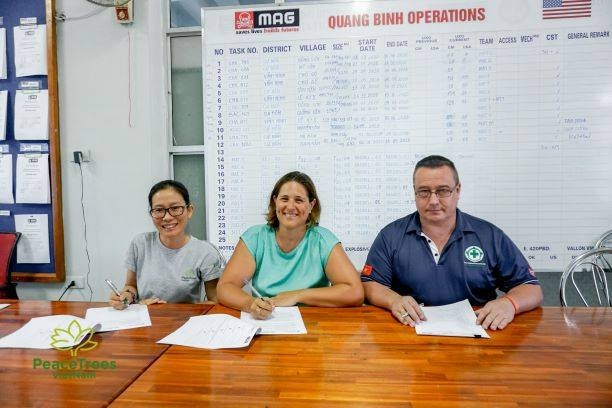 Three NGOs join forces to conduct war-era mine clearance in Quang Binh. Source: PeaceTrees Vietnam
According to information released in the Facebook page of PeaceTrees Vietnam, they and the Mines Advisory Group (MAG), Norwegian People's Aid (NPA) Vietnam will form a consortium to deploy high quality survey and clearance operations and will support provincial authorities in establishing effective mine action coordination and information management systems.
This project is supported by The Office of Weapons Removal and Abatement in the US State Department's Bureau of Political-Military Affairs.
Founded in 1995, PeaceTrees Vietnam - headquartered in Seattle, Washington, and Quang Tri Province, Vietnam - became the first American NGO to be permitted by the Government of Vietnam to support humanitarian mine action, to remove land mines and unexploded ordnance and to provide survivor's assistance and Mine Risk education.
With this this partnership, three other NGOs ready to get to work creating safe land and returning it to communities in Quang Binh province.
Quang Binh Province, directly to the north of Quang Tri, is considered to have been one of the fiercest battlefields in the country during the war. On average, every square meter of land in the province was exposed to 65 pounds of explosives. Quang Binh Province has a population of approximately 887,600 people. About 80% of the population live in rural areas, while about 20% live in urban areas. Approximately 46% of the province's economy is dependent on agriculture.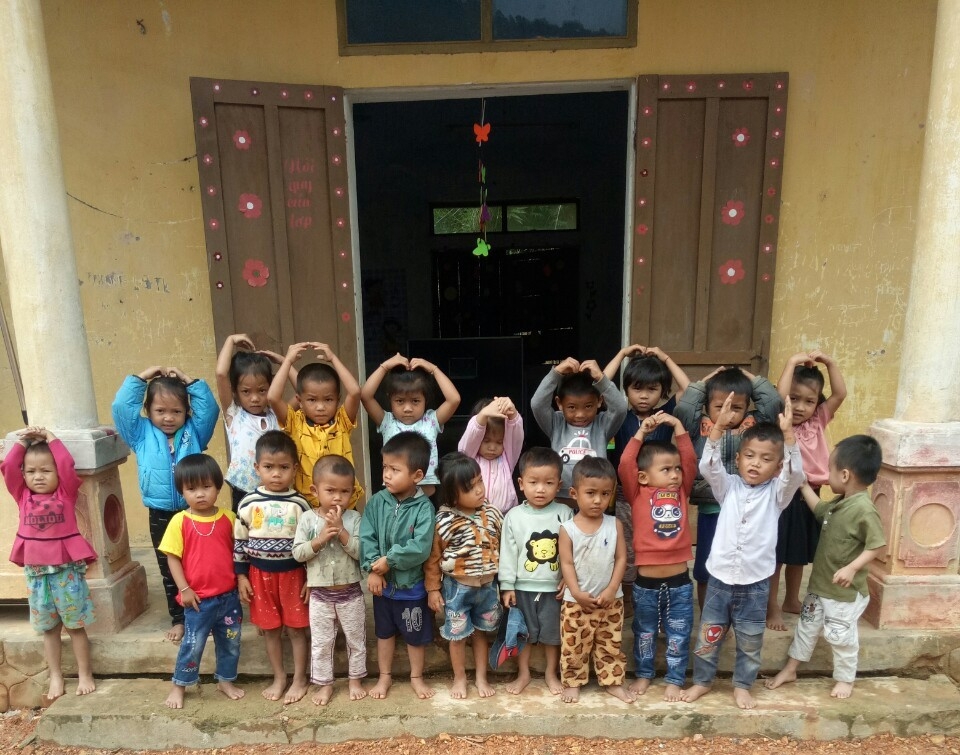 Some of the children that will attend the school in Ooc village this fall.
PeaceTrees Vietnam is preparing to build its 19th kindergarten in Vietnam and the second kindergarten in Quang Binh.
Accordingly, it, designed by local authority and PeaceTrees Vietnam,will be constructed this year in Ooc village. Uniquely, this school has been funded entirely by the fundraising efforts of Citizen Diplomats who traveled to Vietnam together in March 2019. In total 117 individual donors contributed to this project, and together they are making this school a reality for the children of Ooc Village.
Ooc village is in Dan Hoa commune, Minh Hoa district, in Quang Binh province. It is very close to the border of Laos and is approximately a three-hour drive from the city of Dong Hoi, via the Ho Chi Minh highway. Ooc village has 64 households with a total population of 278 people. All of the residents are ethnic minorities, primarily of the Bru-Van Kieu and May ethnicities. 95.3% of the residents are classified as poor by the government. Because of limited land resources and lack of education, the main income for most of the families in Ooc is from government social welfare assistance and hired labor.
There will be 29 children attending the new kindergarten during the 2020-2021 school year. Also, the children will receive nutritious daily lunch through PeaceTrees' Healthy Meal program, helping them to develop comprehensively./.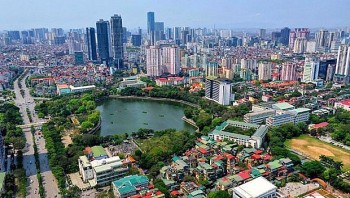 National
Vietnam News Today (Jan. 29): Quang Ninh: Cross-border trading with China resumed after Tet; Hanoi in the world's top three culinary destinations: Tripadvisor; Intertwined opportunities, challenges for Vietnam's economy in 2023; Supermarkets, traditonal markets gradually resume normal operations amid abundant supply.