Tips to Maintain Eight Hours of Effective Work in the Office
Eight hours of working in an office can easily put employees into a sluggish state, making it difficult for them to concentrate to effectively handle their tasks. Is there any way to help office staff improve their sharpness to get the job done?
Eight hours is the standard working period for an office staff. It is called the "office hours" that is currently used by companies. According to each company's regulations, these eight hours can last from 8 am to 5:30 pm or 9 am to 6 pm, including a lunch break from 30 to 60 minutes.
Office staffs have to work with the computers, papers, files, and terms that are used to evaluate their performance, such as KPIs and deadlines. The pressure of completing work for individuals or departments causes many office workers to feel exhausted, inactive, and stressed. Eight hours in the office, therefore, becomes longer, while their work performance is not as expected.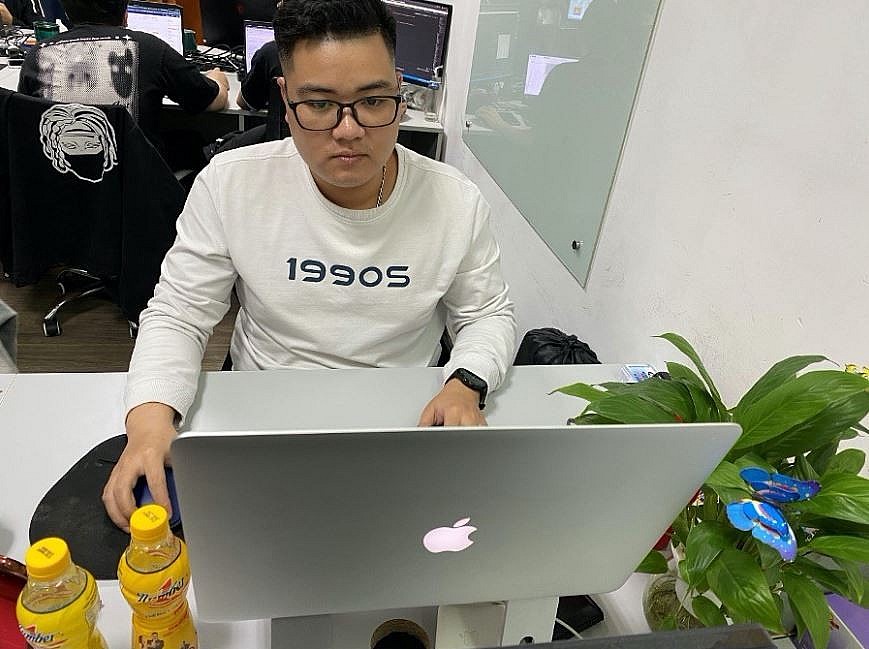 Many office workers face high pressure every day.
Le Dat (29 years old), an office worker at a company in Hanoi, said that while working in the office, he had to face a lot of pressure and is exposed to many stressors such as computers and long hours of sitting. "My eight-hour day at work revolves around computers, reports, deadlines, personal work goals, and sometimes meetings. My job is to develop websites. All actions are performed continuously on the computer, so I almost sit in one place, making me tired and lack energy. Sleepiness comes easily, making me lose my ability to concentrate," said Dat.
What he said reflects the general situation of many office workers. The intense workload causes stress, exhaustion, and inactiveness, especially after a very short lunch break and in the afternoon shift.
Instead of taking a nap during their lunch break, many employees handle unfinished work or their other jobs, leading to distraction and tiredness in the afternoon. According to Dat, employees at his company have only an hour for lunch break. He usually does not have enough time to sleep, instead, he has lunch and socializes with his colleagues. Even if he chooses to sleep, he only has a 10-minute nap right on the chair. Therefore, drowsiness often occurs in the afternoon shift. Le Dat confirms that his work performance decreases as the body lacks energy. Because of that, he once made a mistake while processing data, causing a delay in his work.
Keeping a good mental and physical state when working eight hours in the office is essential to maintain the best work performance. However, high pressure makes it difficult for office workers to keep their bodies in the best condition to stay sharp. Increasingly large daily workloads and dense handover time make it difficult for them to concentrate to properly handle the set requirements. Many often have to work overtime because they cannot concentrate at the beginning of the shift.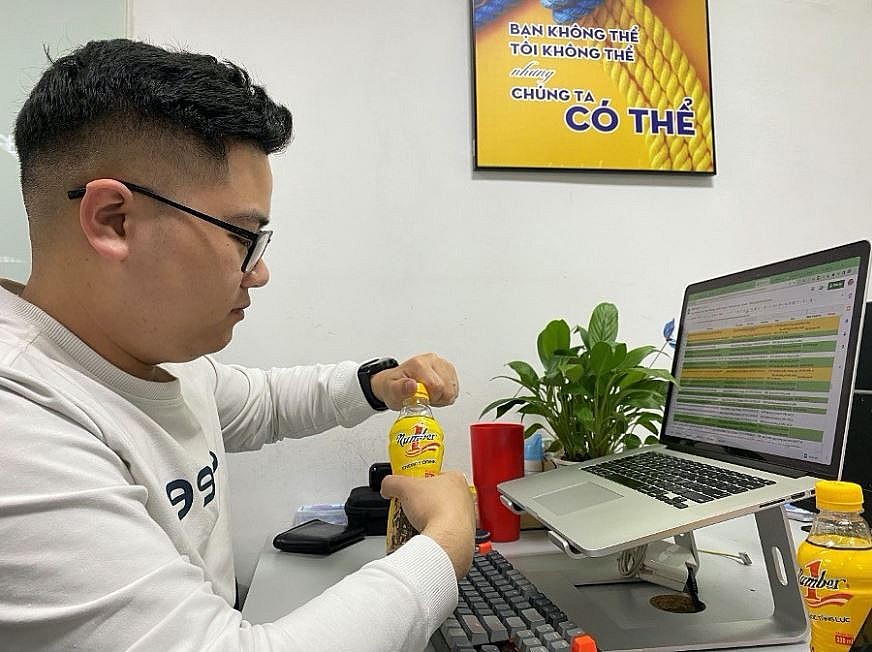 Number 1 Energy Drink helps immediately replenish energy and awaken alertness.
With the desire to limit drowsiness and lack of concentration, office workers have tried many different solutions such as listening to music, washing their face, or temporarily leaving the desk and computer. However, most of them say that these methods only have temporary effects and do not show the best result in awakening alertness. To reduce stress, practice concentration, and maintain eight hours of effective work, office workers are always looking for a long-term support solution. Number 1 Energy Drink was chosen by them.
"I was introduced to Number 1 Energy Drink by a friend in my playgroup and advised to use it when I need energy and alertness to ensure a day's work. I used it and saw the clear effect after the first time. The tiredness and sleepiness were almost gone. In eight hours, I met all the work requirements. Now, every day when I go to work, I always bring a bottle of Number 1 Energy Drink in my backpack," said Le Dat.
Number 1 energy drink is a popular beverage on the market. It has become the secret to waking up alertness and hosting energy for office workers. It accompanies them to complete their work with the highest results and bring value to society.
Difficulties at work are inevitable. Eight hours at the office sometimes make you tired and stressed. However, it is important that each person keeps high concentration while working so that they work the most effectively. Besides relaxing, resting, and spending time to work scientifically, we can also choose a beverage to instantly raise the energy and ability to focus to improve the quality of work.