Ton Duc Thang University's main campus in HCM City. — Photo courtesy of the university
Ho Chi Minh City-based Ton Duc Thang University has become the unique Vietnamese representative in the 2020 Academic Ranking of World Universities' 701-800th list.
According to the Academic Ranking for World Universities (ARWU) ranking in 2020, which was announced on August 15, Ton Duc Thang University saw an increase of at least 200 positions compared to 2019.
Last year, the university made its debut in the 901-1000th band of the list, considered one of the world's most prestigious university rankings along with QS World University Rankings and Times Higher Education, according to the Vietnam Government Portal (VGP)
The ARWU is the first world university ranking. It ranks the world's top 1800 colleges and universities based on objective indicators.
Since 2003, the ARWU has been presenting the world top universities annually based on transparent methodology and objective third-party data. It has been recognized as the precursor of global university rankings and the most trustworthy one. This year, the best 1000 universities in the world are published.
It ranked 2,000 universities in the world based on four factors: education quality (10 percent), faculty quality (40 percent), scientific research (40 percent), and average academic productivity per capita (10 percent) before compiling the final top 1,000 list.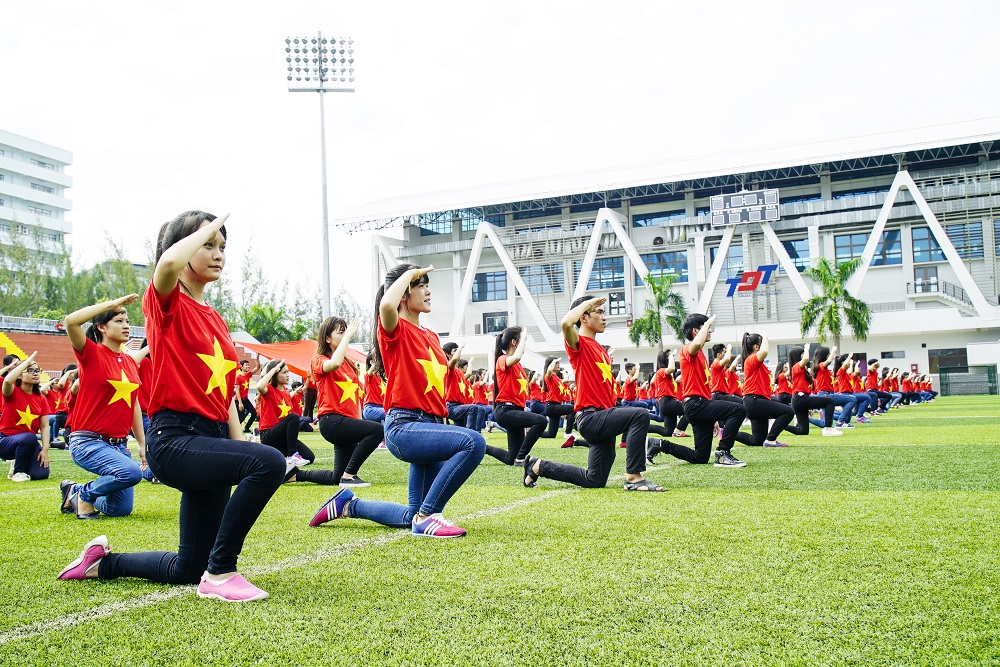 Photo courtesy of the university
In April, the UK's Times Higher Education (THE) released their latest THE Impact Rankings, with Ton Duc Thang University named in the world's top 200 universities in terms of quality education, VNA reported.
The university is the sole Vietnamese representative to make the top 200 of THE Impact Rankings 2020 based on its achievements relating to the United Nations' Sustainable Development Goals (SDGs).
The board of organisers in charge of devising the rankings carefully calibrated a variety of factors in an attempt to provide both a comprehensive and balanced comparison across three broad areas, namely research, outreach programmes, and stewardship.
The top 200 features an array of famous names such as the University of Sydney, Monash University, and Macquarie University, all of which are based in Australia, whilst the University of Oulu in Finland and the Kyung Hee University of the Republic of Korea also make their names into the list.
For this year's THE University Impact Rankings, the list is 300 universities more than that of the 2019 edition, increasing the total number of establishments reviewed to 766 from 85 countries and territories globally.
It assesses the universities based on 17 individual SDGs, including No Poverty, Zero Hunger, Good Health and Well-Being, Quality Education, Gender Equality, Clean Water and Sanitation.
Photo courtesy of the university
The university has become the only entry from Vietnam to be named among the top 10 excellent research universities in the Association of Southeast Asian Nations (ASEAN), according to US Web of Science data.
In 2019, ASEAN member countries published 63,445 research works in International Scientific Index (ISI) magazines. Among the 10 leading universities, Ton Duc Thang University ranked seventh.
Established as a private school in 1997 by the HCM City Federation of Labour, Ton Duc Thang University became a public school in 2008 after being taken over by the Vietnam General Confederation of Labour.
Higher education to get boost
By 2025, Vietnam will have at least two universities among top 100 and 10 universities among top 400 universities in Asia, while four will be among the global top 1,000 universities, as ranked by prestigious rating firms.
Such goals are set forth in Prime Minister Decision 69/QD-TTg dated January 22, 2019, approving the scheme on improvement of higher education quality during 2019-25, the Vietnam Law & Legal Forum Magazine said.
Accordingly, in the next five years, all university graduates will satisfy the prescribed standards for graduation and have good command of foreign languages, computer and soft skills so that they will be ready for their future employment.
As for educational quality, all university lecturers will possess master's or higher degree, of whom 35 percent will have doctor's degree. All universities will have their education quality accredited, 10 percent of which will be accredited by prestigious foreign education accreditation organizations.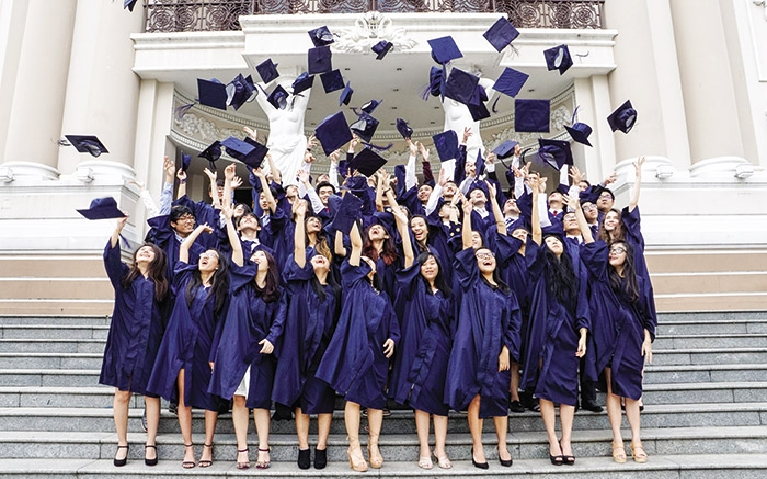 By 2025, Vietnam will have at least two universities among top 100 and 10 universities among top 400 universities in Asia. Photo: ISHCMC
The Scheme also sets the target that at least 35 percent of university training programmes will be accredited by domestic or foreign organisations, while all teacher-training programs will be accredited.
All universities will be able to use training programmes and materials shared online by prestigious universities around the world, and can design their own training contents up to the requirements of socio-economic development and labor market.
In the coming time, greater autonomy will be given to universities, educational administration will be reformed in combination with application of effective management and supervision mechanisms; the higher education will be internationalised, and a system for information collection, analysis and forecasting of supply and demand of highly qualified human resources will be built.
In addition, mechanisms and policies will be formulated to create a sound competitive environment for high education development.
Modern practice centres and laboratories will be built for common use by universities. An international university complex will be built to attract foreign prestigious universities for joint training and research./.
Rosy Huong