Top 10 Best TV Shows Of 2021
Succession, Yellowjackets, Ambulance, etc, are some of the best TV shows with excellent plots, stellar casts, and high rates from the audience.
2021 has been a rough year, and many TV shows, movies, and production have been canceled or delayed because of the Covid-19 pandemic complications. 2021's highlights include a treatise on the power structures that rule the world from the mind of Adam Curtis, the second installment of Aisling Bea's darkly comic This Way Up, and an uproarious satire of the wealthy in The White Lotus. There's plenty to look forward to coming up, too, like the return of everyone's favorite sociopathic family in Succession season 3 and a new American Crime Story about the impeachment of Bill Clinton, according to Esquire. Here are the 10best TV shows of 2021 that you can add to your binge-watch list.
1. Succession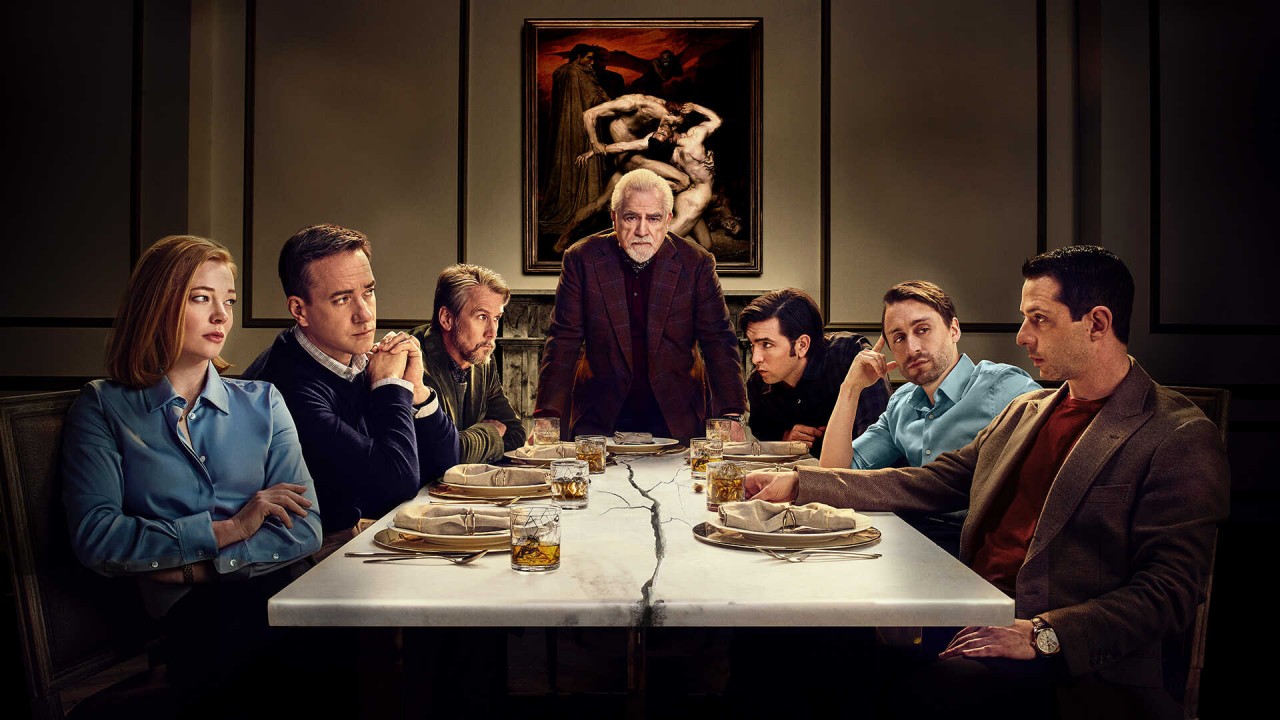 Photo: Metro Philadelphia
Imdb score: 8.7/10
Succession is an American satirical black comedy-drama television series created by Jesse Armstrong. It premiered on June 3, 2018, on HBO. The series centers on the Roy family, the dysfunctional owners of Waystar RoyCo, a global media and entertainment conglomerate, who are fighting for control of the company amid uncertainty about the health of the family's patriarch, Logan Roy (Brian Cox). In October 2021, the series was renewed for a fourth season.
Among the series's cast is Jeremy Strong as Kendall, Kieran Culkin as Roman, and Sarah Snook as Siobhan, Logan's children employed by the company. Matthew Macfadyen stars as Tom Wambsgans, Siobhan's husband and Waystar executive; Nicholas Braun as Greg Hirsch, Logan's grandnephew also employed by the company; Alan Ruck as Connor, Logan's eldest child; and Hiam Abbass as Marcia Roy, Logan's wife. Peter Friedman, Natalie Gold, and Rob Yang also star, while Dagmara Domińczyk, Arian Moayed, J. Smith-Cameron, Justine Lupe, David Rasche, and Fisher Stevens featured in recurring roles before being promoted to the main cast.
Succession has been widely acclaimed by critics for its writing, acting, musical score, and production values. The series has received several awards and nominations, including the British Academy Television Award for Best International Programme, the Golden Globe for Best Television Series – Drama, and the Primetime Emmy for Outstanding Drama Series. Cox received the Golden Globe for Best Actor – Television Series Drama, while Strong won the Primetime Emmy for Outstanding Lead Actor in a Drama Series.
2. Yellowjackets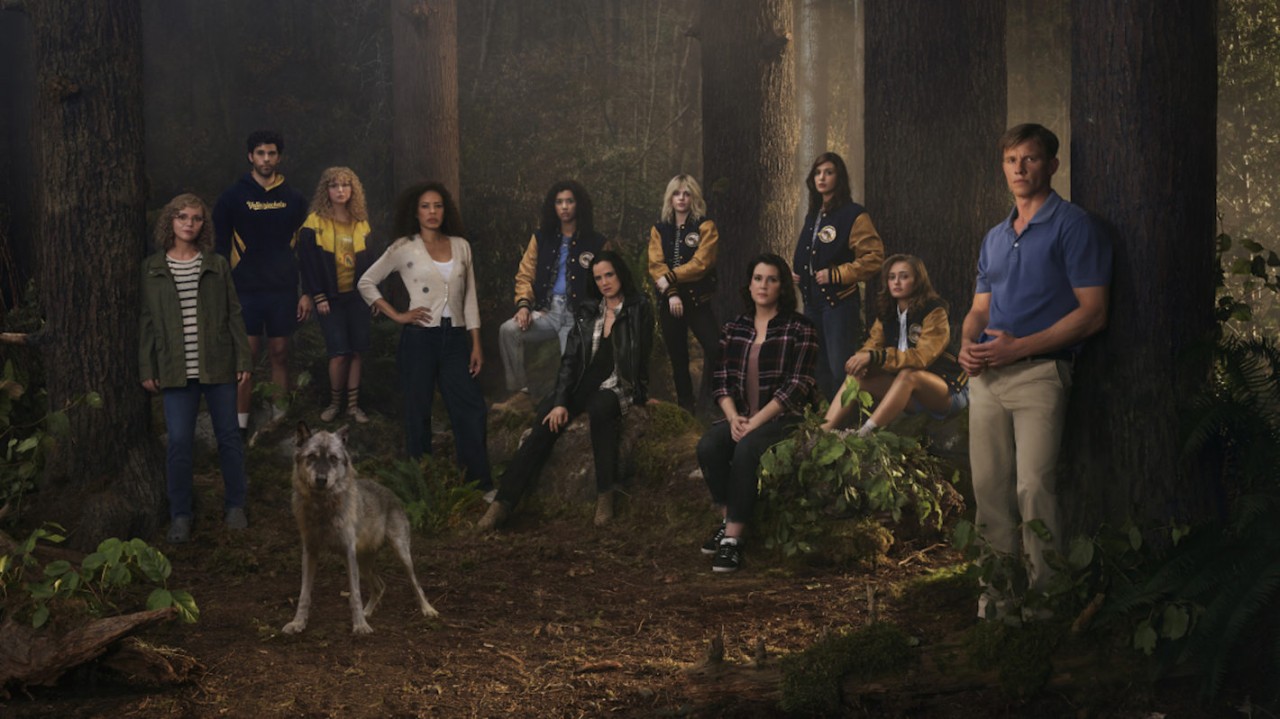 Photo: TV Insider
Imdb score: 7.9/10
Yellowjackets is an American television drama series created by Ashley Lyle and Bart Nickerson. It stars an ensemble cast lead by Sophie Nélisse, Jasmin Savoy Brown, Sophie Thatcher, and Sammi Hanratty as four teenagers involved in a plane crash in 1996, with Melanie Lynskey, Tawny Cypress, Juliette Lewis, and Christina Ricci portraying their adult counterparts. The series premiered on Showtime on November 14, 2021, and has been met with critical acclaim, with praise towards its story and performances.
In 1996, a team of New Jersey high school soccer players travels to Seattle for a national tournament. While flying over Canada, the plane crashes deep in the Ontario wilderness and the remaining team members are left to survive for 19 months. The series chronicles their descent into madness while also tracking the lives they have attempted to piece back together in 2021.
3. The Beatles: Get Back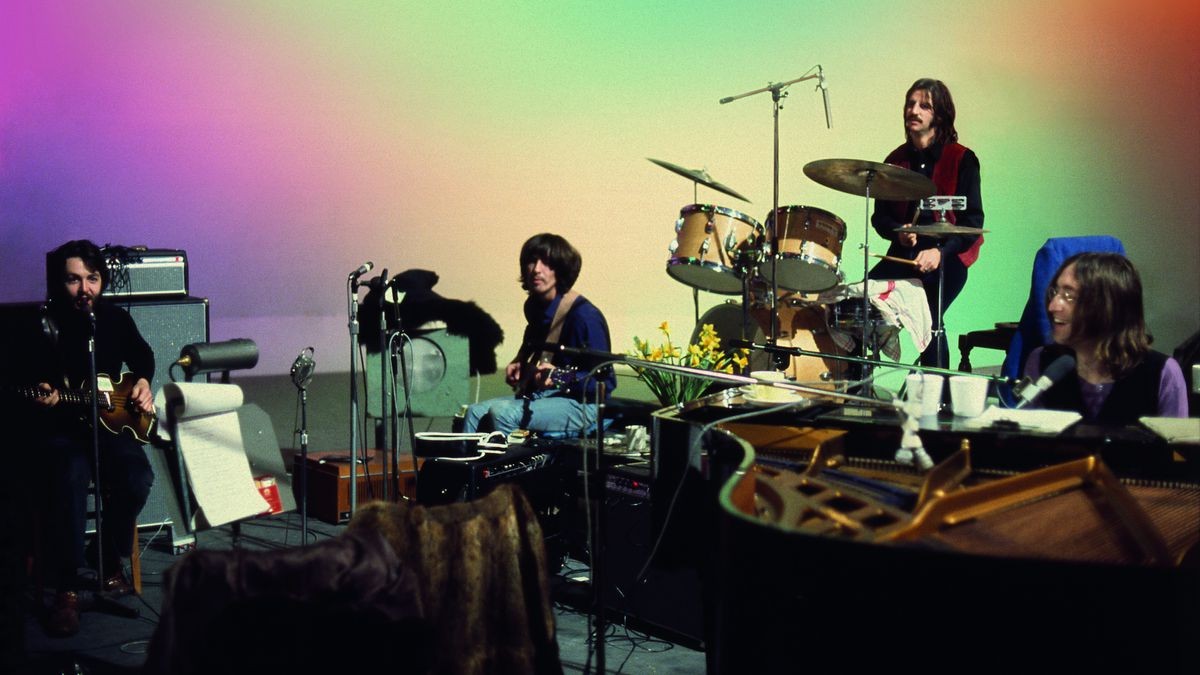 Photo: Disney Plus
Imdb score: 9.4/10
The Beatles: Get Back is a 2021 documentary series directed and produced by Peter Jackson. It covers the making of the Beatles' 1970 album Let It Be, which had the working title of Get Back, and draws from material originally captured for Michael Lindsay-Hogg's 1970 documentary of the album. Originally conceived as a feature film, The Beatles: Get Back consists of three episodes with runtimes between two and three hours each, resulting in a total runtime of nearly eight hours of material. The series is presented by Walt Disney Studios in association with Apple Corps and WingNut Films.
Jackson characterized The Beatles: Get Back as "a documentary about a documentary". Commentators have described it as challenging longtime beliefs that the making of Let It Be was marked entirely by tensions between the Beatles, showing a more upbeat side of the production. It premiered on Disney+ consecutively on 25, 26, and 27 November 2021. The miniseries was widely praised by critics, who highlighted the historical merit of the footage and its showing of the inner workings of the band, although some deemed its runtime to be excessive.
4. Ambulance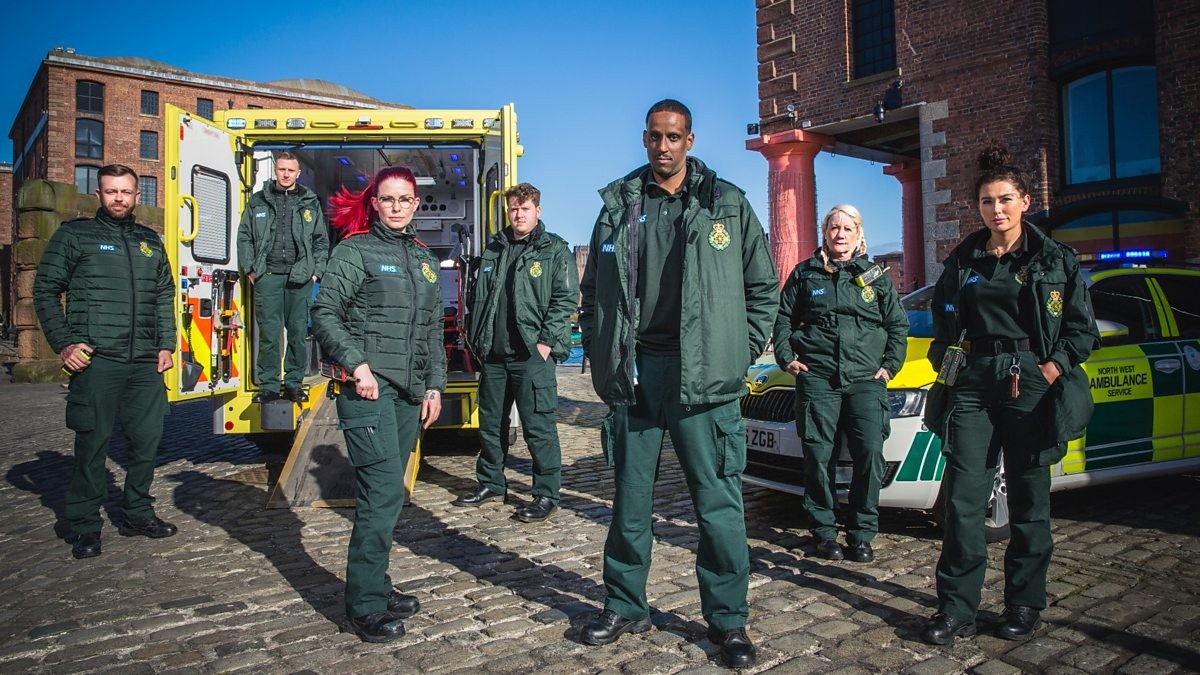 Photo: BBC
Imdb score: 8.5/10
The eighth series of the BBC's fly-on-the-defibrillator doc shifts its focus from Liverpool – the last series was the definitive document of the very depths of the Covid crisis – to Blackpool on the Lancashire coast. If you're unfamiliar, Ambulance flips between the phone operators and managers in a frantic, chronically overloaded command centre and the ambulance crews on the road who actually go out to treat people. Often there's a theme to each episode, like mental illness or care for older people; sometimes it's just a shotgun ride through all of human life. Every single time, though, it's one of the most intimate and moving programmes on TV, according to Esquire.
5. You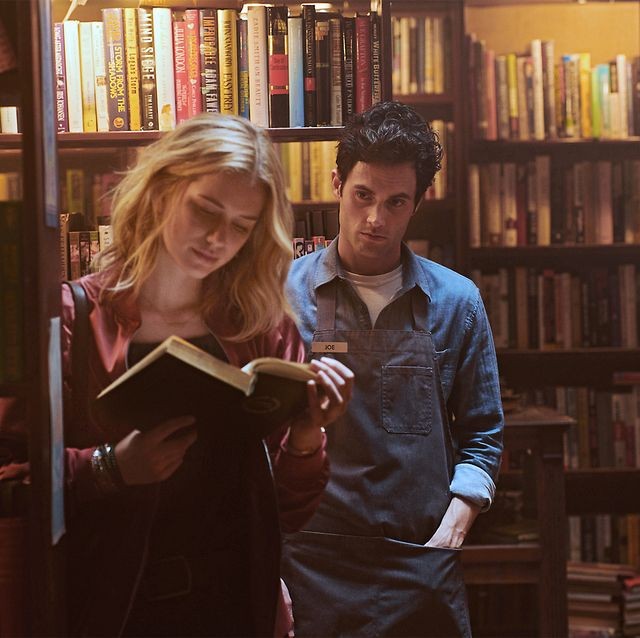 Photo: Netflix
Imdb score: 7.7/10
You is a psychological thriller television series that originally premiered on Lifetime on September 9, 2018, in the United States before its internationally streaming debut on Netflix on December 26, 2018. In December 2018, it was announced that the series would move to Netflix as a Netflix Original title. The second season was released exclusively on Netflix on December 26, 2019. The series was renewed on January 14, 2020, for the third season which premiere on October 15, 2021. In October 2021, ahead of the third season premiere, the series was renewed for a fourth season.
The first season follows the story of Joe Goldberg, a bookstore manager in New York, who upon meeting Guinevere Beck, an aspiring writer, becomes infatuated with her. He feeds his toxic obsession using social media and other technology to track her presence and remove obstacles to their romance.
In the second season, Joe Goldberg moves from New York to Los Angeles to escape his past and starts over with a new identity. When he meets avid chef Love Quinn, Joe begins falling into his old patterns of obsession and violence. As Joe attempts to forge a new love in the City of Angels, he strives to make his relationship with Love succeed at all costs to avoid the fate of his past romantic endeavors.
In the third season, Joe and Love are married and raising their newborn son, Henry, in the Californian suburb of Madre Linda. As their relationship dynamic takes a new turn, Joe continues to repeat the cycle of obsession with a burgeoning interest in Natalie, the next-door neighbor. This time, Love will flip the script to ensure that her dream of having the perfect family will not be torn away so easily by Joe's compulsive actions.
6. The White Lotus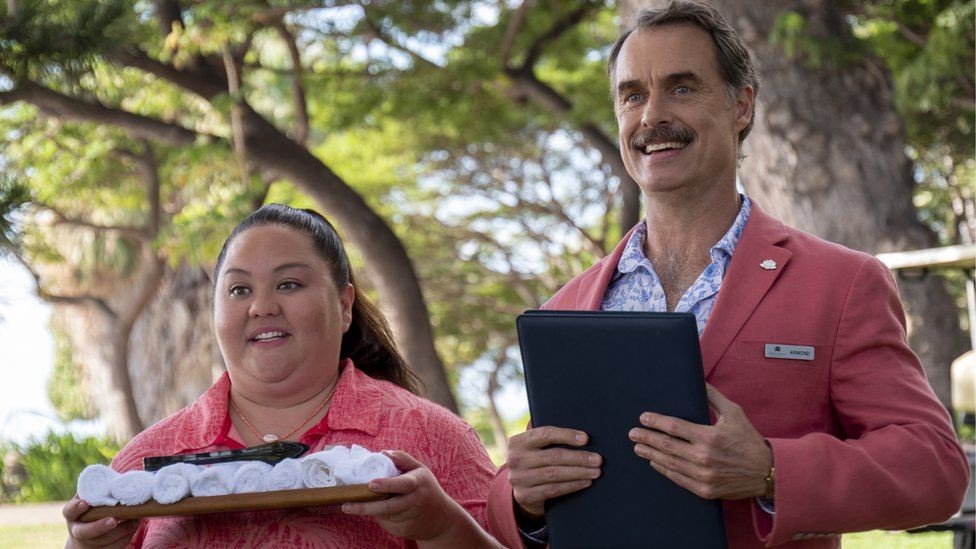 Photo: HBO
Imdb score: 7.6/10
The White Lotus (HBO/Sky Atlantic) is Big Little Lies with another two and a half turns of the screw – an equally sumptuously set miniseries with a mystery fatality at its heart. But this time, its subject is the monstrousness of affluence rather than mere snobbery.
The inequities and iniquities accumulate with every episode – as do the casual, unthinking cruelties – as the backstories of guests and staff are filled in and they all begin to unravel. The power structures that shape our world so fundamentally as to be almost invisible are increasingly revealed. The imbalance between Tanya and Belinda, not just as guest and staff member but also the fact that one is a rich white woman and the other is a much less rich black woman, for example, is a distillation of multiple injustices. Tanya's lavishly professed admiration for Belinda's healing skills evokes the "magical negro" trope, and her tantalizing promise of setting Belinda up with her own spa business is one the latter cannot afford to dismiss. It's probably not a consciously manipulative move by Tanya to use her money to tie Belinda to her and yet – what do we call it when someone is bonded to another and not free to come and go as they wish?
None of the guests is wholly villainous – White is too good to make it that easy for us: the entire point has to be their horrifying relatability. How they unthinkingly accept services rendered. How they assume their money buys everything (and these are but high-end middle-class Americans – nowhere near what you might call the truly rich). How they metastasize their non-problems into catastrophes, while others cling on to desperately needed jobs after they go into premature labor. How they weaponize wokeness – especially Olivia – to chastise others instead of changing anything yourself (or about yourself).
All this is delicately anatomized over the course of a strong story just soapy enough to let it slip around easily but not so much that it doesn't snag your attention. And – no spoilers – it sticks the landing, too, cleaving to the very end to its underlying truth that shit rolls inexorably downhill. Those at the top can just enjoy the view, according to The Guardian.
7. Hacks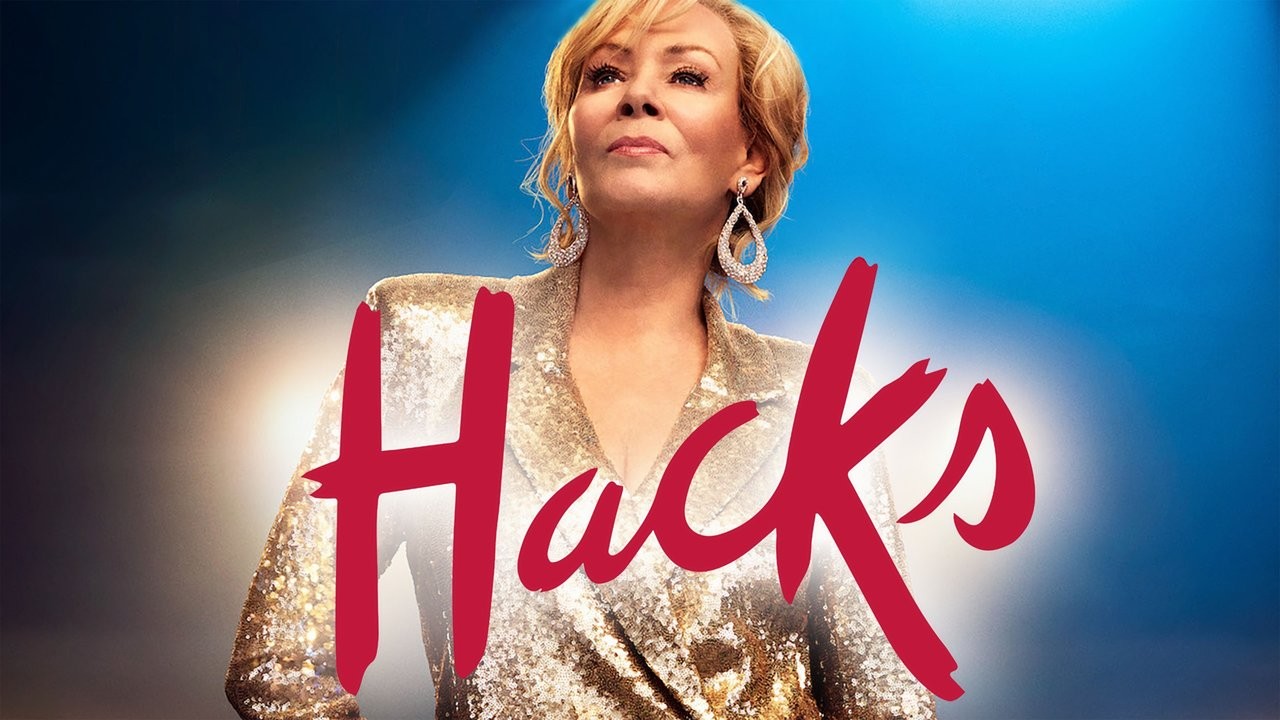 Photo: HBO
Imdb score: 8.2/10
A mountain range, a multi-million-dollar fortune and a seemingly insurmountable generational gap divide the two female comedians at the heart of HBO Max's half-hour dramedy Hacks. In her umpteenth year at her Vegas residency, Deborah Vance (Jean Smart) is a fading legend — picture all the tartness, workaholism, and tragic personal history of Joan Rivers in her later years, but leggy and voluptuous. On the other side of the Sierra Nevadas is 20-something LA comedy writer Ava (Hannah Einbinder), whose career has been recently derailed by a bad tweet. Brought together by their mutual manager (co-creator Paul W. Downs) so that Ava can anonymously help Deborah clear the cobwebs from her material, the prickly pair will soon realize they're more alike than they think — not that that helps them get along any better.
For a show by three creatives so associated with Broad City, Hacks is surprisingly ungenerous to its millennial character. Ava often feels more like a caricature of her generation than a real person: entitled, preachy, woker-than-thou. She's a pill to be around — not just for the people around her, but for the audience too — making her most enjoyable scenes the ones where she discovers more about Deborah, such as why she won't talk to her sister anymore, or where the mutual suspicions stop in her relationship with her feckless adult daughter (Kaitlin Olson), according to Hollywood Reporter.
8. Station Eleven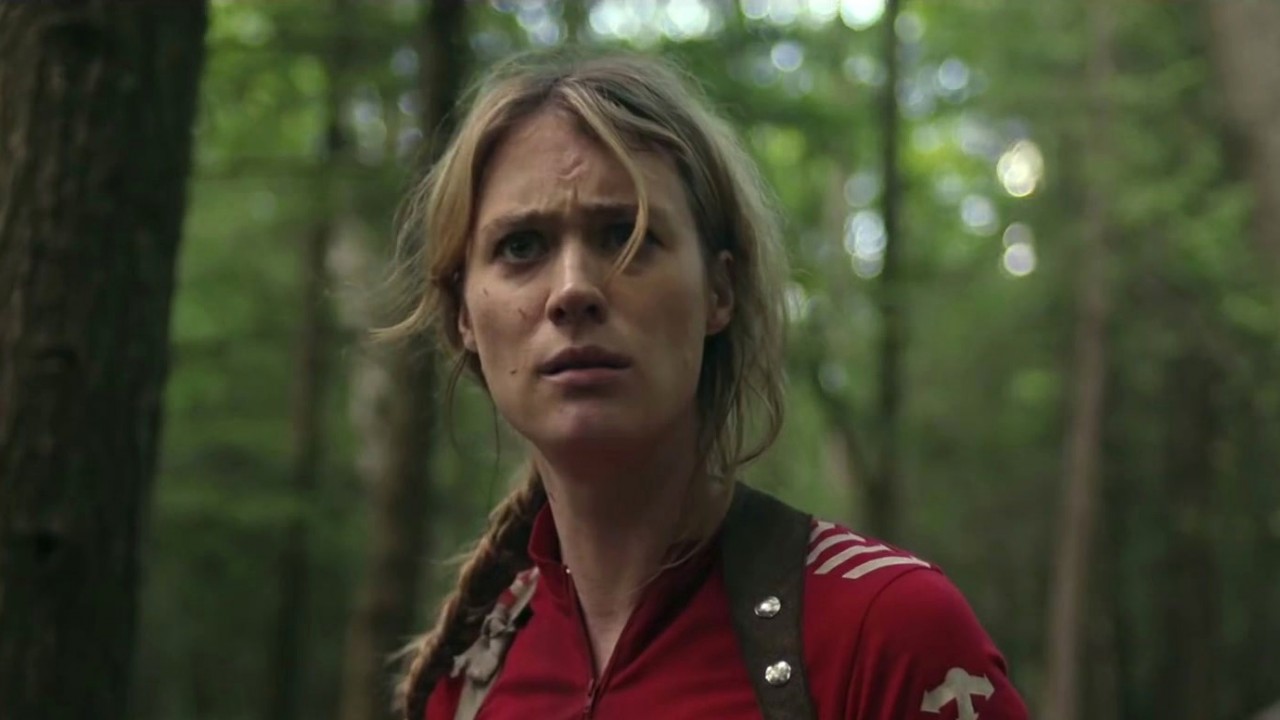 Photo: Imdb
Station Eleven is an upcoming 10-episode science fiction miniseries based on the 2014 novel of the same name by Emily St. John Mandel that is set to premiere on HBO Max on December 16, 2021.
On June 25, 2019, the series was ordered by the streaming service HBO Max, created by Patrick Somerville with Hiro Murai attached as a director. Both are executive producing alongside Scott Delman, Dylan Russell, Scott Steindorff, Jessica Rhoades, Jeremy Podeswa, and Nate Matteson. The miniseries is scheduled to be released on December 16, 2021. Podeswa, Helen Shaver, Lucy Tcherniak are directing some episodes.
In October 2019, Mackenzie Davis, Himesh Patel, and David Wilmot were cast to star in the series. Matilda Lawler would be added in November 2019. In January 2020, Gael García Bernal was cast in a recurring role. In February 2020, Danielle Deadwyler joined the cast in a recurring capacity. Nabhaan Rizwan and Philippine Velge would join as series leads in March 2020. In April 2021, Daniel Zovatto and Lori Petty joined the cast in lead roles, with Andy McQueen, David Cross, Enrico Colantoni, Julian Obradors, and Deborah Cox joined the cast in recurring roles. Luca Villacis, Prince Amponsah, Dylan Taylor, Joe Pingue, Maxwell McCabe-Lokos, Ajahnis Charley, Milton Barnes, and Kate Moyer joined the cast in recurring capacities in June 2021.
9. Help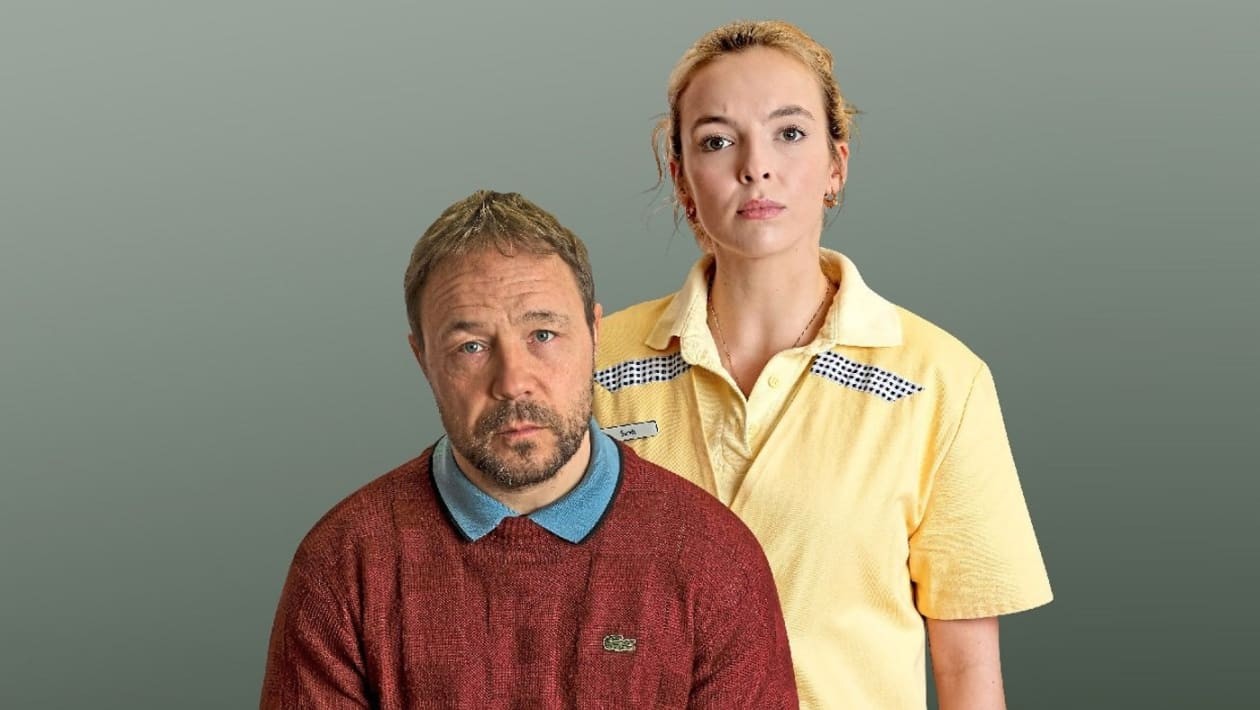 Photo: The Week UK
Imdb score: 7.9/10
Help, a one-off drama starring Jodie Comer and Stephen Graham and written by Jack Thorne, is set in a care home in 2020. Which is to say, in essence, a plague house. Even if not all the stratospherically high expectations roused by such a holy trinity of talent are quite met, it still provides in the first two-thirds of its 90-minute run one of the most evocative and harrowing depictions of recent history we have yet seen.
Comer plays a 20-year-old newly qualified carer, Sarah, who starts a job looking after residents in a Liverpudlian care home and finds she is unexpectedly good at feeding, changing, cajoling, cheering, and calming that makes up the average day. Tony (Graham) has young-onset Alzheimer's and a tendency to roam if not gently monitored. He is one of the more able residents and they form a friendship alongside her duty of care, fostered by games of Shithead over which they trade stories of their respective misspent youths. There are lovely, funny, poignant scenes as they talk, laugh then suddenly have to negotiate the blanks in Tony's memory and ride the mood swings his relentlessly advancing condition causes, according to The Guardian.
10. Love Life
Photo: HBO Max
Imdb score: 7.5/10
"Love Life," the first scripted series for adults to go out on the HBO Max streaming service, is amiable, light, and — flaws aside — easily binge-able. That adds up to more than enough under normal circumstances but may prove a bit slighter than what it's being tasked to do as part of the streamer's launch.
Anna Kendrick stars as Darby, a young woman whose perfectly rom-com career rise in the art museum and auction-house world in New York City is not, at least for some time, matched by confidence or self-knowledge in her personal life. (That's a rom-com cliché too, but "Love Life" pushes Darby's insecurities farther than most.) We follow Darby (with narration provided by Lesley Manville, a warm but unnecessary presence) from her feckless and underemployed youth toward adulthood marked by a bit more melancholy and a lot more care. It's a passage of years old, each episode, through a relationship with one significant person in her life. (Magnus, a particularly pernicious partner played by Nick Thune, man spreads over two installments.)
"Love Life" is amply watchable, if telling a story that seems not to be demanding its own telling. The Magnus plotline's sprawl — defying the rules the show itself has set forth — kind of epitomizes this: He's a character more compelling than anything else on screen, but his awfulness makes Darby's ongoing tolerance seem beyond belief if there weren't so much time to fill and she wasn't a central character defined by her lack of definition.
Best Christmas TV To Watch In 2021

Christmas is just around the corner, and there also come the best Christmas TV specials that promise to bring you the best and most entertaining ...